Migrator Off-Road Mini Caravan by Fim Caravans
FIM Caravans is a Romanian-Bucharest based company, established in 2015, specialized in designing and manufacturing of mini caravans. It is a project dedicated to bringing innovation in the production and design of off-road mini caravans.
MIGRATOR is the first model launched by Fim Caravans, after two years of design, prototyping and testing period. It was designed especially for off-road usage and can accommodate two persons.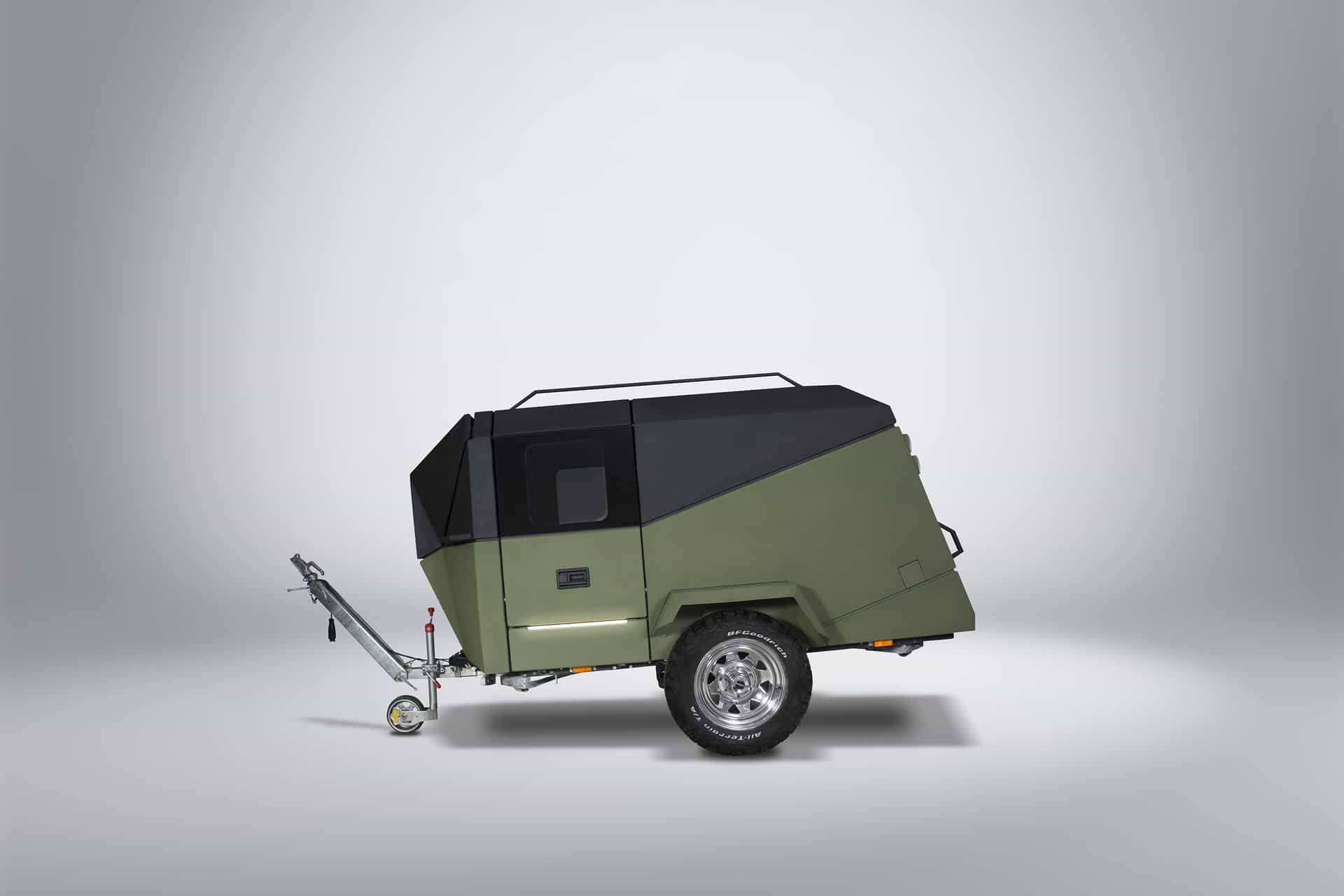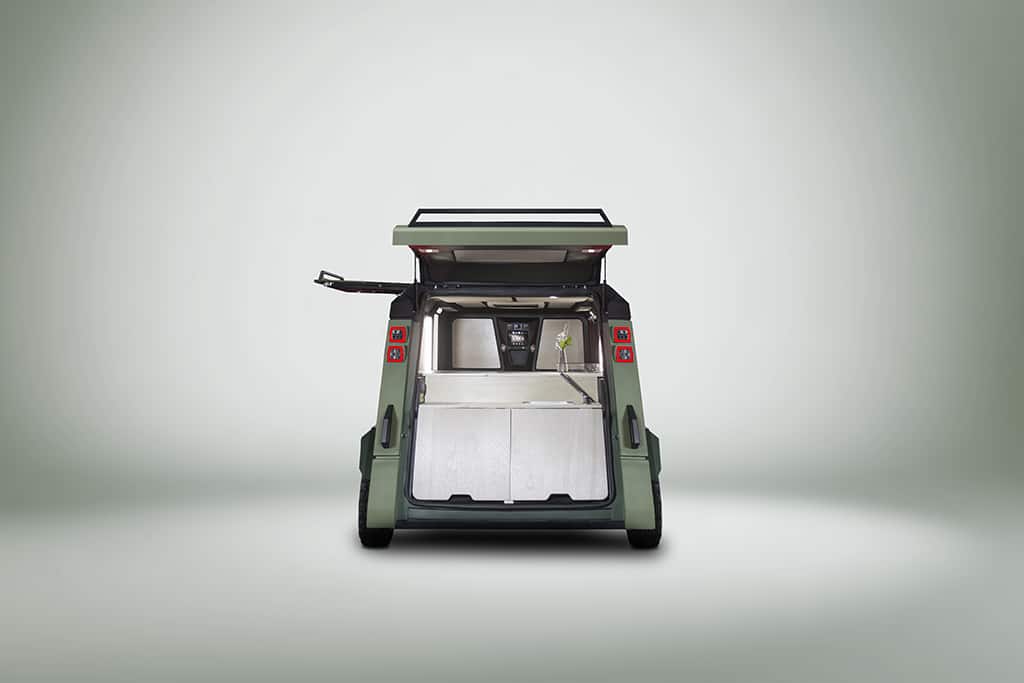 The ideea it's based on the teardrop category of mini caravans, that where manufactured in the late 60's. The shape of the teardrop it's still used by multiple manufacturers today. So we wanted to take another approach to the mini caravan category of trailers and give it a more contemporary and original look and feel, especially because our main target is off-road usage.
MIGRATOR has a monocoque body frame and outer shell and it's fully made out of reinforced fibreglass. It has 32 mm of polyurethane insulation that gives the inhabitants great protection in any environment. The trailer comes in custom paint job according to the buyer demands and it is a scratch proof matte paint, made especially for difficult environments.
This monocoque body it's mounted on a metal chassis, that for the off-road version comes with a fully independent suspension.
The caravan main features are: - Two person bed of 1.40 m wide by 2.00 m long
- Kitchen area with sink, shower, cooker, fridge and 40 litre fresh water tank
- Front technical and storage area.
In the design process, we have used multiple software like AutoCad,Fusion360 and Google SketchUp.
After the design process, we went to the prototyping stage where we made our first scale model made out of PVC panels. Based on this scaled model we made fibreglass moldings used for the casting of the final series model.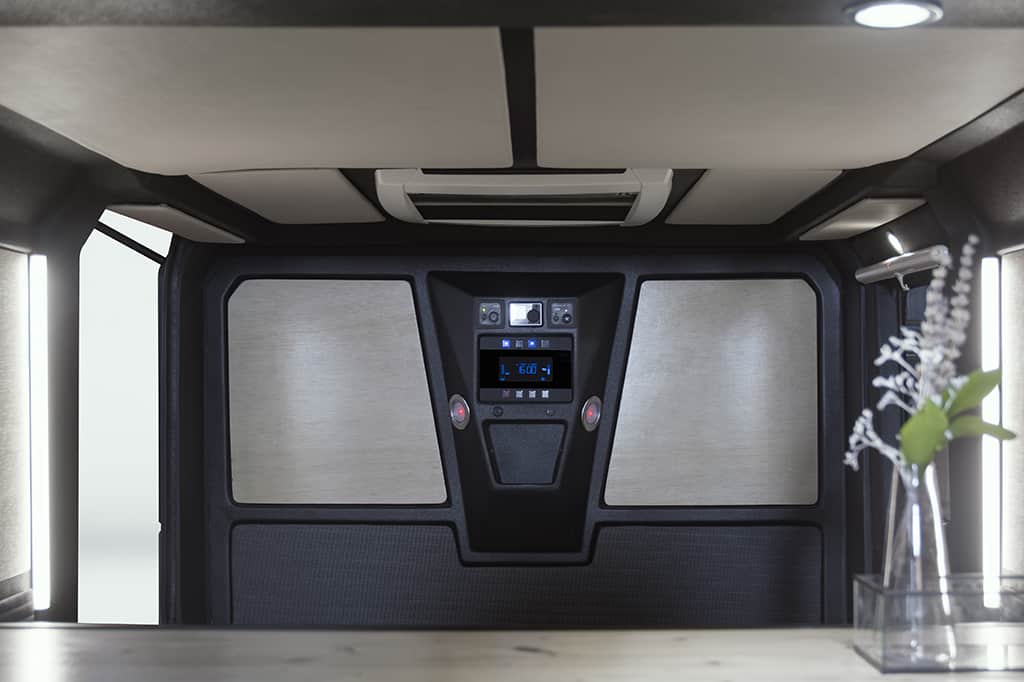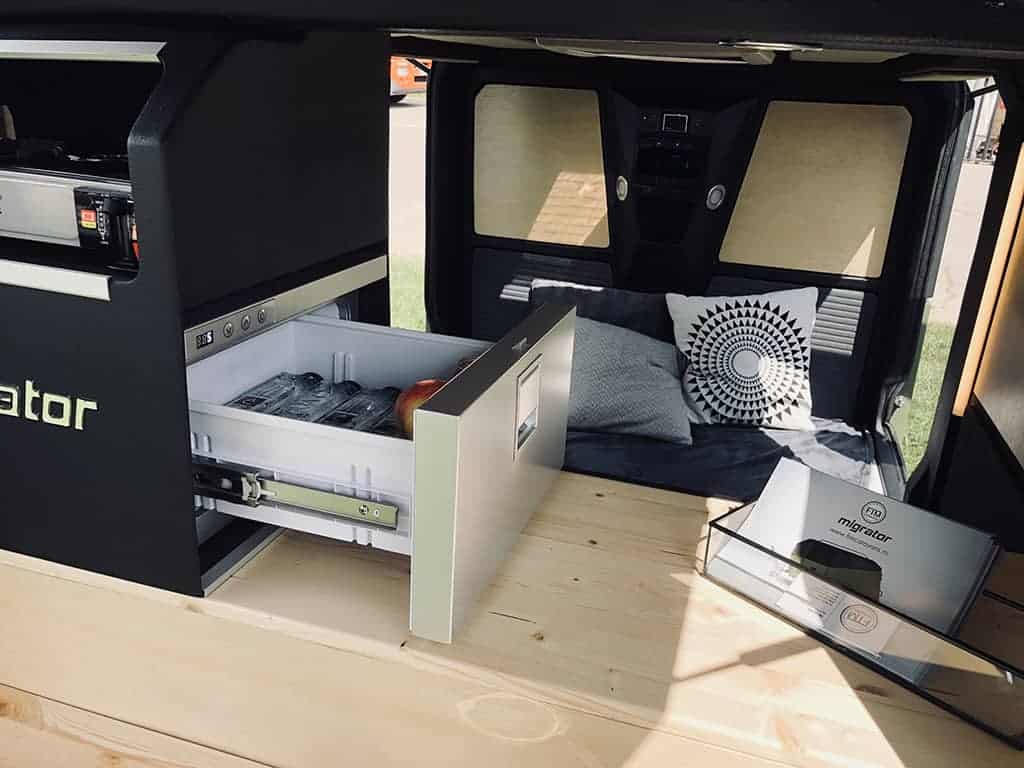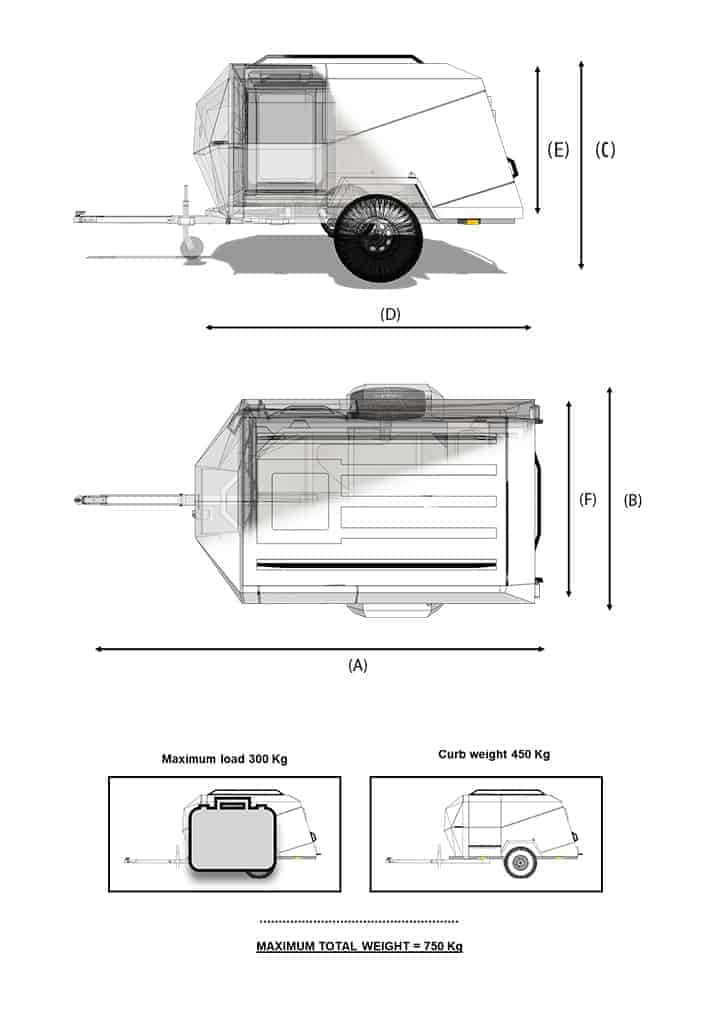 We are a start-up company and the feedback from people it's very positive, especially from the active and outdoor consumers.
The targeted market include categories like: fishing, hunting, hikers, kite surfing, surfing, off-road etc. But we also approach the leisure consumers, that prefer to have a compact and easy to use caravan.
You can find out more about our product on www.fimcaravans.ro