MIKHAIL BULGAKOV MUSEUM logo and identity
The logo and the visual identity were designed as the concept for the Bulgakov Museum based in Kiev, Ukraine. The project was created under the Mikhail Bulgakov's life and literature inspiration, and also under the inspiration of the art trends evolved in his era.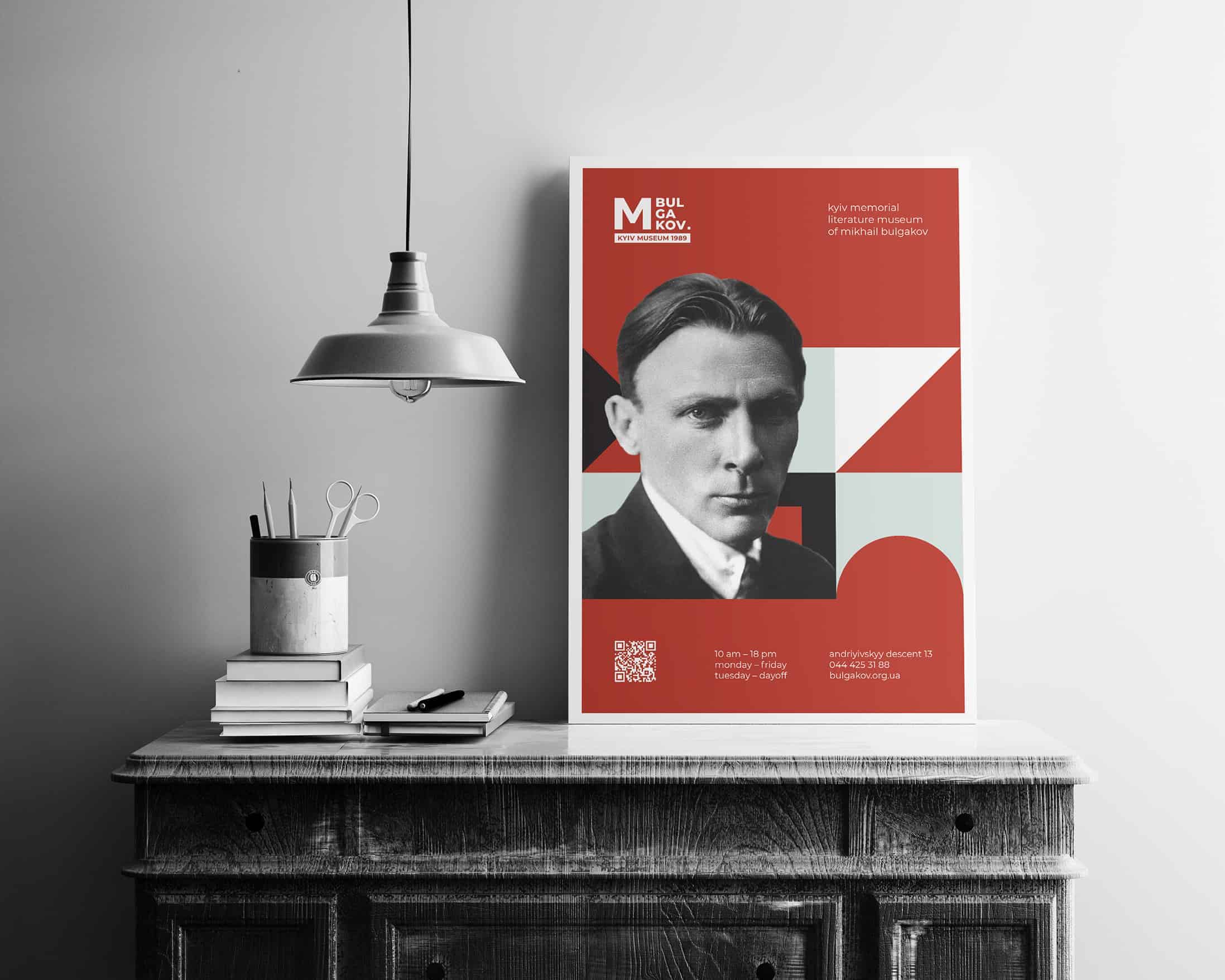 The reason for choosing corporate colors lies in the mysticism that surrounded the writer's life and in the historical era of unrest in his homeland. Therefore, black and red colors are symbolic.
The philosophy of constructivism, which was born and evolved during the Bulgakov's creativity period, was reflected in the graphic elements of corporate identity.
First of all I designed a logo for the museum. I used 2 types of fonts and 2 colors for it. The logo is monumental and sustainable. He creates an association with the museum and with the beginning of the 20th century. Next I created pattern with simple constructivism elements. I used Adobe Illustrator for those two steps.
After that I designed posters, stationery, advertising and souvenir products, web page, instagram posts. Adobe Photoshop helped me with that.
To make the project dynamic, I animated the pattern, logo and web page using Adobe After Effects.
I had to plunge deeply into the Mikhail Bulgakov's literary and social life in order to convey the mood of his literature and his era in my project.
People accepted my work well. They noted compliance between their feelings and associations with the Mikhail Bulgakov's personality and what they saw in my project.
My main goal was to create a visual identity that will help to popularize the museum and attract many people to it. This work was interesting and exciting.
I hope you enjoy watching it.