Mobile app design for crypto trading terminal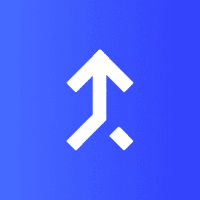 TokenPlace is an all-in-one platform for digital currency. It enables depositing, trading, exchanging, and withdrawing within one window. The product has the best tools allowing users to analyze data and plan their transactions quickly and efficiently. Now we're presenting the mobile app design concept for TokenPlace.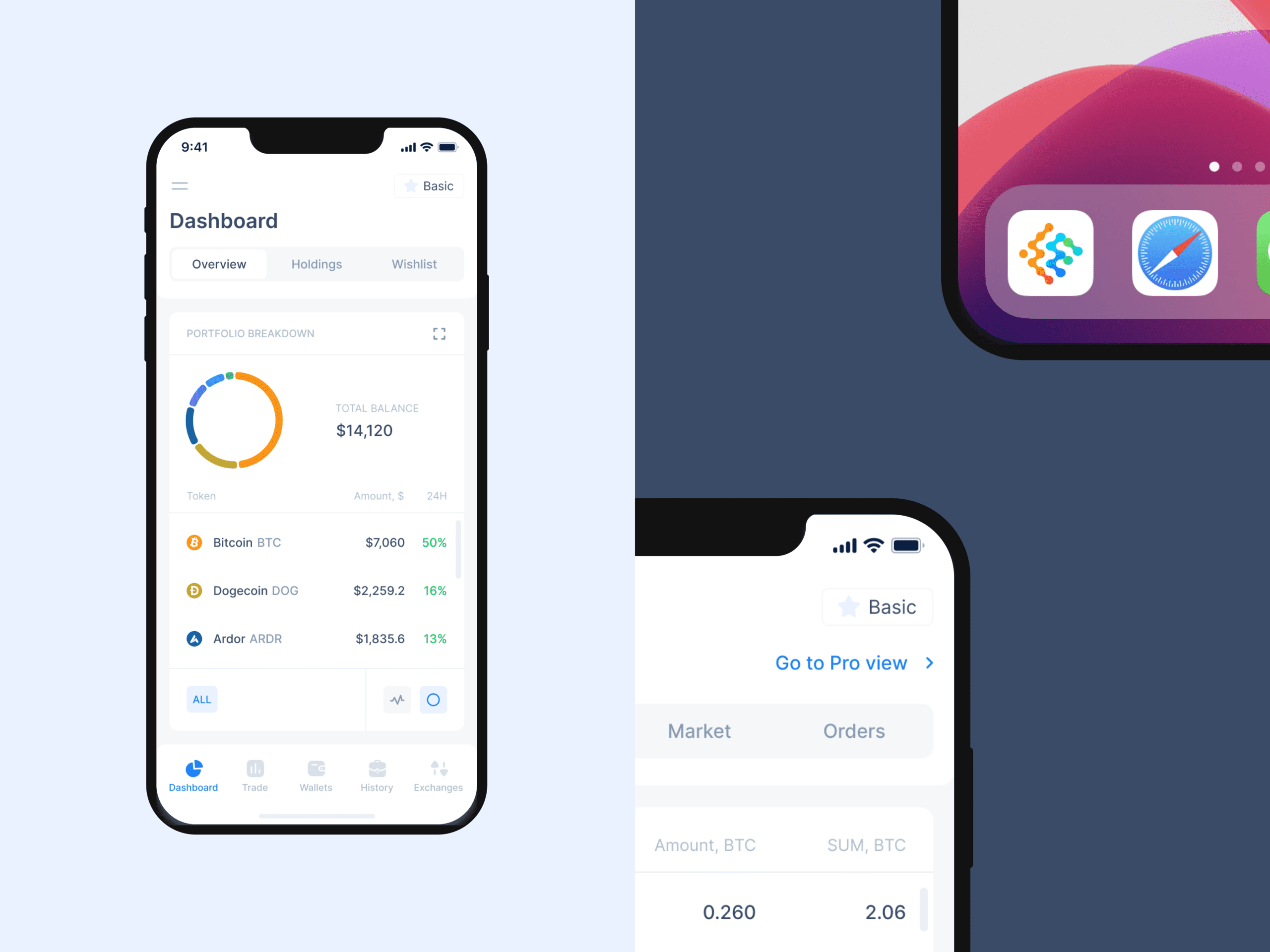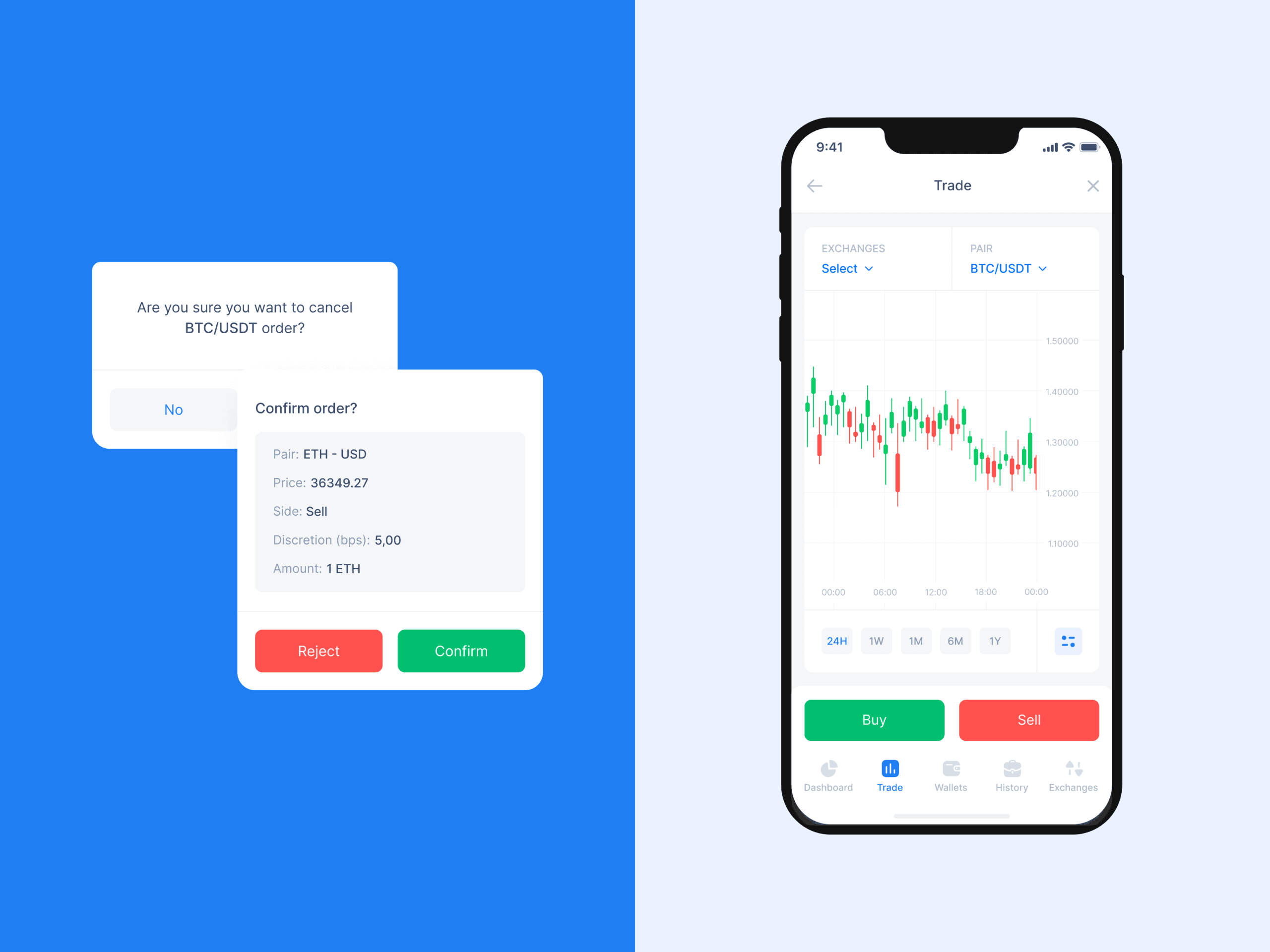 Clean, consistent, and performant - these are the design principles we were sticking to while designing a TokenPlace. The font chosen for the app was Inter since it features readability and legibility of small and medium-sized text on mobile screens. We went with Azure as the primary color and Silver as the background color.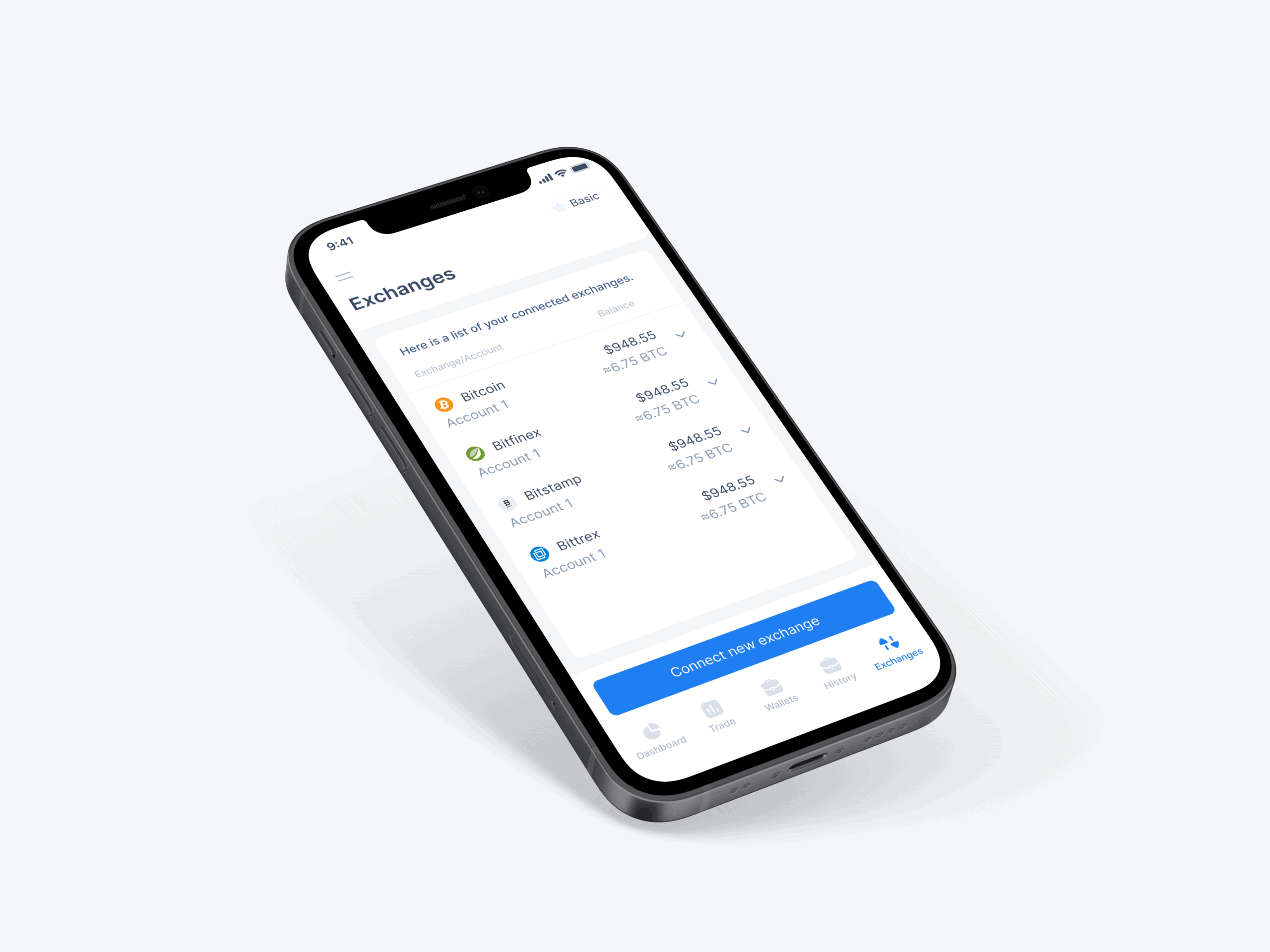 The devising of the design concept took approximately seven weeks. The scope of work included extensive UX research to uncover the subtleties of the crypto trading world, UI design according to all the latest trends in designing Fintech products. We also did prototyping to save the time spent on fixing. Considering the great variety of tools available, we went with a clean design to enable the uncomplicated experience of using the app.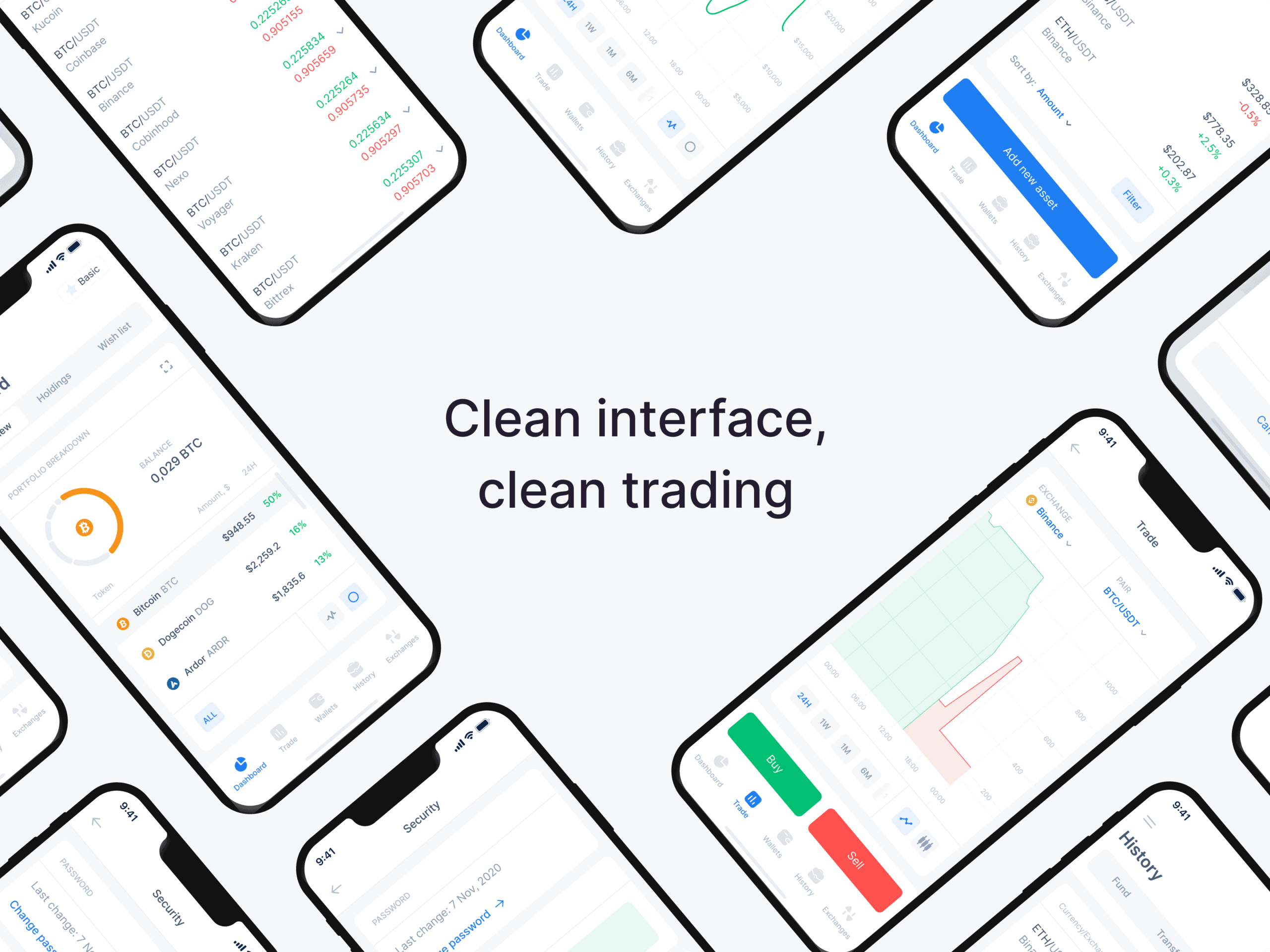 A simple and clean interface means a simple and seamless user experience and is a key principle in designing Fintech products.