modern design kitchen and bathroom/ concrete and oak wood decor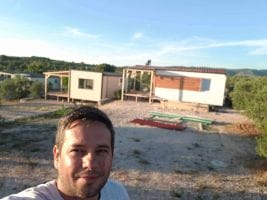 Visualisation of kitchen and bathroom . Highly detailed 3D model of kitchen and bathroom is custom made by Damijan Koprivc upon customer demands and floor plan . 3D model is done with Sketchup 2019 and rendered with Enscape 2.5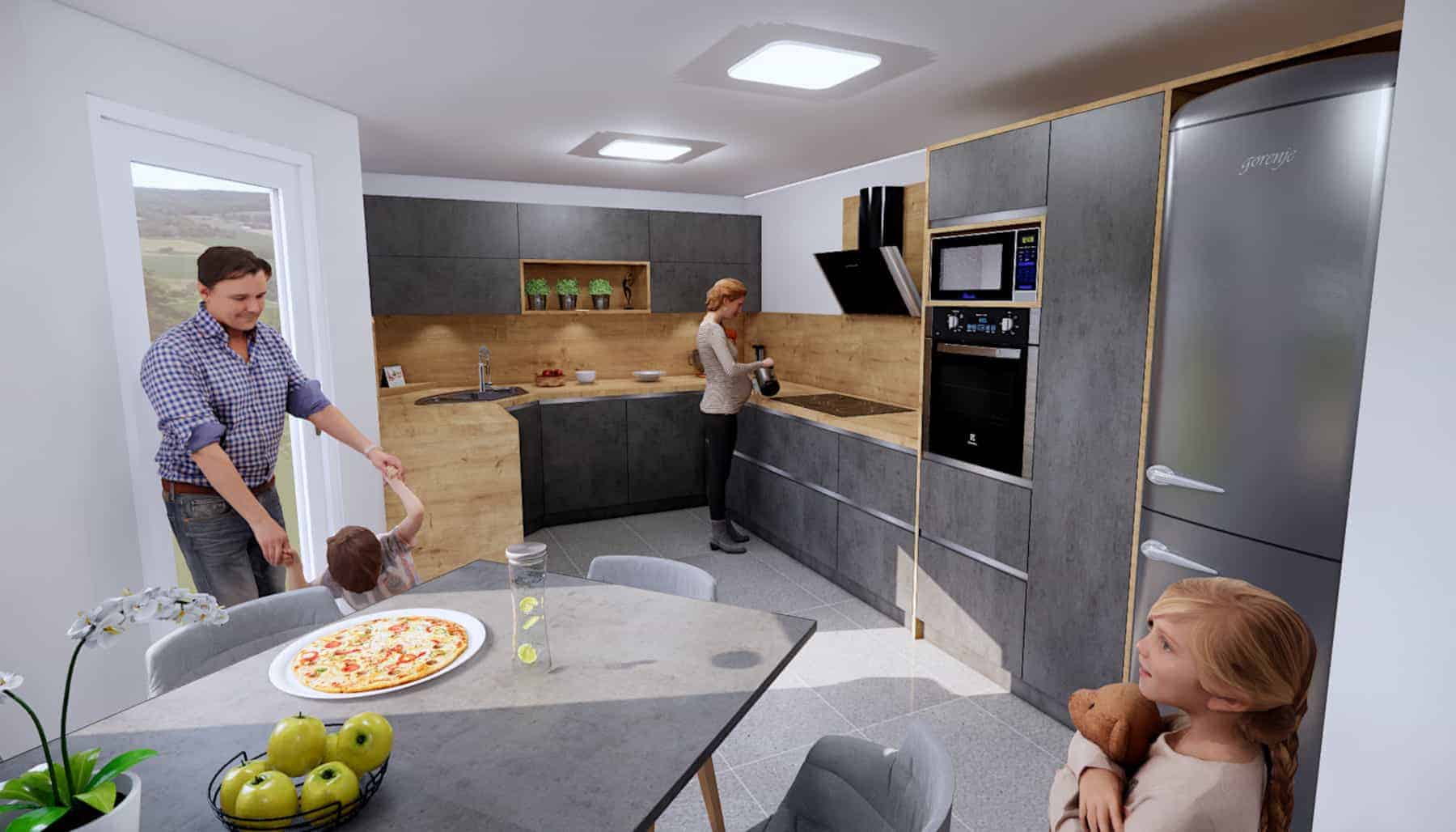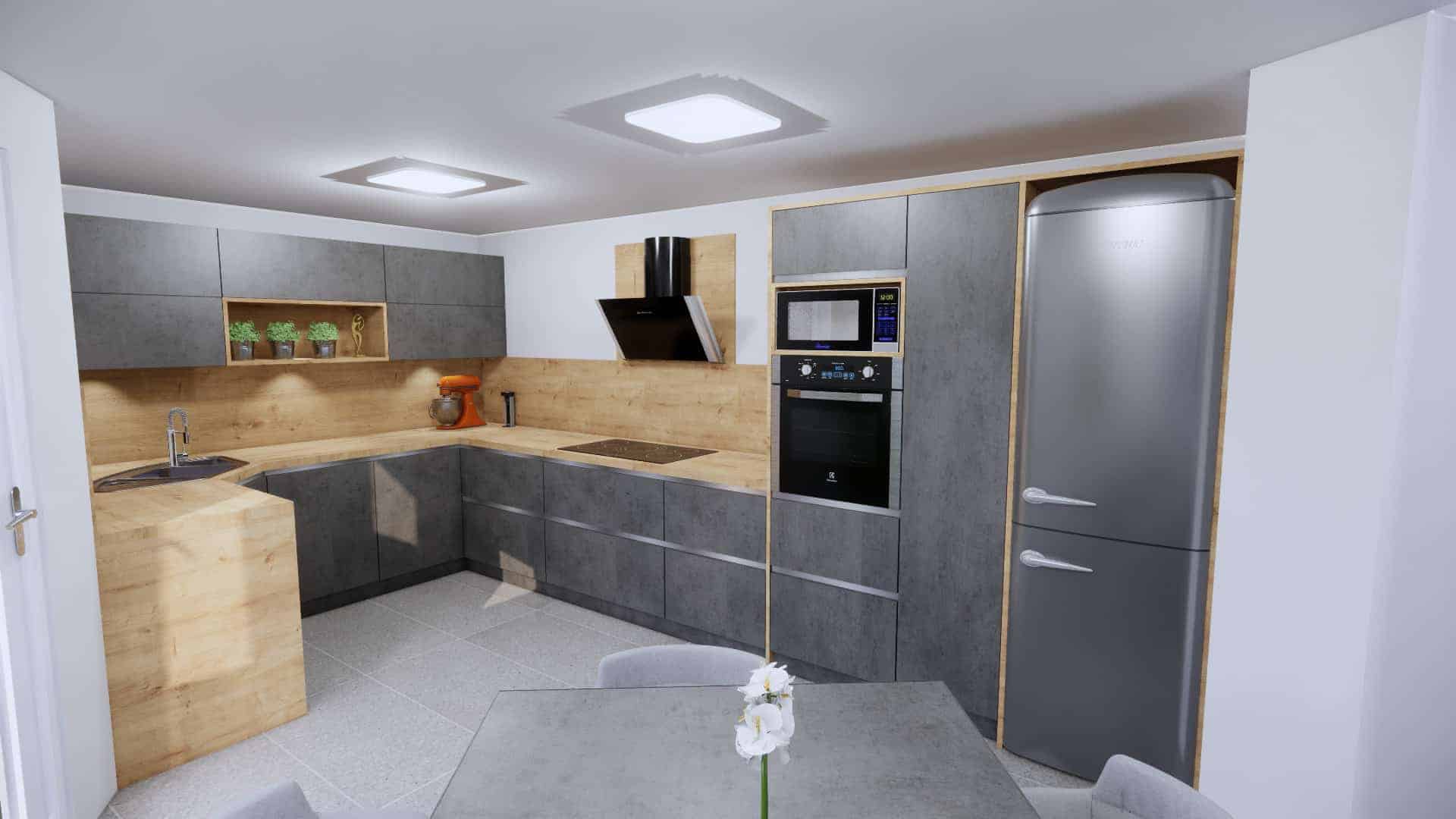 I did design of kitchen and bathroom for a client.Client chose the materials/decors and style they like , than i do a complete design and arrangement.Client decided for a concrete and oak wood deco after we try with antracit instead of concrete.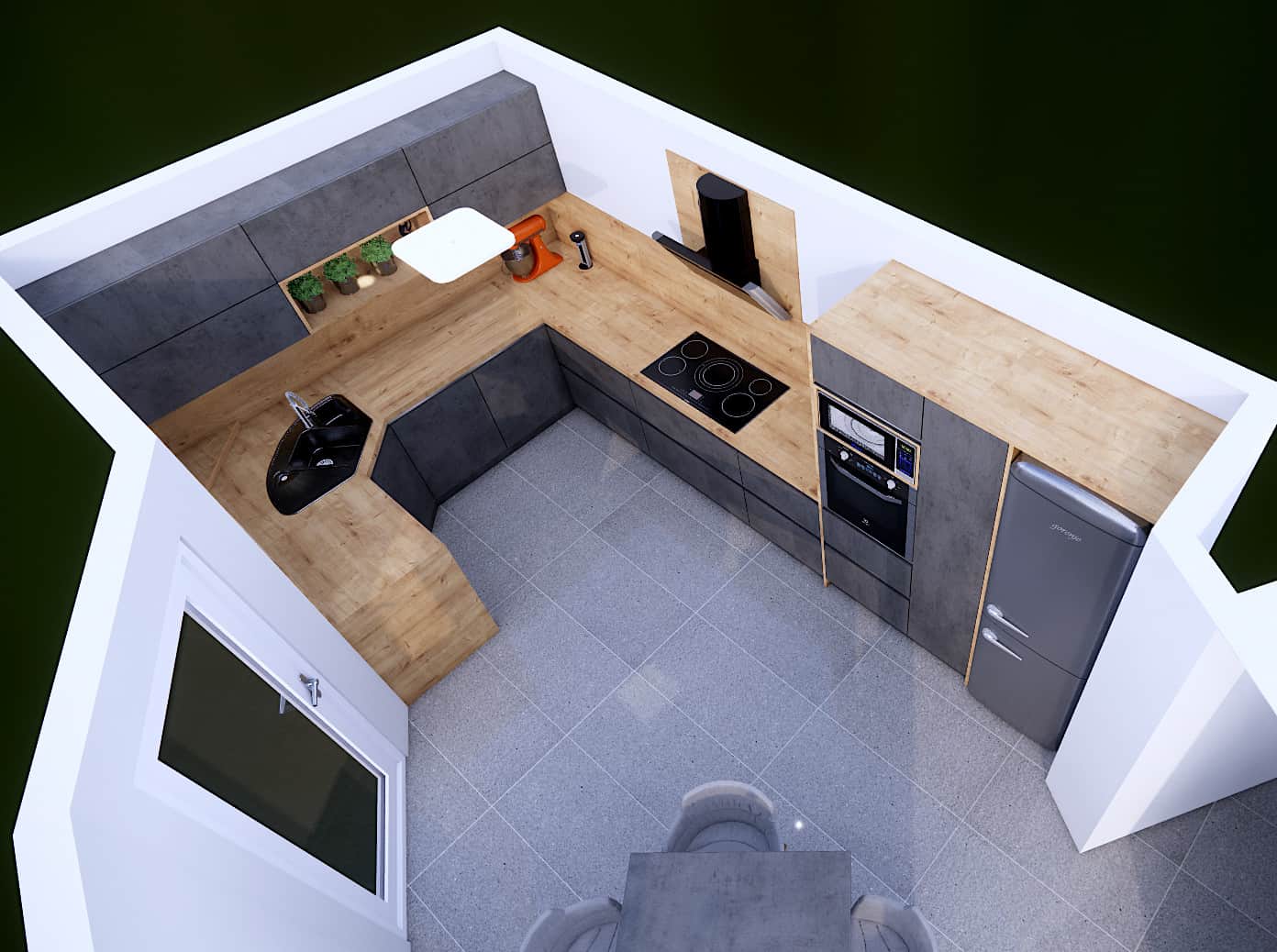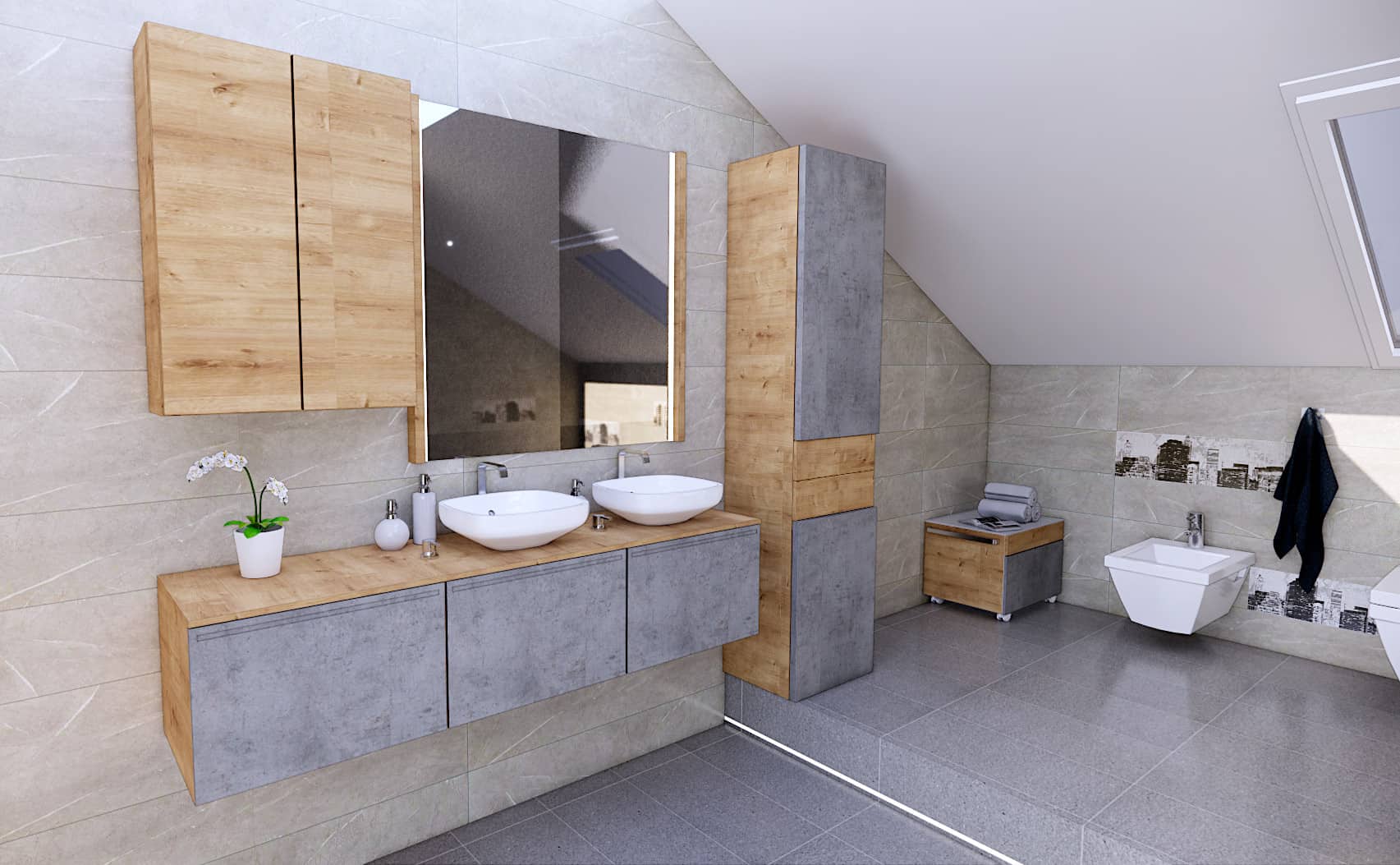 I use Sketchup 2019 pro for basic modelling and V-ray 4 or Enscape 2.5 render engine for visualisation. After the rendering is done,i do post production in Gimp 2, that is the program like Photoshop. In my models i try to import the materials that are available on market.I mostly use materials from Egger or Kaindl brand.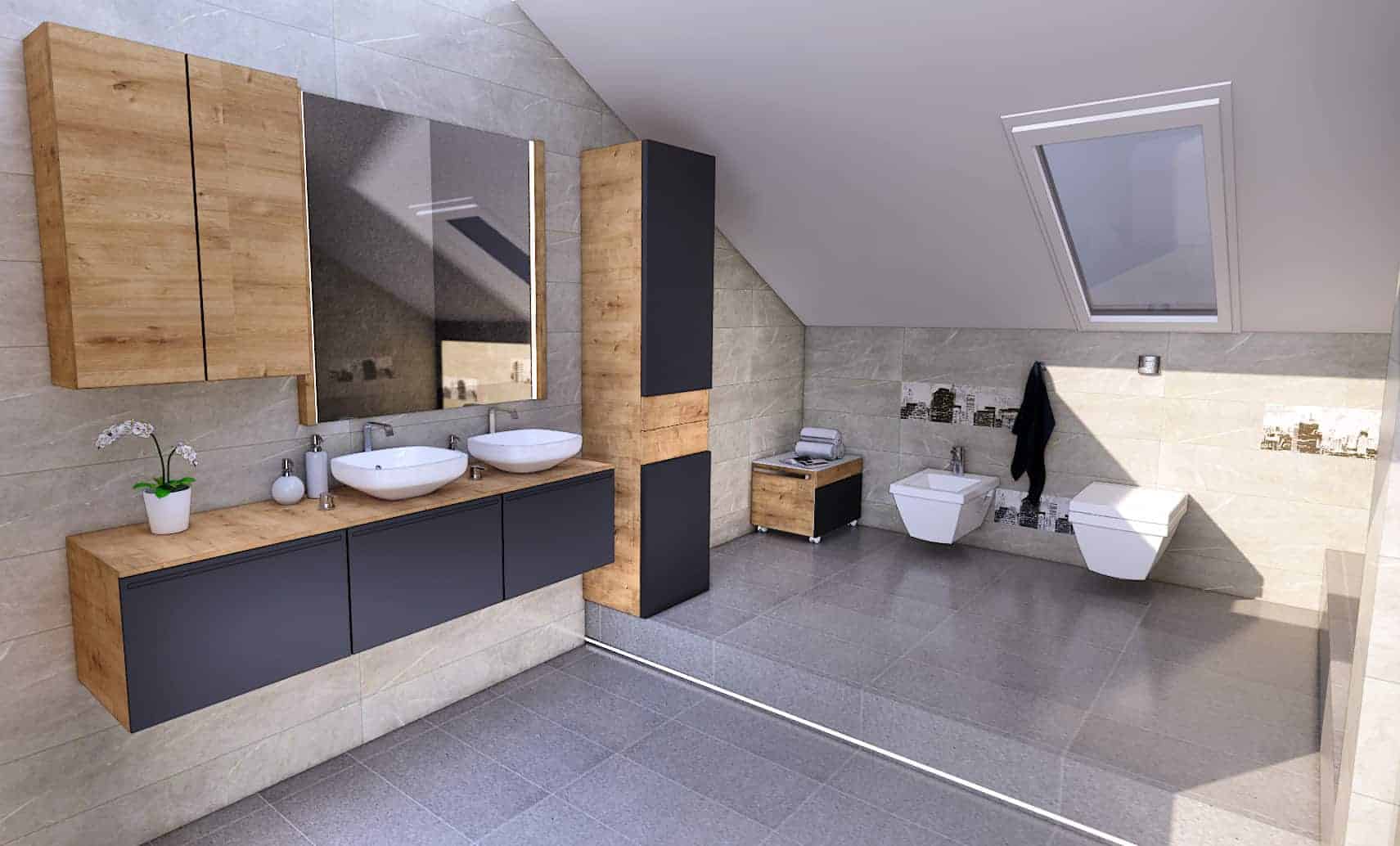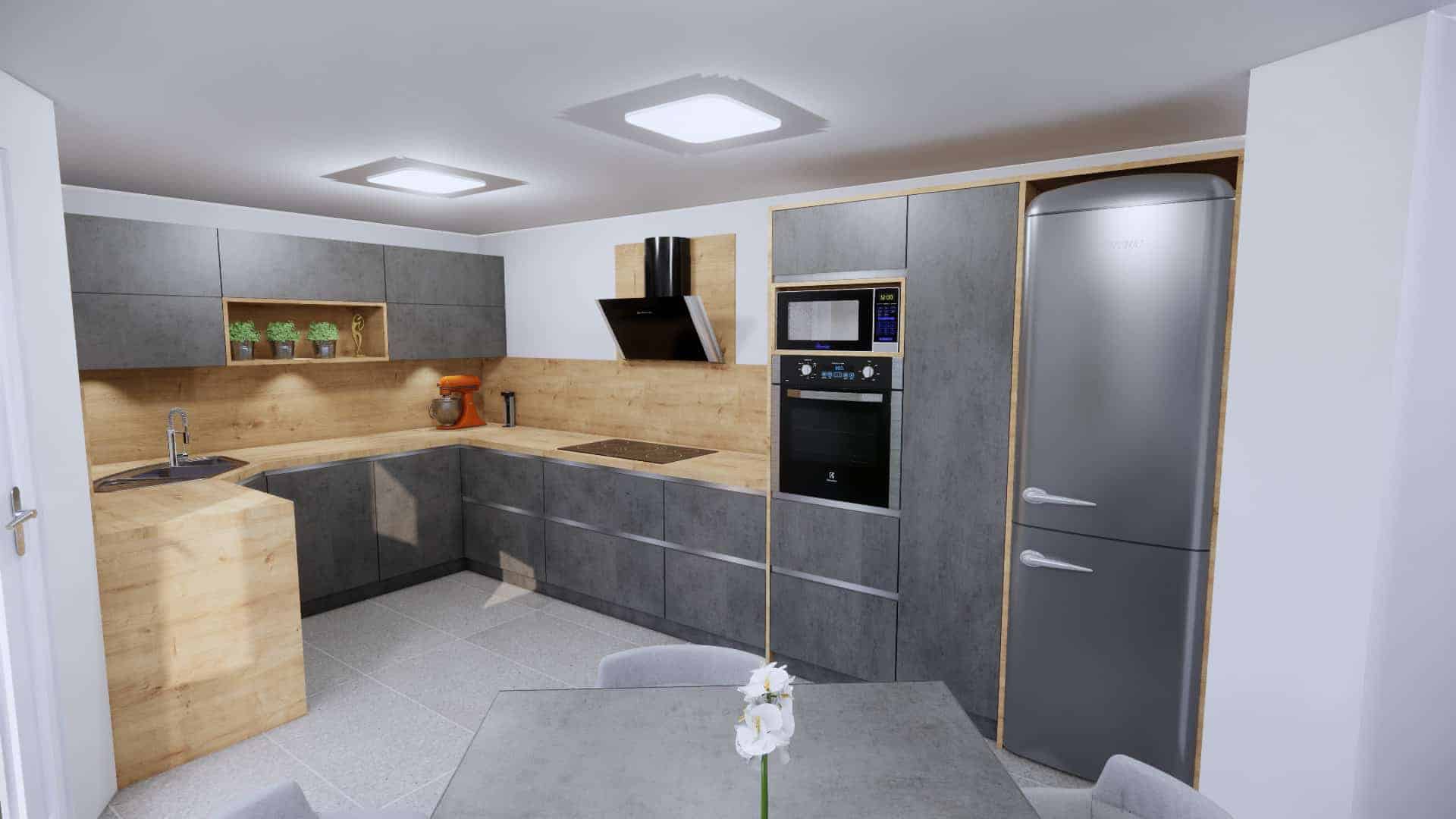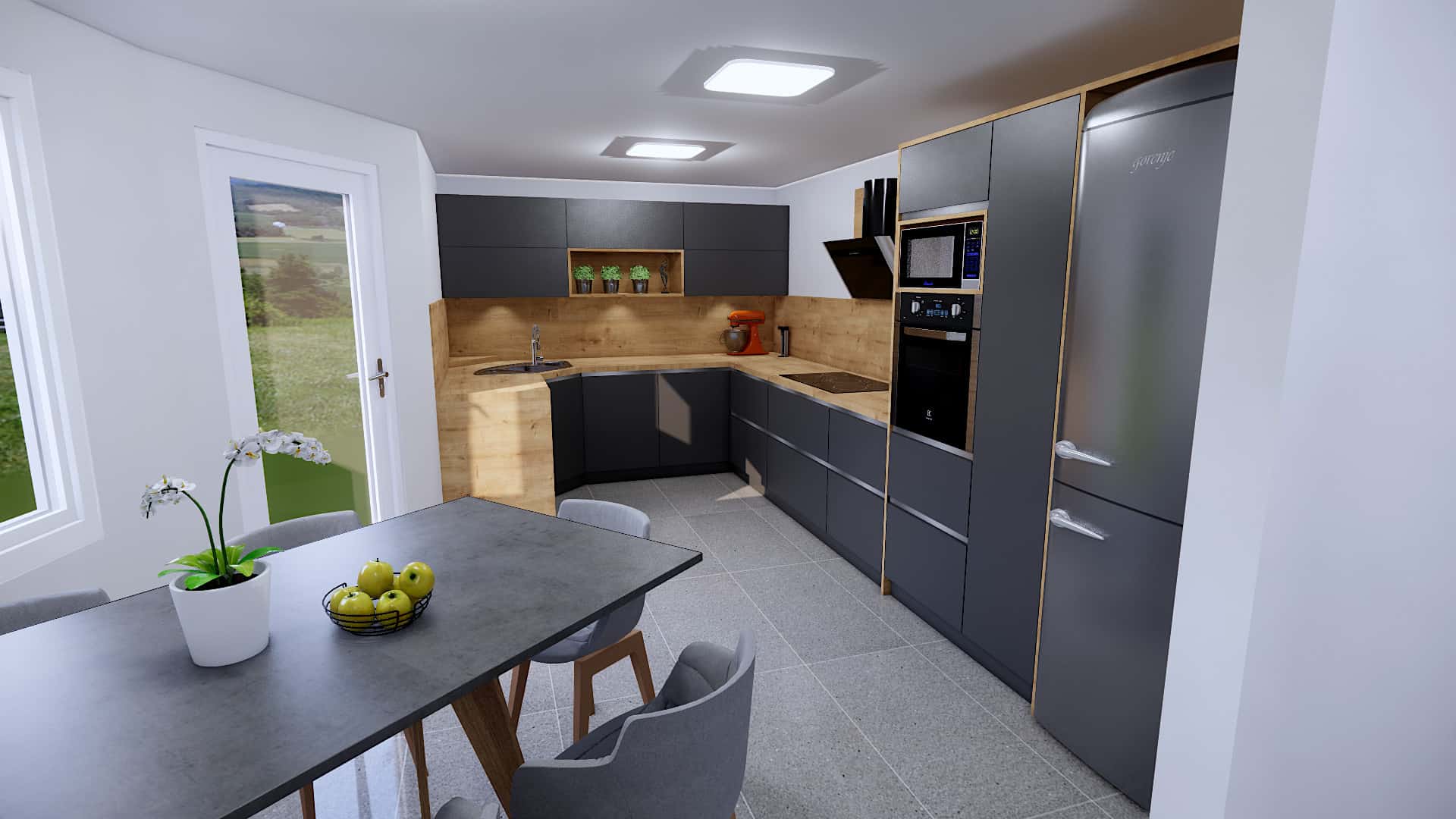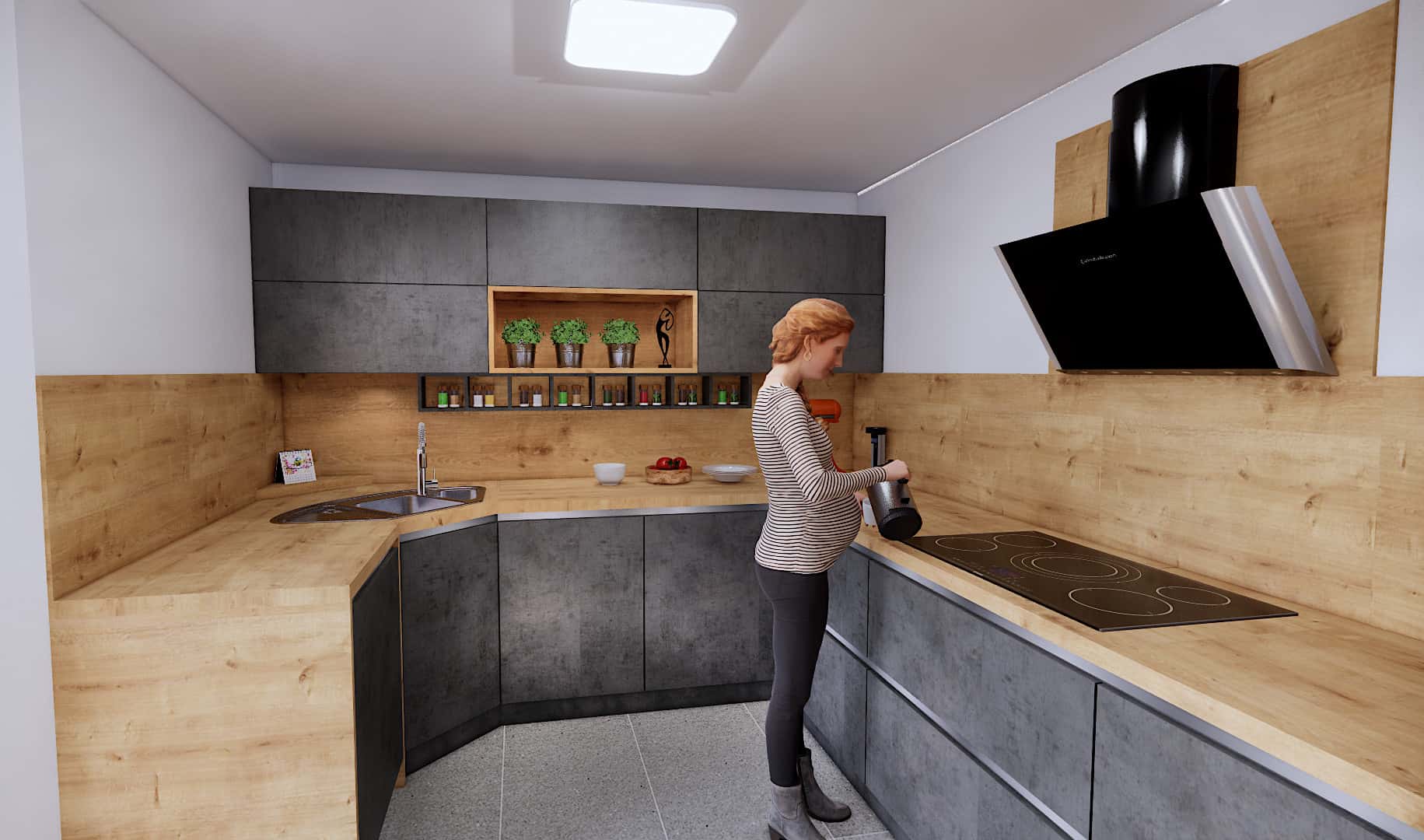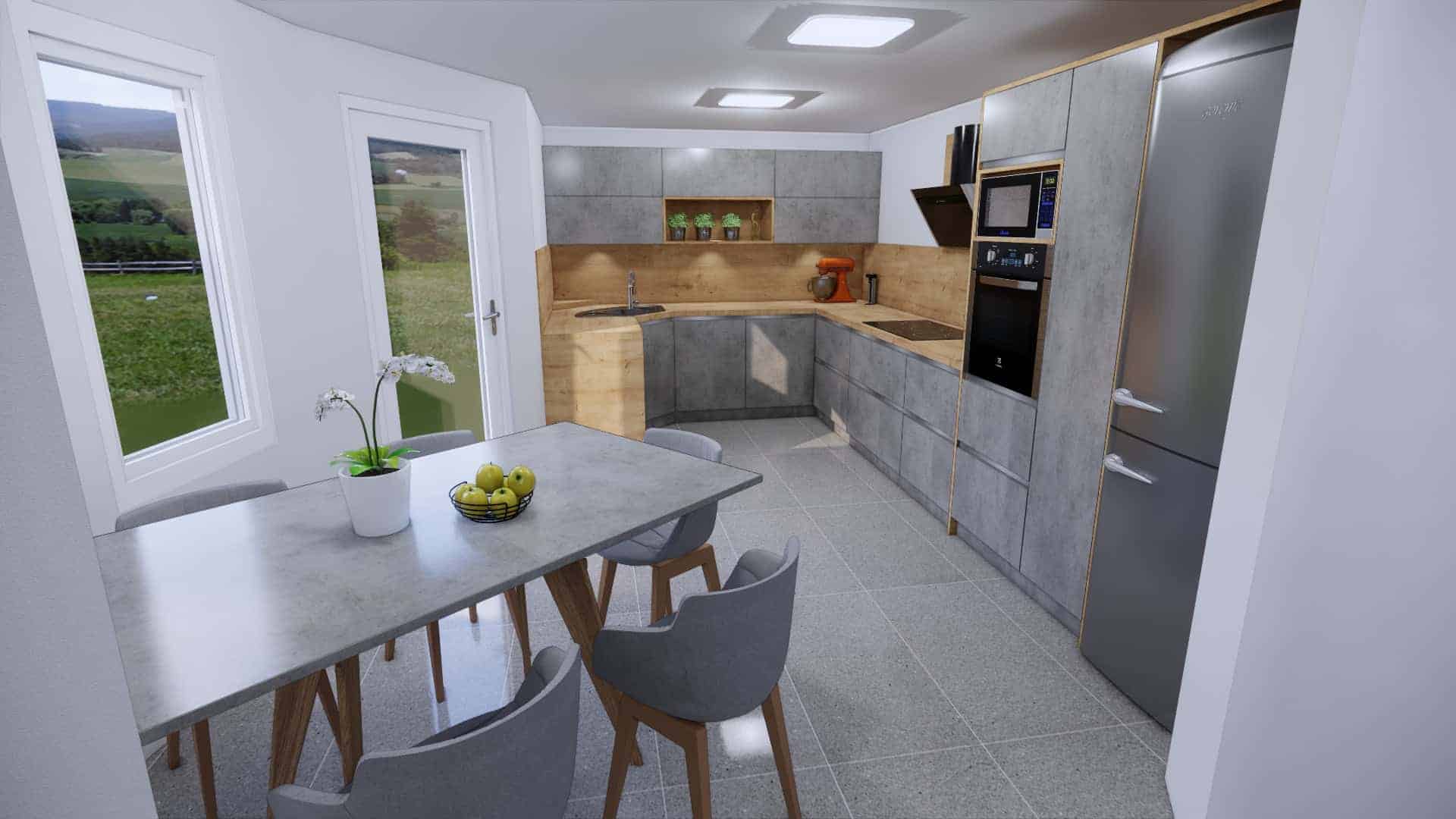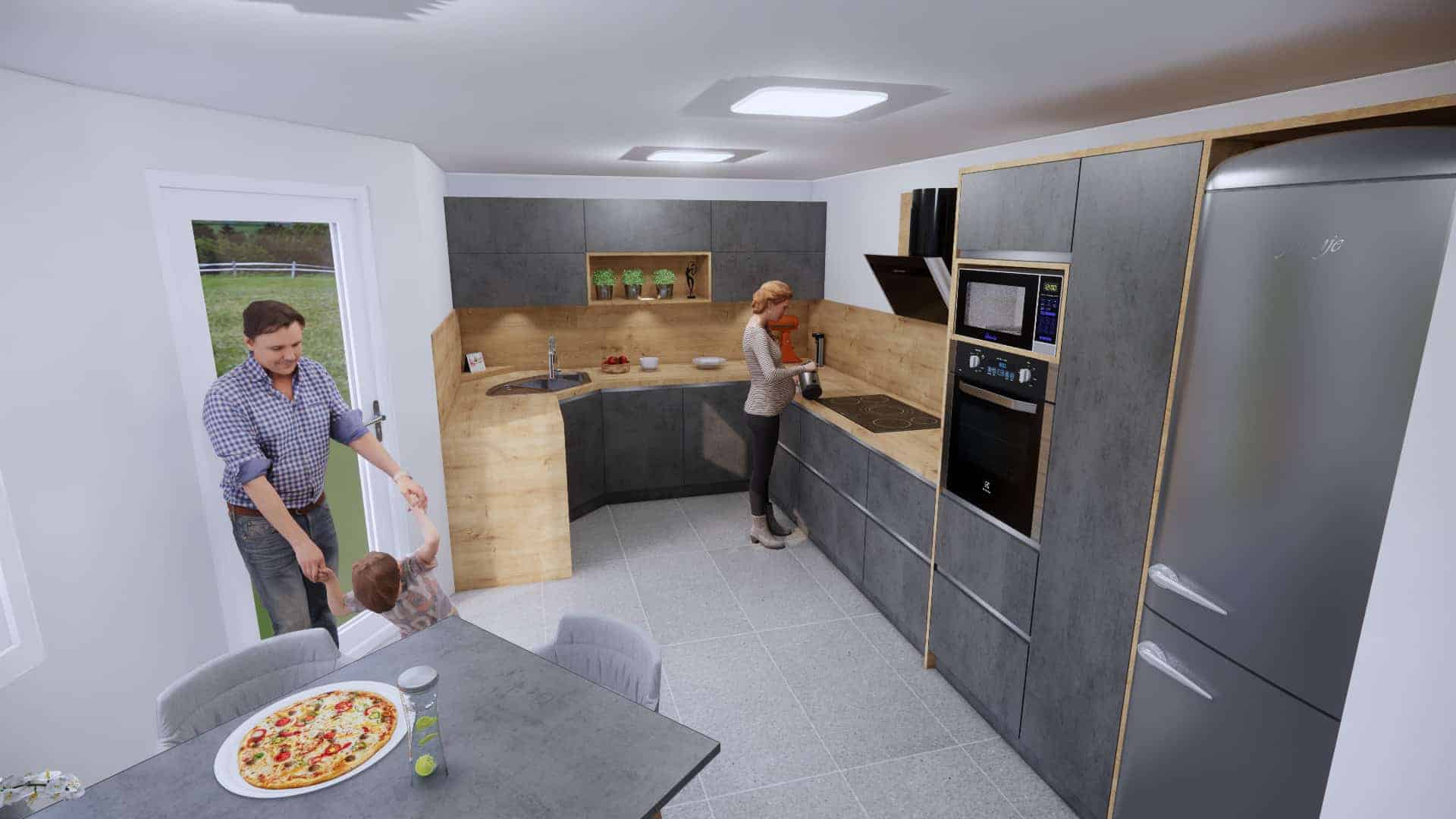 Client liked a design and ordered a kitchen and bathroom from my friend.We did first used antracit color instead concrete but than decided for concrete that is modern now.Best way for o good result is when you follow the client desires and know about optimising the space.