Modern Men Majles

Thinking about the eternal in the language of modern trends, I managed to create a unique atmosphere in these Majles. Here Modern elements like wall Design and ceiling moldings meet simple interior items. This synthesis allowed us to bring "light" monumentally to this project. The sun and rich green plantings outside the window fill the space with freshness and inspired us to create continuity between the outer and the inner. Thanks to panoramic windows, it became possible to transfer simplicity to the Majles by using white walls with simple and emotional suspended picture, which became a kind of like a wall painted by artiest and a center-forming element of the Majles space. I chose light color scheme which was expressed in the use of natural materials, and it made these Majles comfortable for rest.with using a simple Furniture design Minotti_freeman-tailor_lounge.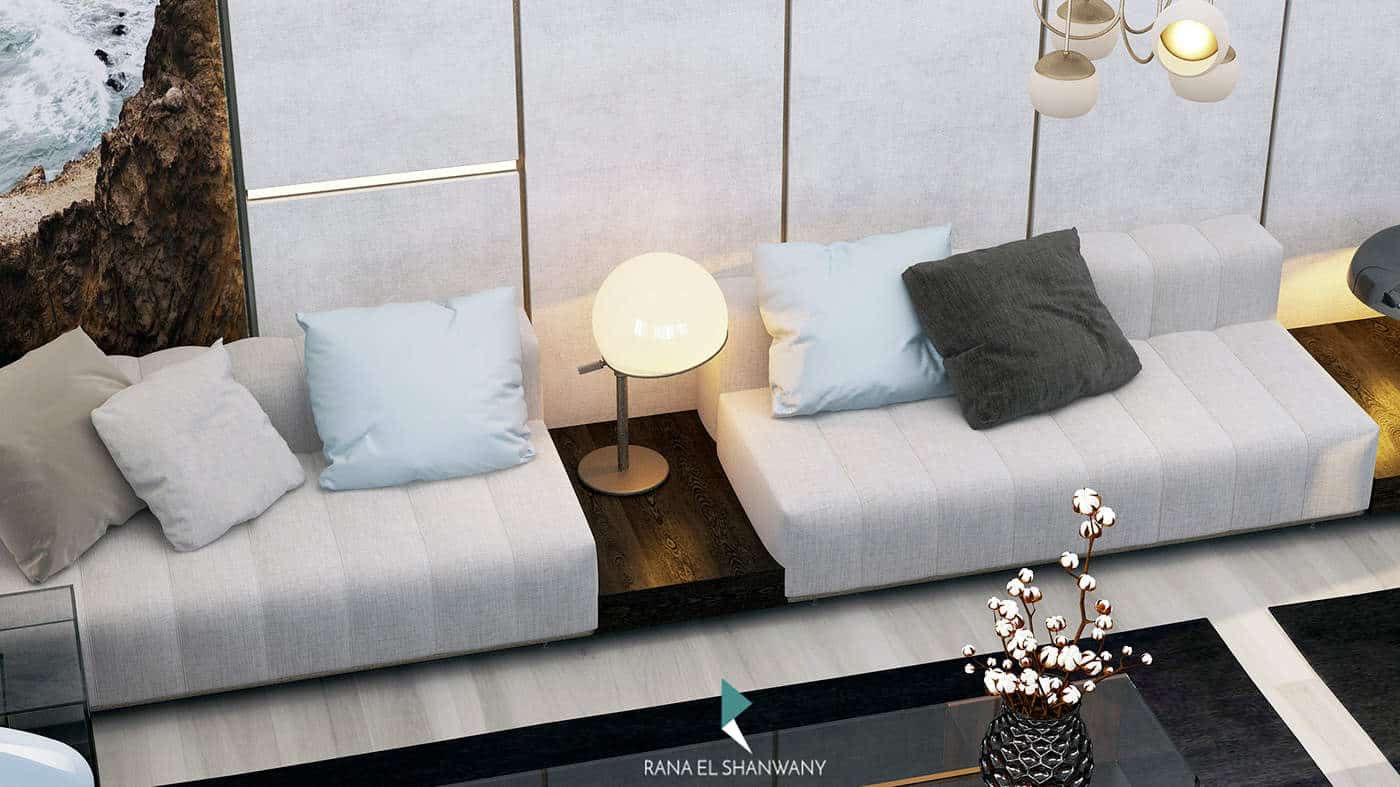 It is for a Saudi Arabia apartment and they needed a simple design with white wall and simple designed wall with luxury furniture and make the space luxury and very Fresh,the interior is inspired by traditional motifs.light warm color with addition of sparking gold accessories and object and wooden tables .
When i designed the space, I inspired by nature and open panchromatic window that make the space very clean with green and white, what simplicity and freshness mean. The colors i choose is meant to be very comfortable to the eye, Like you are in outdoor space and open to the sky like cloud and sky, second color i choose is blue which mix with white and green like ocean and white pergola with green space it all from nature with simple furniture that make the main space white and dreamy.and the light i use giving the appearance of lights floating in space,Orbs of smooth matte glass come in an Ivory white finish with a clear polish interior; a clean sight-line through the barrel of the orb reveals a new level of interest to the glowing bead
I used 3D modeling tools like 3D max and Photoshop editing and making plan by auto cad to design it and make furniture plan and then i designed the wall by sketches and draw it on auto cad then i extrude it on 3D max and then i designed it then render it .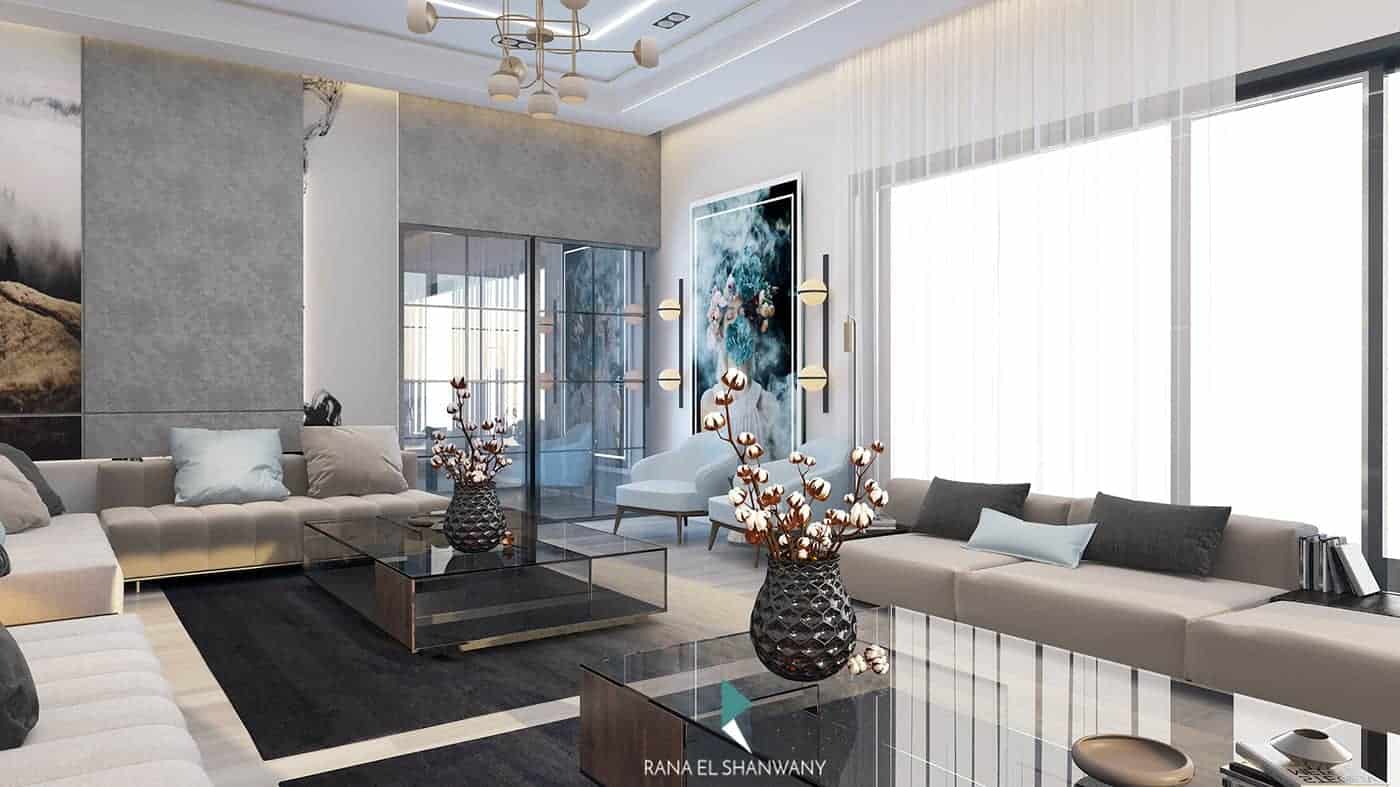 I hope that my project can make effect and inspire others here and in other spaces, I learn from that project that simplicity is the luxury when it uses and designed perfectly,natural materials o finishing and various texture of wall and wood give the interior a unique character,luxury means a lot of light and space so he space must fill with freedom of movement and a lot of various stylish lamps from such brands as Dlta light,FLOS,Henge , upholstered furniture from Italian factory Menotti odds to the interior of respectability .