My First English Words by Alena Tkach
Alena Tkach's "My First English Words" was a commission from a publishing house for a fully illustrated book for little children who just starting to learn English. The idea of drawing small things excited her so much and so she spent a lot of hours sketching, thinking on the style for illustrations, choosing color palette and producing compositions.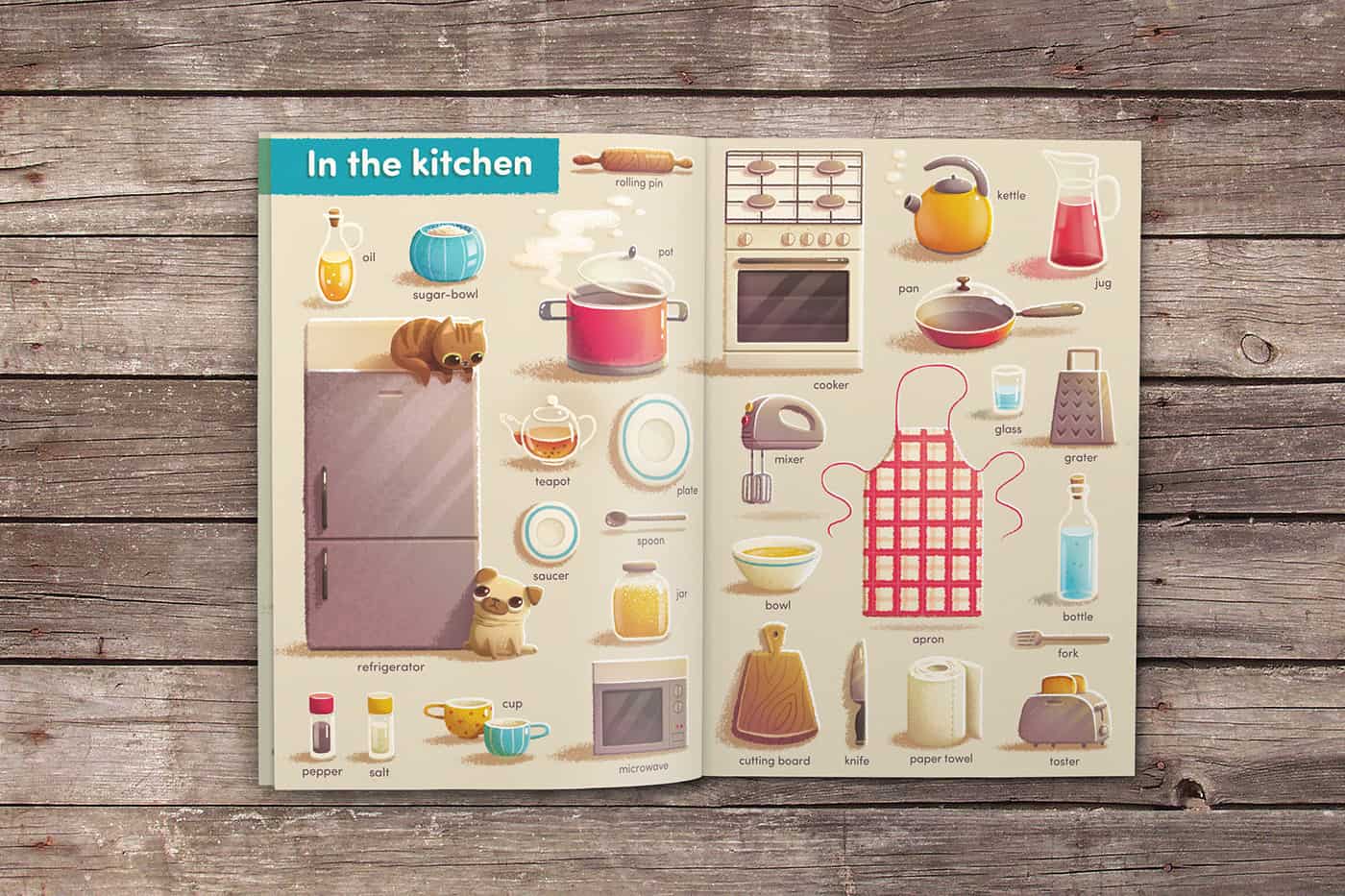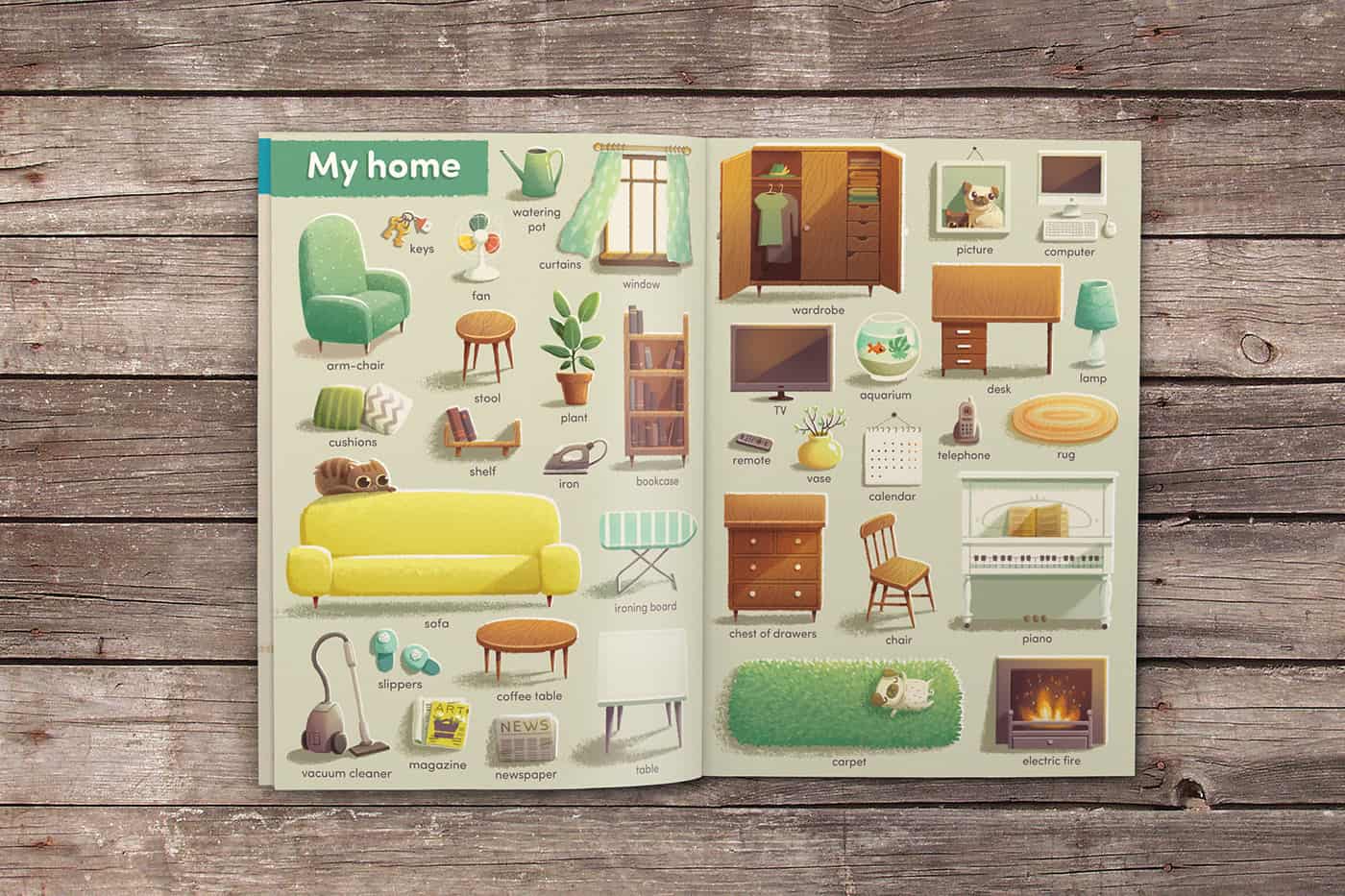 I was going to come up with something modern and stylish. I tried to keep objects as simple as possible, a little bit geometric, at the same time I added pretty much details to draw attention of children. To bring more life into the book I added two characters: a cat and a pug. Those guys are real pranksters, playing all around and making a mess. My cat inspired me with this idea: while I was working she was swinging all around, blocking my drawing tablet and stealing small things all the time. I like to create cute images to touch somebodies hurts and maybe in such a way to make their day a bit better.
-Alena Tkach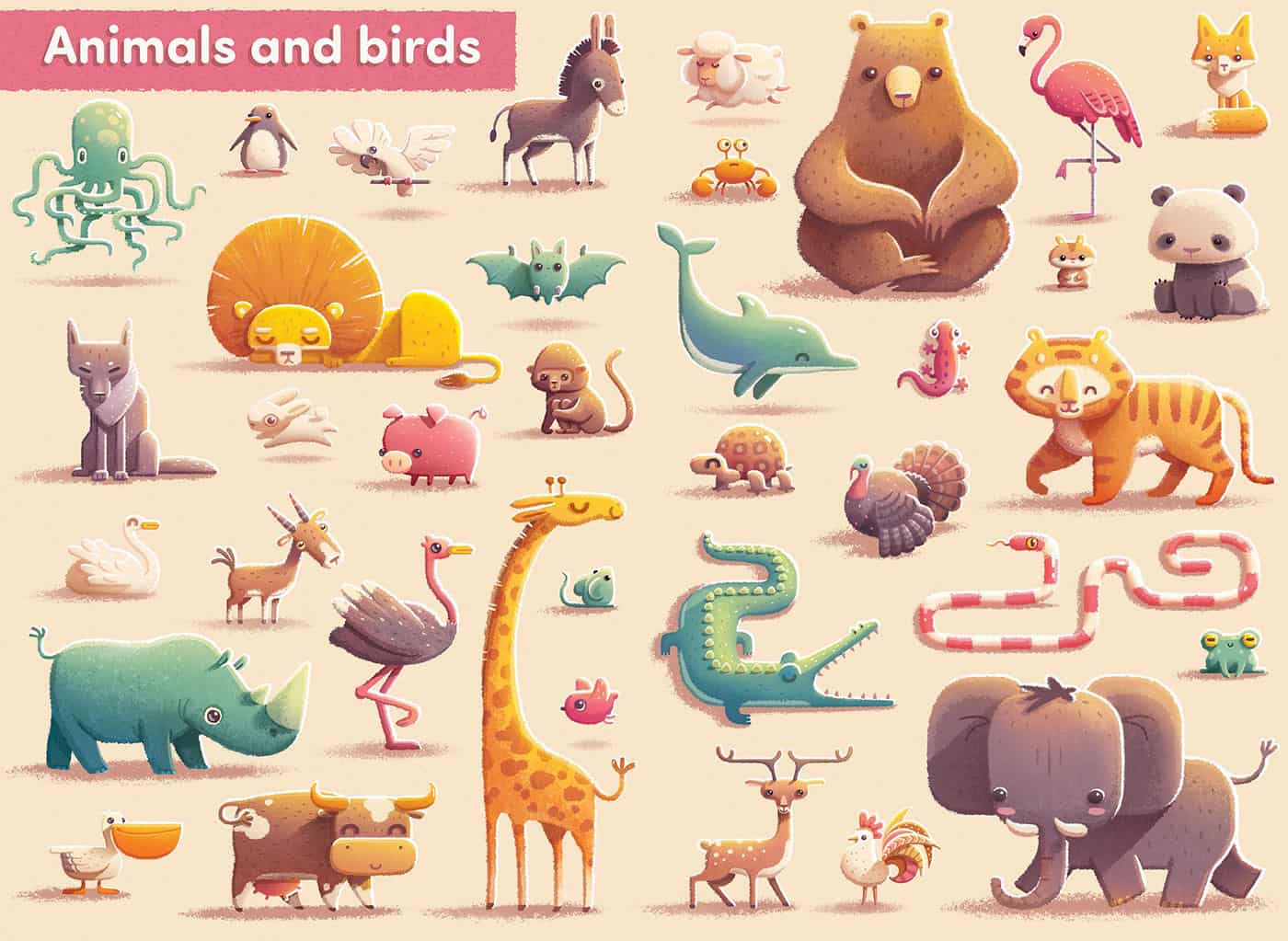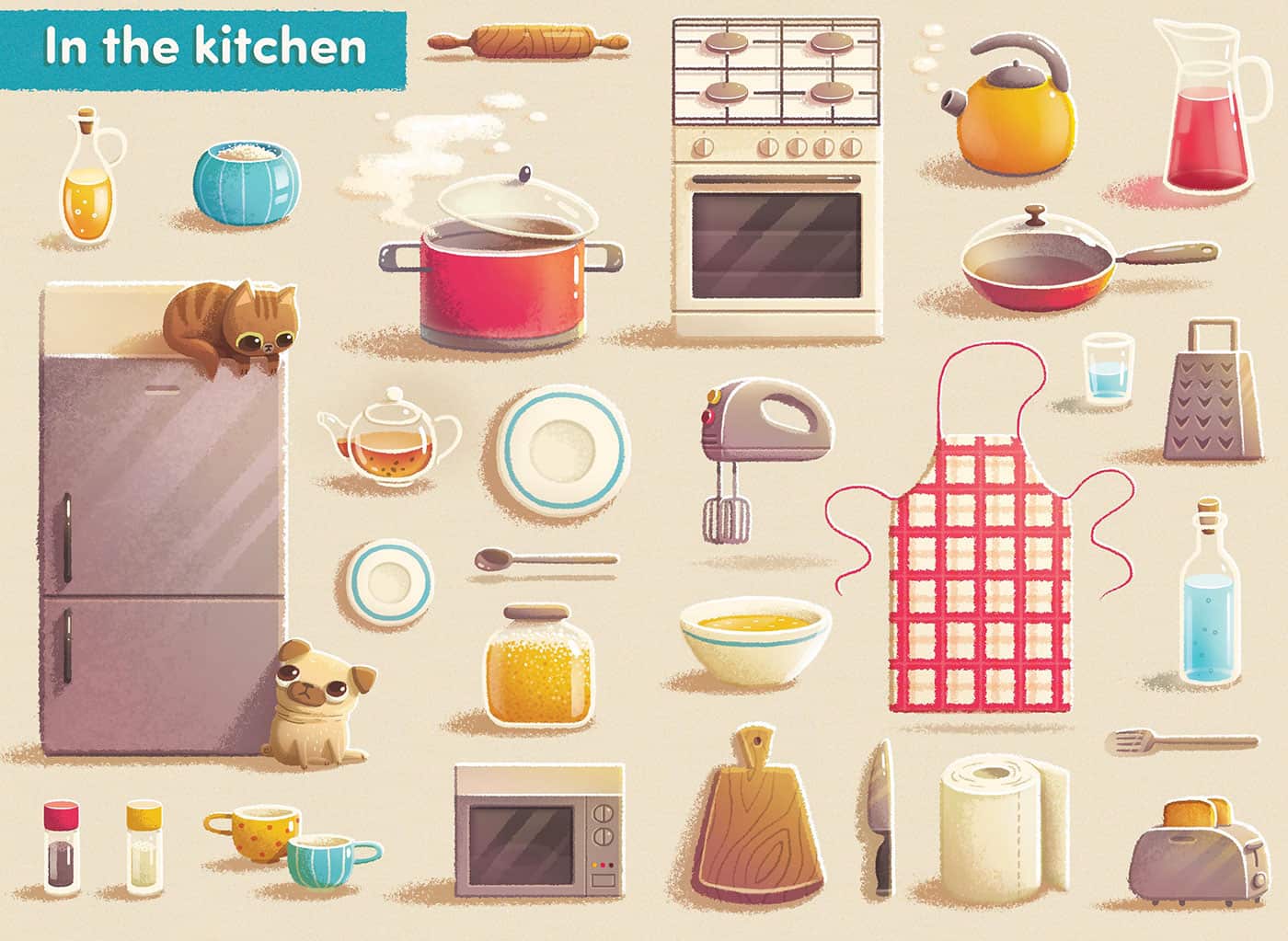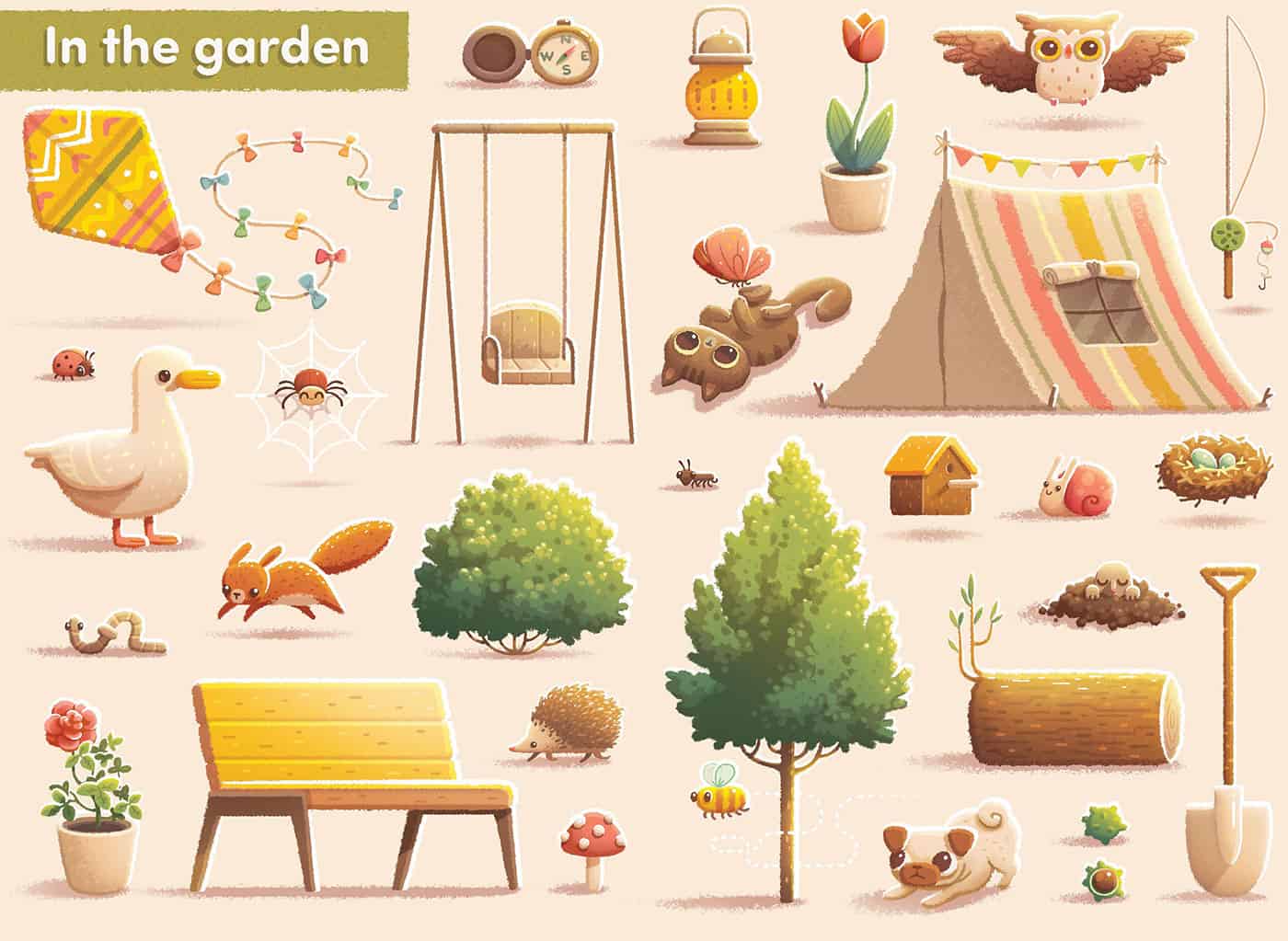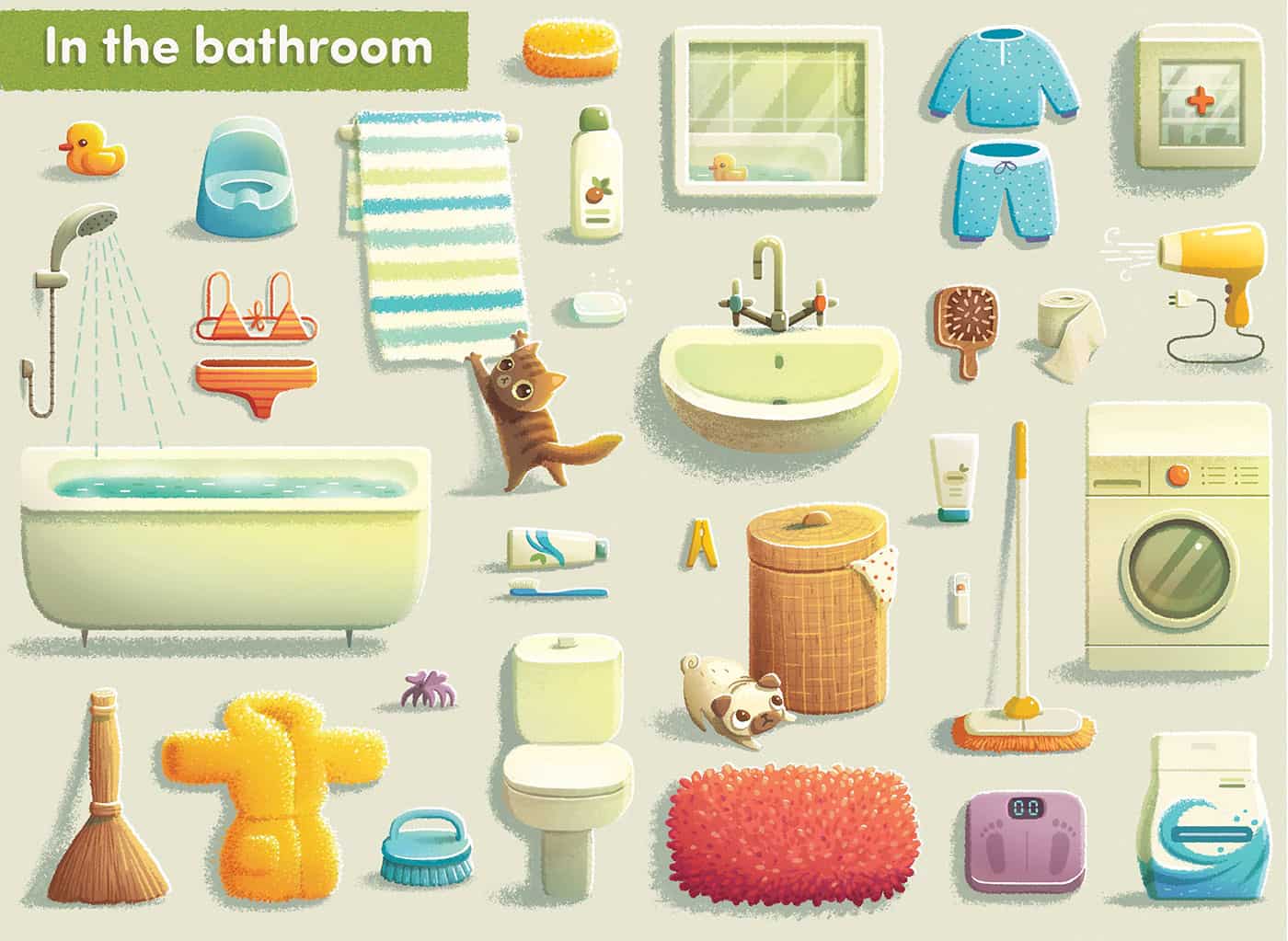 I find more inspiration in modern illustration. My favorite illustrators are: Emilia Dziubak, Chuck Groenink, Oliver Jeffers, Polina Tsareva, Lisk Feng, Amélie Fléchais, Oren Haskins.
-Alena Tkach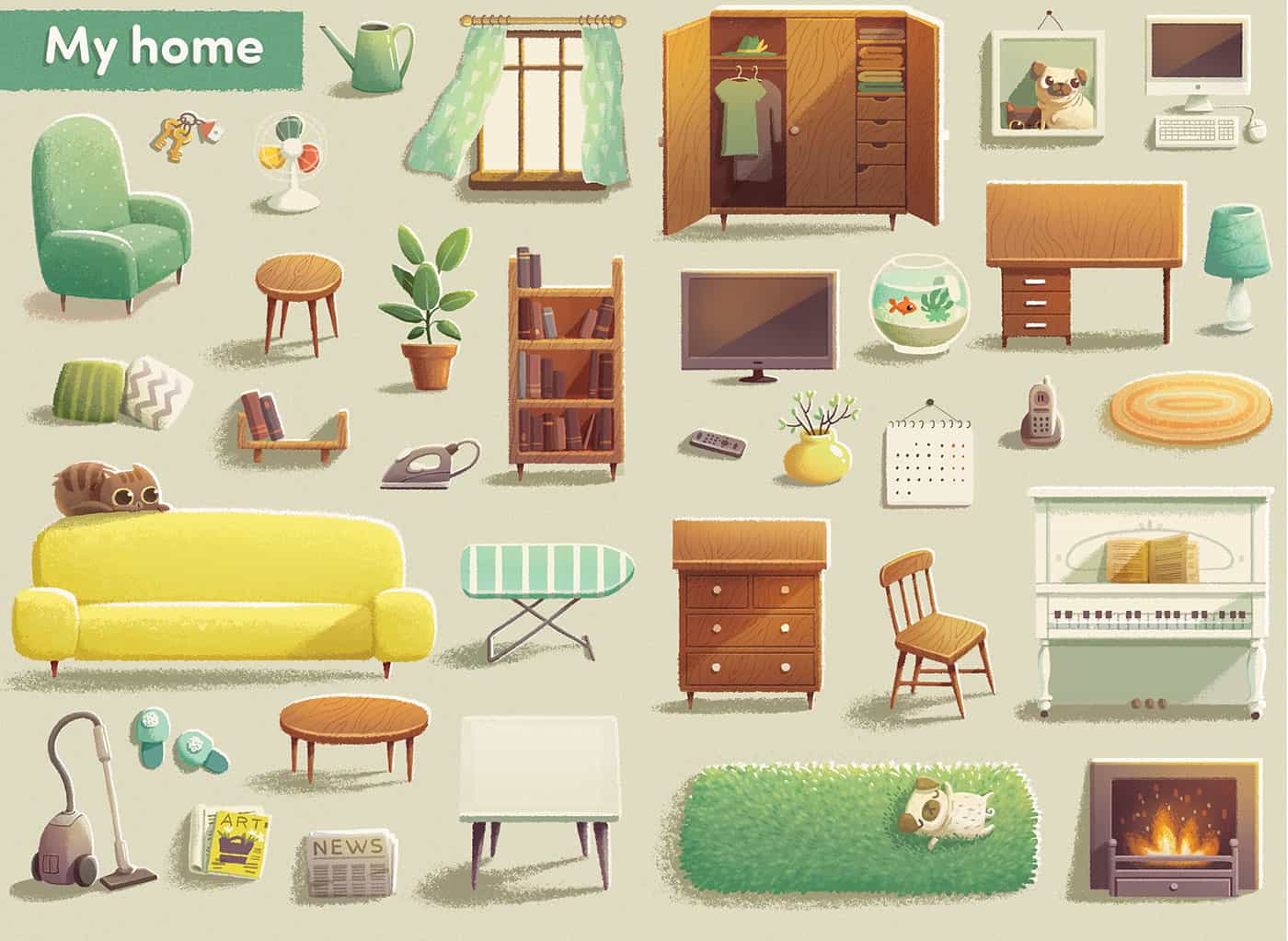 My advise would be never stop. Never stop searching for something new, trying new ways and keep your mind open. Thais the way to become better.
-Alena Tkach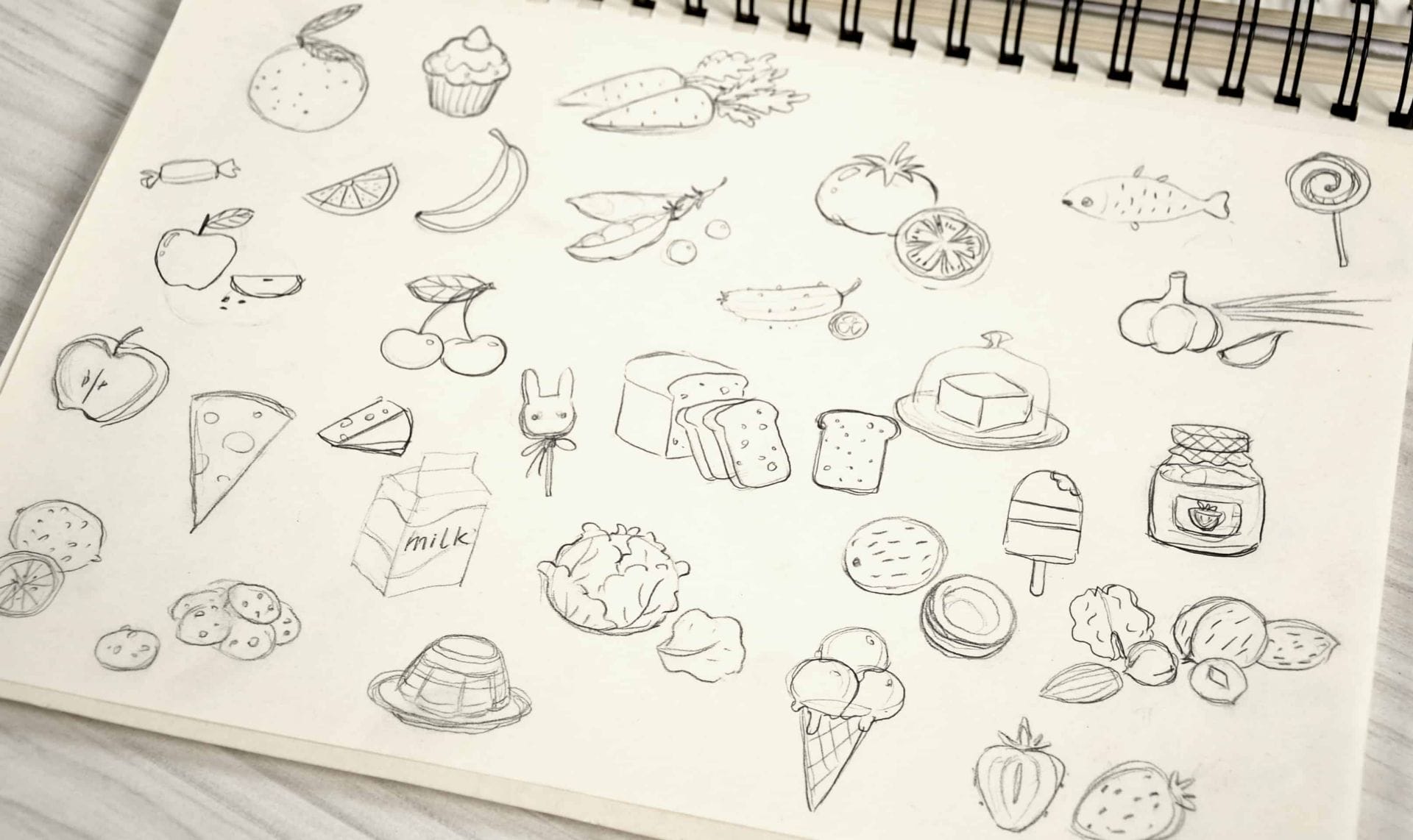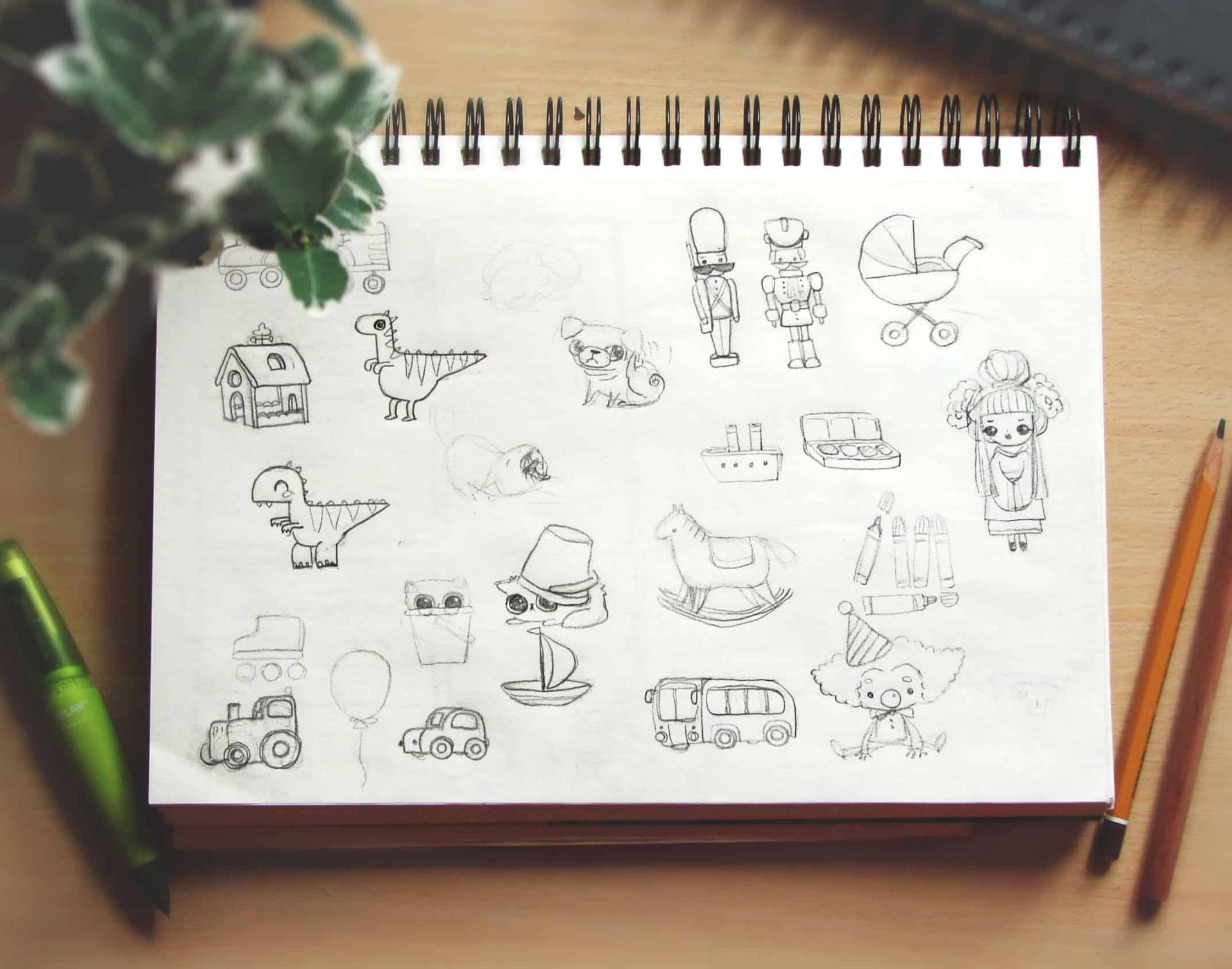 About Alena Tkach
Alena Tkach is Ukraine based freelance illustrator, character designer and animator. She works mostly on games and children's books. Alena created her first illustrated book in 2014. When she is not illustrating for gamedev and publishing clients, Alena likes to hike, taking pictures with a film camera and doing yoga. Her work is heavily inspired by nature. See more of her works on Behance or her website.