Neoclassic apartments
The kitchen project in the neoclassical style was created for those who are not afraid of experimentation.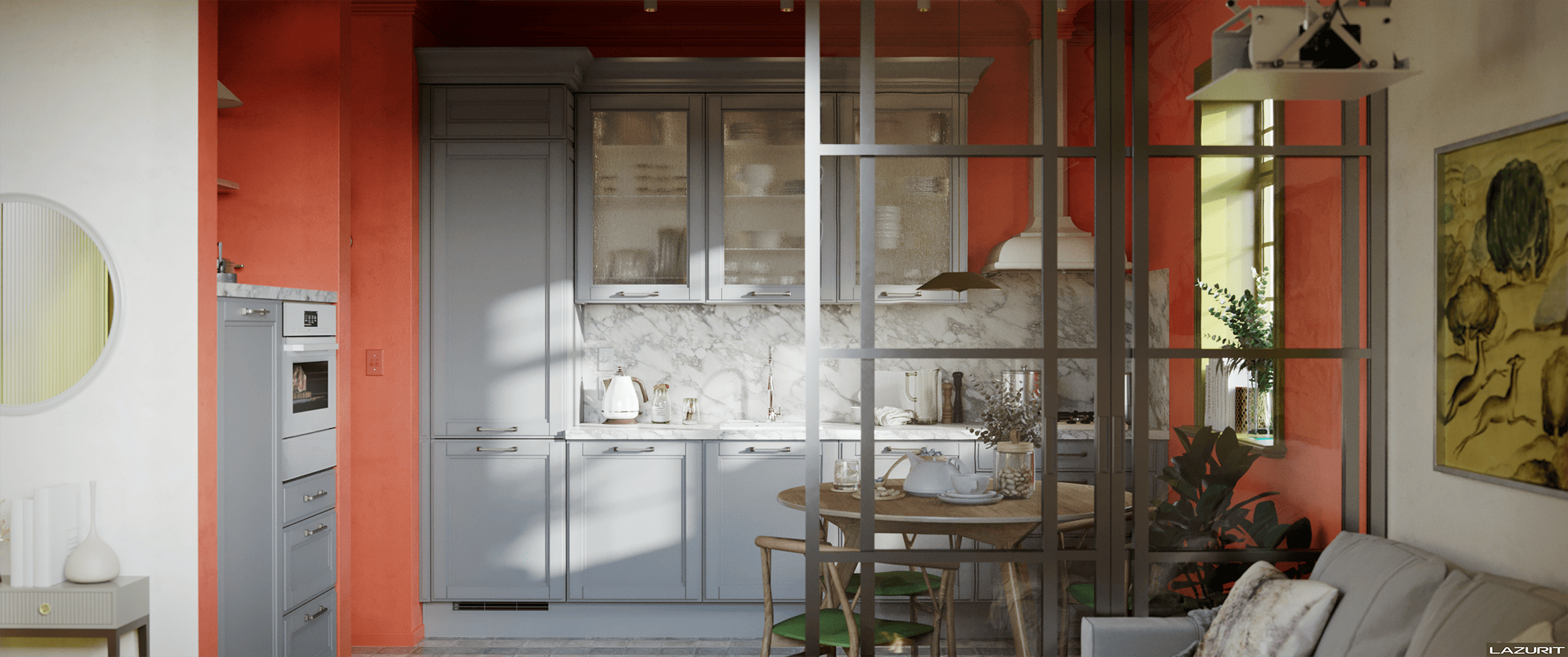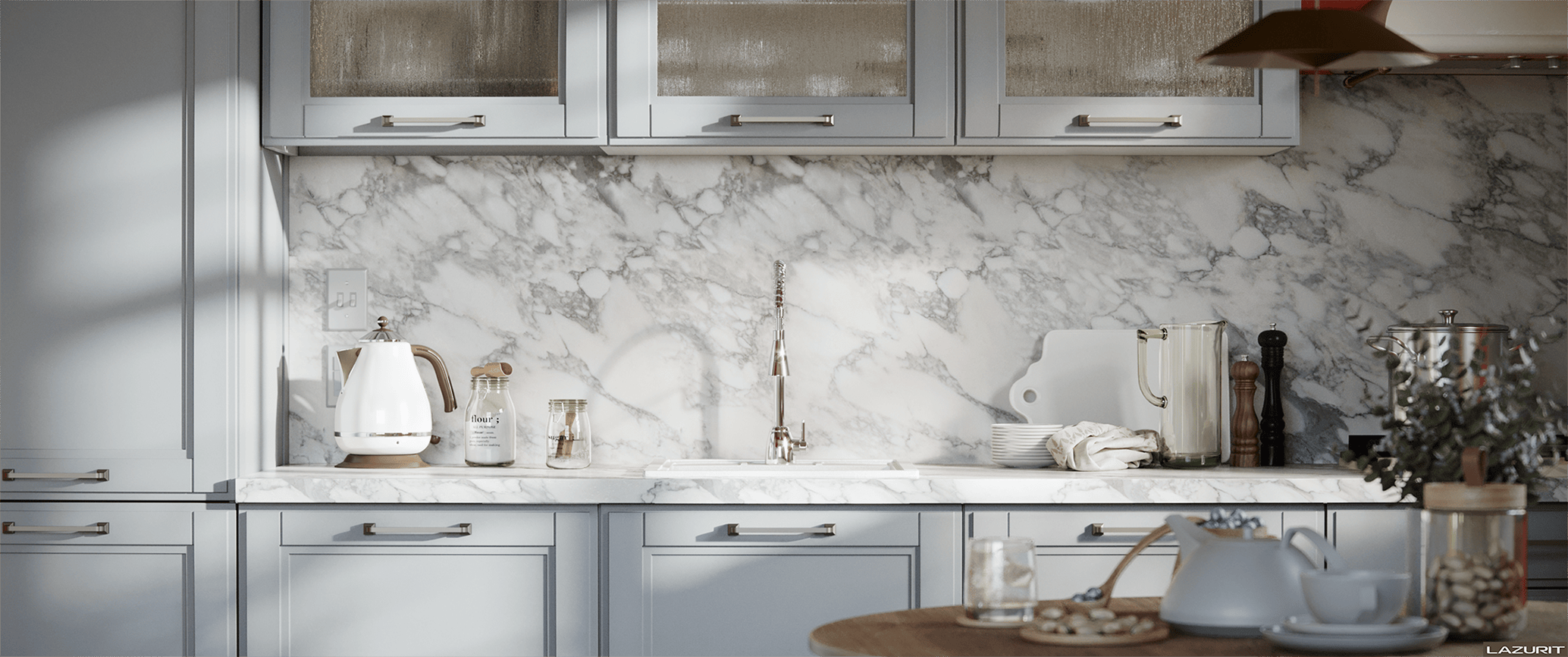 The customer wished to use neoclassical style furniture. I like bright and unusual colors in the interior. This is how this project was born.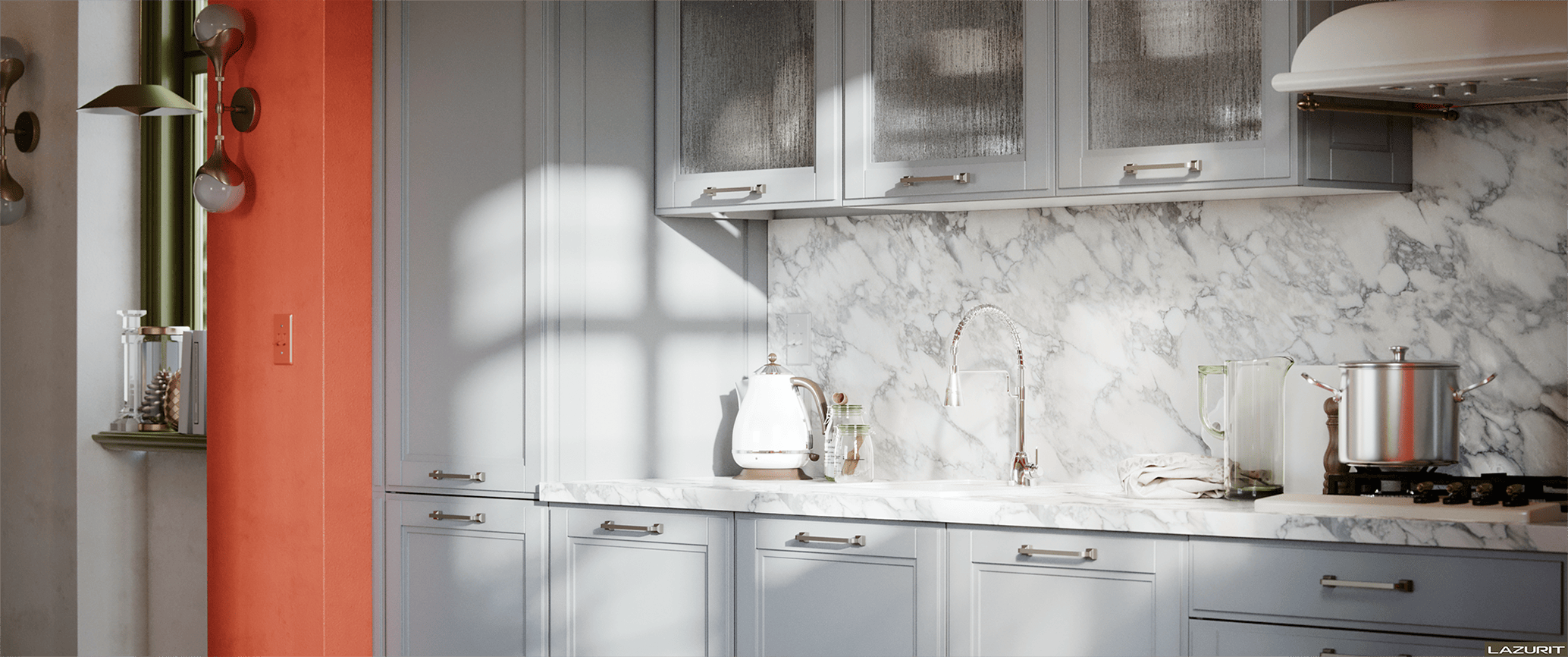 First of all, I use my imagination in my projects. All the work takes place in Autodesk 3ds max. First of all, I build a model of the kitchen set. Then, around the model grows a space that merges as much as possible in style with the kitchen design. In the end, we get a finished project. Also, in post-processing I use Adobe Photoshop.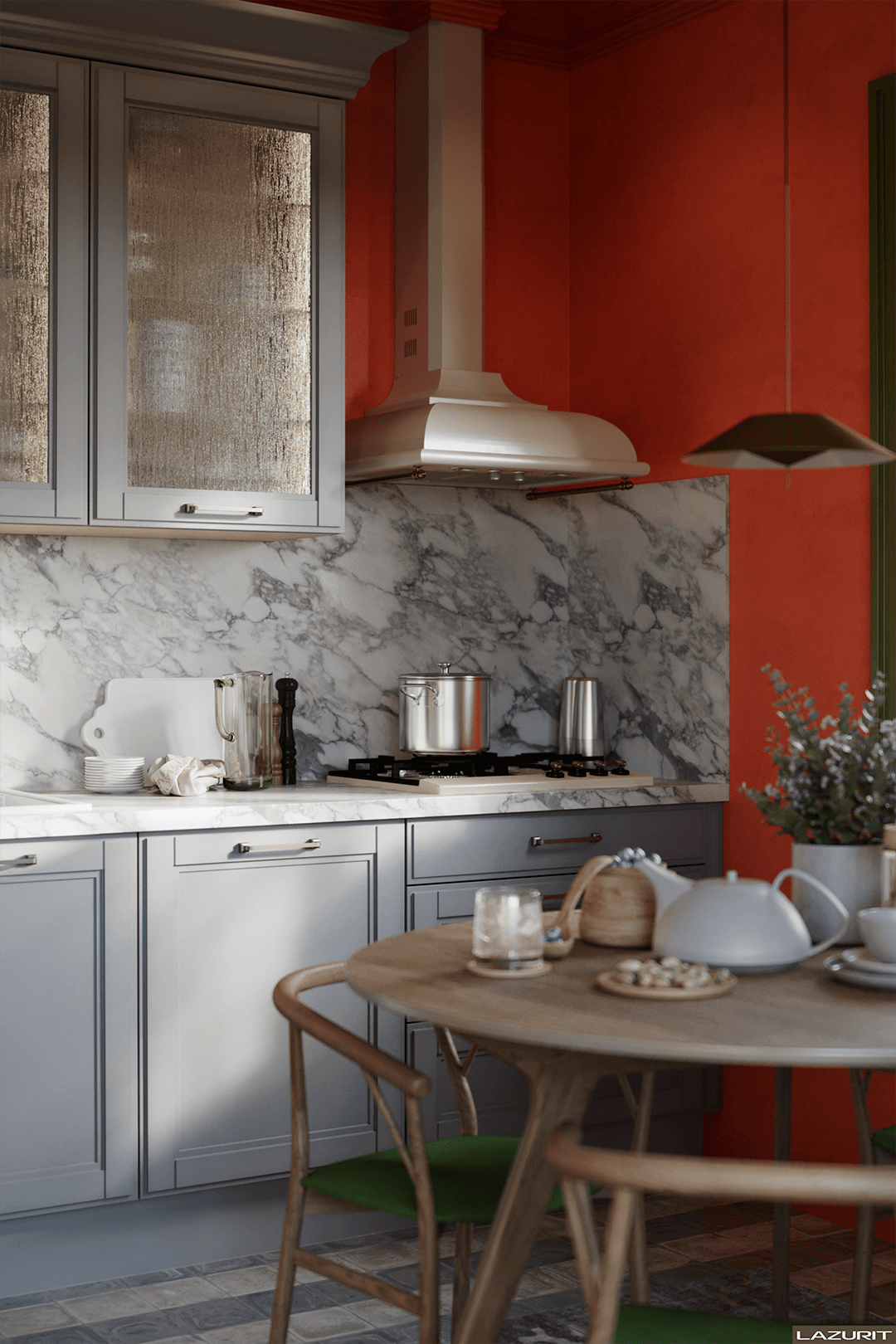 The customer was pleased with the design I chose. I also benefited from the project in the form of experience and satisfaction that I was able to understand the client's wishes.