Nike is a brand we all love, it was founded in 1964 and has since then captured a worldwide clientele of sports enthusiasts. Nike Sandton is the first Nike Women's partner store in the African continent. Daniel was commissioned by Nike to design two glass murals for their unique store – one specifically designed for women and the other for men. The murals not only serve as artwork, but have also been printed on tissue paper for the packaging of Nike apparel and sneakers.
It was an incredibly tight deadline of 5 days. Each mural had to depict running, gender, motion, innovation and technology. I also wanted to provide a few localized references to make it relevant and place emphasis on the importance of the first Nike Women's store in Africa.
– Daniel Ting Chong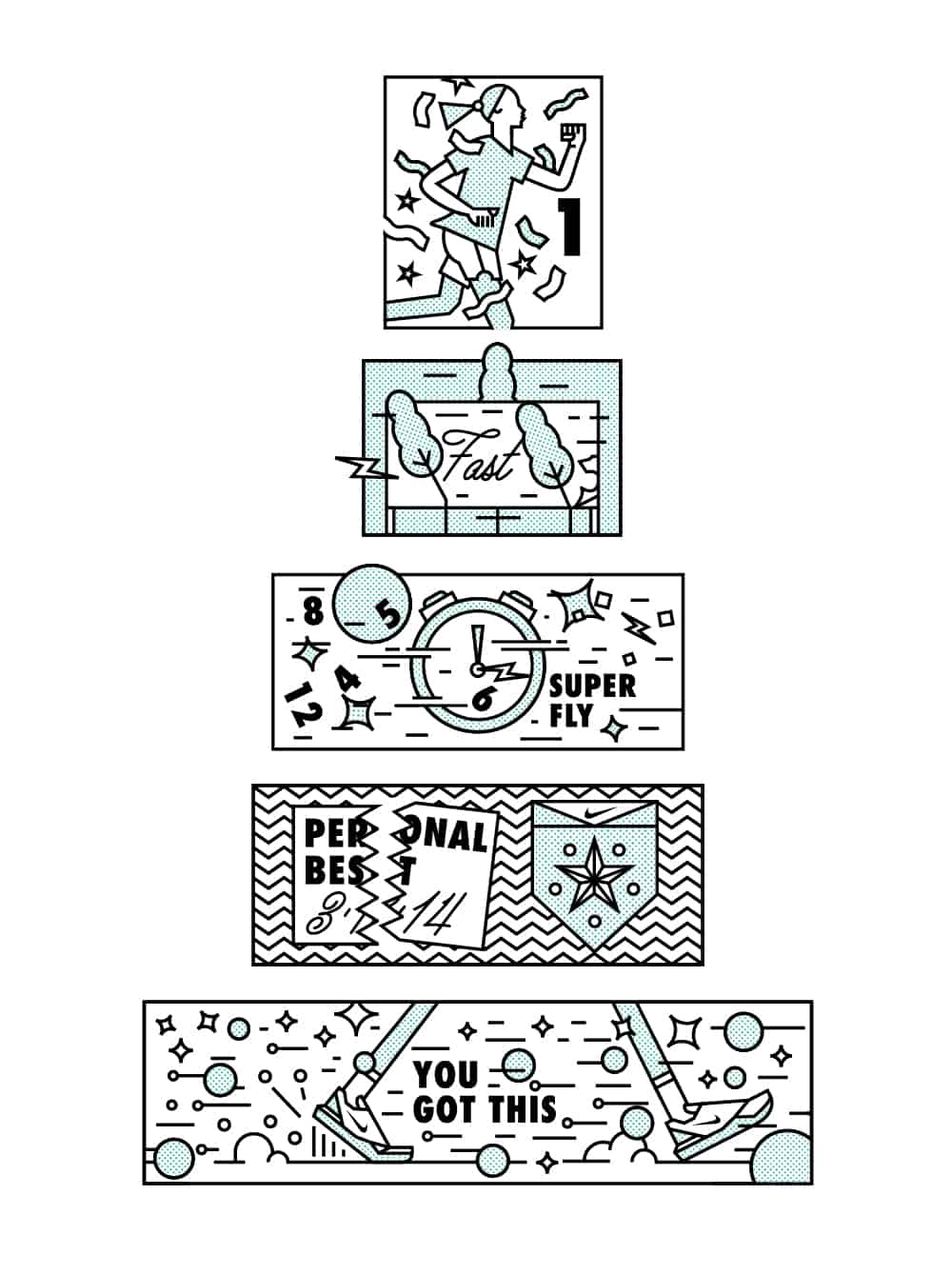 I looked directly at running for inspiration and all the different cultures we have in South Africa. I used Adobe Illustrator to create the work and then vinyl adhesive was used for the application.
– Daniel Ting Chong
An additional section to the project was to develop a concept for a ceiling piece, in which we created a Free Run 3.0 sole, extruded out of the ceiling.
– Daniel Ting Chong
ABOUT DANIEL TING CHONG
Daniel Ting Chong is an Illustrator, Designer and Artist from Cape Town, South Africa. He was born in 1987. Studied Graphic Design at Vega. He is emerging as one of Cape Town's top creative talents following a series of art exhibitions, talks, commissions from clients and design collaborations with leading international brands including Nike, New York Times and Red Bull. See more of his artworks in Behance or his website.