Nike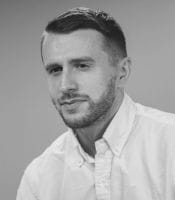 This was a presentation that I designed for Nike when I was working at R/GA New York. This was an in-depth look at what a Nike editorial would look like/ work. We did the research and design and led the project from ideation to execution of the work. Very easy design to execute on due to the Nike brand being so established. Borderline paint by numbers, alot of fun and a great way to establish a working relationship.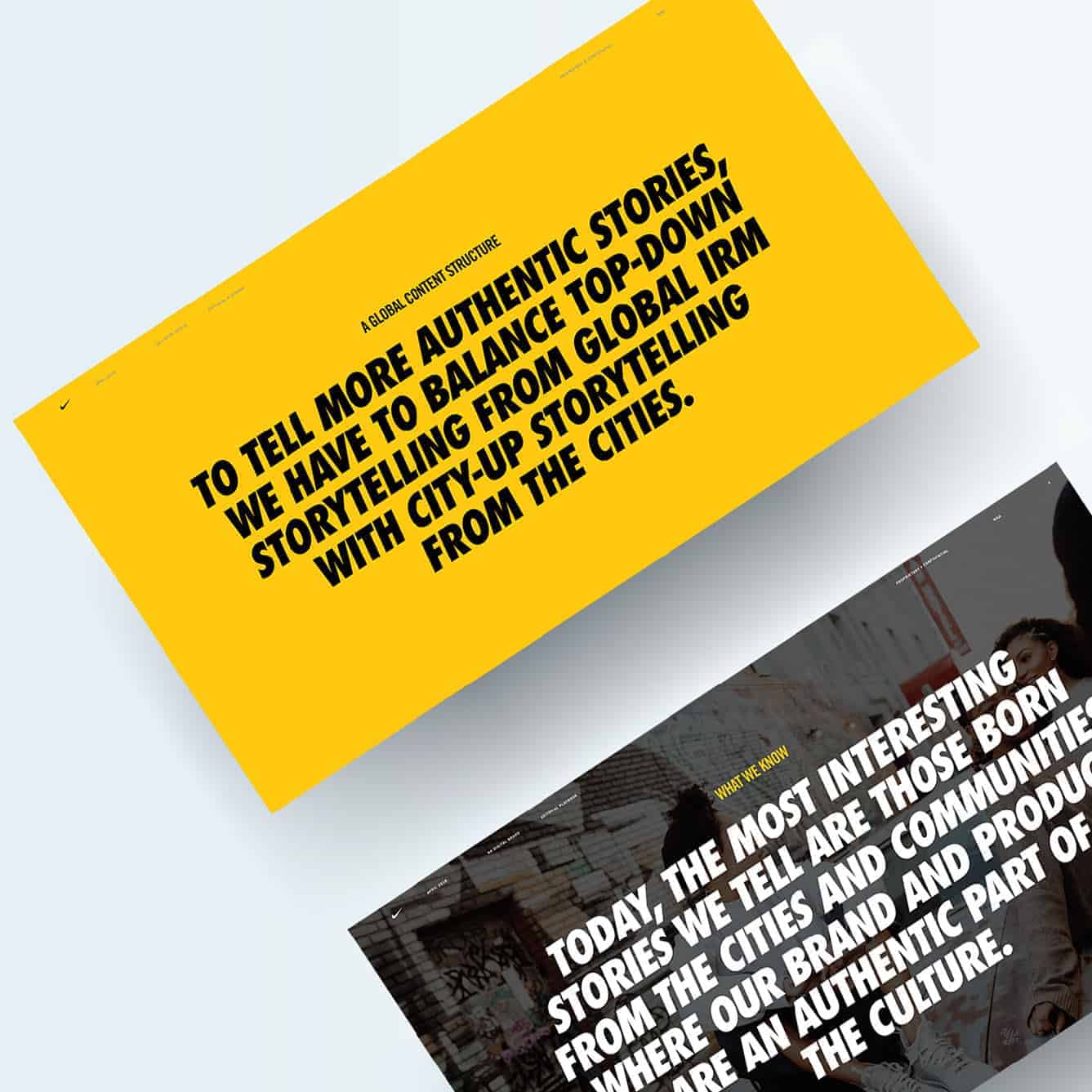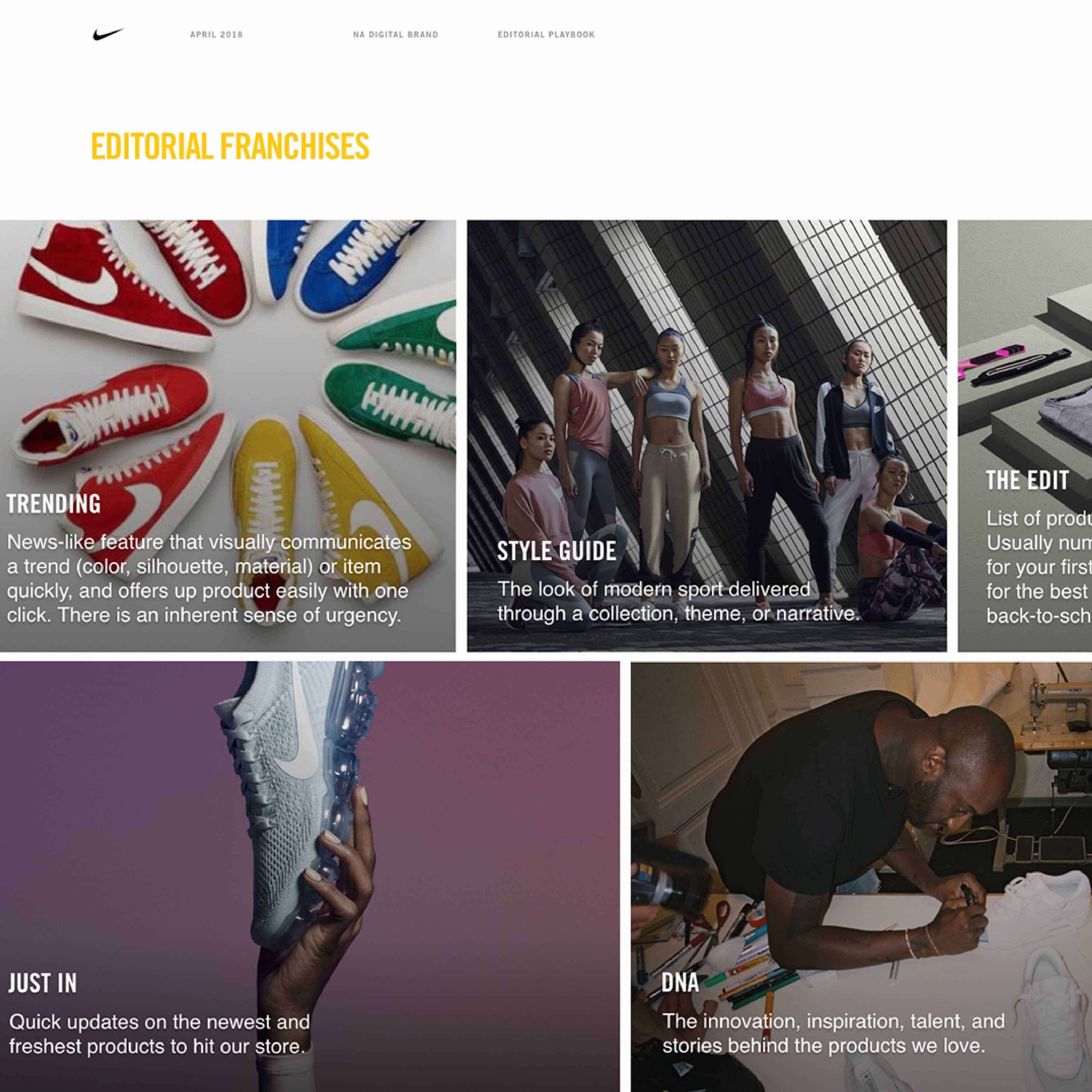 Not much design thinking from my end more about the strategy of how the editorial work can influence the future of Nike. If there was a way to integrate the Nike brand with what is culturally relevant that would be the nugget of success that would enable to work to flourish. With these established brands everything is laid out for the designer very little thinking more about making sure the quality of execution is up to the R/GA standard.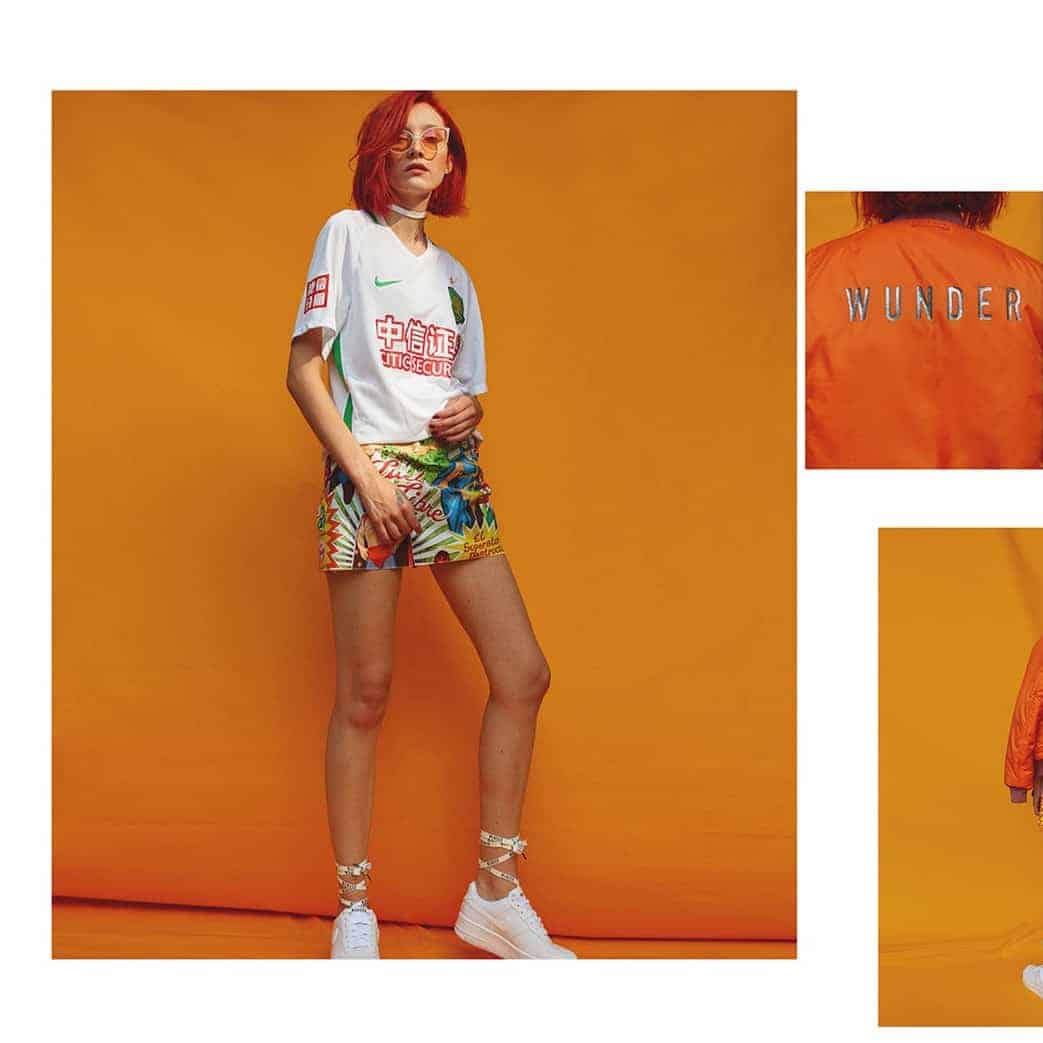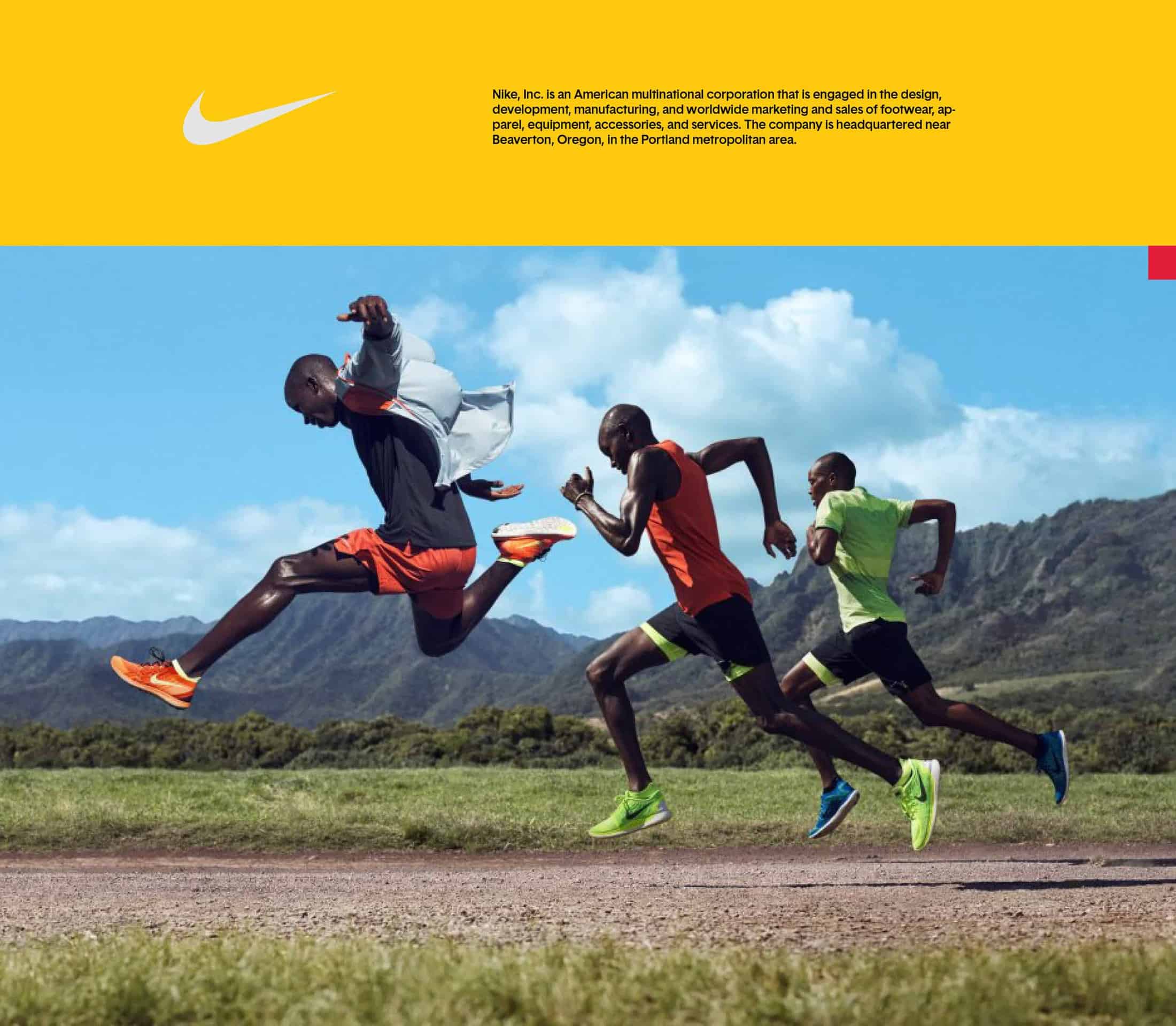 This was predominately a google slide presentation however I believe that powerpoint was also used in a transfer as to help incase some of the viewers were unable to use/ open the document. Very easy process however as Nike is well established and the need for me to actually present/ design to much simply wasn't there. I still do believe the resulting design came good and the stake holder were happy with the work that was produced.
This was a project that was presented to Nike North America, unfortunately although the work was done exactly how they wanted it they decided not to move forward on it. This still resulted in a good experience in working with Nike and establishing a great working relationship between myself/ R/GA and Nike.