Noir | Automated Coffee Machine
Whats better than drinking a perrfectly brewed coffee, and it all begins with a great shot of espresso which brings out subtle traits and earthy undertones of a coffee blend? Getting a cutom brewed coffee made just for your taste buds.
Noir is a fully automated coffee machine that gives the freedom of choosing the ingredients yourself at your fingertips with a dedicated User Interface.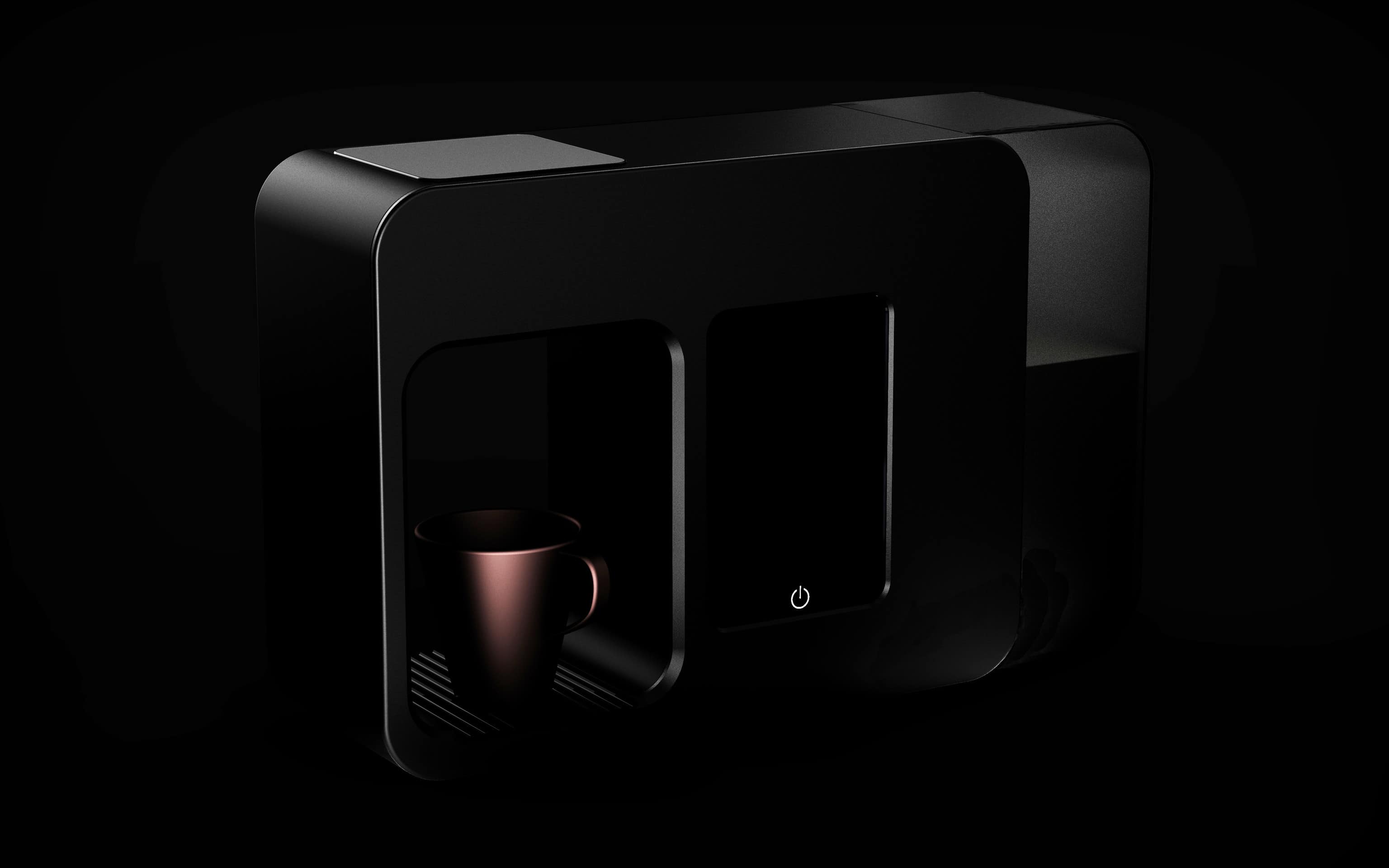 Taking inspiration from the very well known brand "Braun" by Dieter Rams, the form and finish came up taking the inspiration from Braun products which follow the tagline "Less is More".
The product as mean to be kept at office environment, the main task was that it needed to be minimal and not funky but yet be eye catching with it's aesthetics, color and finish.
Solidworks was majorly used for making the CAD 3D model of the product with minute details. Keyshot was used for the rendering to elaborate how the product would actually look in realistic manner. Indesign being a documentation software, was used for the documentation and graphics of the layout. Photoshop used for editing minute details and creating few elements. Lightroom was used for editing the photos of the mockups as well as the final prototype made from mdf with proper finish and texture.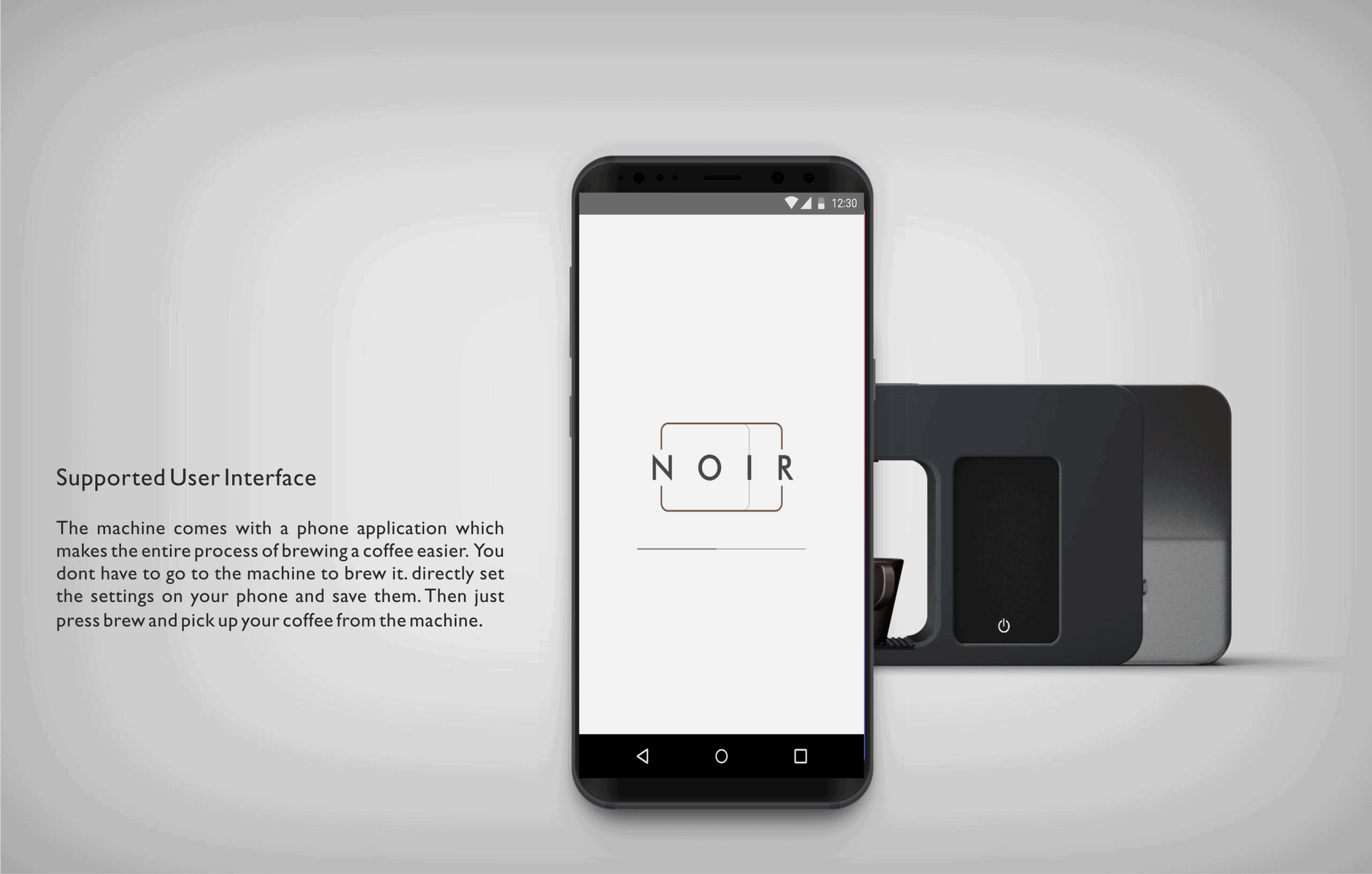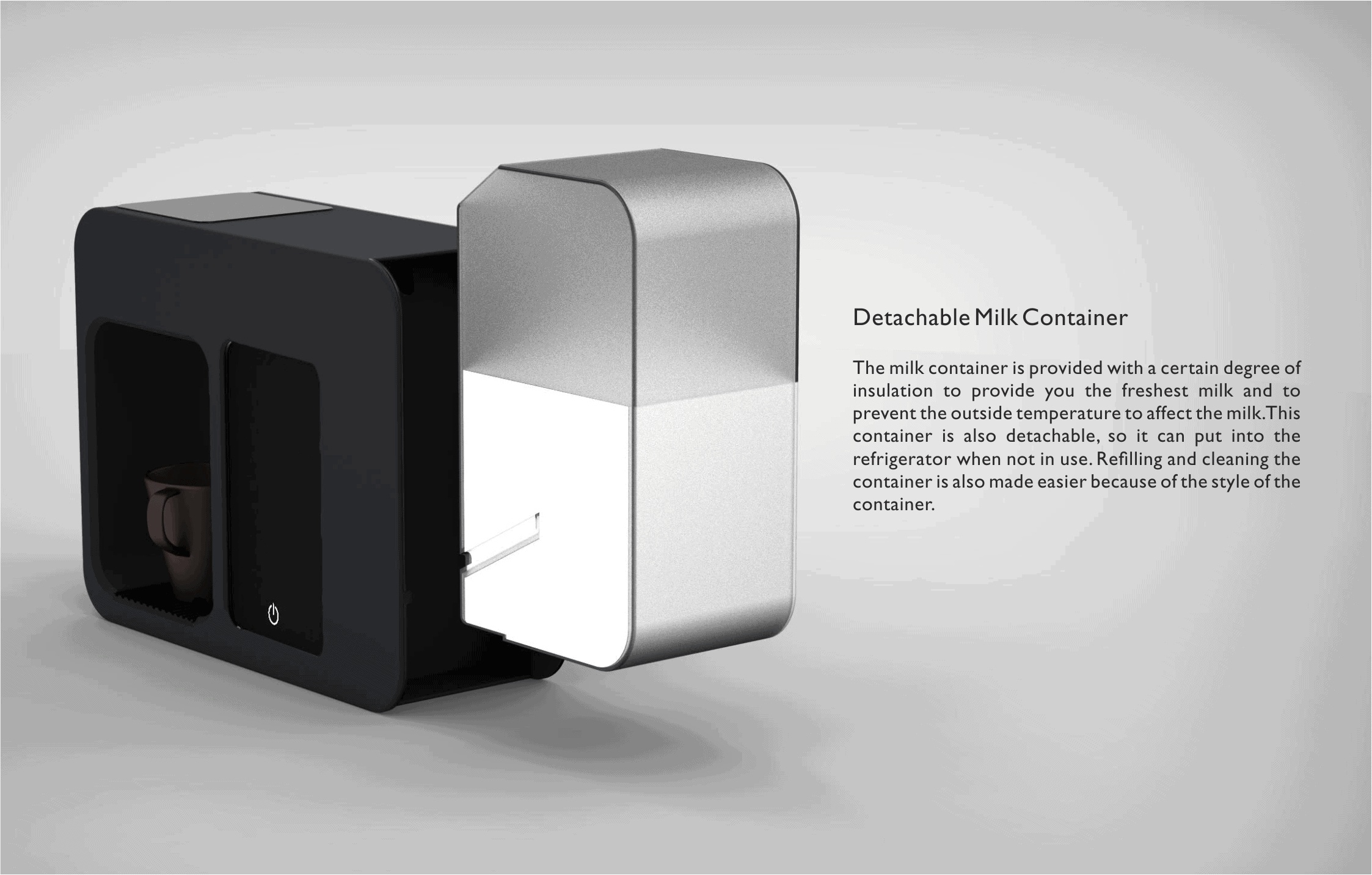 Being a College project, the jury responses were amazing as they loved the overall concept of our Product and also the form being minimal was eyecatching.
Learning part of this project was how to deal with complexity of a pure industrial product and come up with futuristic exciting ideas that benefit the user and brings a change to the existing products to set a new benchmark.