This project was a rebrand for a fictional furniture company created by Felix Kraus.
The NUVO furniture company established in 1989 in Ballito and is
celebrating it´s 25th anniversary. Therefore and considering also
the new way NUVO is trying to make business, namely the online
market, a rebrand is needed.

NUVO only utilizes latest´s equipment for the production of their
steel based furniture. Considering the design of the pieces NUVO is
offering a very unique look and simple style, which is following the
global trend of reduced design.

As the customer focus group is 25-35 years old, successful in their
career and appreciating design furniture, the recently chosen way of
business fits well. This focus group is considered well trained and
used to web and online shopping.

Taking of all of this in consideration, the essence of the rebrand must
be a modern, artificial design which still features all aspects of simplicity.

-Felix Kraus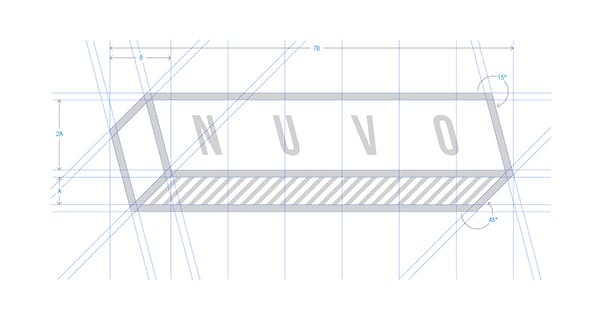 Logo progression
Based on a scamp as simple as it gets – the company name
with a box around it, that symbolizes the very basic of NUVO´s
furniture style.

Adding a third dimension creates (fictional) space which perfectly
adds up to the point that NUVO is also always trying to create
new space for their customers.

Going even further with this point, is to generate a fluid design
which can be arranged in a given grid – simmilar to the arragement
of furniture in a room which varies also from time to time.

-Felix Kraus
NUVO is all about creating spaces and that is
also the main design technique used.
Creating large negative white areas, that arouse
tension and highlight indirectly the rest of the design.

-Felix Kraus



To create a cohirent look and feel the website and the
other online features are designed simmiliar to the
logotype and the other stationary items.

The website features a clean simple layout based on
a fixed grid in which the objects can be placed with
nearly endless possibilities.

The colour combination and the large white spaces create a
positive tension which will fix the readers eyes on the content.

-Felix Kraus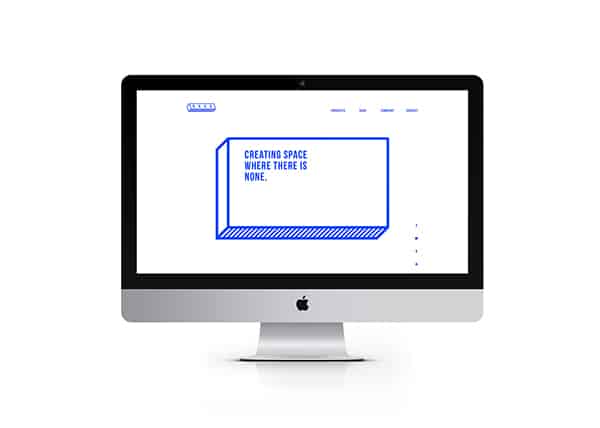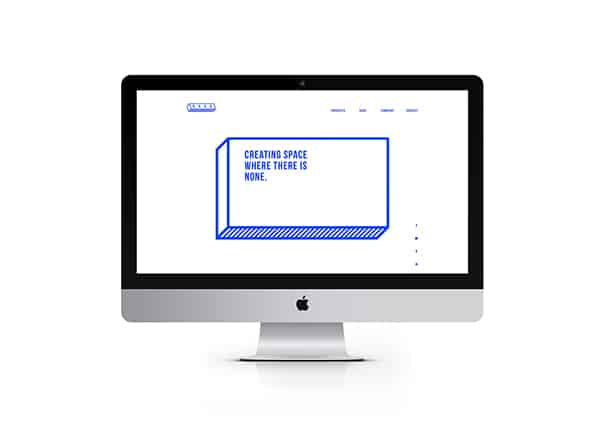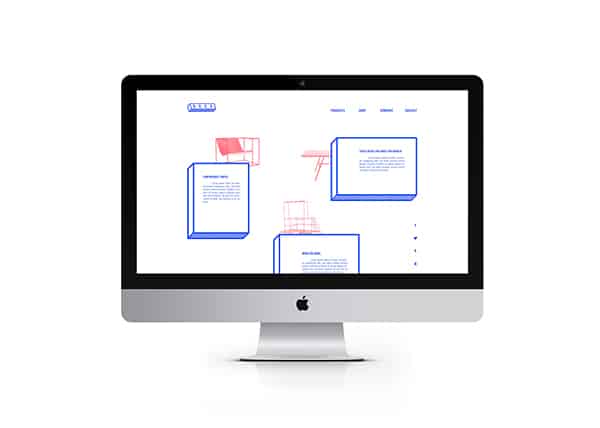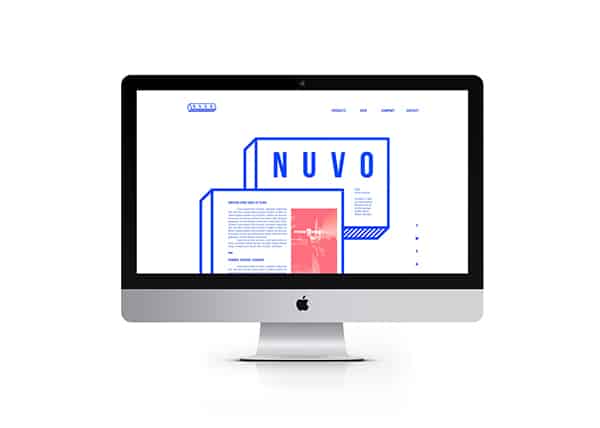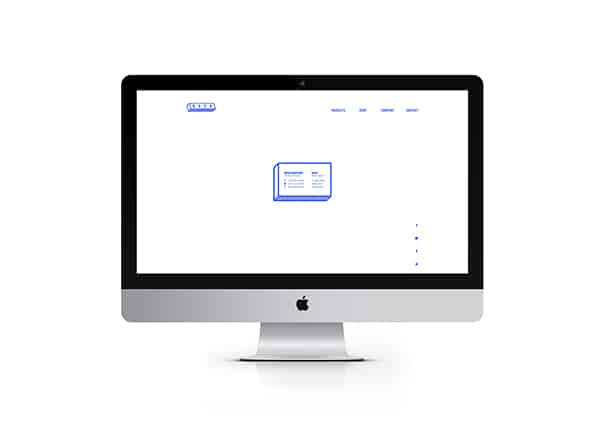 Creating space and finding space where you wont
have guessed is the credo of NUVO. Therefore the
promotional item is a small simple box which is packed
with a comprimised backpack to create even more
usable space for you.

-Felix Kraus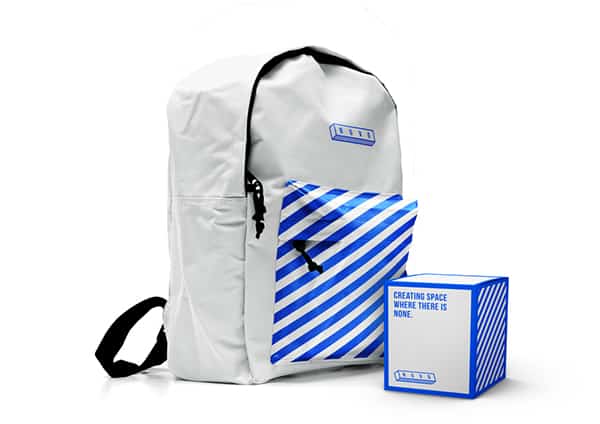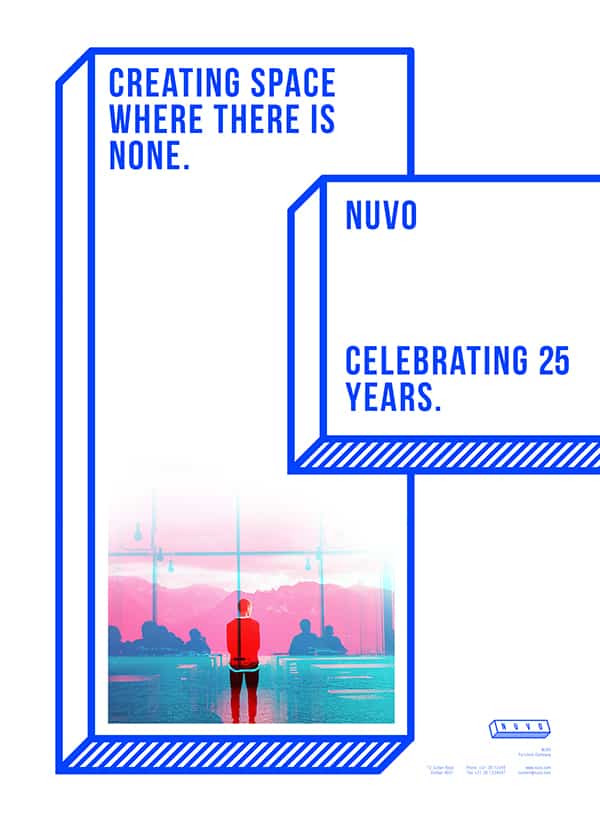 about the designer
Felix Kraus is a media design student from Hilpoltstein, Germany.
You can find out more about him in his website or Behance profile.