Khaled Khatib's projects is a modern luxurious penthouses that matches New York style. A living space for the modern family working all the day moving around the city, then when they come back at night, want a calm place – a place to relax and release the stress while still, at the same time, a place that keeps remind them that they are hardworking and the deserve what they got.
I wanted to design a space that is really appreciated, you feel welcomed, especially when you live in a busy city like New York. About the style I tried to come up with something new which combines the modern style and the gothic. Main materials that I are concrete, marble, and wood. When you are surrounded by huge buildings and clutter, you need a simple materials to feel comfortable and relaxed.

– Khaled Khatib
I used 3ds max and Photoshop to let my vision to be visible.
First of all this project is personal work. I started this project by finding the best style that could match NY style but also something new, so I started gathering some unique materials, then I started to collect furniture items and I started modeling and rendering. The whole process took me two and a half days.

– Khaled Khatib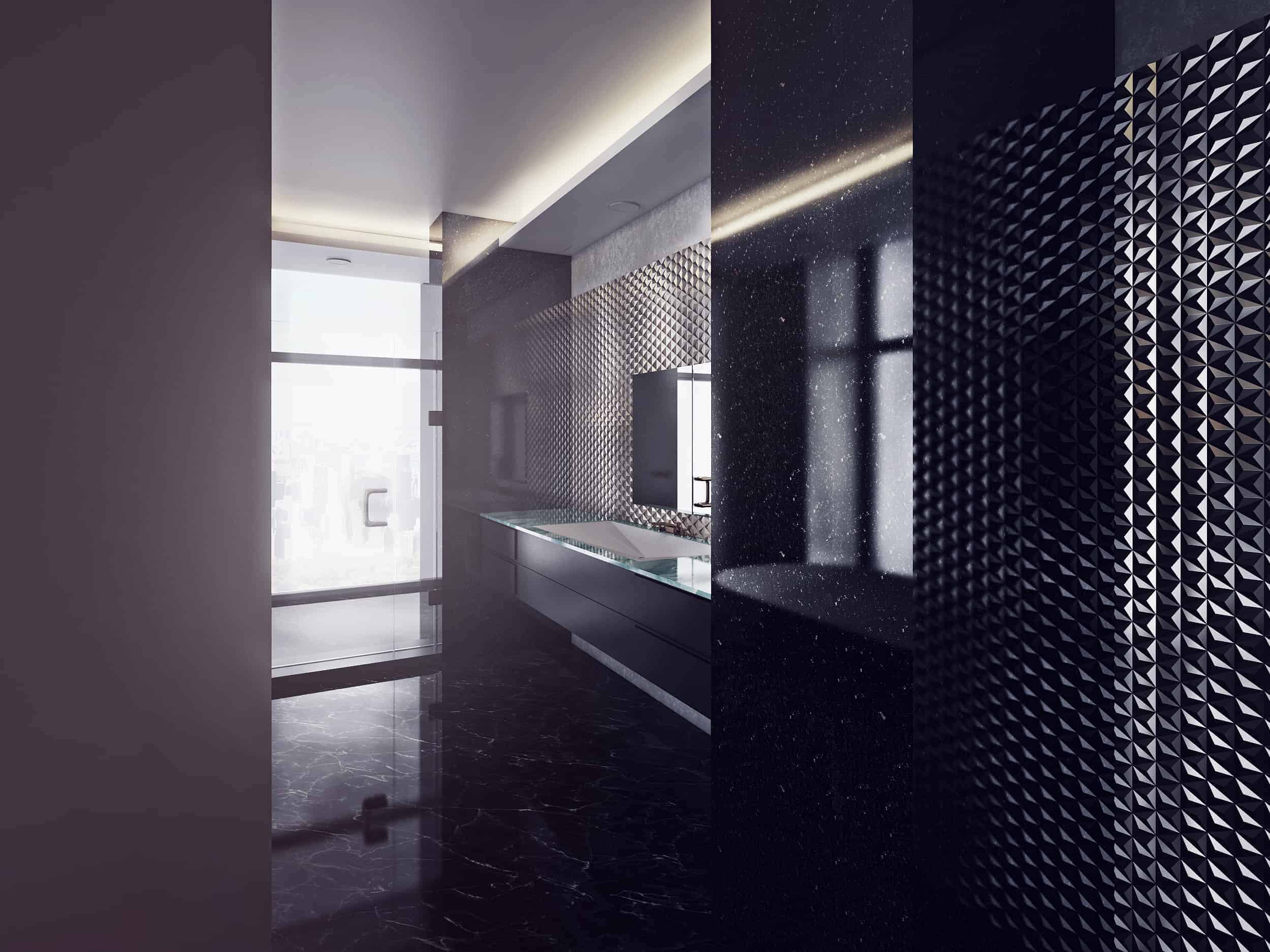 They felt it! the actually felt the quality of the design, the luxurious living, "the bathroom is spa!" My sister said. Technically, I learned because I was trying a new method of rendering. Also, I have learned that when you start a new project whatever it was, you have to love it even though you haven't started yet, you have to see it before it's done to get what you really want.

– Khaled Khatib
About Khaled Khatib
Khaled Khatib from Syria is a 23-year-old, structural engineer and a highly passionate guy about architecture and interior design. He's been doing some designs since he was a student.