Ø | Personal Self-balancing Electric Vehicle
Ø is the result of a multidisciplinary investigation back in 2013 concerning topics of mechatronics, the state of art for personal vehicles within cities and technologies that are involved with it; as well as the development of new materials and production technologies.
The result was a concept of a prospective electric vehicle for personal use, which in an urban context, would reduce energy and socio-environmental usage costs proper of internal combustion vehicles, in particular: the automobile.
Unlike its main competitor Segway, one of the advantages of this vehicle, is that it includes a seat and stirrups that allow users to have a vision-height similar to what they reach while standing. Another benefit is that it has a loading area inherent to the vehicle body.
As a successful project it was chosen by our University in Mexico (UNAM) to be property right protected and patented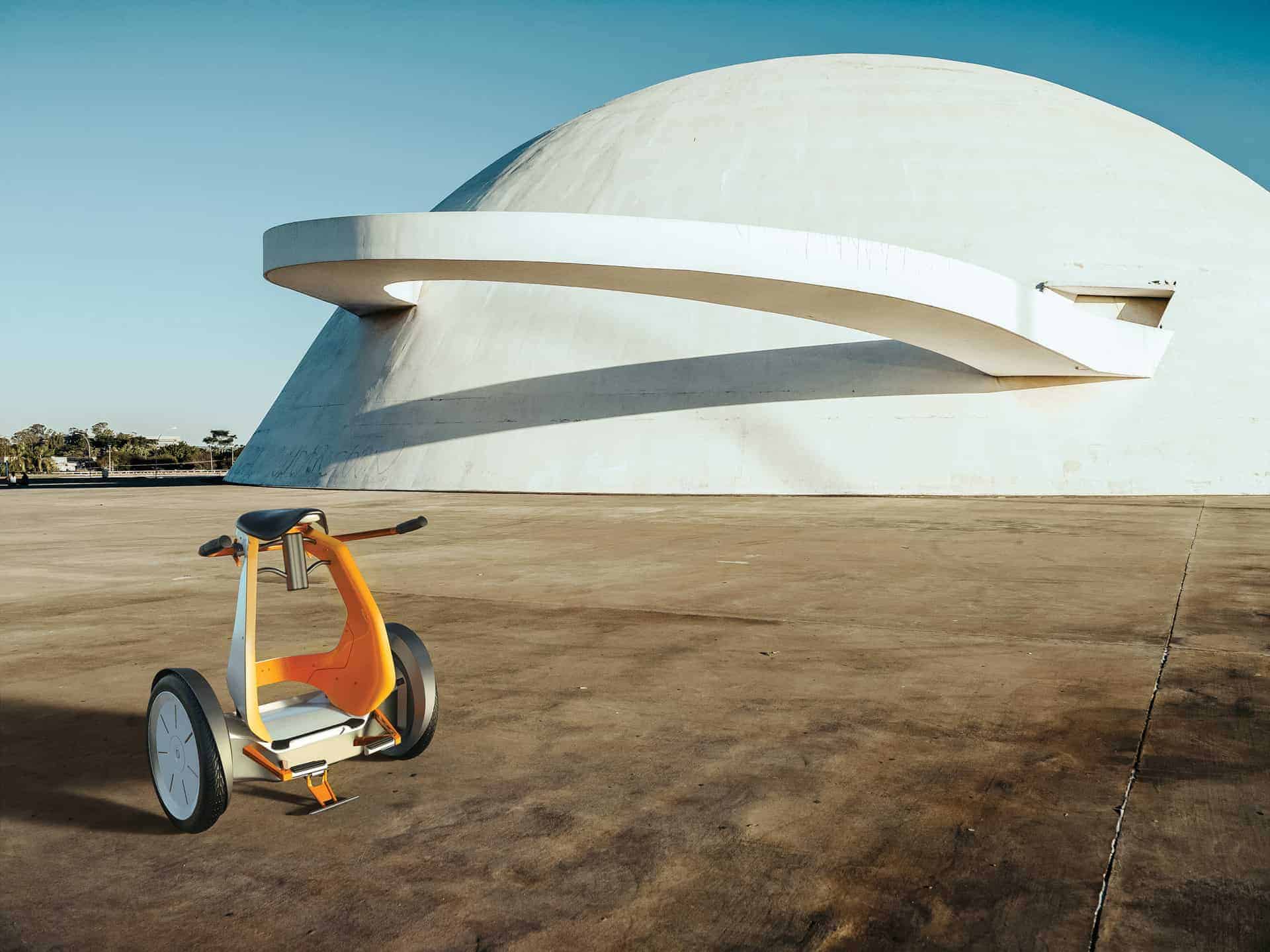 I accepted contributing to the project before knowing what it was going to be. Two Mechatronic Engineers concerned about the state of the mobility worldwide decided to make their own personal self-balancing vehicle, they've been working on the software development for a while before me and another two engineers joined.
During the meeting after they told me about the main problems ergonomic was the core of all them. I remember thinking that I'd met Peter Opsvik ergonomic studies and furniture designs weeks before and from him is where I took the ideas for the design.
I've always liked to take nature references for my concepts, this project was based on some deer antlers.
After defining ergonomics we had to think about the easiest way to produce it, so we constructed a prototype made of wood and other one of steel.
We had also to know what was the driving sensation on a Segway so we payed for a tour in our city.
Lots of sketching, but software was Rhinoceros + T-splines, Keyshot, 3dsMax, Vray and Photoshop.
People have always said they love the vehicle and we as a team hope one day we could produce it and sell it worldwide.
I remember that Honda announced their launch of their Uni-cub soon after I was making the final design, that made me feel that I was in a good way.
I wanna say a big thanks to Maground erstwhile CEO Roberto Hegeler who was happy to contribute to the project renderings.
If you would like to reach the team please feel free to write to [email protected]
Team members
Alfredo Mariscal
Ricardo Vásquez
Hugo Vargas
Ingrid Irani Ibarra
Alfonso González
Also you can visit here to know more of my work as a designer
https://www.behance.net/oorlyg