Odiist Air Purifier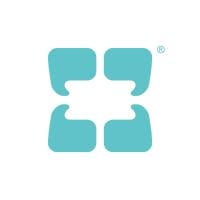 This product was designed for automobile as a car accessories. The air purifier is designed to be installed on vehicles. The look and feel of this air purifier creates the impression of clear breeze and nature. We design the appearance and mechanics of this product and provided our client with a functional model that is feasible for manufacturing.
The product was designed for a client developing appliances for automobiles. According to their needs, we designed a detachable air purifier for cars. We came up with several looks to create the atmosphere of fresh and natural. The air inlets and outlets are where we placed our creativity. Symbol and imagery were created by lines, curves and shapes that mimic the flow of wind and waving leaves.
We spend some time on the appearance in this project. The machine and artificial quality of automobile were conflicted to the feeling of clean and green. Therefore, we tried more strategies than we usually do. After the final design was decided, we 3D printed a prototype and conducted some experiences on the function and efficacy of filters. The result of the air purifier was satisfying.
The client was impressed by the design and function. Though we were not able to know how the market reacts so far, we hoped that this design can improve the air quality for drivers and passengers who spend long hours in cars.