OFFICE 101 - WORK IN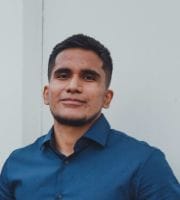 Coexistence at work and home are the most dominant types of space as a concept of service. The proliferation of the economy and lifestyle changes are illuminating the hidden potentials of physical spaces and changing the way architecture is used. This phenomenon is embodied in the project, resilient spaces for multifaceted uses.
A plan was made for the first floor, blending in with the construction and implemented in an industrial-style design.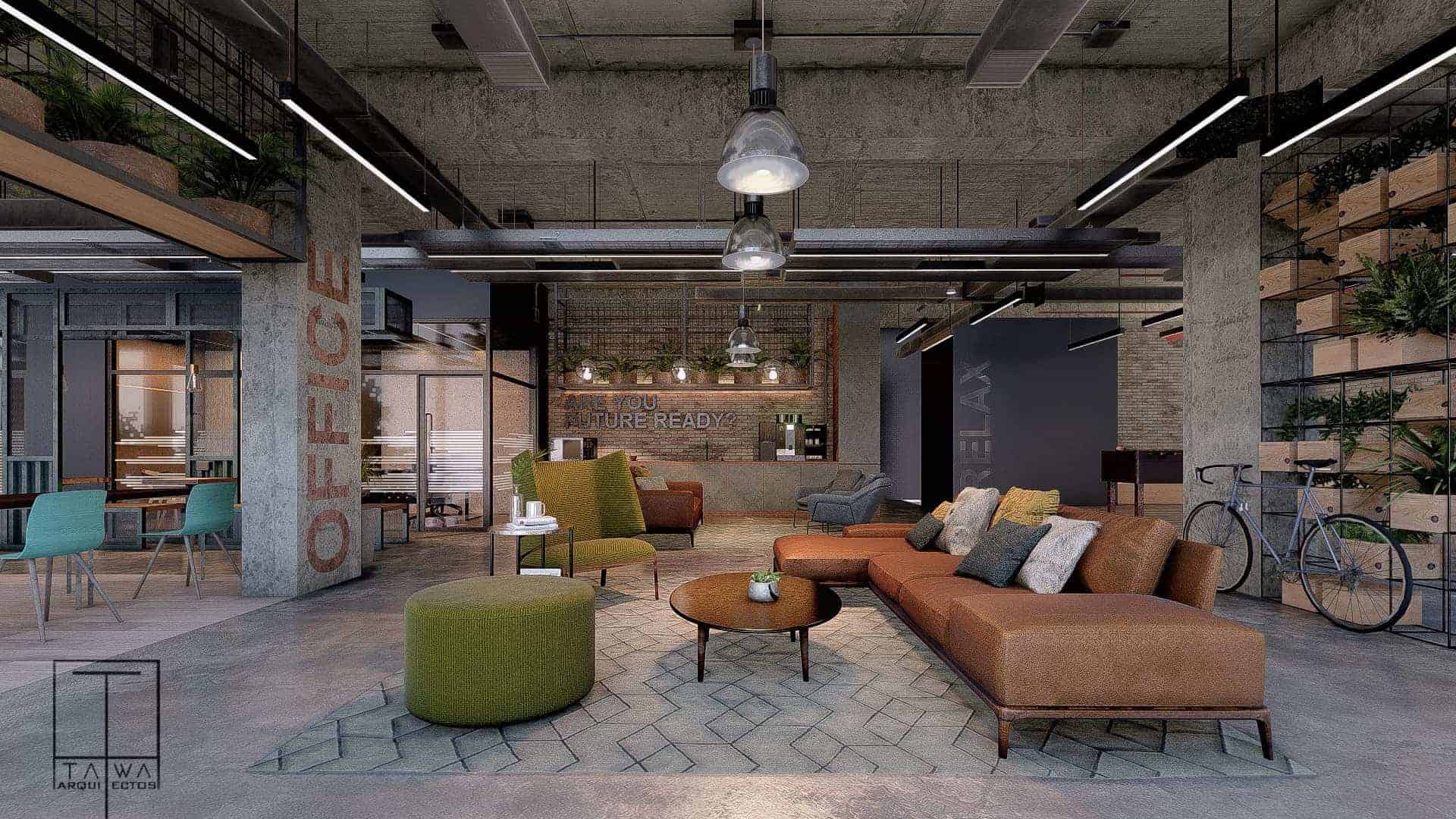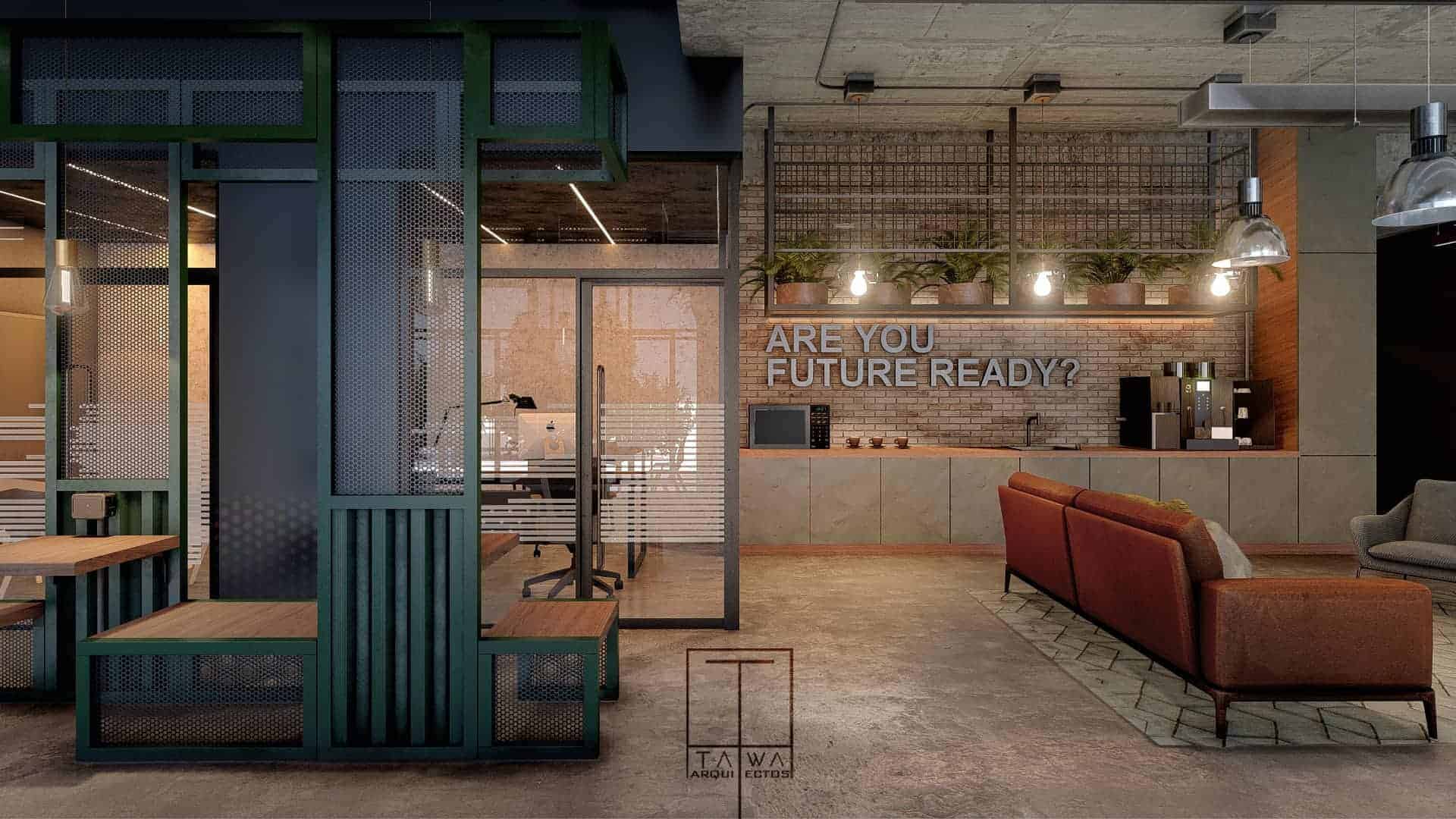 We interpret coworking as a factory of ideas and relationships between users; therefore, the industrial style allowed to reflect this idea. However, we wanted to express different sensations in specific spaces, so we used colors and furniture with an art-deco trend.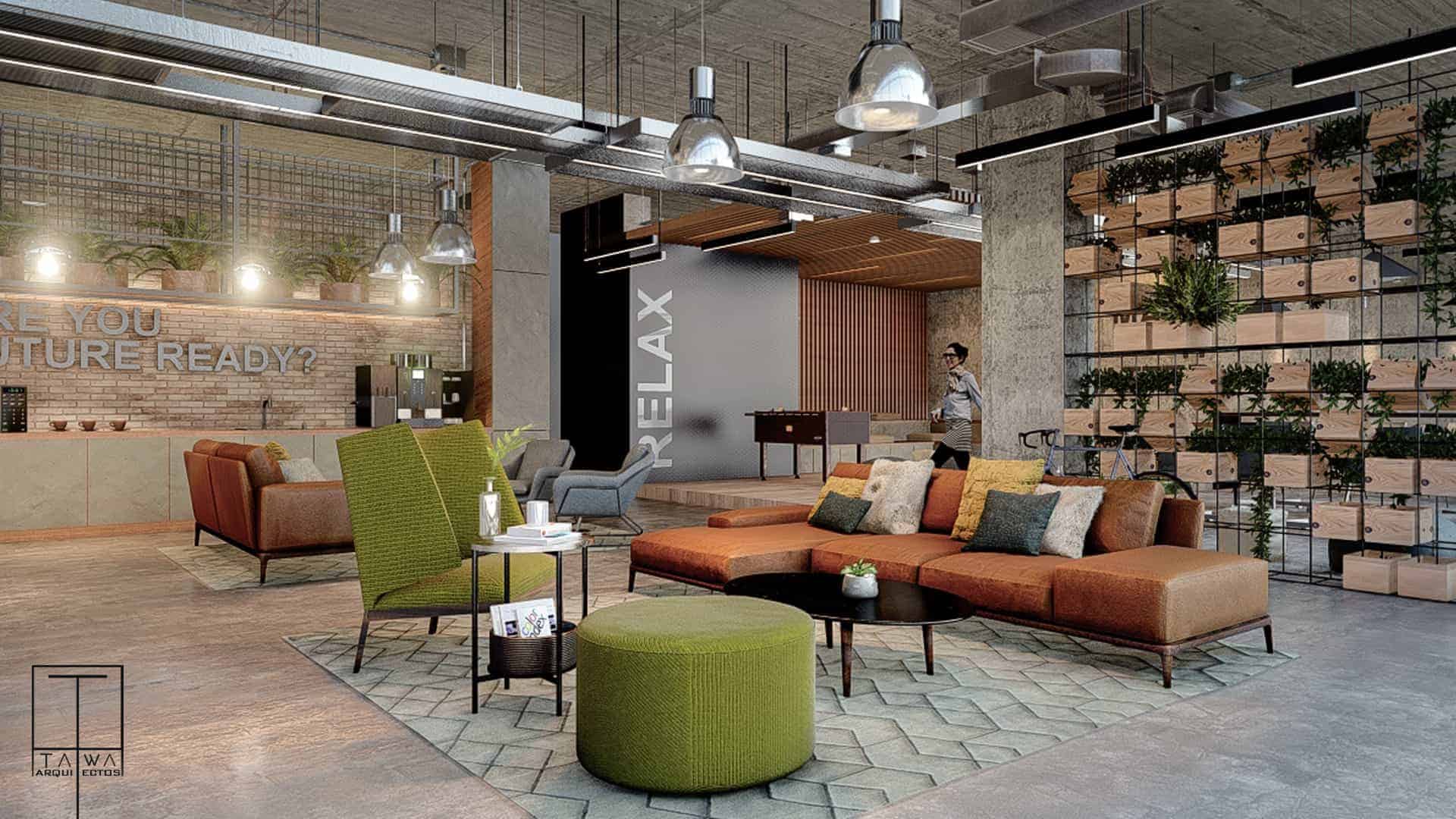 Sketches were generated to define the zoning of the space. Then a 3D was made in Revit to get an idea of ​​the volume and space of the decorative elements, in this way we could define what materials could be used in each environment. Finally, in Lumion, material combination tests were carried out to define our project.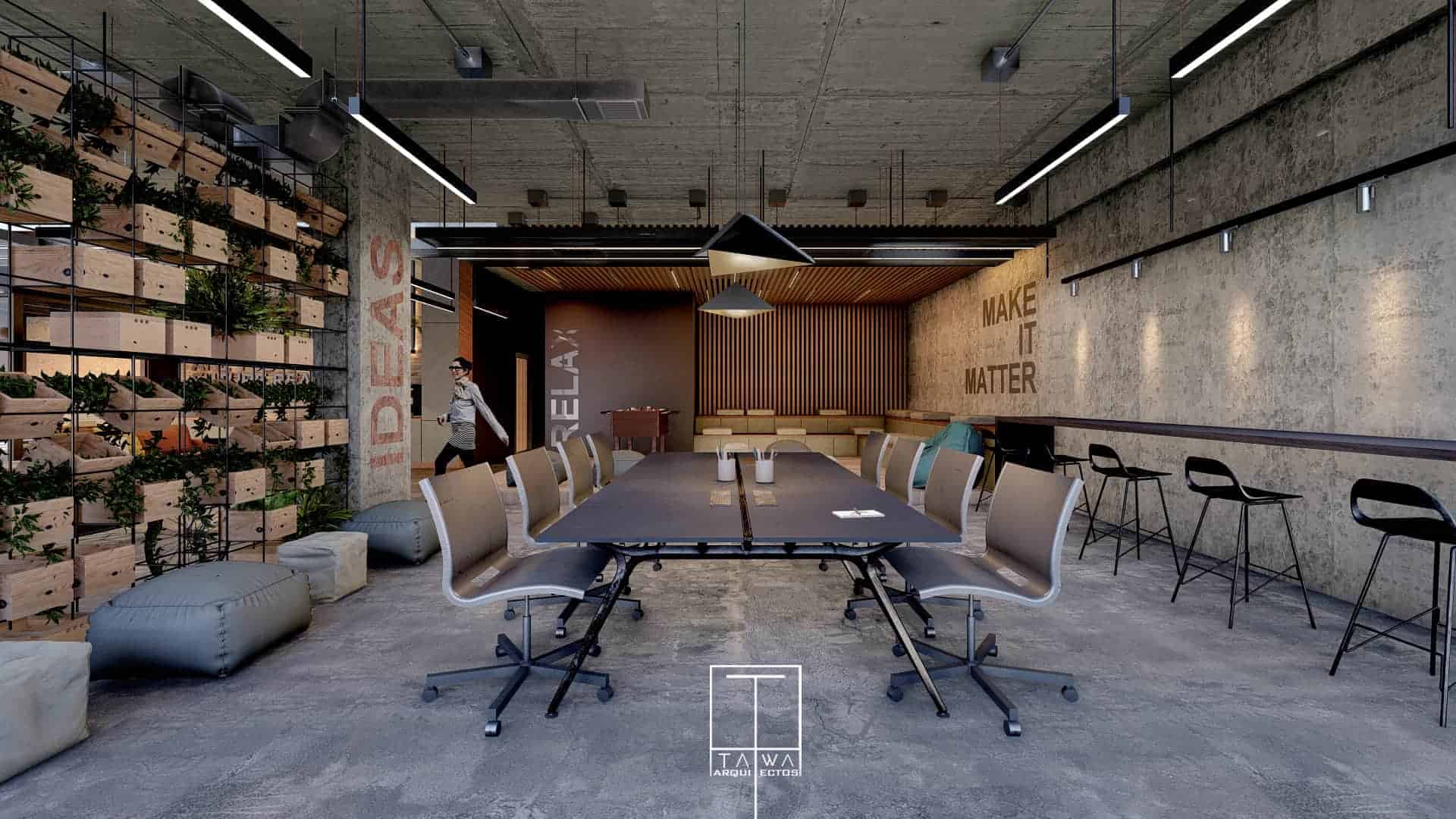 It's one of the most viewed and accepted projects by people on our Instagram page. We always learn in all our projects, we believe that material and color will always be a fundamental element in design and we are surprised at the infinite options that can be achieved if you make the right combination.
It's gratifying to be able to show our work and that it can serve as inspiration for your projects. You can visit our Instagram page, find us as TAWA ARQUITECTOS, where we will post videos of our design processes and images of some of the projects that we have carried out.