One Kitchen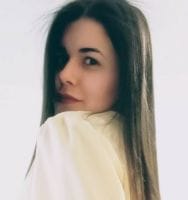 The project is a one-story kitchen in Madrid. It preserves a service area and a served area. The first, is materialized with dark wood, a stone of similar tones and the necessary artifacts for the functionality of the kitchen.
The second area is materialized with lighter wood, a large designer table with small armchairs with white corduroy.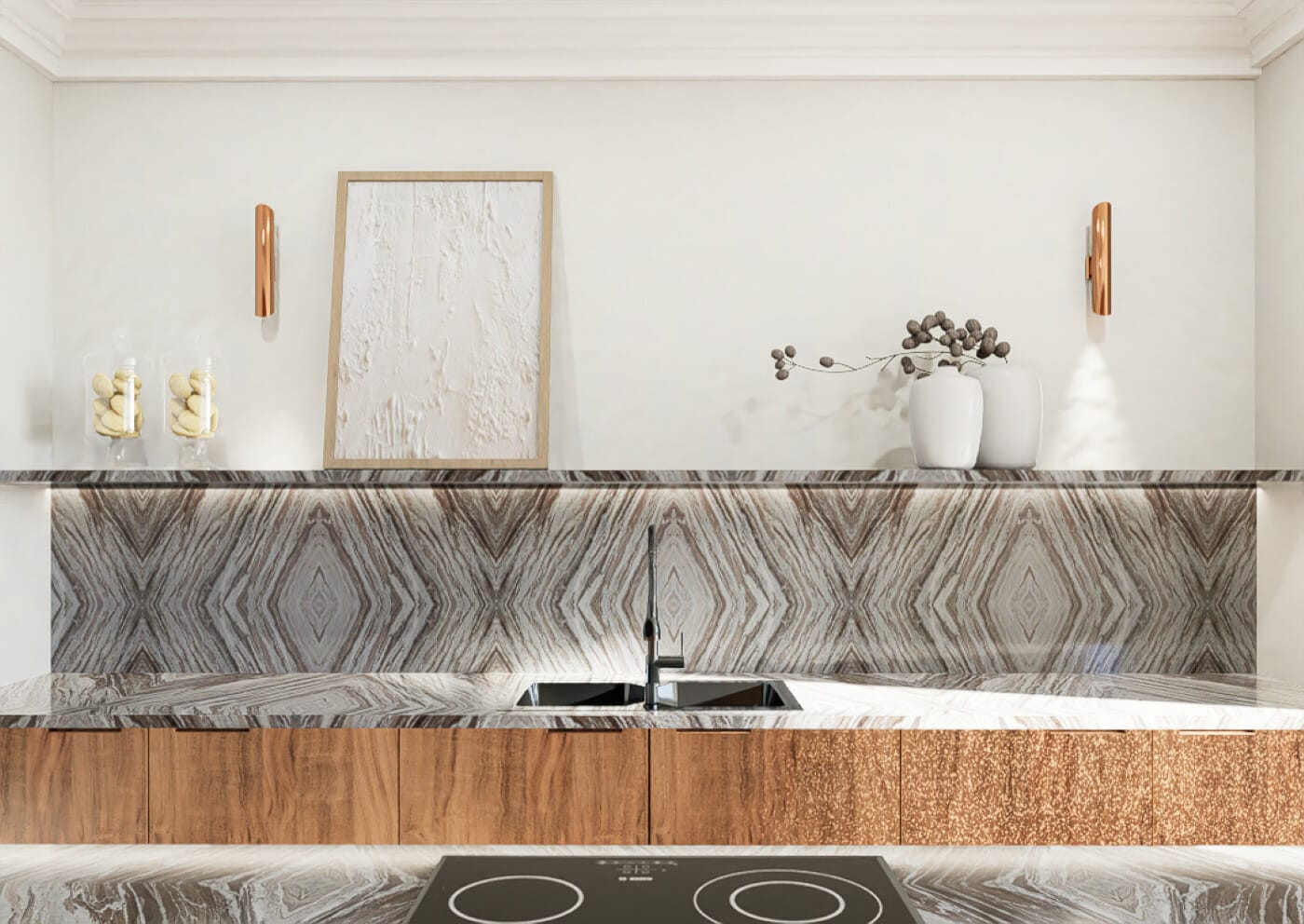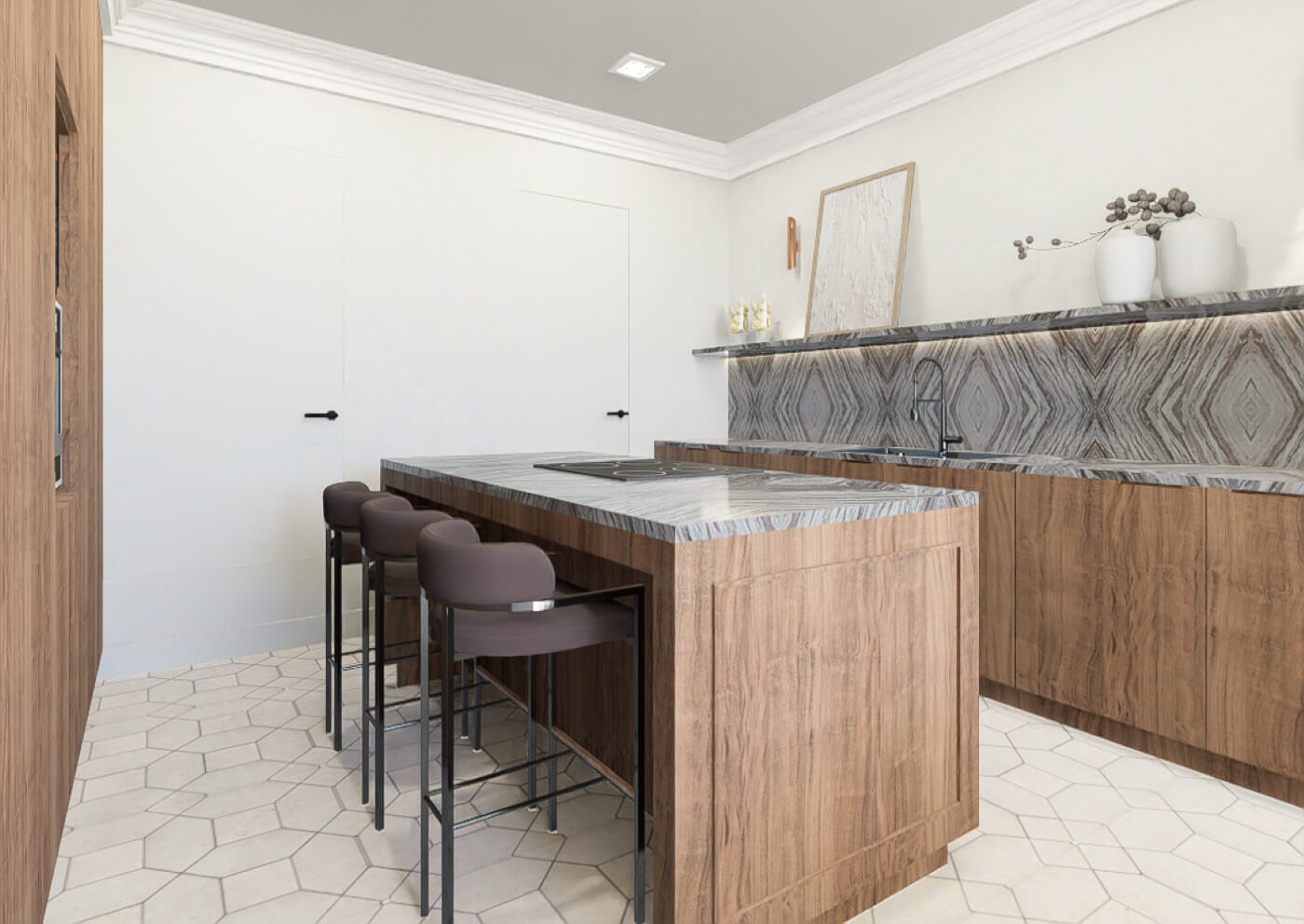 I was inspired by the oak wood furniture, using tonalities and decorative elements with fine curves and fine style.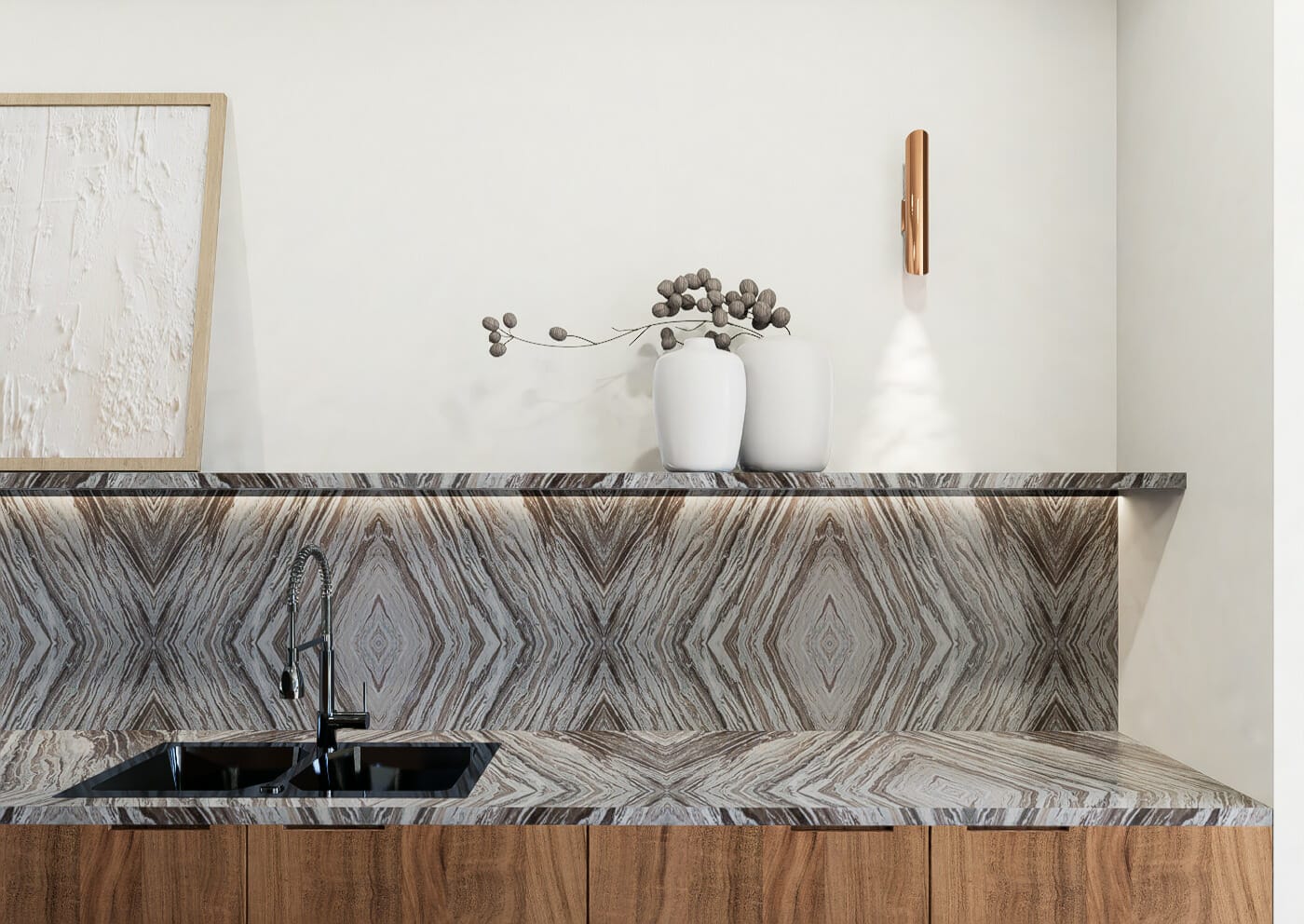 I used AutoCAD first, then Sketchup and lastly the 5d rendering engine.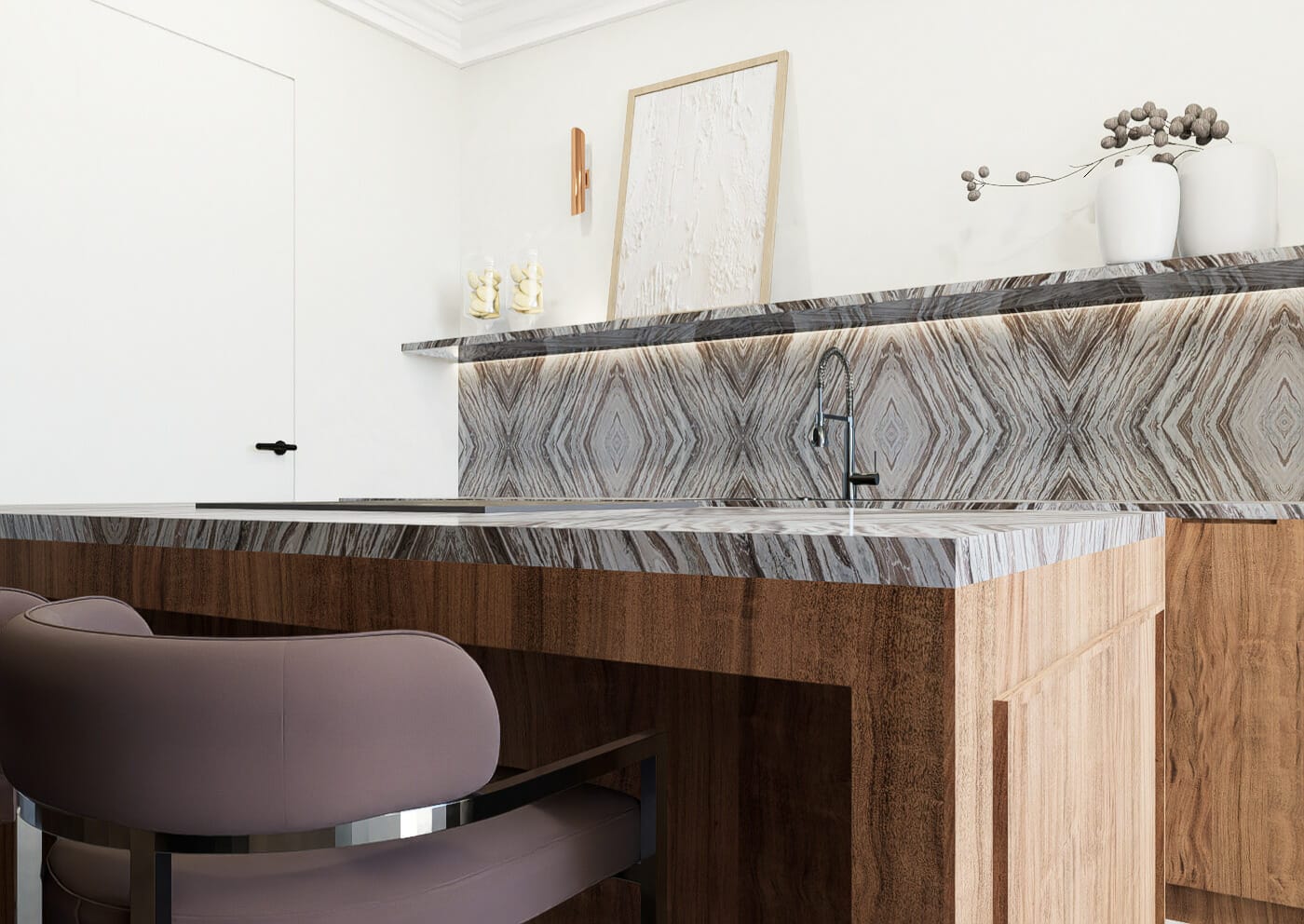 The original design was shown as it can be seen. The service area was my greatest responsibility in the choice of equipment. I thought of equipment that would give that status and hierarchy to the place.