Oo Soap Dispenser
The Oo soap dispenser was designed with the tangent circle, mechanically producing the liquid by hand pressing the button on the front. The transparent casing can be easily distinguished the status of inner liquids. Besides, the sucker of the back case provides user to install to the dispenser very stable without drilling the wall.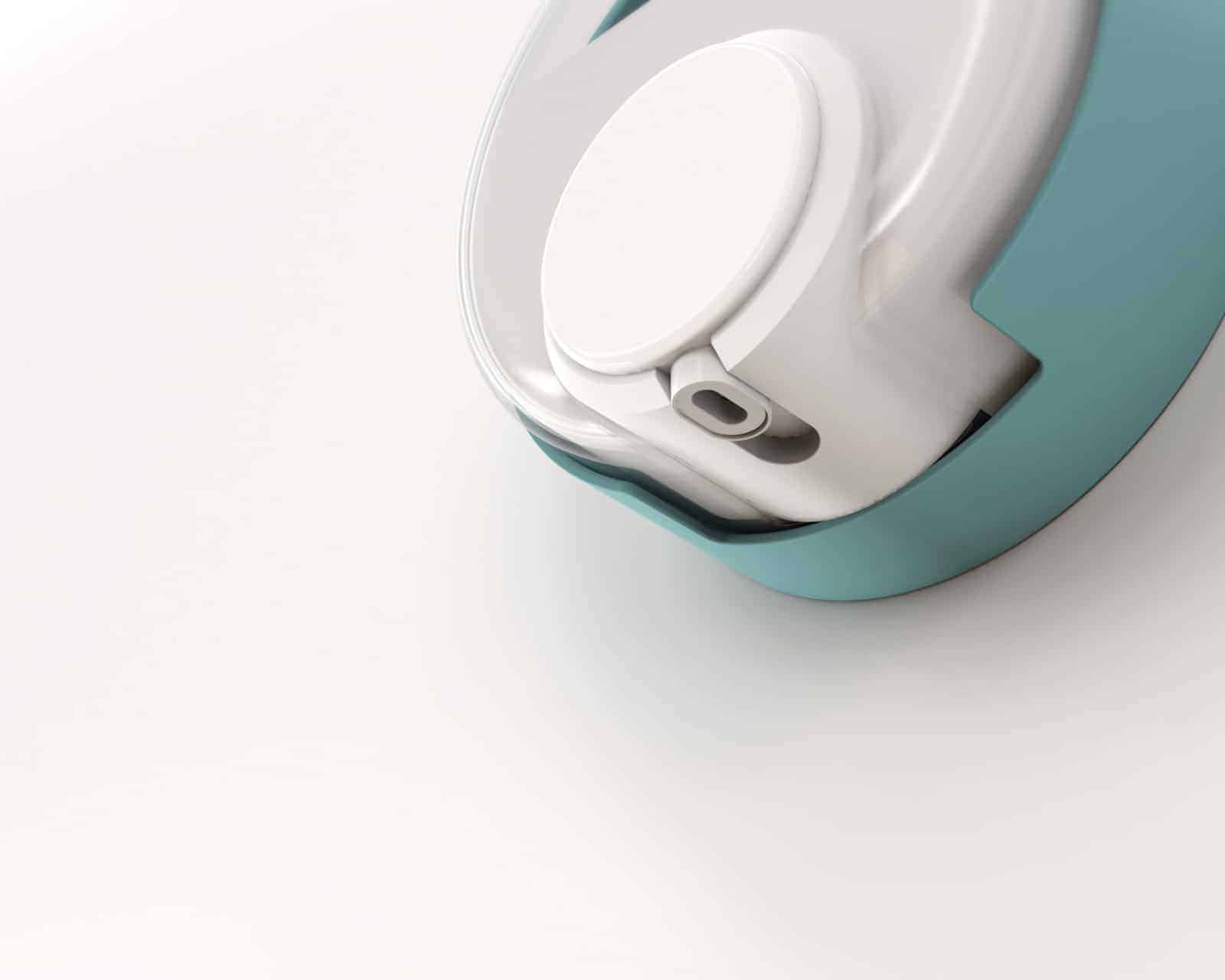 There is a problem that the soap cannot be used up completely for most of soap dispensers. With the tangent circle design for soap liquidity, it effectively forced the remnant soap out from the bottom of dispenser.The transparent outer casing is made out of ABS, it can be easily taken off for re-filling soap.There is a sucker attached to back case, suitable for attaching on the smooth surface.
I researched the various products with different shape and created the project by sketching in the beginning. I built CAD 3D model with SolidWorks, rendering with software Keyshot 7. I also used Adobe Photoshop for doing some of graphic design in the end of period.
I tried to make this project with a new model and new concepts in order to solve the problem for users. With a reasonable operation as well as think outside of the box, the users can deeply understand how the differences from the idea. Lastly, I would update my new project irregularly, and also highly appreciate if you have any advices for my project!