Packaging Design: 1886 Gold Tequila Gift for McCANN1886
A range of designs for a corporate gift, for an advertising agency (now called McCANN1886). They requested a bottle design for tequila, which they sent to select individuals as a holiday gift. I designed the label and seal around a glass bottle that was sourced and spray-painted gold. The labels were to be printed on matte label paper (used for wine and hard liquor bottles).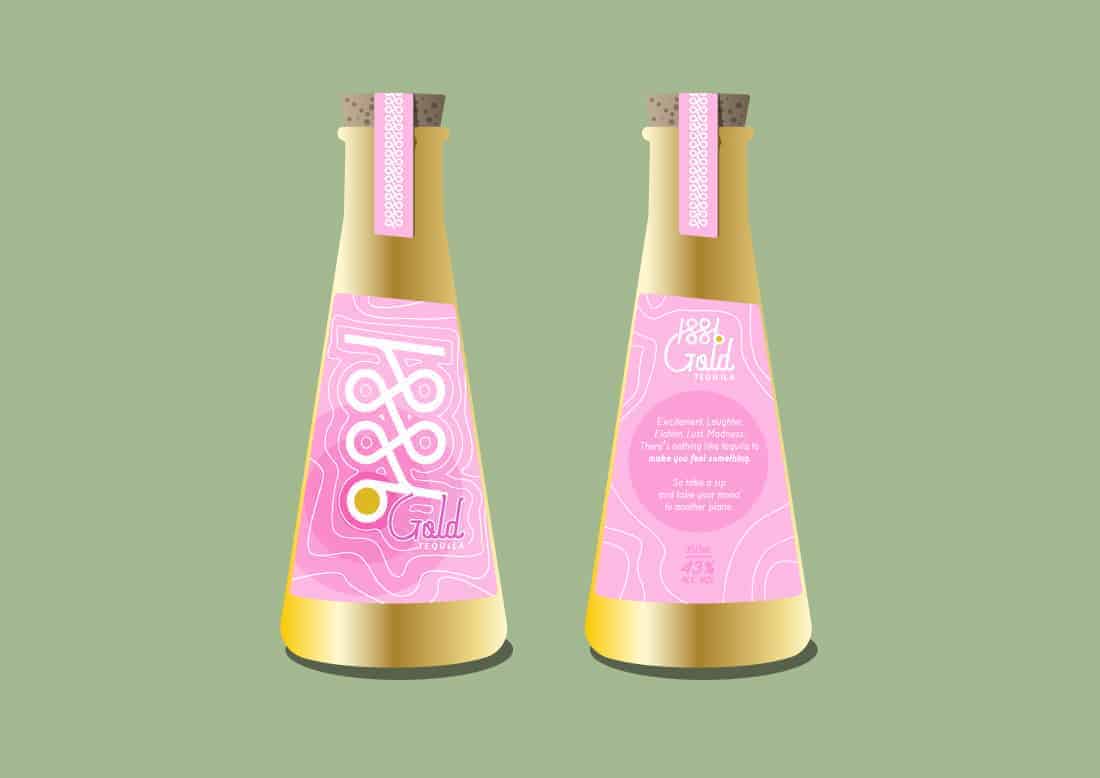 This range consists of four designs. Two of the designs incorporate the map of Johannesburg in 1886 — linking the "Gold" tequila with the center of the "city of gold" (Johannesburg) and using the map from 1886 to link with the agency name. All these links create a strong story behind the aesthetic and overall look of these two designs. The center of Johannesburg is positioned on the gold dot of the 1886 logo on the front of the two bottles. The remaining two designs are inspired by the agency's pay-off line at the time (2018): "The Emotion Engineers". With emotion being at the epicentre of their brand, these remaining two designs are more psychedelic (including the colour choices) and evoke more expressive emotion — more so after the contents are consumed entirely.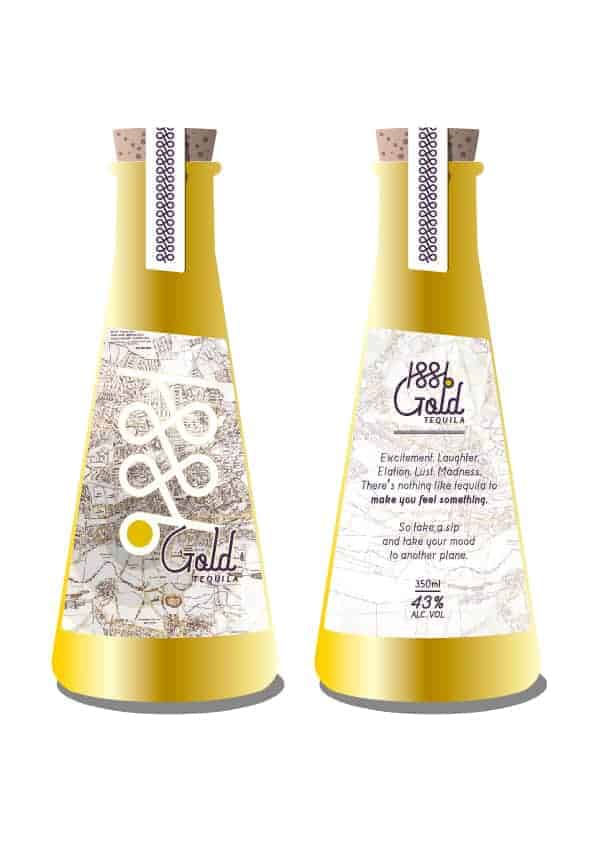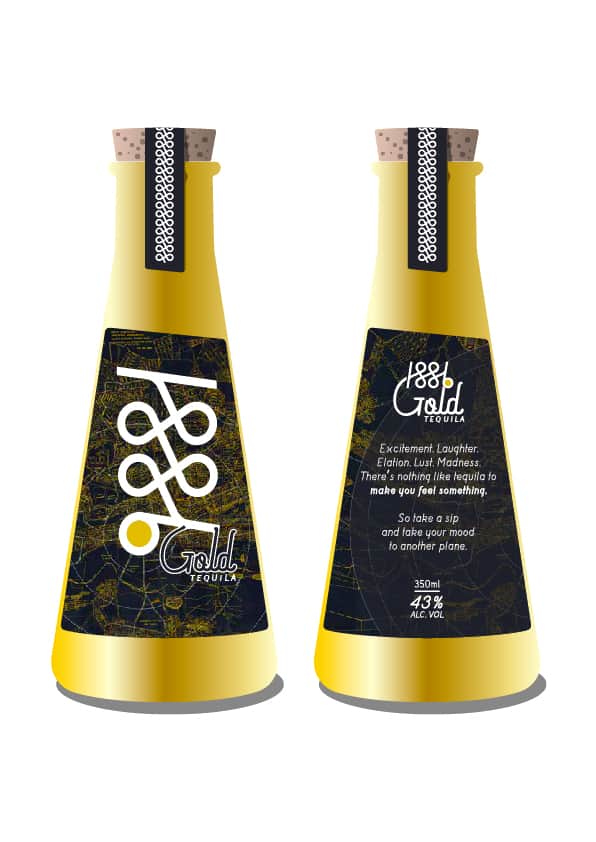 Adobe Illustrator CC was used to create the entire range of designs. The designs started with the bottle shape and gold colour. The bottle shape influenced the shape of the labels and the seals. A diagonal trim was added at the top of the labels and the ends of the seals to add a bit of edge to the overall look. The emblem on the seal is McCANN1886's secondary logo, a stylised "88" (at the time), just repeated as a pattern. Colours were selected that would complement the gold bottle, then the details of the designs were crafted for two weeks until the final looks were approved.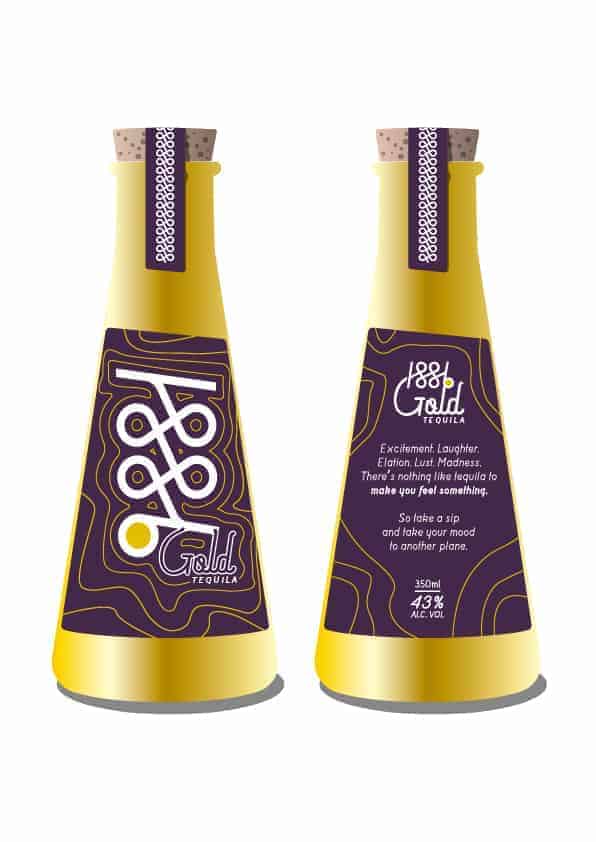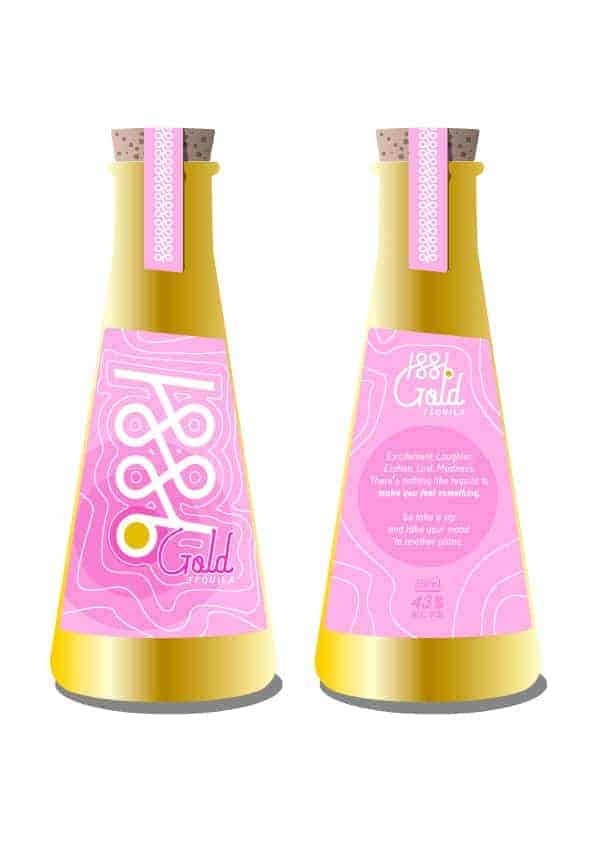 The client was very satisfied with the range of designs when this project was completed! They responded very well to the story behind each design, which created a lot of value as a gift for the select individuals these were sent to. The agency is well-respected in its industry and these gifts proved the agency's reputation and extended their brand values. This project was publicised very recently online, so public feedback is still pending.