PaySpace - Payment system. Design concept
Is a new generation of payments system with a developer-friendly EMV and eCommerce gateway. Earlier, the former start-up company received investments, and after MVP status it was necessary to move on. I was approached to make a visually attractive and easy-to-use website.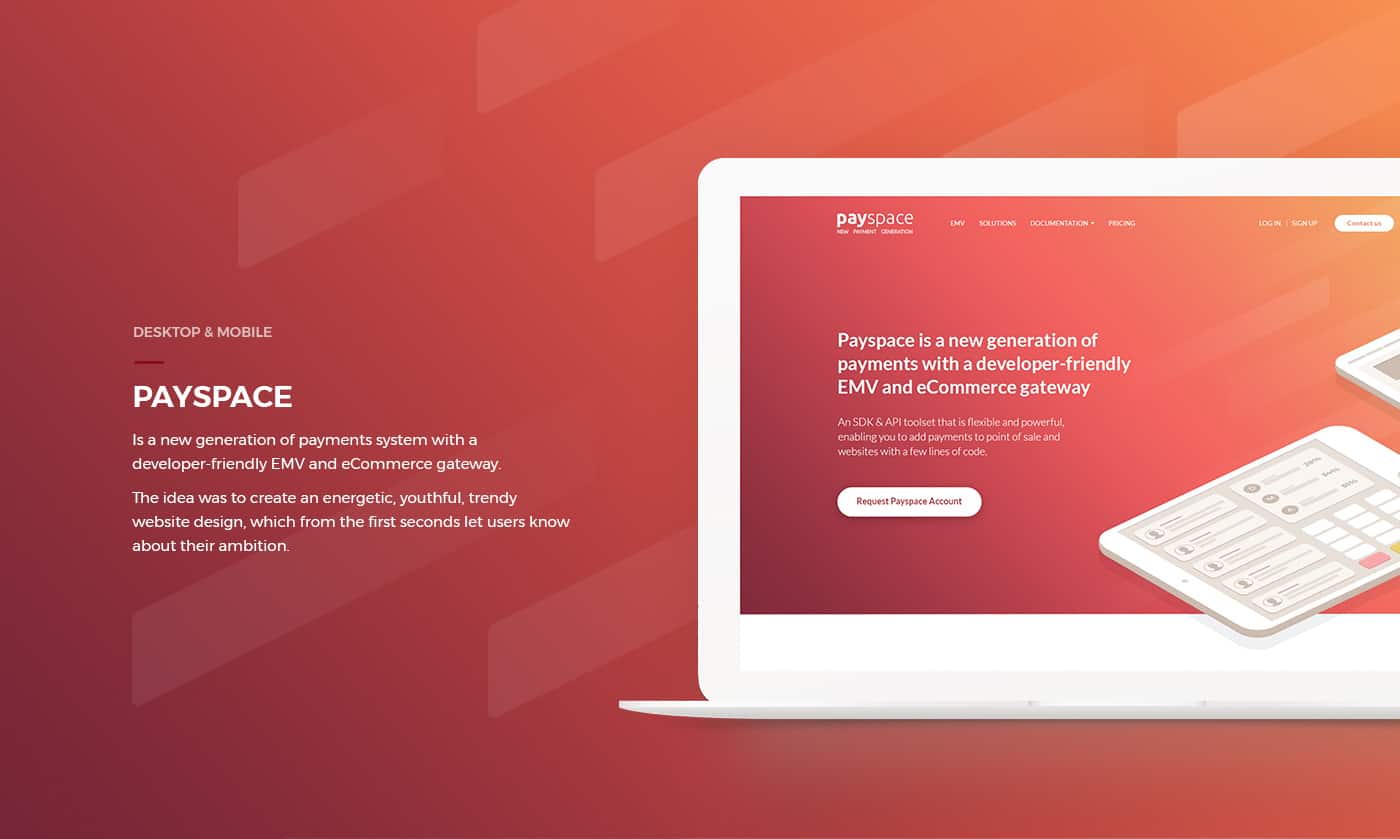 The idea was to create an energetic, youthful, trendy website design, which from the first seconds let users know about their ambition. After analyzing the competitors, I decided to use the flat style and diversify it with isometric illustrations. This was to allocate PaySpace among the competitors, which incidentally happened.
To begin with, I learn the market and identify its audience. We created the wireframes and thought out the functional. When all user-flow and functionality was approved, I started the visual part. The design featured the latest trends, such as non-linear gradients, isometric illustration, animation, bright and bold color and volume in a flat design.
Client asks me to use Photoshop for his project. After all, we use MarvellApp for a prototype.
I publish presentation with PaySpace project on Behance and have many cool and sometimes funny comments. My community responded with delight!
This was the first project that required to realize such a quantity of isometric illustrations. And it affected the final result.
Please, check more on Behance presentation and say your thoughts: https://www.behance.net/gallery/61906773/PaySpace-Payment-system-Design-concept