Here are some Andrea Mendez's pencil drawings she have done lately, inspired by photographs and then modified to her criteria. This is part of her personal work and practice as well, looking for some change in her usual style. The cat girl was also used to submit on a cat fanzine.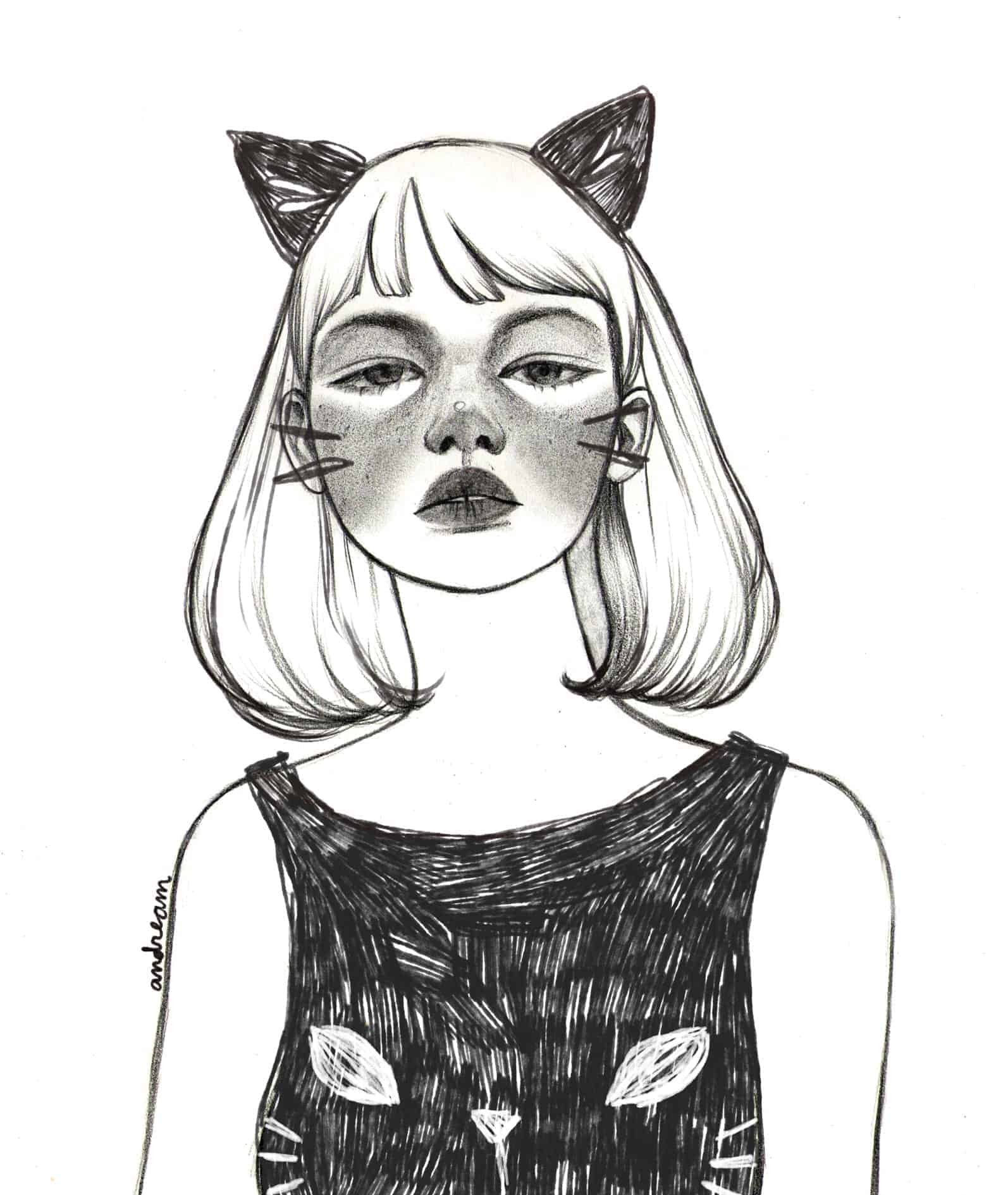 I was looking for some change in my creation style and methods and was inspired by the work of some other artist who draw only with graphite, so I tried to add that material into my own work and these drawings were the result.

– Andrea Mendez
I used a pencil and some normal drawing paper, then I scanned them and edited the contrast between blacks and whites. On one of them I did add some other digital details after, drawing cat ears and the cat shirt.

– Andrea Mendez
I was pretty shocked to see the amount of feedback I got for this work on Behance, it was very big in comparison to my other work and I got some new followers from around the world, which was very exciting. I didn't expect this when I decided to upload my work.

What I learned was that one should experiment with different media and styles, sometimes you will have better results than other times and that is fine.

– Andrea Mendez
About Andrea Mendez
Andrea Mendez is a freelance artist and illustrator based in Venezuela. With a degree in Psychology, everything she learned about the arts has been in a self-taught way. Andrea focus on drawing humans and mostly express emotions through her work, which are part of what inspires here, followed by verbal language and the work of others. Her concept of creation is something that is constantly changing for the best, evolving. Sometimes she work in graphic design, which is not her strength. She have participated in local art events and drawn things for national newspaper magazines such as Todo en Domingo, and always looking forward to anything that has to do with creativity; arts are her passion and motivation.