For the mobile optimised version of copywriter/multi-dsicplinary designer personal website, he focused on creating a user experience built on finding relevant information quickly and easily and then optimising the presentation of this information. Of course, he wanted to maintain the minimalist design concept that he presented in the desktop site. But more than that, he wanted the UI for the mobile site to be incredibly intuitive. His process then focused on extensive and intuitive UX research. Here's what he came up with.

My workflow is fairly standard across digital projects. And as such, generally follows this trend:
-Hitesh Jinabhai
With the use of gestures that are specific to smartphones, the mobile site features sections that are "swipable" as information is accessed by "swiping" and using other gestures that are more native and natural to mobile users. The site was deliberately optimized for mobile as opposed to just being responsive, because after staring into my digital crystal ball, I foresaw that the mobile optimization of sites was the future of mobile web design. As the world moves to mobile, users will increasingly demand a more native experience that is specific to their device and designers will have to factor in gesture control as a means of navigation. The sooner we adopt this, the better our mobiles sites will be, for everyone.
-Hitesh Jinabhai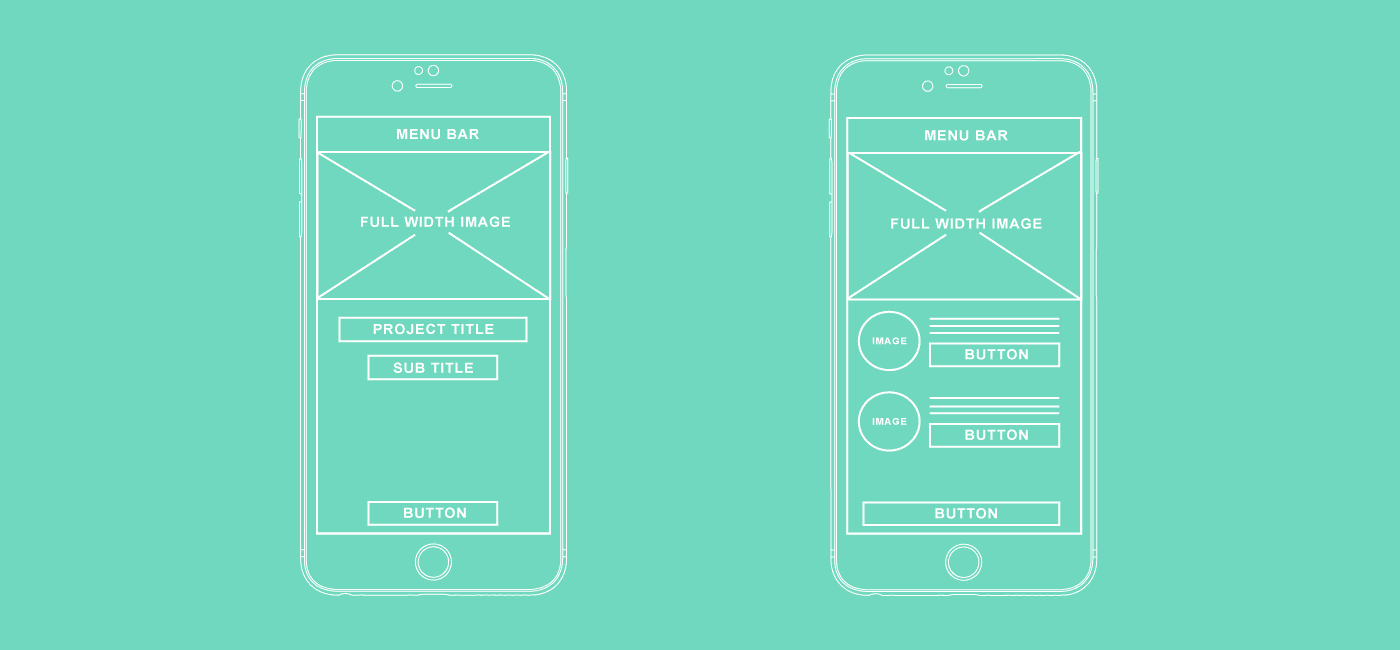 As you can see, this is more of a landing page with menu buttons that anticipate exactly what a mobile visitor would want to do. These are clearly labelled and marked for simplicity and ease of navigation. I deliberately left out the content from the desktop Home page, as mobile visitors are far more specific in their intentions when visiting the site. They want to achieve a clear and concise goal when visiting the site on mobile.
-Hitesh Jinabhai
For example, they would want to contact me, so there's immediately a menu button for that. Or they would want to view my Portfolio. All the most common goals are catered for, with the menu buttons. At the very top of the page, you'll see an image with my name and title in a fade in and out effect. The page layout is also very minimalist and has the creative consistency that flows from the desktop concept.
-Hitesh Jinabhai
I can't really say that my design is better than anyone else's. Nor do I think that I'm a better designer than others. I felt that I did the best that I could. I don't really like to compare, I think it's unfair, because the creative field is so subjective. There are no winners and losers etc.
-Hitesh Jinabhai
I have a simple design philosophy – Communicate. Don't decorate. I'm a huge admirer of Jony Ive from Apple, and a big fan of the greats like Stefan Sagmeister. I also love the work South African agencies like Quirk are doing!
-Hitesh Jinabhai
About Hitesh Jinabhai
Hitesh Jinabhai is a Wordsmith. Pixel perfectionist. Digital marketing mad man. He spend his days (and most of his nights) authoring astonishingly annoying alliterations, obsessing over fonts and cruising the net to ignite his imagination. Over the years, he's gotten pretty good at it. But don't take his word for it – see for yourself. See more of his works on Behance, Creative Culture Agency, Facebook Page, Youtube or his website.