PHOS | Home Cinema Projector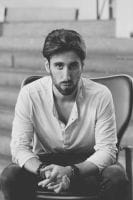 PHOS is a projection system, designed by Jacopo Mauro, which aims to change your living into a flexible and immersive home theatre experience.
Watching movies with a projector is an immersive experience, with a unique atmosphere, but the traditional product has limitations due to positioning, dimension, connectivity and projection angle.
The system is composed of a Smart Base: a powerful speaker and a flexible hub where connect all the devices.
Supported by a wireless technology, the Smart Base has the ability to transfer video output directly to the DLP Projector, for a complete wire-free experience.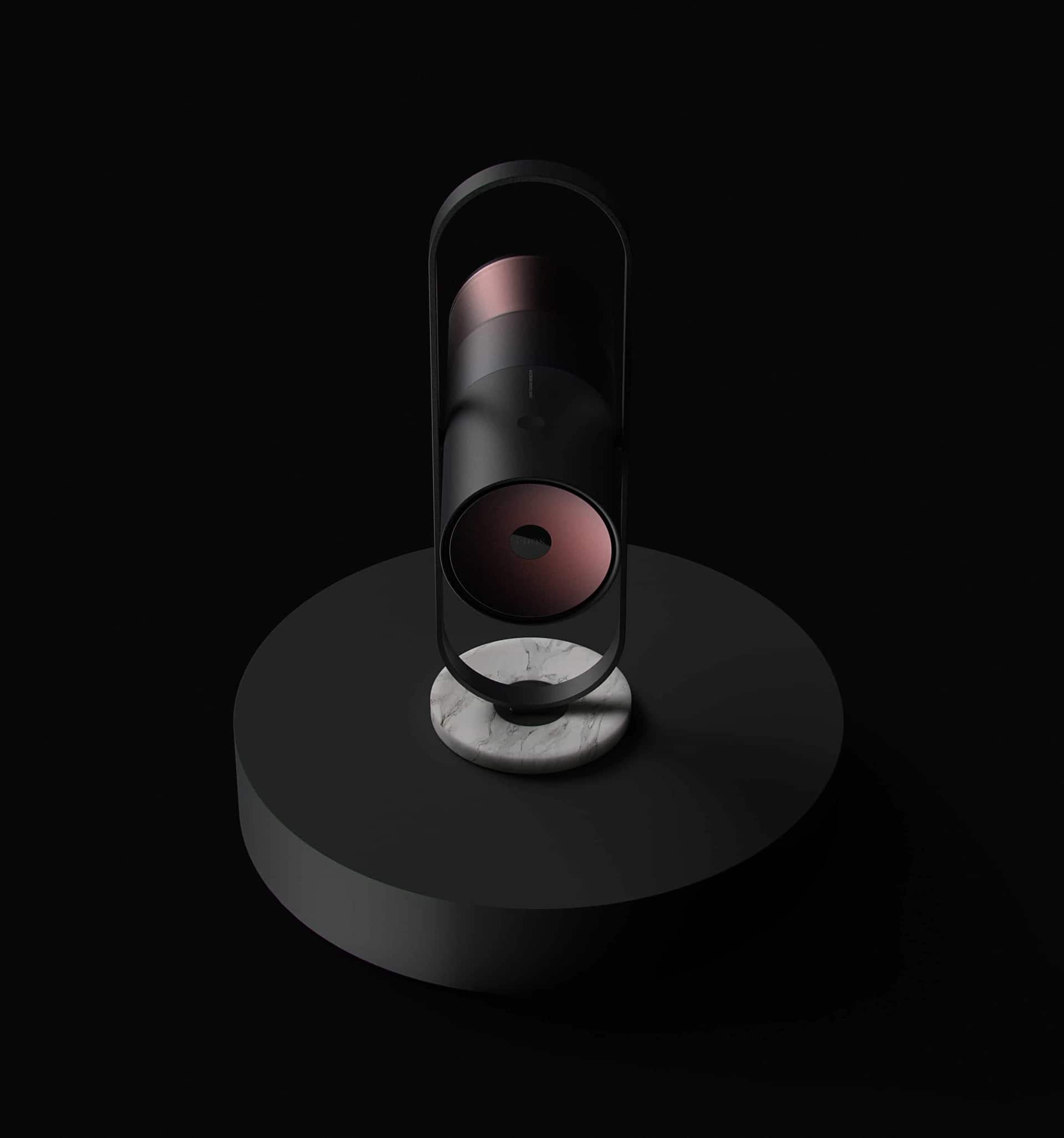 Usually all the projectors have some limitation due to positioning, dimension and overall the design. They look pretty the same each other: a squared plastic form, white or black, with bad ergonomic and user experience. They are designed like a household appliances, but for Jacopo Mauro, they deserve more importance, worthy of the experience they creates.
He started to think the product differently. First of all the form factor, which want to be compact to simplify the positioning and smart to make it easy the regulation of the inclination for example. Everything want to be intuitive: clean interface on the projector and even on the remote.
He designed a product perfectly in harmony with the home space. There's no need to hide it when is turned off. It's an object that fits with the others furniture complements.
The main frame is in metal and the stand in Italian marble which gives to the object elegance and stability. The cylindrical shape is the heart of the product. It's split in two parts and one of these is transparent. Looking through the frosted glass you can spot the inner part which evokes the shape of old projectors.
It's interesting to see the design process of this project, especially looking the sketchbook. it's clearly visibile what the designer wants to evokes from the initial sketches. Every good project starts from some doodles made on paper. It's exciting then to see the final result.
The project has been published on Behance and had a really good respond from the community.
It's good to see the designer approach trying to simplify everything and removing all the superfluous to reach a good result.
I want one of this on my living room.