Pinche Bubu
Bubu (@pinchebubu on instagram) is the cat of graphic designers and illustrators Mariano Orell (@marianoorell on instagram) and Evangelina (@evanfelino on instagram)
She's a Calico cat who supervises her owners work and the source of inspiration for this work.
its done in photoshop with a wacom intuos pro tablet (my forever companion)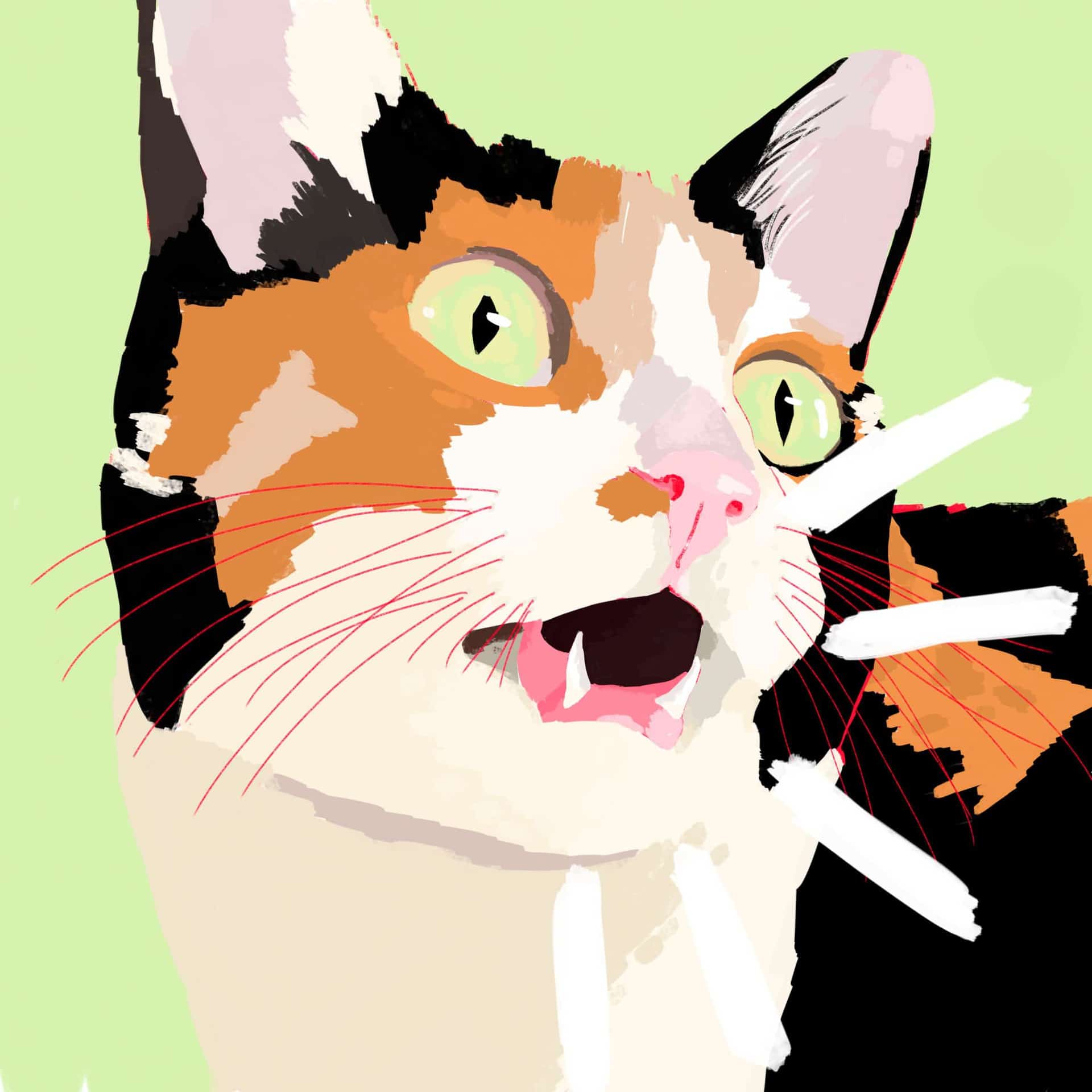 I have this rule of drawing everyday both analog and digital, and I love that cat, so I just thought that it would be nice to do a illustration of her. So I did.
I experimented with the color of the background a little until I was happy with the final result.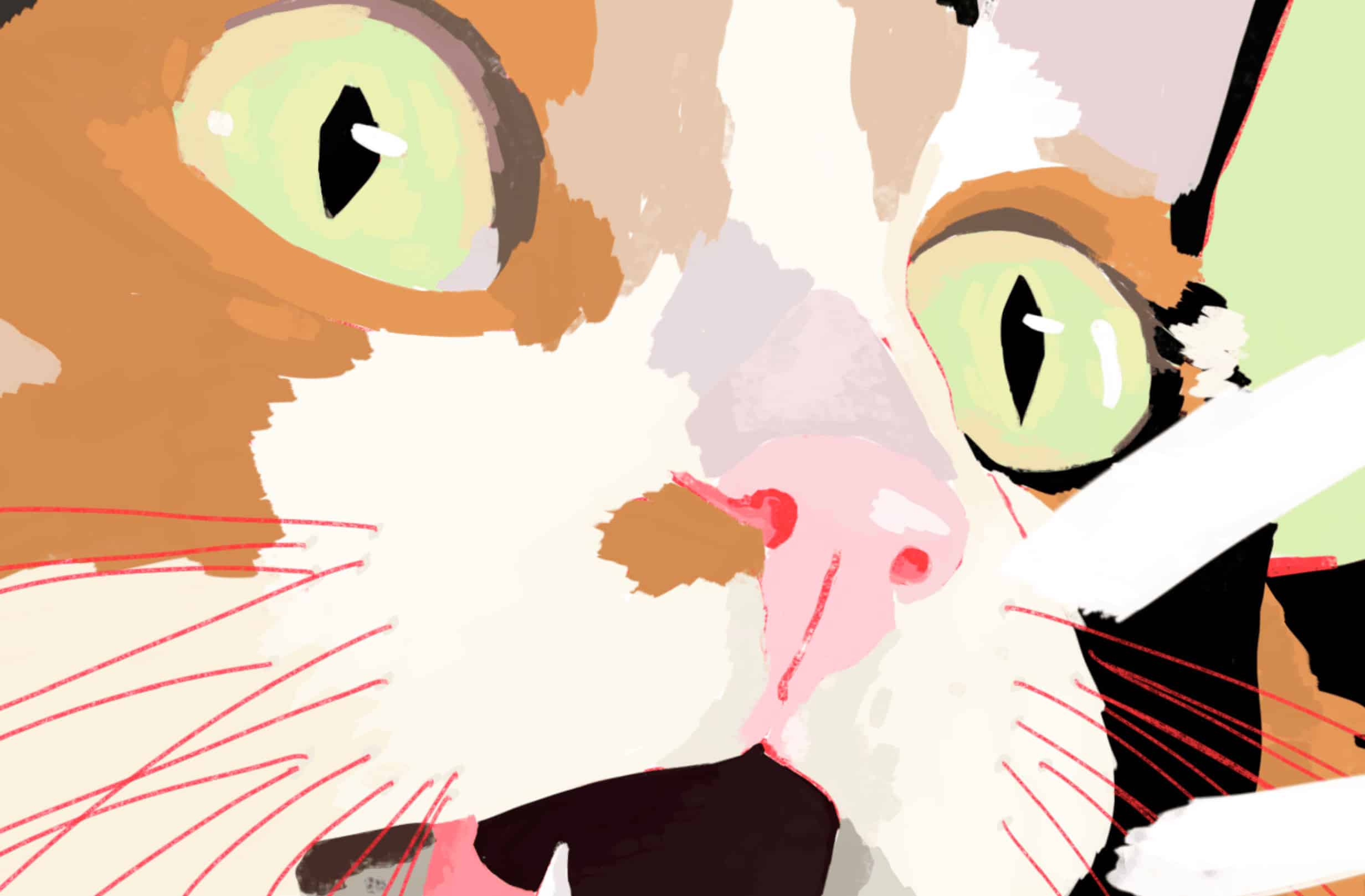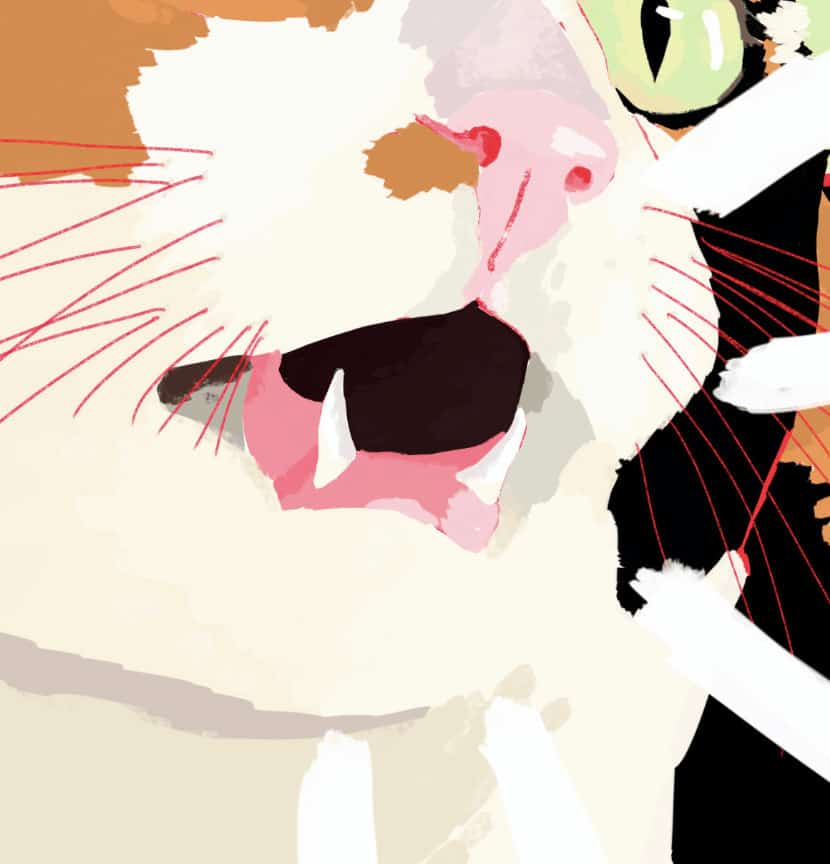 I used photoshop and a wacom intuos pro to make this illustration.
First I made some sketches on a notebook deciding which pose I liked better, and when I was happy with the sketch I started with the digital piece. I did a quick sketch with a hot pink brush (a pastel oil brush to be specific) and then started painting the true colors of Bubu the cat; finally just played around with the background colors until it felt right; and that was it.
At first i didn't thought it would get much attention, it's just an exercise I did; but it got some attention, the owners of Bubu liked it, and got some happy comments about it.
I guess I learned that even dumb exercises need to be done well and with propuse, after all it's my work.