Power the World
Power the World was initially created for Cartoon Network's, #PowerpuffTheWorld art series, where they asked artists around the world to express their inner superhero. I created this not only for that purpose, but a way to also express the struggles I went through to become the illustrator I am today. I've always had interests in the creative field, but that interests was never a concrete future. I've recently graduated since then, but to this day, it's a fight. I don't come from a background with exceeding family or friend support, and there are days where I contemplate whether I should continue being an illustrator as a full time career. I'm sure many other artists on here can empathize with these thoughts.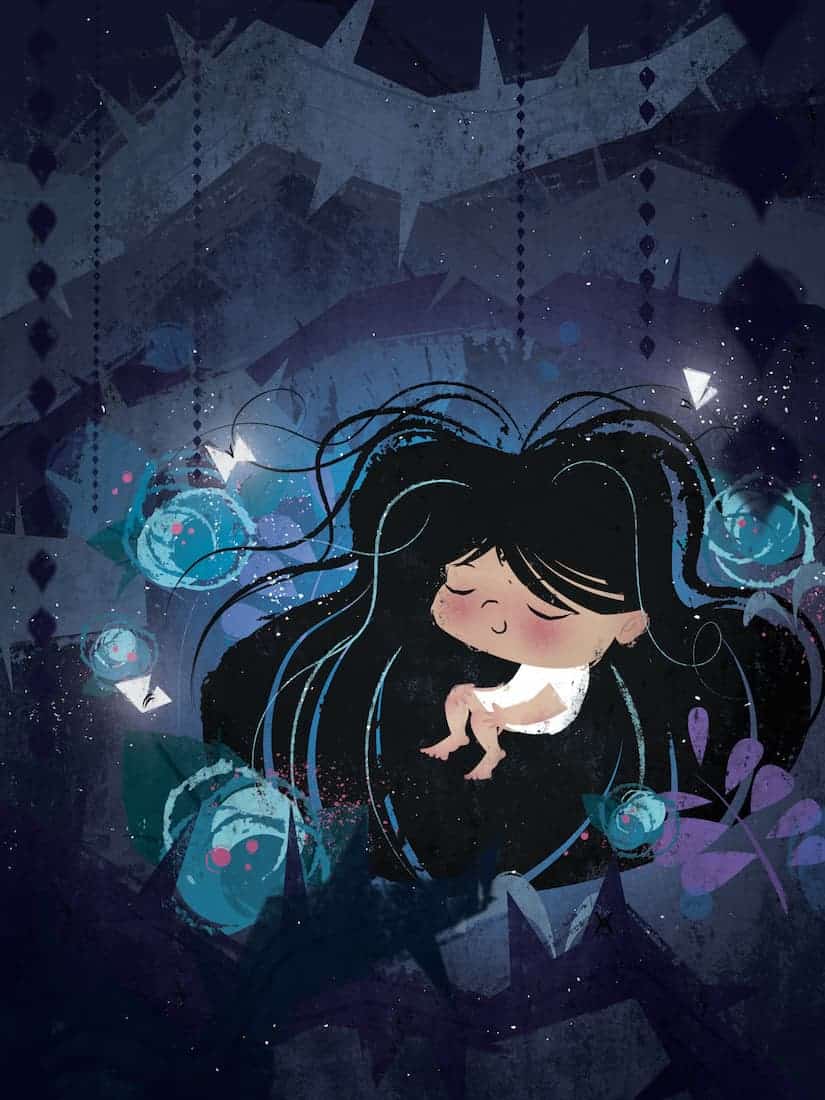 My personal experiences is how this piece was ultimately created - the thorns being my failures and obstacles, while the girl is me fostering into the life I've lived. I am drawn to creating minimal color palettes and thought blue best pushed for the negative emotions I often felt as a student.
Working digitally was never my strong suit from the beginning, but I've learned to love it. I built Power the World around a rough sketch and vectorized with Adobe Illustrator. Then exported the final piece into Adobe Photoshop. This is where the piece takes fruition as it allows me to use my custom made brushes to add on the textural qualities.
The original image with the Powerpuff Girl character design is the image I uploaded and submitted. There were people who left encouraging words and seemed to love it. I deleted since then and reuploaded a second version to feature in my portfolio.