Prosciutto di Norcia
Prosciutto di Norcia is one of the most historic and famous prosciutto in Italy. A truly ancient history built on artisan skills, expert craftsmanship and centuries old traditions firmly rooted in the local area of Valnerina in the center of Italy.
At the core of our rebrand there is the new logo. For the logotype we decided to reference to the historical writings made by the ancient Norcia Benedictine Monks.​​​​​​​​​​​​​​ We were tasked to integrate in the logo the full wording of Prosciutto di Norcia I.G.P.
We solved this by creating a logo that reminds a stamp, useful both for advertising purposes and to brand the hams.
The result is a bold graphic mark rooted in traditions but looking to the present.
We also designed different square patterns, reminiscent of the floor decorations in some Umbrian medieval churches, and used them throughout the brand identity.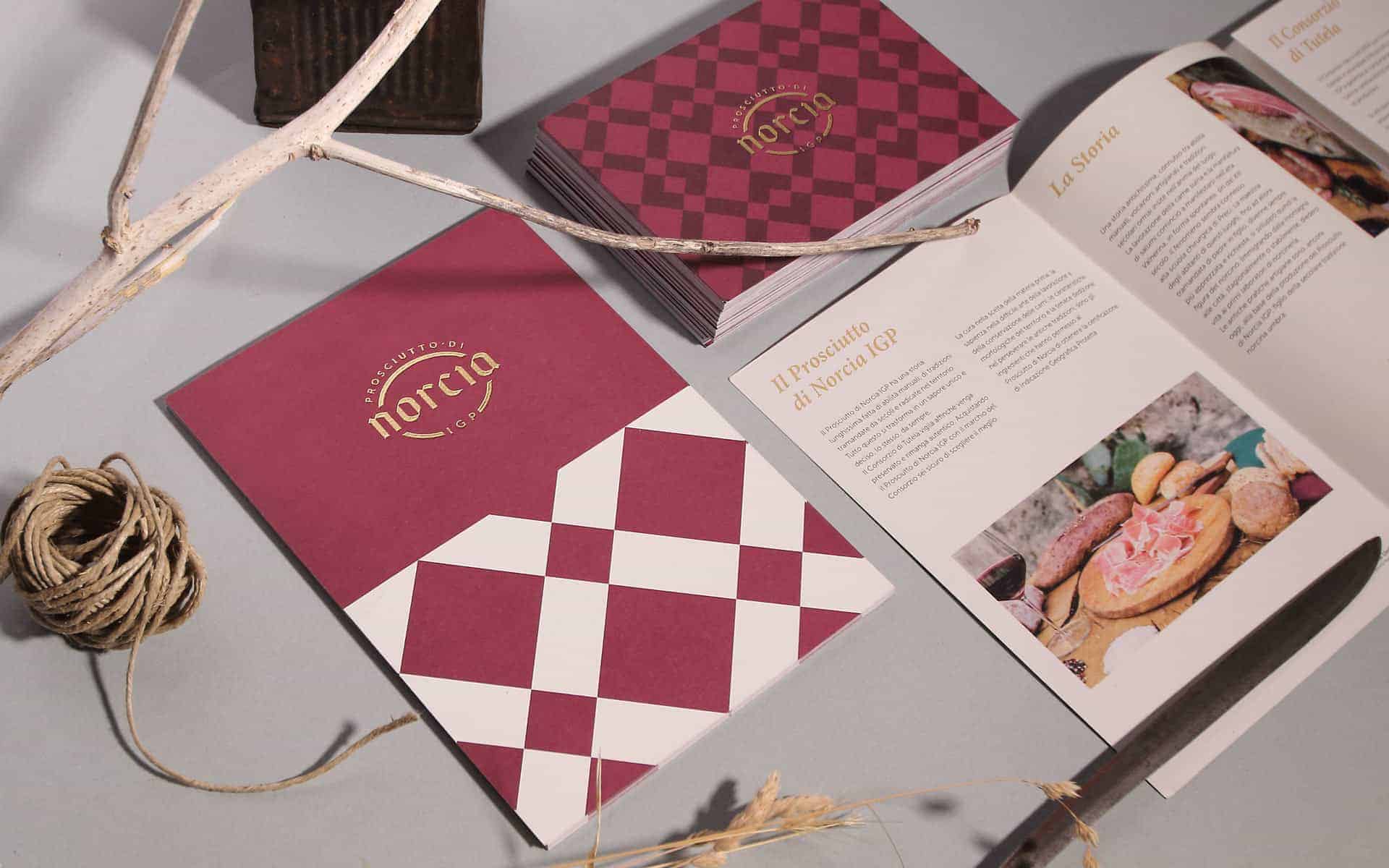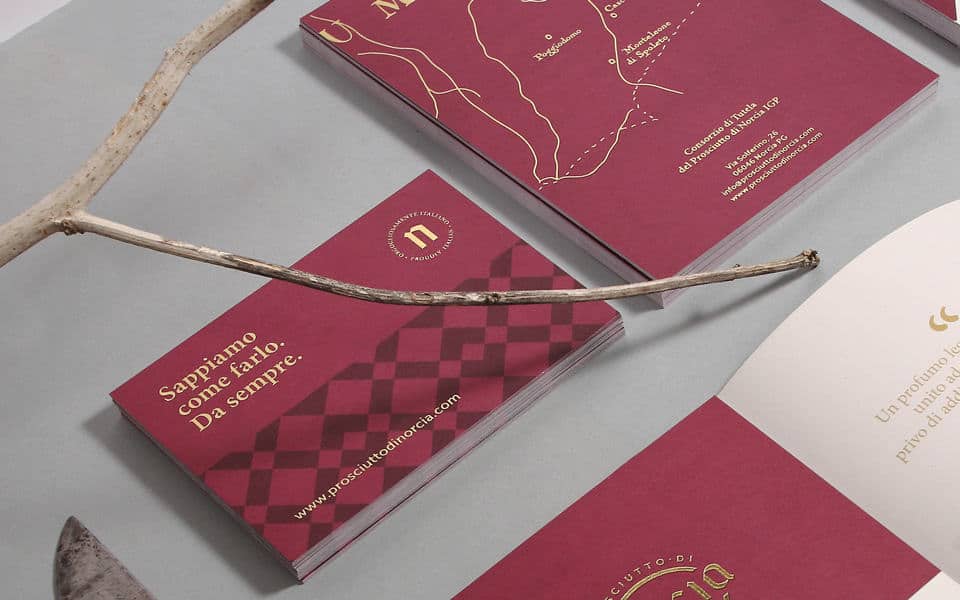 For the whole project we wanted to transmit the two main features of Prosciutto di Norcia: the quality of a high-end brand and craftsmanship of the product through materials, patterns colors and print finishes.
Our goal was clear: to find the right balance between elegance and a warm, tactile and artisanal touch.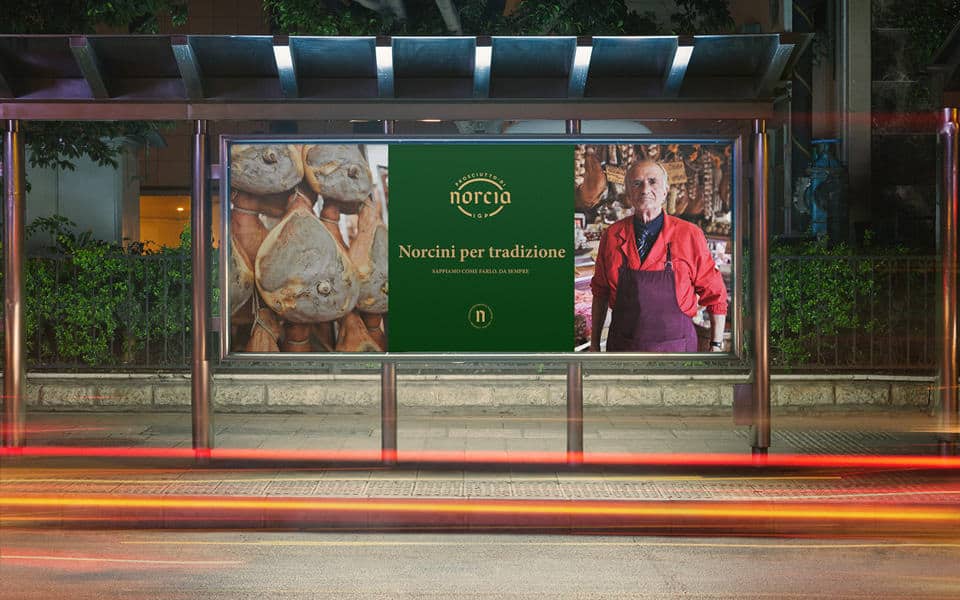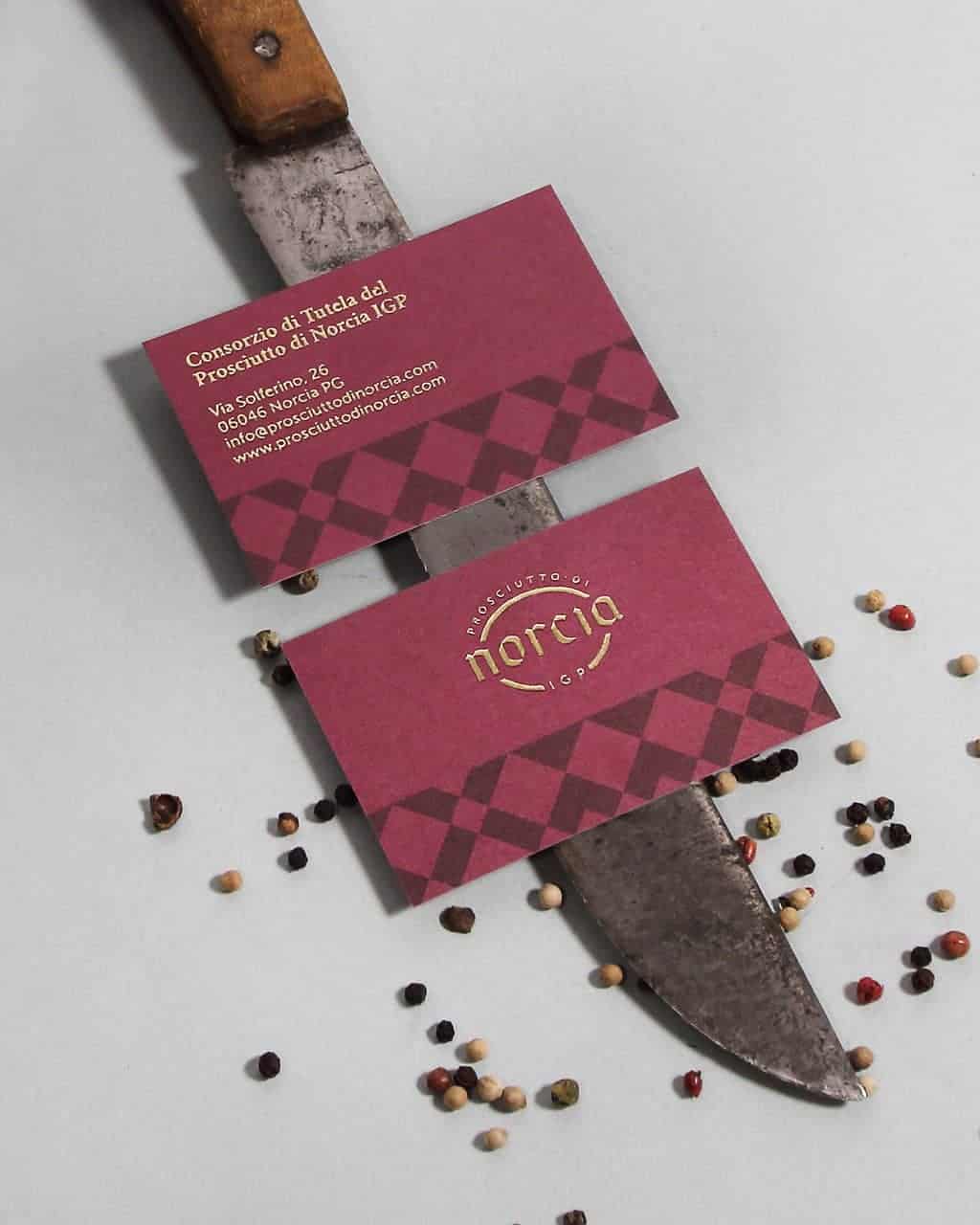 We used illustrator to vectorize and finalize the logo. Other vector elements like the secondary logos and patterns were designed in Illustrator too.
We did all the layouts mainly in InDesign. We paid particular attention to the print finishes and the quality of the paper.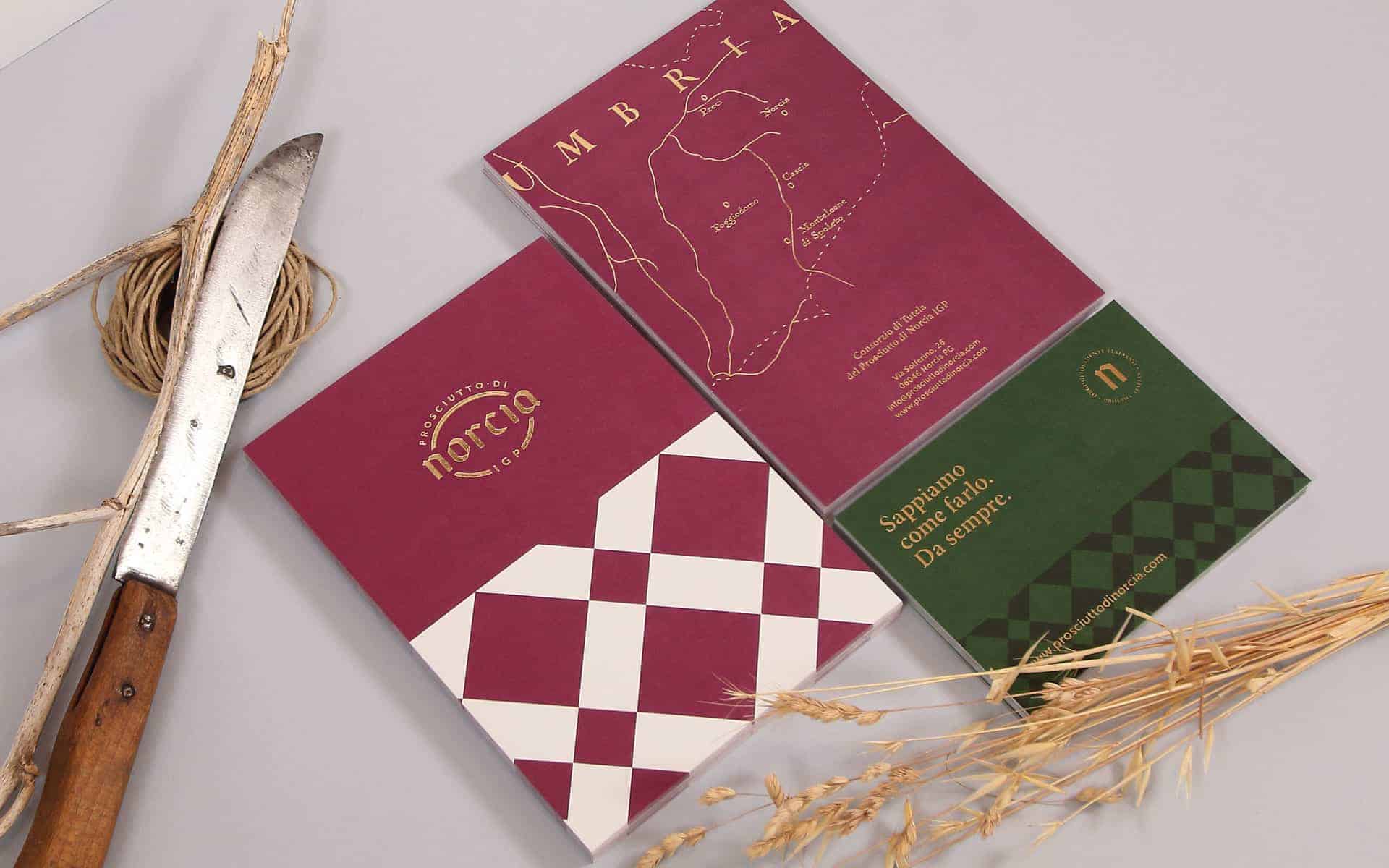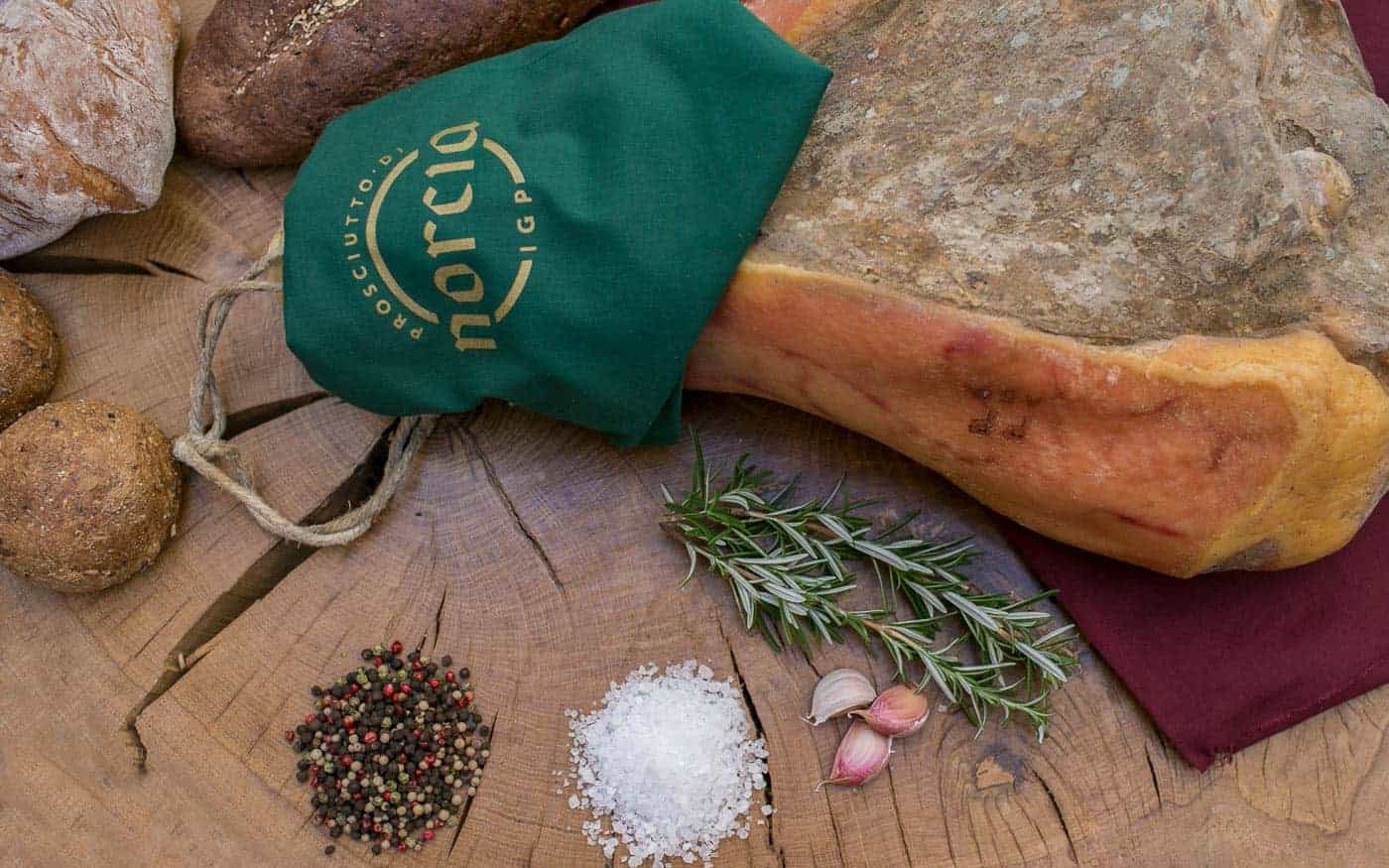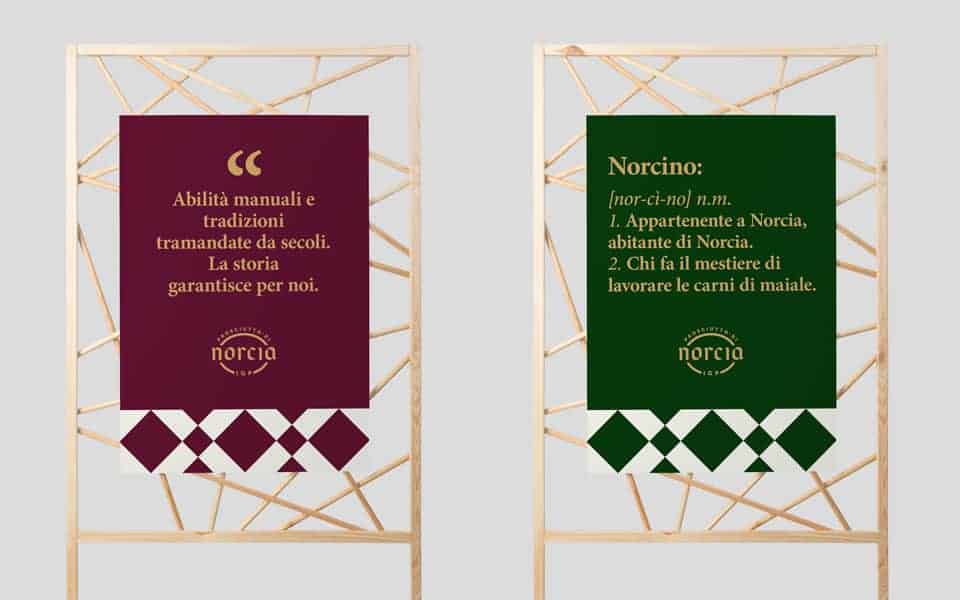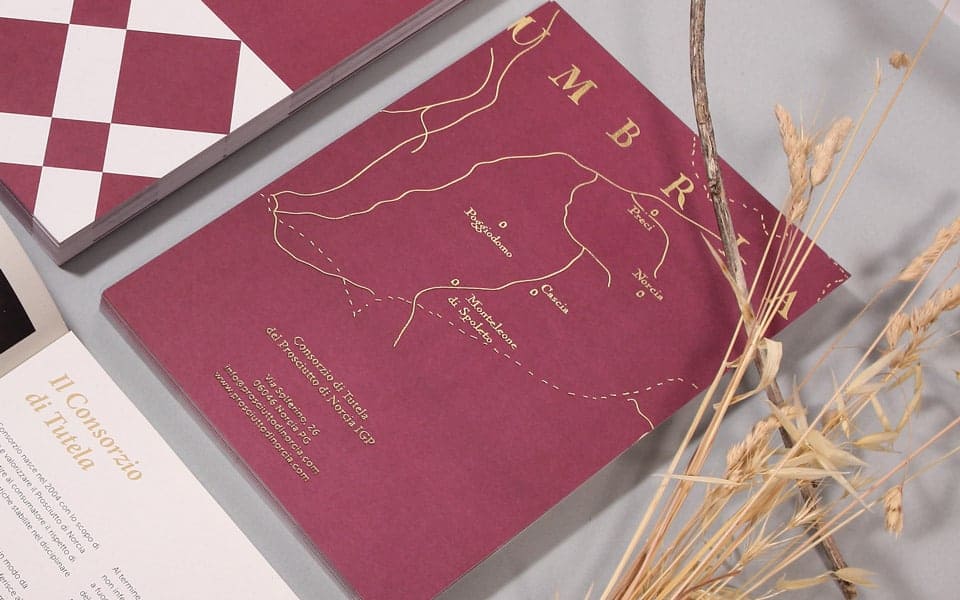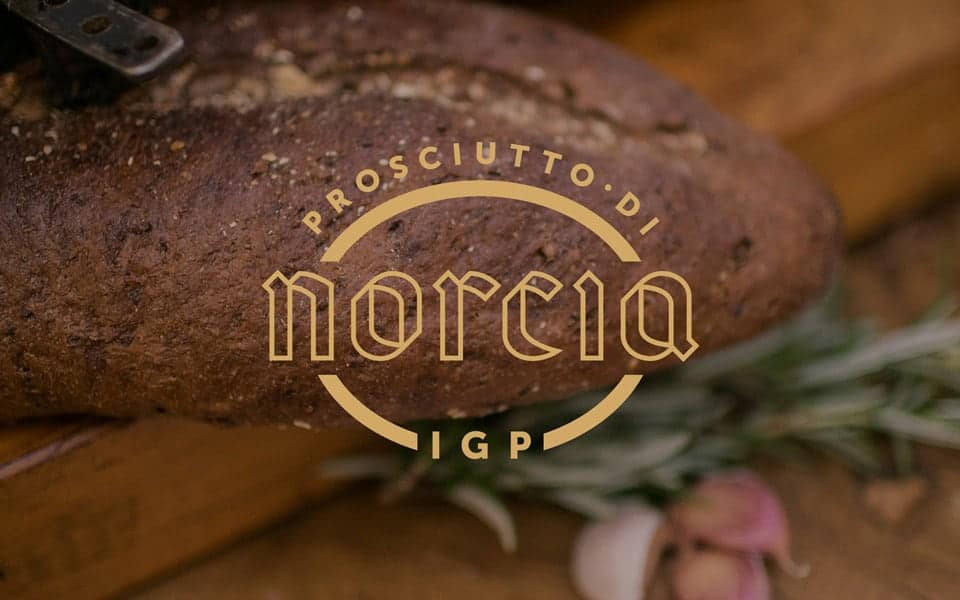 The project was presented in Milan earlier this year. Both the customers and the people invited to the event appreciated the new brand identity of Prosciutto di Norcia I.G.P. This was a real pleasure for us.
Furthermore, the feedback we receive in the future will be important for the development of the Norcia Prosciutto brand.