Today's design is created for residential interiors of lightweight seats. This is so comfortable to look at that you want to have one in your home. Let us take a closer look on Radek Nowakowski's design of these elegant seats. Read on and enjoy!
PUFFi is a family of lightweight seats designed for residential interiors. The project is an extension of the very popular among young audiences SACCO bags. In the seats PUFFi was used a clever solution to eliminate the problem that occurs in bags filled with Styrofoam granulate. Additional, breakaway pad prevents the collapse of the granular inside. Pad is attached to the bag by the zipper.
– Radek Nowakowski
<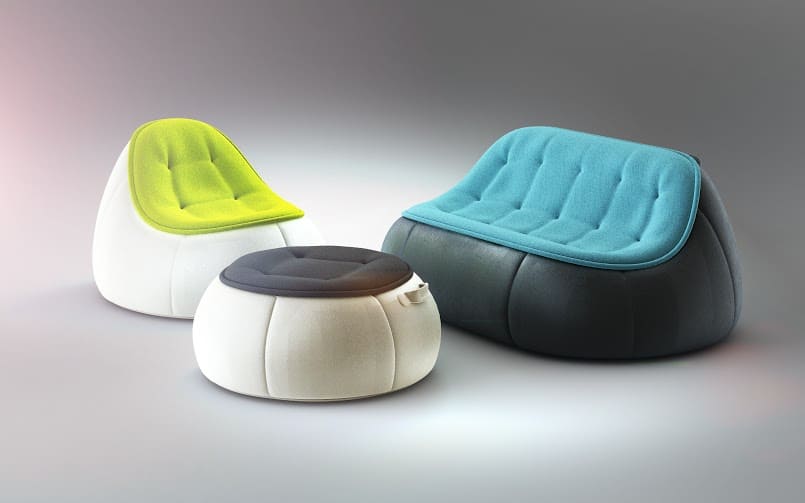 About the Designer
Redo Design Studio is imaginary and brought to life project by designer Radek Nowakowski. Studio was founded in 2011 and based in Lublin, POLAND.
RDS specialized in industrial design, particularly in creative fields like: product design, interior design, furniture design, lighting, homeware, packaging design. They are also developing a concept design, product and brand strategy. They designed and implemented a sets of furniture for children's furniture manufacturer – Timoore. Currently, they are working with big furniture manufacturers in Poland. In the future, they intend to expand their activities to the countries of Europe and Asia. You can find more of his works on his Behance profile or website.