Lawrence Monk's project was not created for a specific client, instead it was a test project to experiment with. When Lawrence was producing the original sketches, he felt it was important to design the UI elements to compliment and attract users to block level content which would be displayed in a hierarchy from.
It's like a story, it needs a beginning, middle and end. Most people view content in an 'F' shape, which I used to highlight 'Who' the company were and 'What' they could offer. Having the content in tiers, made displaying content 'guided' rather than leaving the consumer to sift through dozens of pages. As a service which most consider 'mundane', it seemed appropriate to design something that would emphasis and distinguish it from the rest. An electrical service website 'energized'.
-Lawrence Monk
My inspiration for this project isn't a specific designer or medium, its powerful imagery. Personally, I feel images can convey messages in a way words just can't. The quote 'A picture speaks a thousand words' hits the nail on the head.
-Lawrence Monk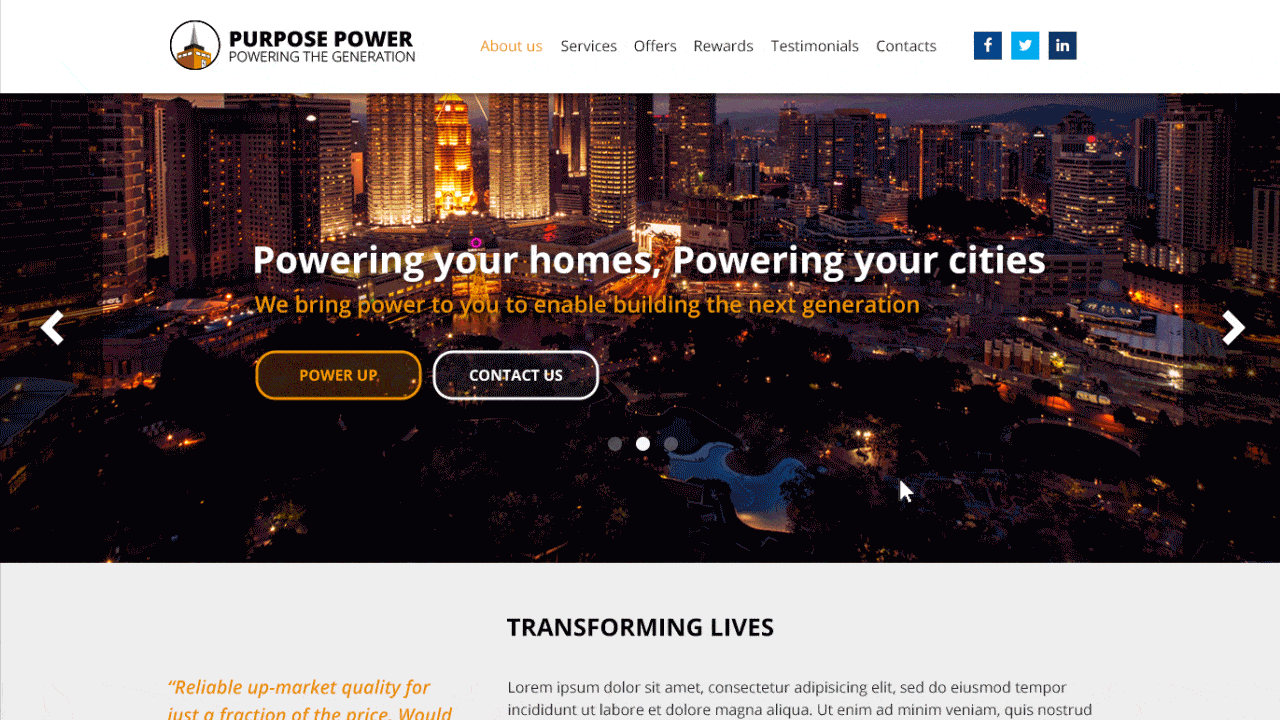 This design embraces UX guidelines and persuasive design to create a vivid and visual website. The design simplifies the presentation of service information and makes it easily accessible. I would suggest looking into ways your designs can be 'Liquid', seamlessly able to shift regardless of screen size. From what I've witnessed of recent, consumers tend to scroll more on a mobile in contrast to other devices such as a tablet or Desktop. Content position optimization is vital.
-Lawrence Monk
About Lawrence Monk
Lawrence Monk, is a 22-year-old graphic designer and web developer from London, UK. He started designing at the age of 14. Currently, he is the Web Manager for a Company called 'BPL Business Media', a top rated publicist in the Telecom's industry. More of his work is available on his personal website or his Behance.