Qazaqstan – Land of Wanderers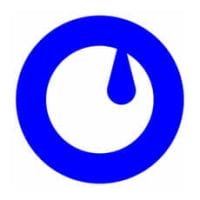 Make it New
We were asked to design for Almaty Arena the visual identity of a collection of merchandise items related to the country of Kazakhstan (Qazaqstan). The visual identity should combine modern aesthetics, and elements of their great national cultural heritage, and depict historical themes with a more contemporary design approach.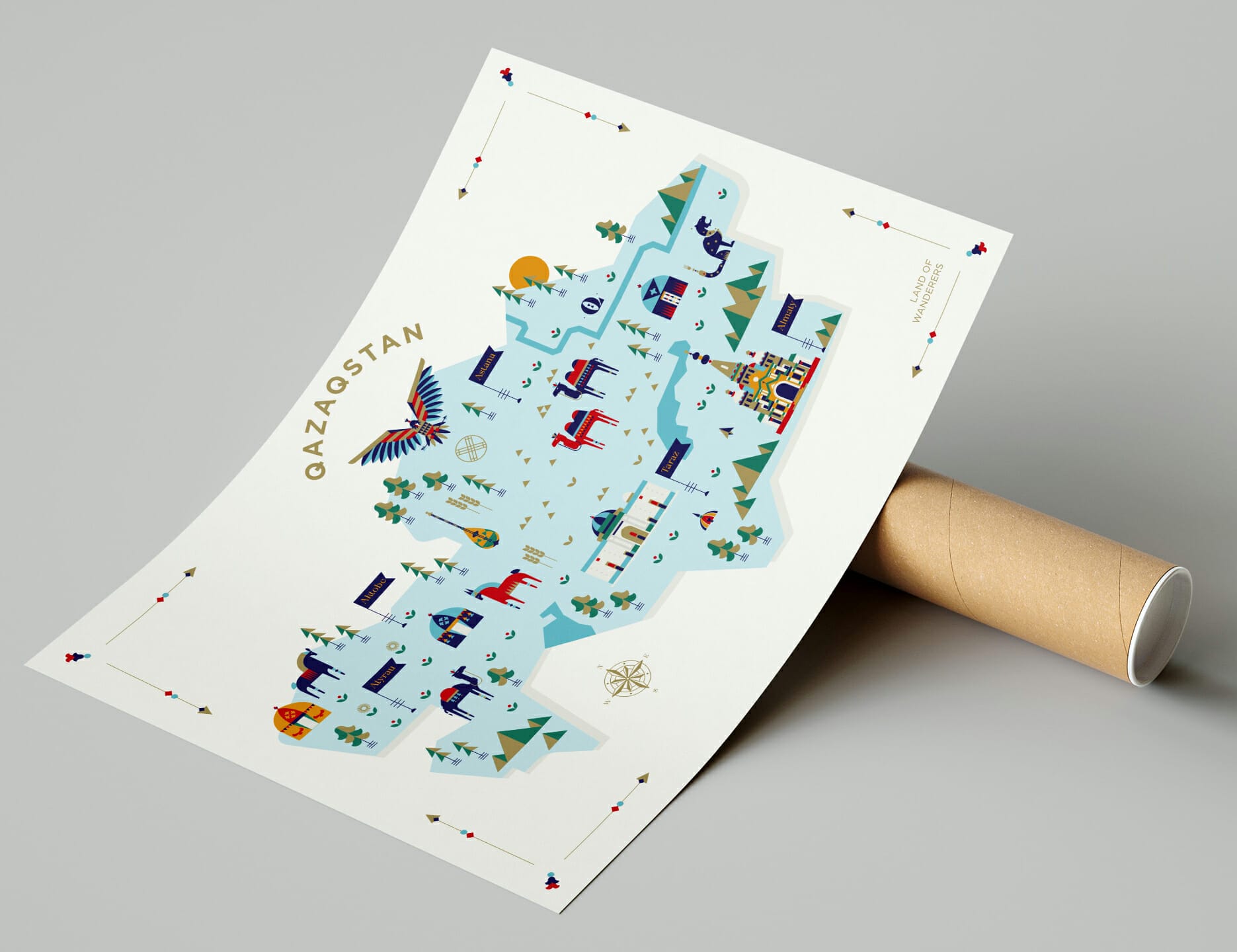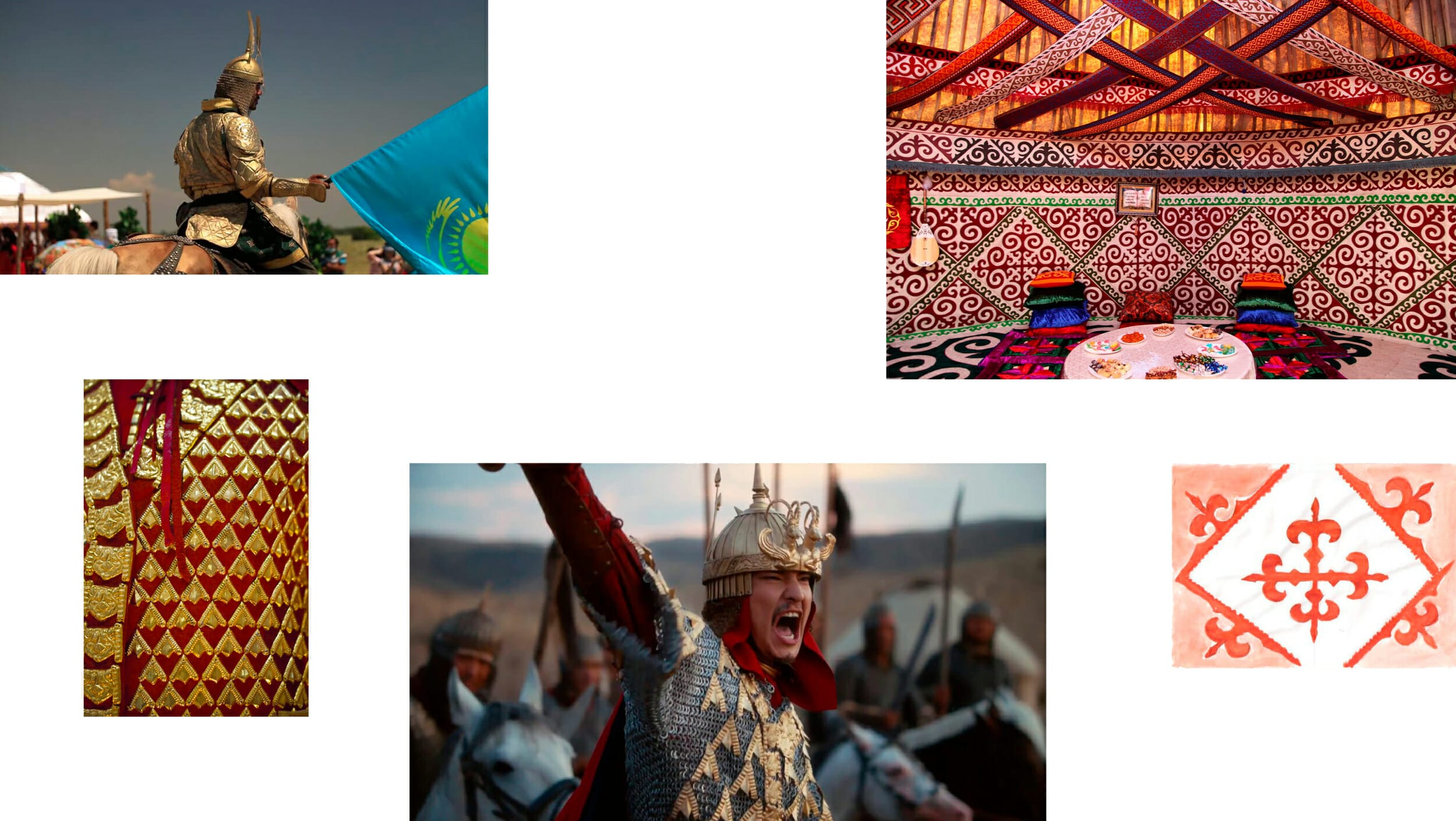 A key goal from the beginning of the project was to design a coherent collection that creates a unified and modern visual identity. "Make it New". The combination of the past and the future. That is the tagline, the main goal of our collection. Inspired by the costumes of the warriors (Golden Man arrow), and the decorative motifs of Qazaq culture, we were led to design –a contemporary yet with a traditional twist– an element that would be the brandmark of the whole collection.
The name "Qazaq" comes from the ancient Turkish word qaz, which means "wander", reflecting the nomadic culture of the Qazaqs. The Cossack name has the same origin. The Persian ending "-stan" means "country" or "place", therefore the word Qazaqstan can be translated as "Land of wanderers".
Qazaq culture has a strong sense of freedom and spirituality.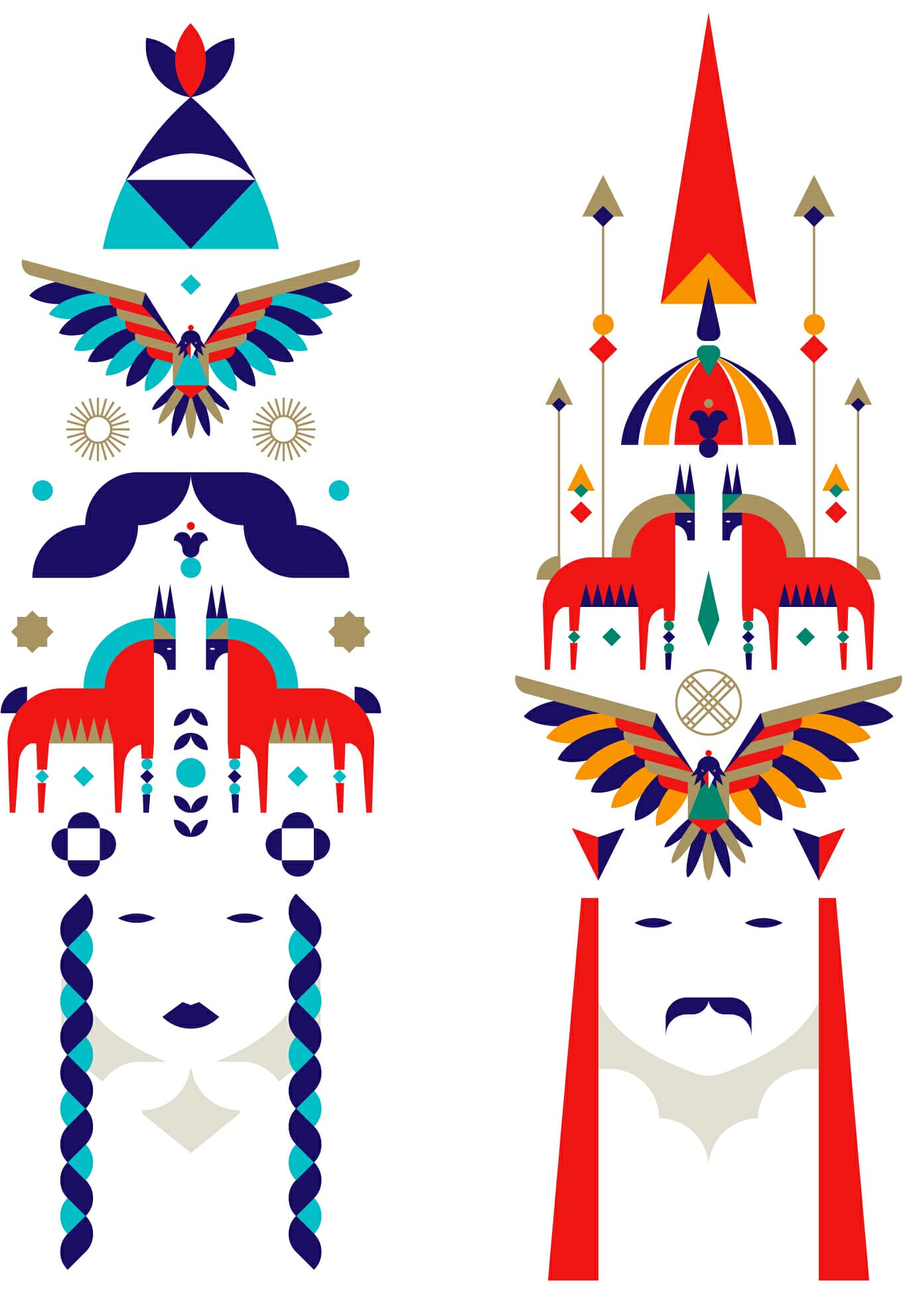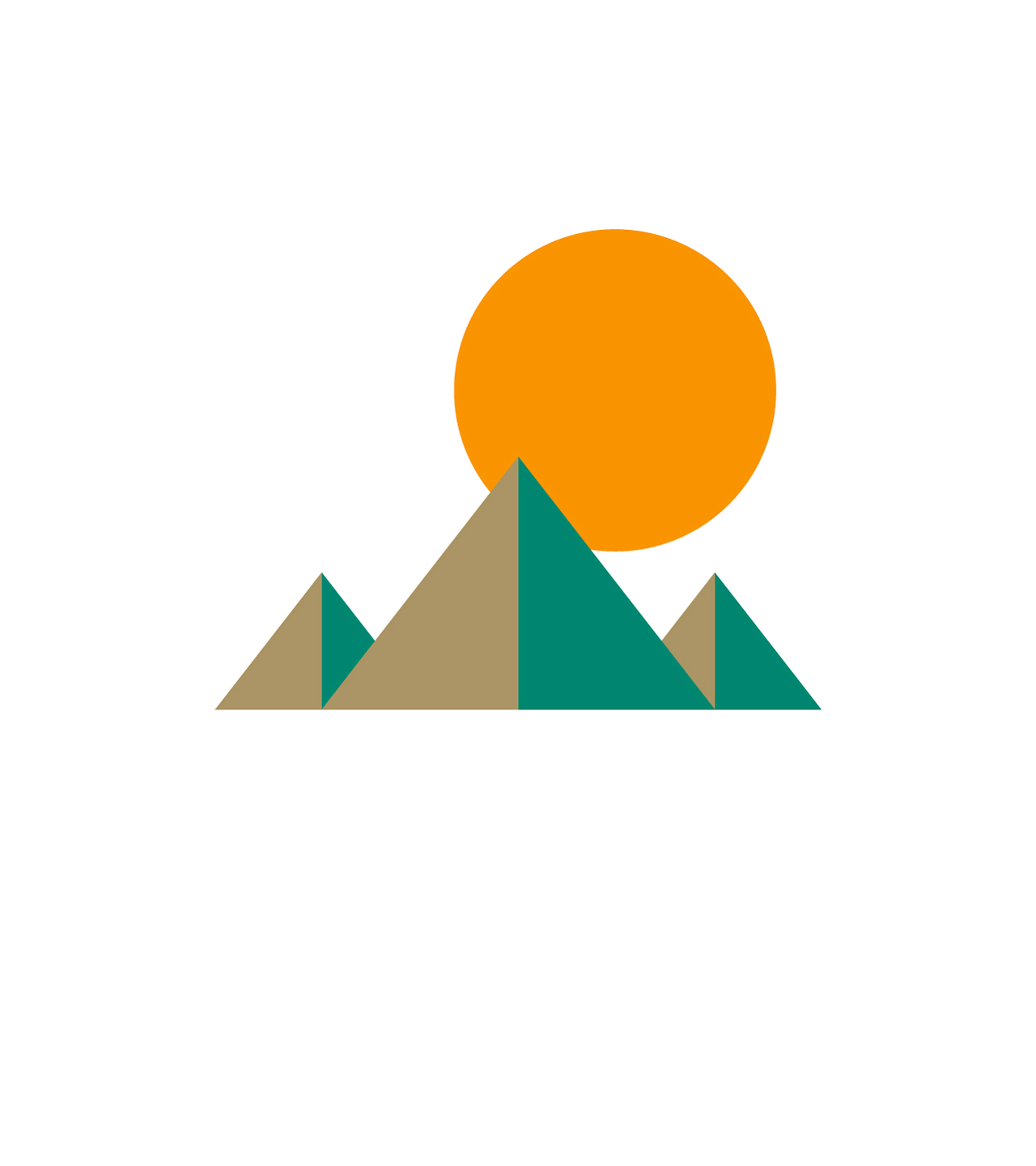 Contemporary illustrations, strong modern forms, and a sense of nature, those elements are key parts of our design compositions. Vivid colors were used to reflect the country's diverse character combined with basic modern shapes, in order to visualize the identity of the collection. All the elements can be combined to create new compositions without losing the cohesive identity of the collection.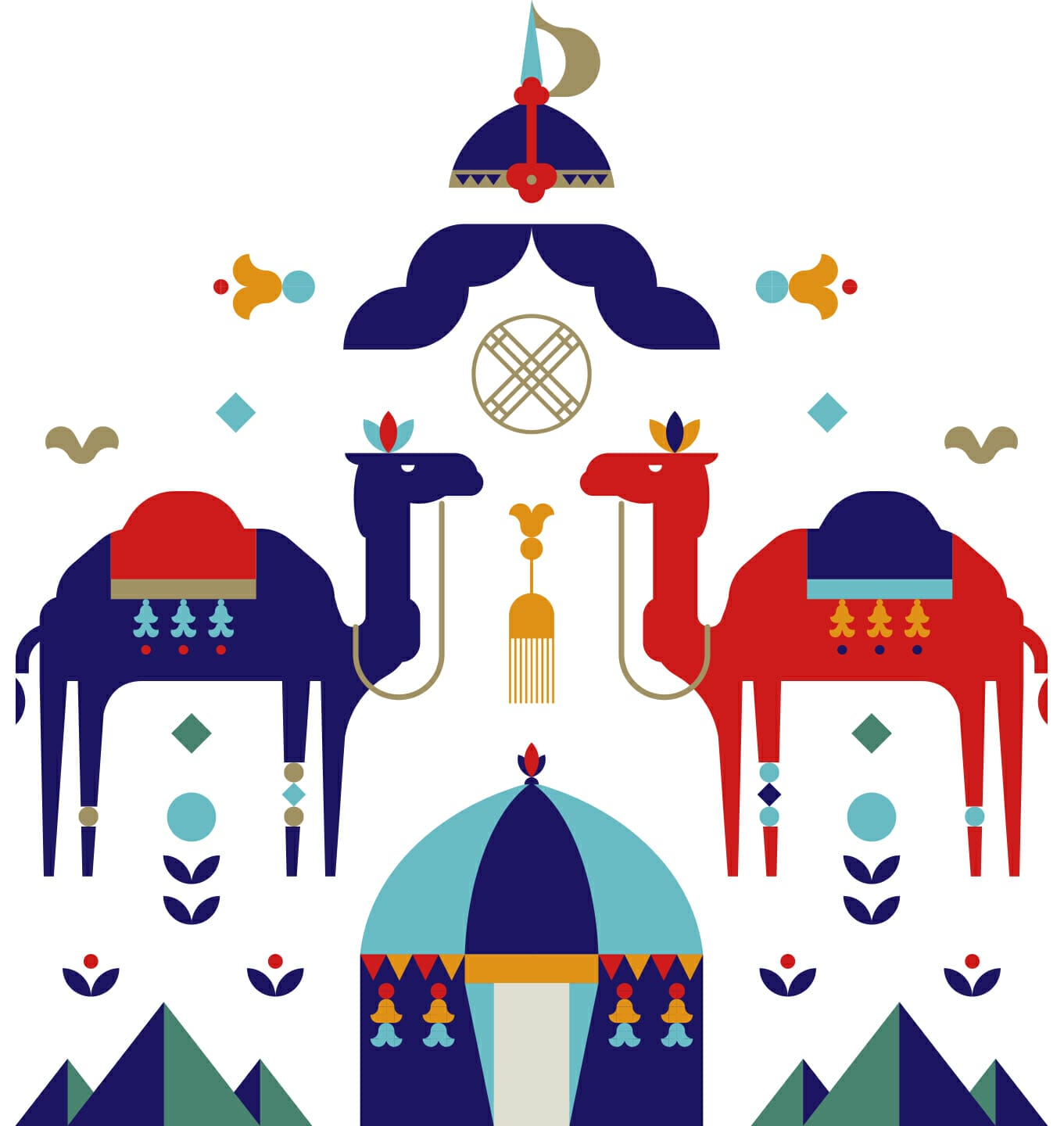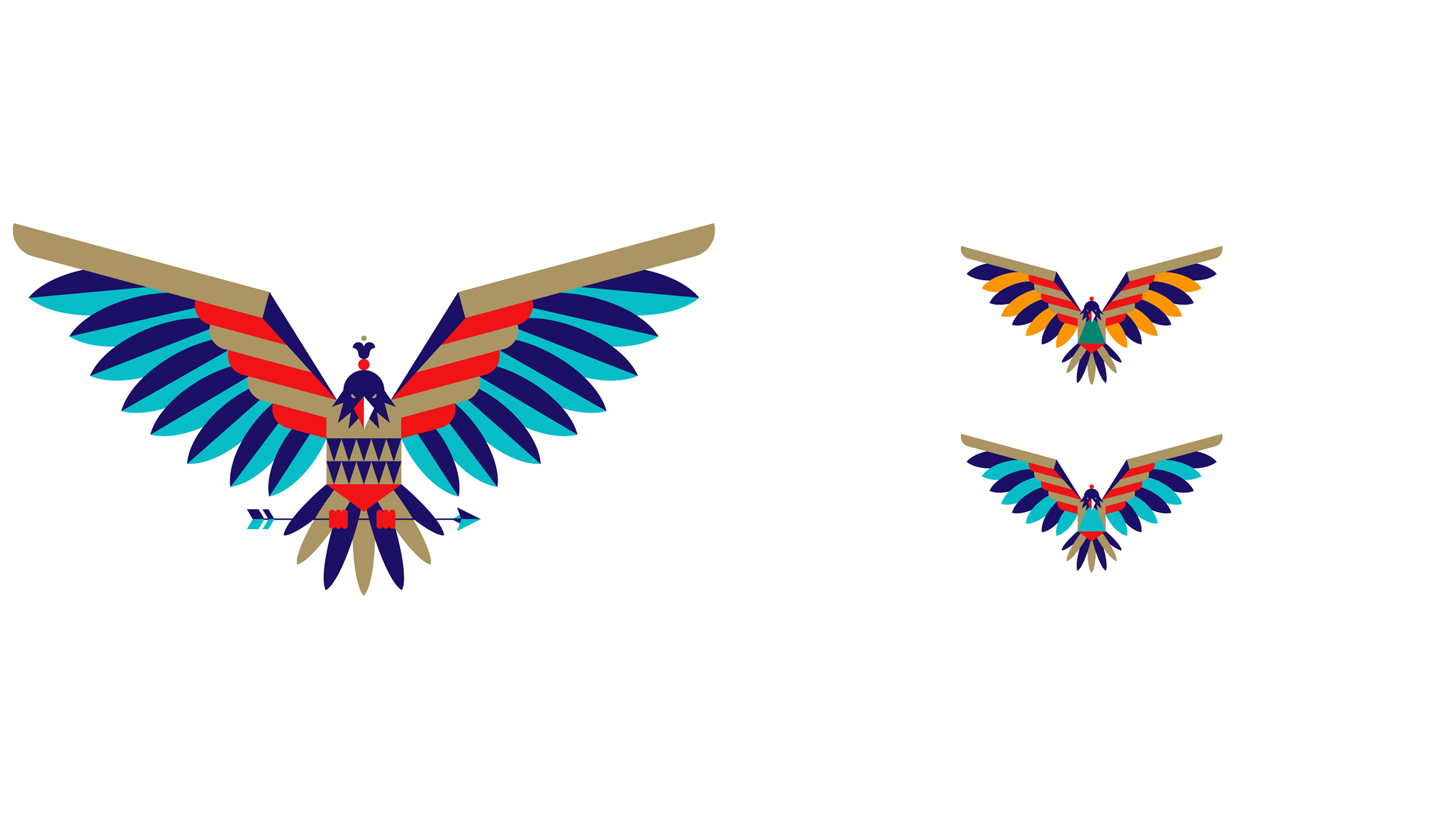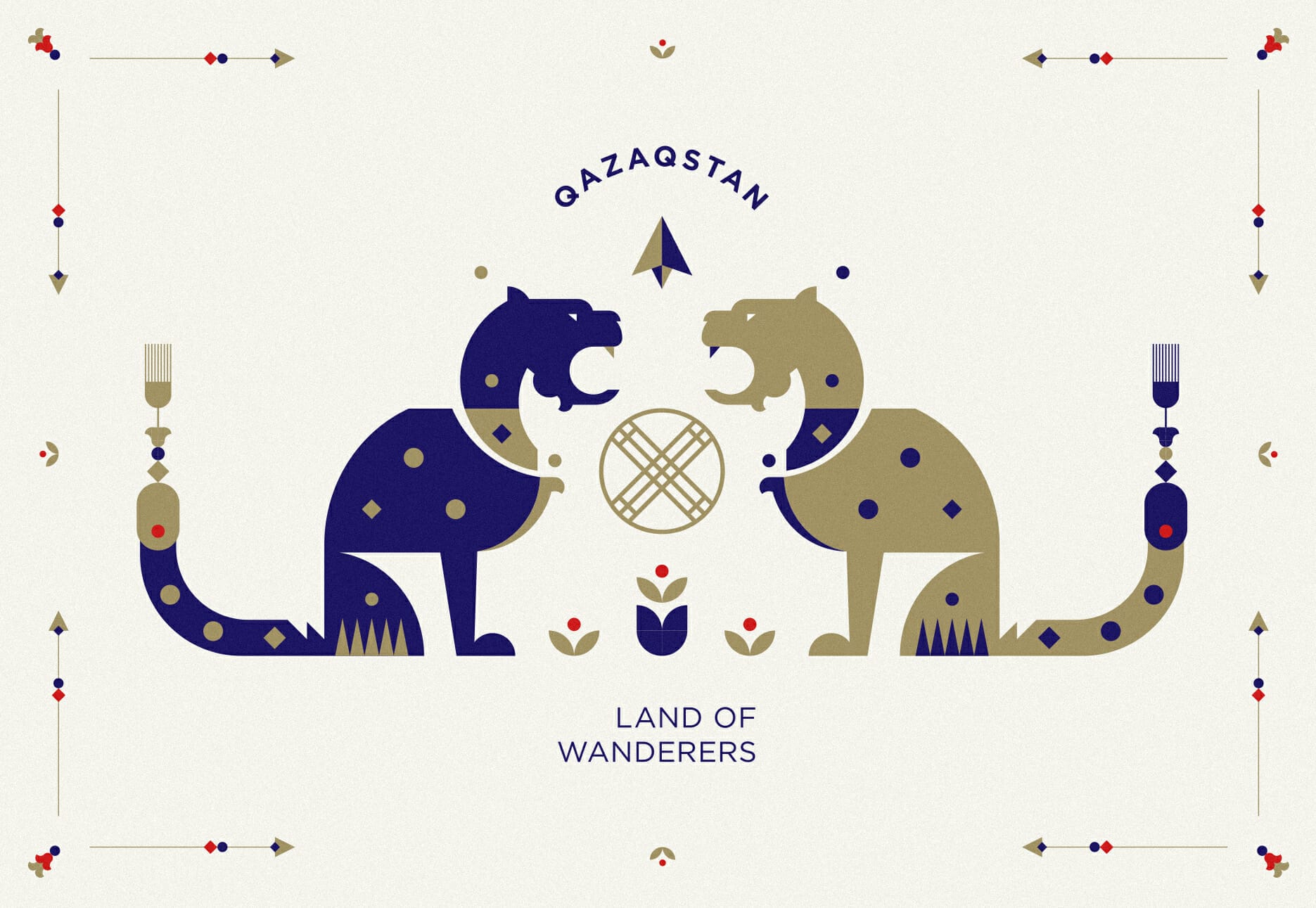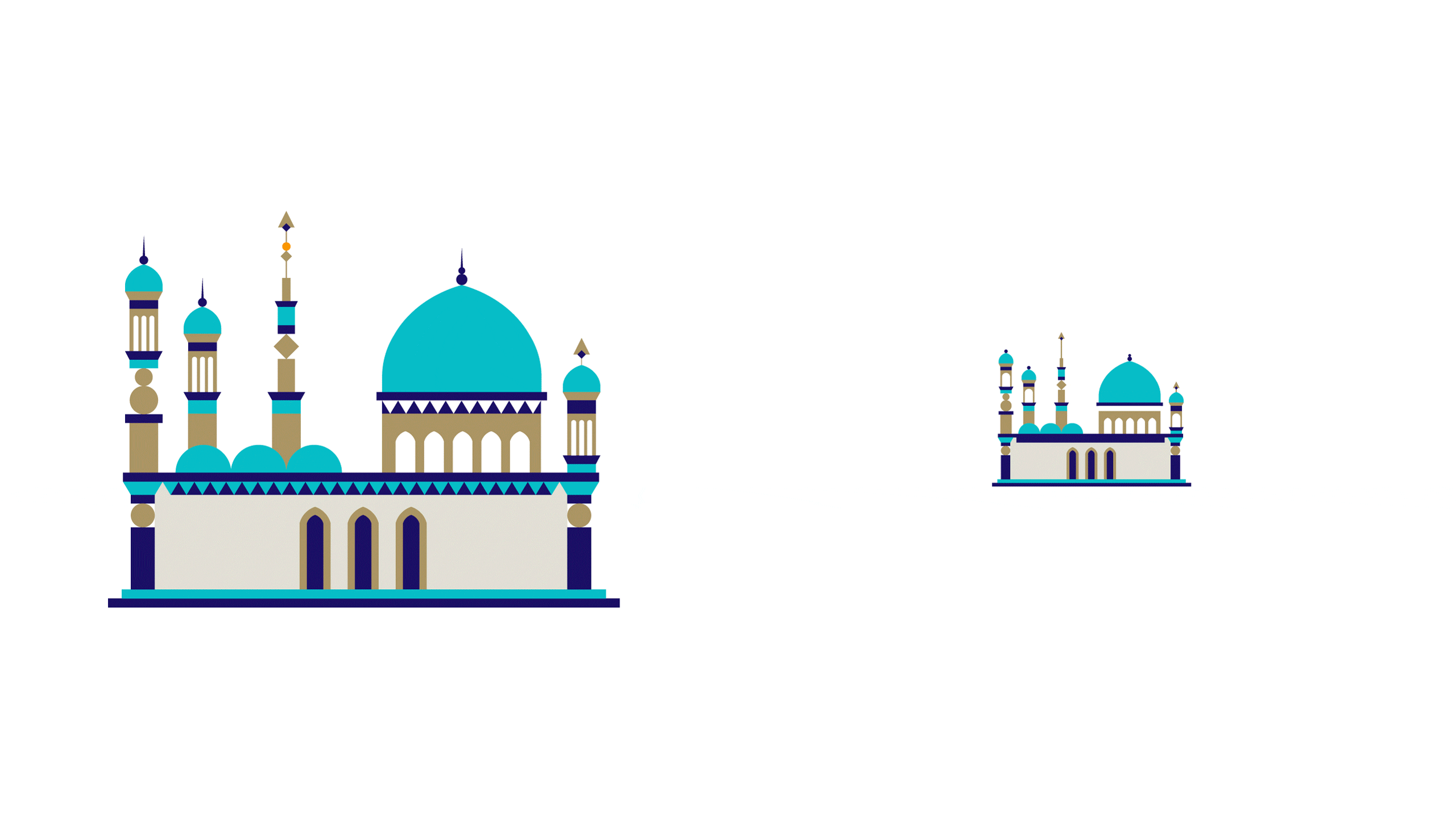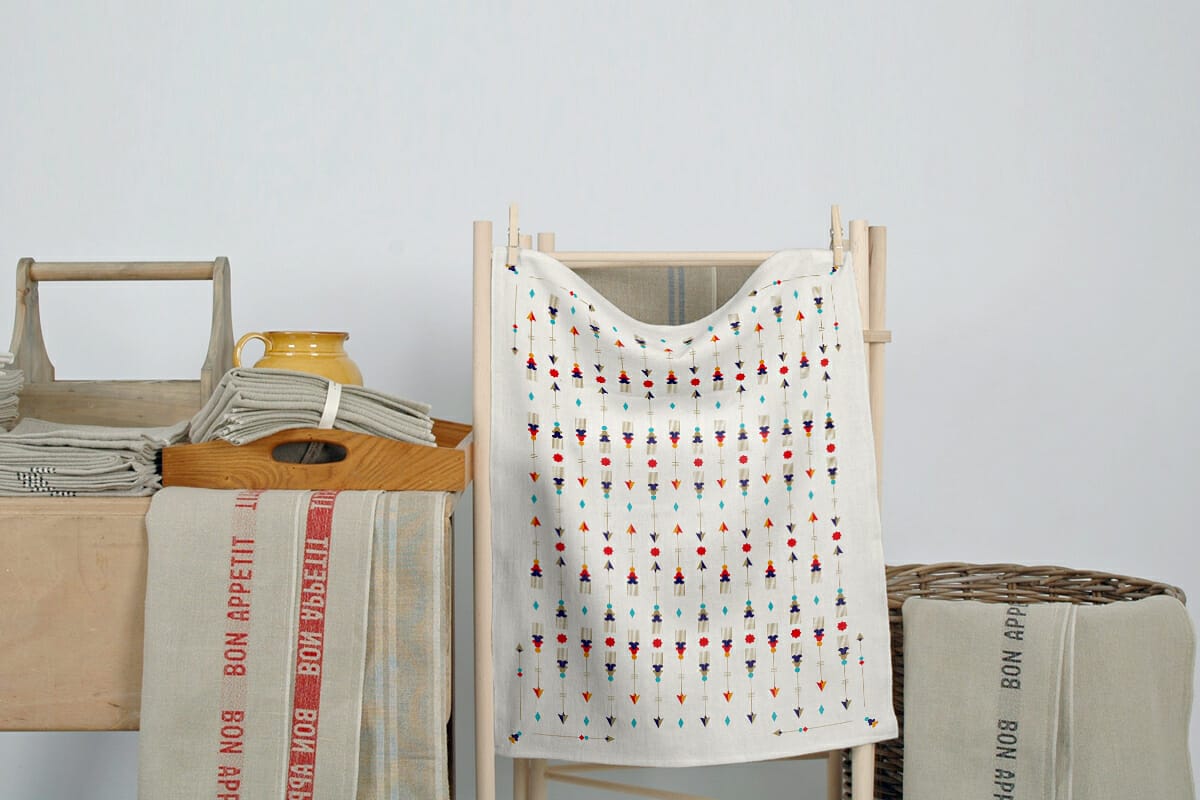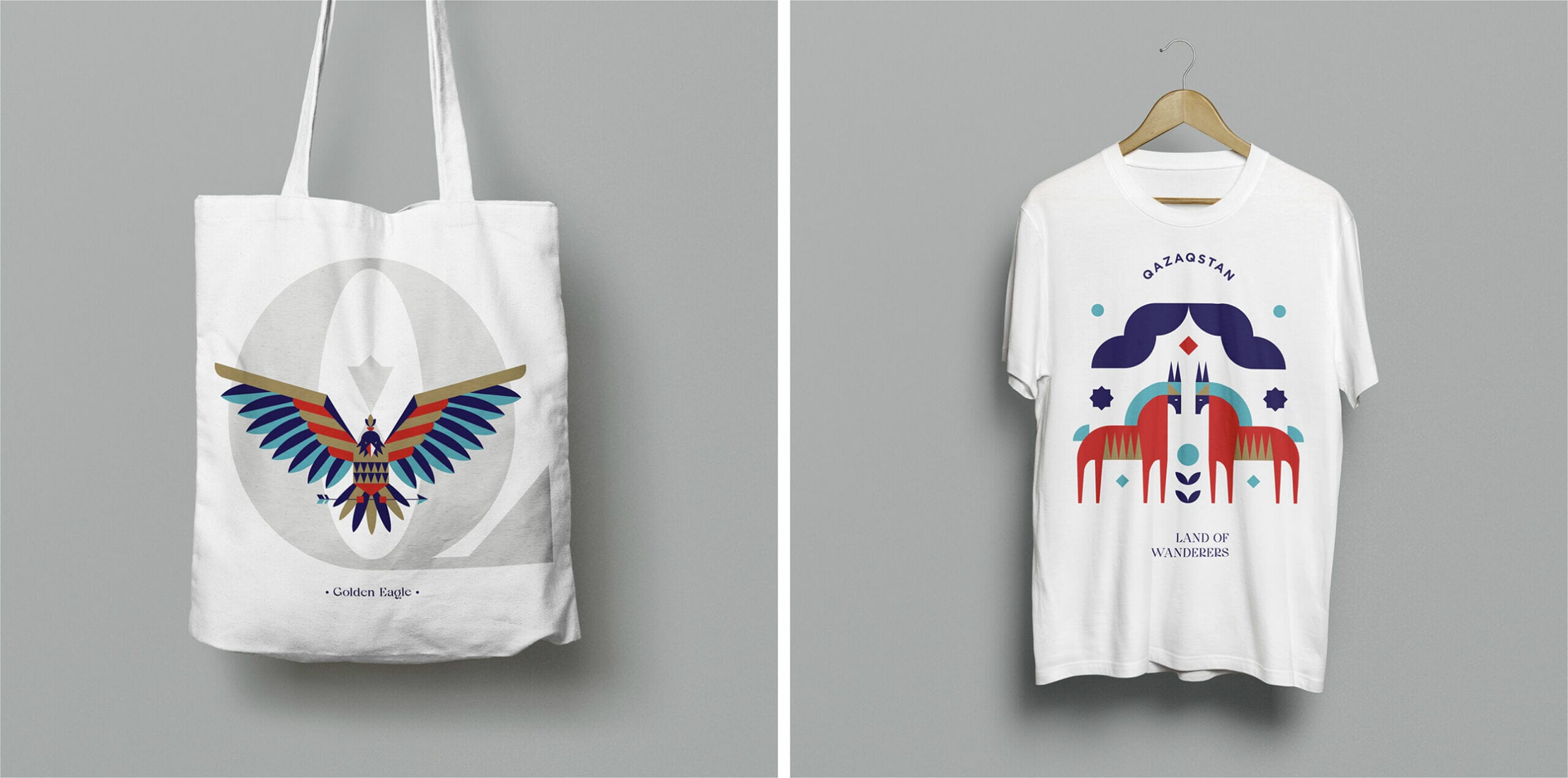 The project received many positive comments for this project. The interesting part was the research we did before starting to design the visual identity, we learned so many things about Kazakhstan, the history and culture of the country, and its citizens.
Software Used: Adobe Illustrator, Adobe After Effects
watch Almaty's world → https://vimeo.com/511156948