Quite place is a project by Architect/Designer Olesya Ligay made for a client from Germany. It will be a private two level house. The style was chosen with modern Scandinavian details, using natural materials and a lot of light and white setting.

The color gamma is almost monochromatic to provide a quiet atmosphere. House is the place where people can relax and forget about noisy city center. It was a very interesting project for me because we were discussing the project in English but the plans were in German. The plan was to create white and light space. So, it was easy for me because it was close to my taste. A lot of people all over the world have tried to mimic similar emotions of being at home. I've had created projects like this so I was at ease with it.
-Olesya Ligay
I see a lot of pictures of Interior Design everyday. So, I get inspiration from them. My inspiration goes from opportunity to use new things to create a new space. A couple of new ideas comes from traveling which I enjoy a lot.
-Olesya Ligay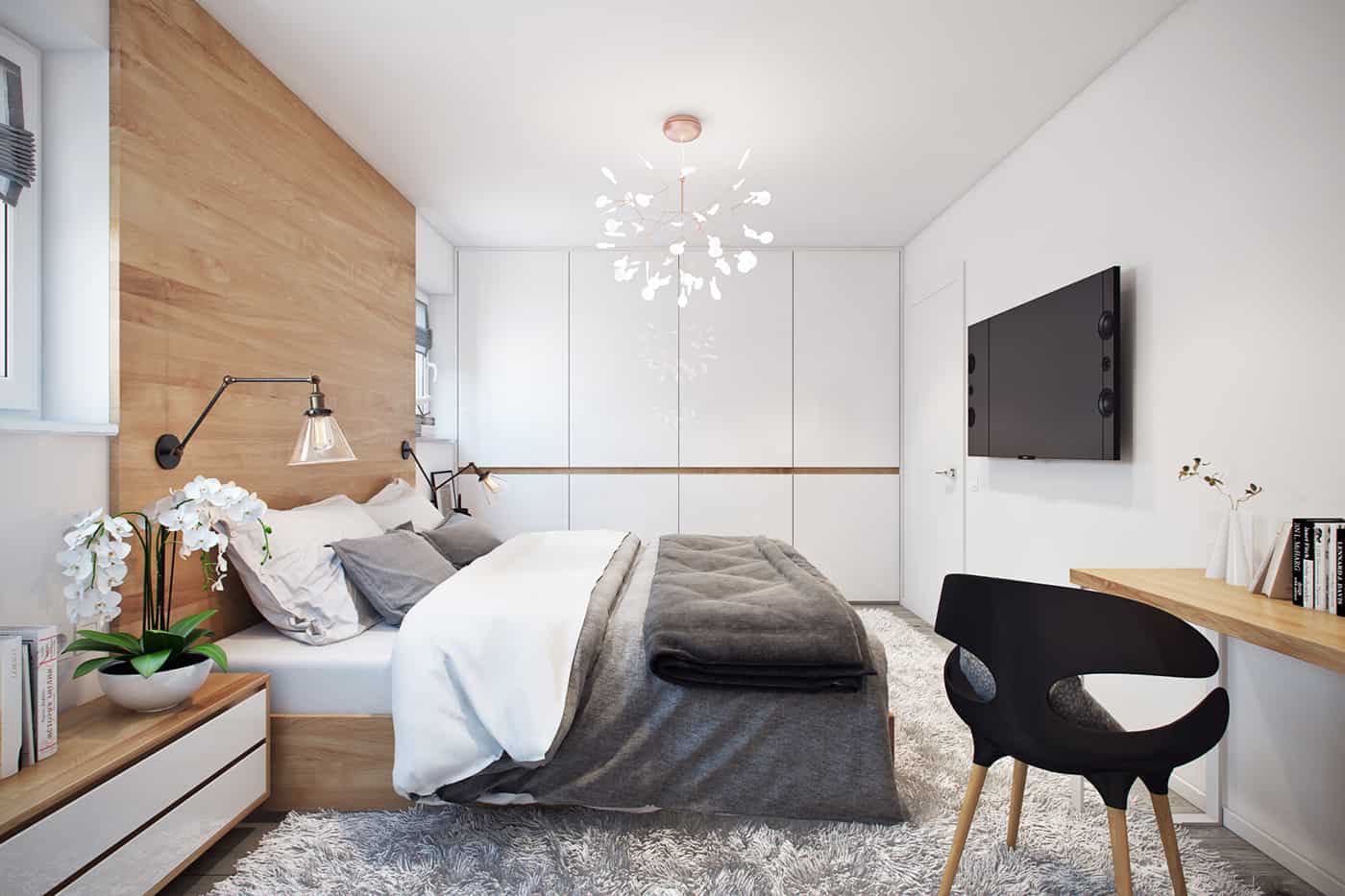 Well…I love natural textures and mixing objects with different levels of reflections. For example, mixing glossy and matte materials. I'm fond of reflection details. More often, there are metal or glass objects in scene. I also love light and sophisticated colors.
-Olesya Ligay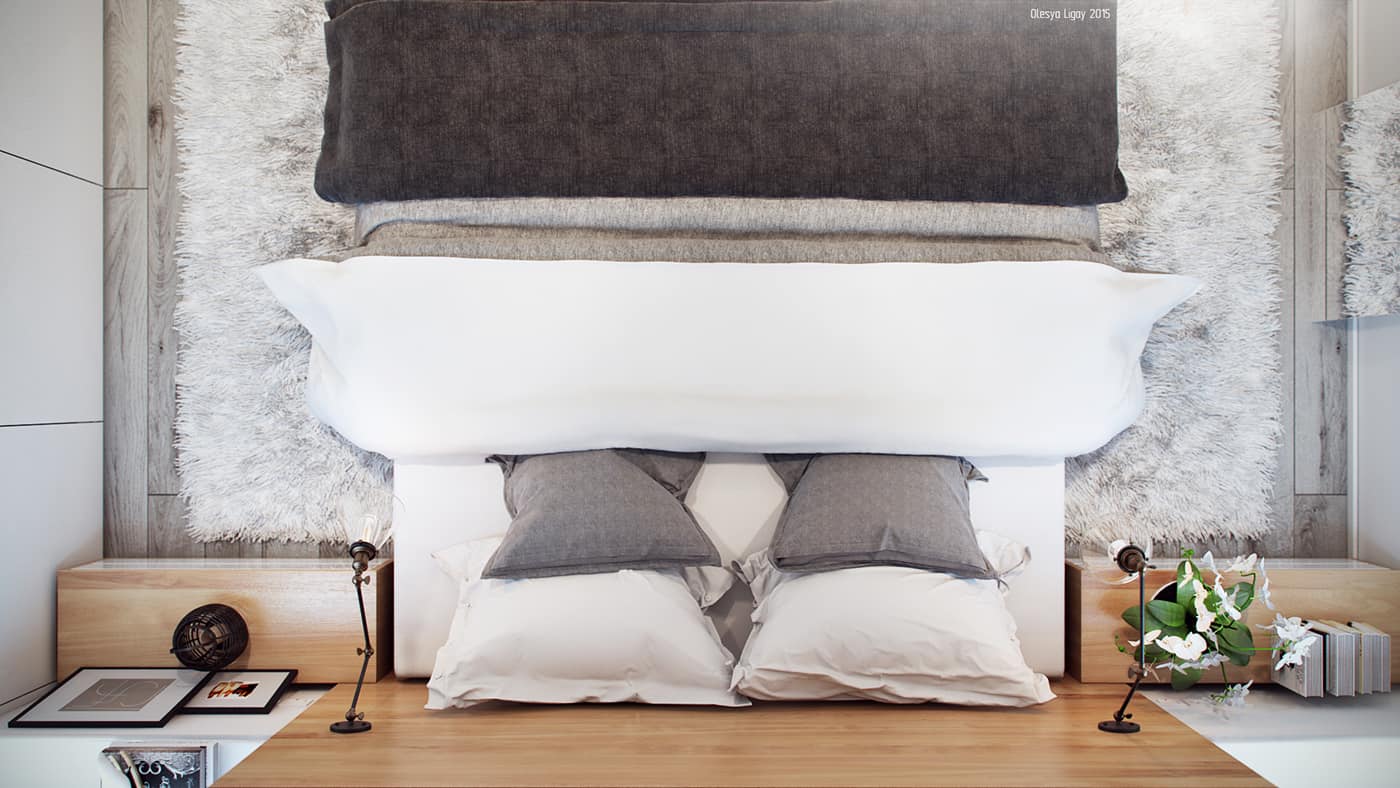 I think my style is very flexible. When i like new things, I try to incorporate it with my design so my style change from time to time. However, the constant definition for me is that the space have to be clean and soft – that means only usable things and soft fabrics, soft lights, colours and undertones. I have many inspirations among people. Most of them are young new designers. I like Australian interiors, Italian of course, and Polish too.
-Olesya Ligay
Try more. Be everywhere. Be active and ambitious! There are so many incredible things in the World! Make schedule for all your deals, it's an excellent hack.
-Olesya Ligay
About Olesya Ligay
Olesya Ligay lives in Kiev (Ukraine). She loves art in different expressions, especially young fresh art though it might be so weird sometimes 🙂 Olesya's second passion is floral Art. She also love travels and meeting new interesting people. Her dream is to travel around the world. See more of her works on Behance or her website.