Quintessence meaning – "the essence of a thing in its purest and most concentrated form" was embodied in Photographer Mike Dugenio Hansen's latest project which shows the early stage of a construction of a building.
Quintessence is basically the process of me walking around on this building site on  a late sunday evening. It's actually a housing complex with 40-50 apartments, currently being built in Aalborg. What I find interesting in it is that you (as a photographer) capturing architecture at an "infant-stage". The fundamentals are present, basic walls, openings, holes. You are able to perceive the space purely with light and concrete walls. It's kinda like an X-ray vision of architecture. It gives you a very objective look at architecture, were you are not being seduced or influenced, by materials, furniture, colors or plot and so on. I see something beautiful and interesting in that because it's very honest and true to its nature.

-Mike Dugenio Hansen
There is no particular source of inspiration for this particular project. What I do is I just walk around in my city and suddenly I stumble across something, and then I explore it. And through the process, I figure out what I like about what I am exploring. It's not like planning a road trip, or setting up prerequisites for something. It's a bit weird to explain. In a sense, it's like sketching, but you don't really know what you are sketching before you've started.

-Mike Dugenio Hansen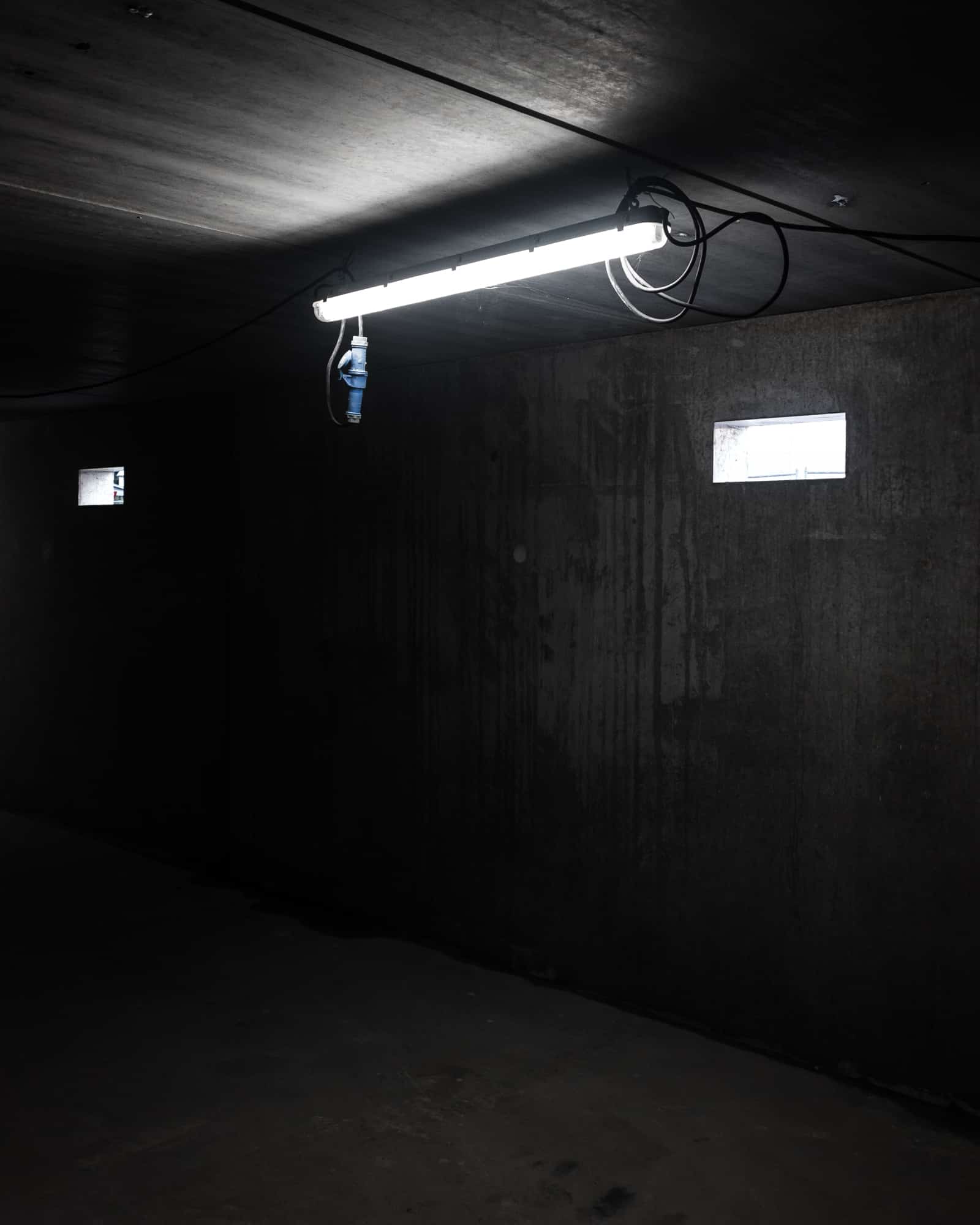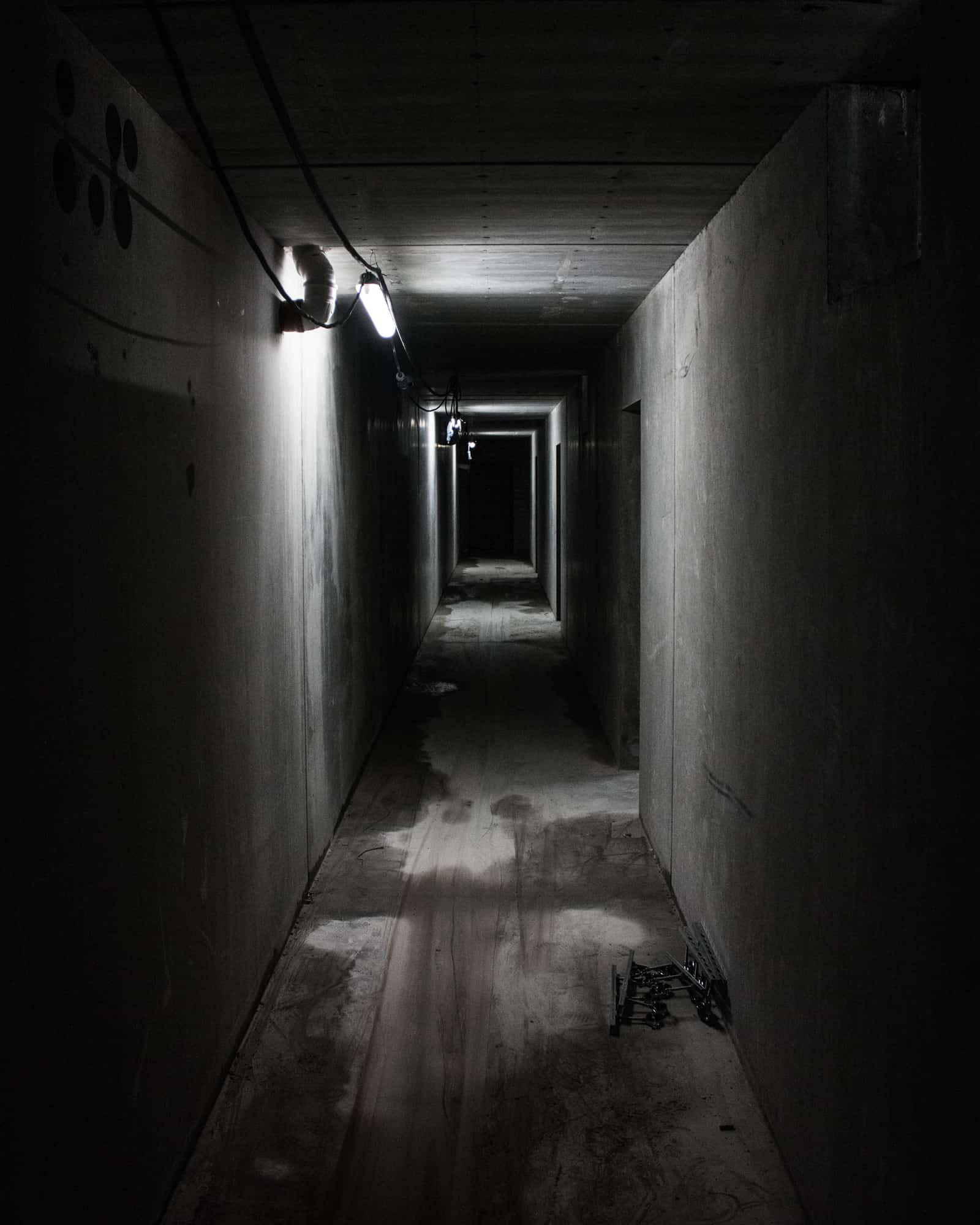 I have a thousand inspirations for my preferences in photography, it's hard to boil down to just a few but photographers like Jürgen Heckel, Todd Hido, Matthieu Gafsou, Hélène Binet are all photographers that I feel something strong about. But it's not only modern photographers but also painters like Edward Hopper's works, especially Nighthawks. Or Michael Kvium or Francis Bacon.

-Mike Dugenio Hansen
I don't like to say I have a certain style. And I don't go around when I am photographing thinking "Oh this will look in the style of what I've previously made". But I have things I am more drawn to than others. I like dark and isolated places, feelings of melancholy and emptiness, things that are not pumped with different emotions. I rarely photograph in the sun for example. I just think there's too many things to be seen in the light of the day.

-Mike Dugenio Hansen
Experience is the only thing that will make you better. Reading about it only makes you more knowledgeable. Looking at it only trains your eyes and mind. But doing it, relentlessly and consistently is what makes you good – at anything.

-Mike Dugenio Hansen
A Canon 70D , Velbon Sherpa tripod. Adobe Lightroom, Adobe Photoshop.

-Mike Dugenio Hansen
About Mike Dugenio Hansen
Mike Dugenio is a 27 year old Masters Engineering Architecture student at Aalborg University in Denmark. He's been photographing architecture and landscape for 5 years now. He try to dedicate his spare time to Photography and Architecture Visualisations, wherein both he explore Atmosphere, Compositions and Geometry. See mroe of his work on Behance or his website.