Drawing inspiration from popular industrial sans serif typefaces such as Bebas Neue, Alegre Sans & Dharma Gothic, Reckoner sets out to be a typeface with a modern twist whilst keeping the fundamentals aspects of a traditional font. So far, Reckoner has been used across gaming magazines, music branding and many more areas.
Reckoner is a free for commercial/personal use typeface that features a secondary set of characters in the lowercase form that can be used to add personality and flair to selected words.

-Alex Dale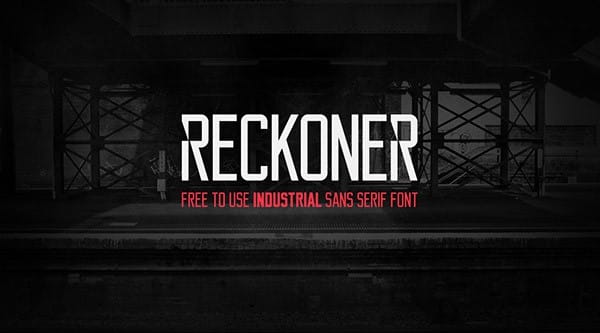 About Alex Dale
Alex Dale is a professional designer with experience across environmental, print and digital design. He now works as a Digital Designer for Creative Agency REBORN .
Always curious about illustration and design, Alex started learning Adobe programs when he was 15. Self taught and practicing his craft by creating digital artworks focused towards sports stars. He refined his skills with an Advanced Diploma in Graphic Design & Communication from one of Sydney's top design schools, Design Centre Enmore and discovered his passions (and strengths) towards Branding, Typography and User Interface design.
In the future, Alex hopes to delve deeper User Experience design, Photography and Motion Graphics. You can see more of his work on his Behance and his personal website.