Amal Alili's redesign concept is for Mail.ru Group's Dribbble competition, he gave the name "Flat Air" to the concept. Amal's main aim is to give a different aspect to the users of this application. He wanted them to feel relaxed and comfortable when they use this app. He believes that users should not be bored and tired because of the design when they read their long and crucial mails. The colors that are used in project helped him with his mission – people will feel calm because of the color that was inspired by the sky.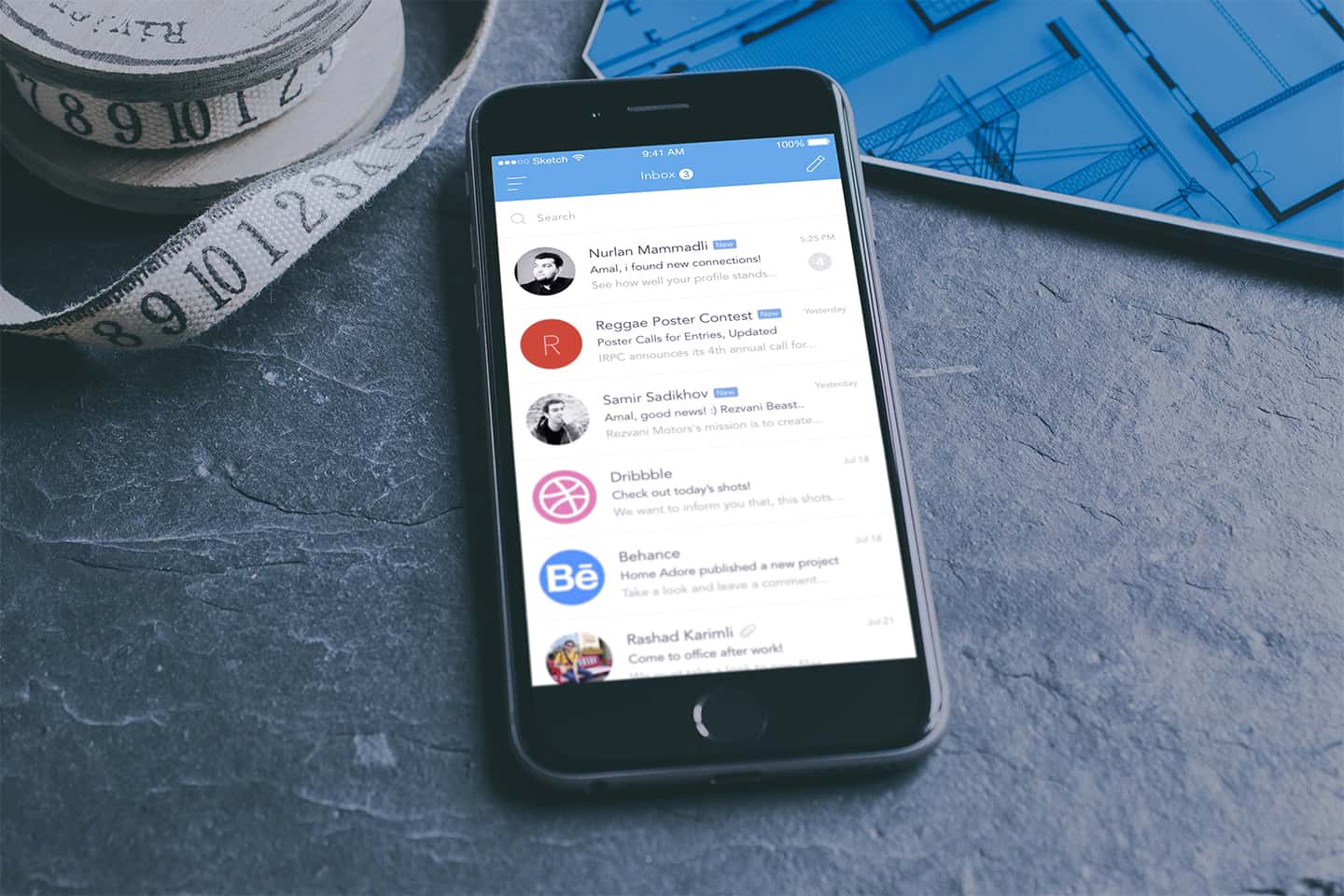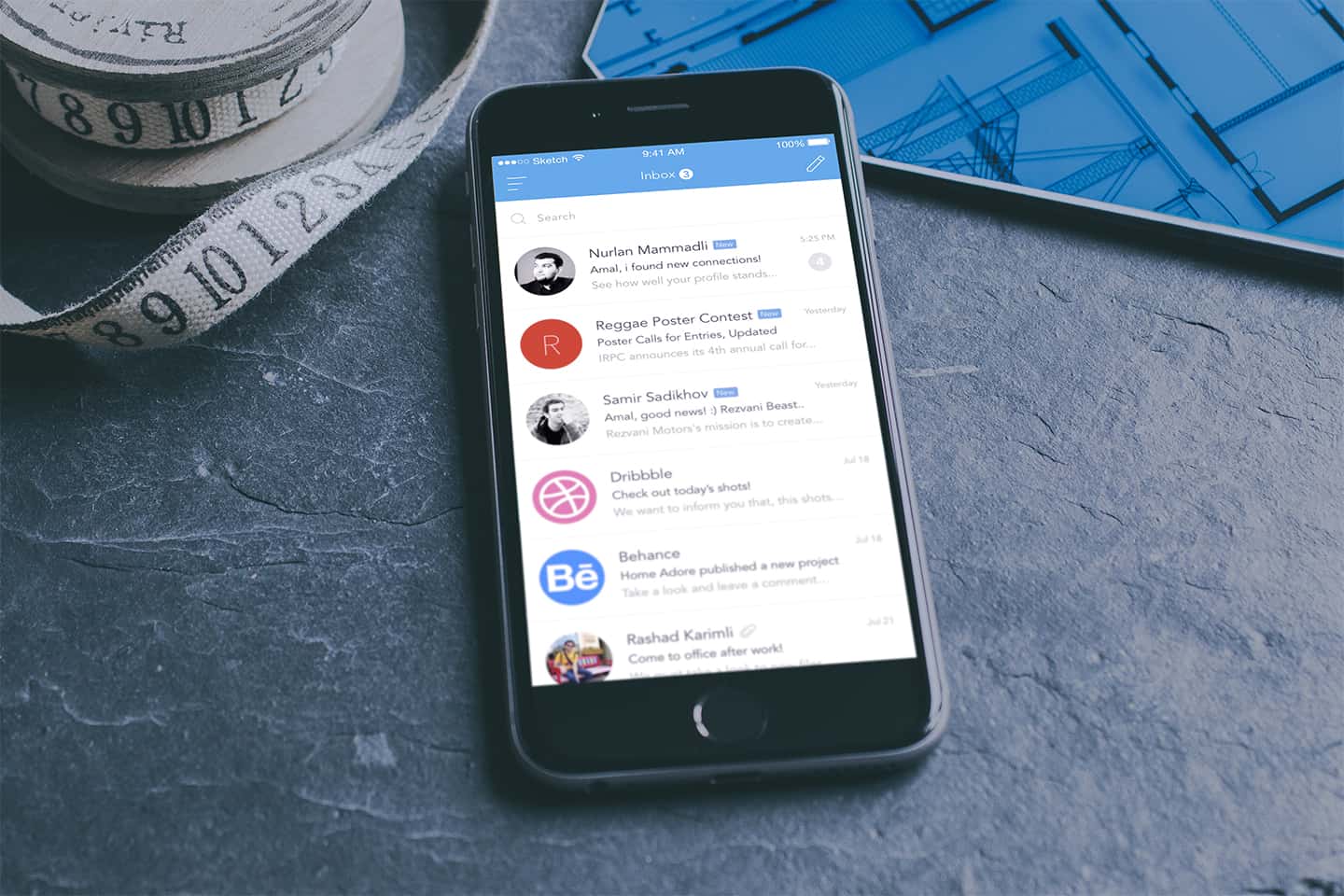 To be honest, I really love flat design and style. I think it gives people more convenience and better usability. Therefore, I create simple, soft, minimal and clean e-mail app concept. You can see the smoothness between pages and fresh and soft usability.
-Amal Alili
Inspiration is the main source for us. For me, music is the main part of life and inspiration. I can't imagine myself without music and it helps me every time in every situation. I was listening to trip-hop genre music during this project. Consequently, you see the excellent redesign concept 🙂
-Amal Alili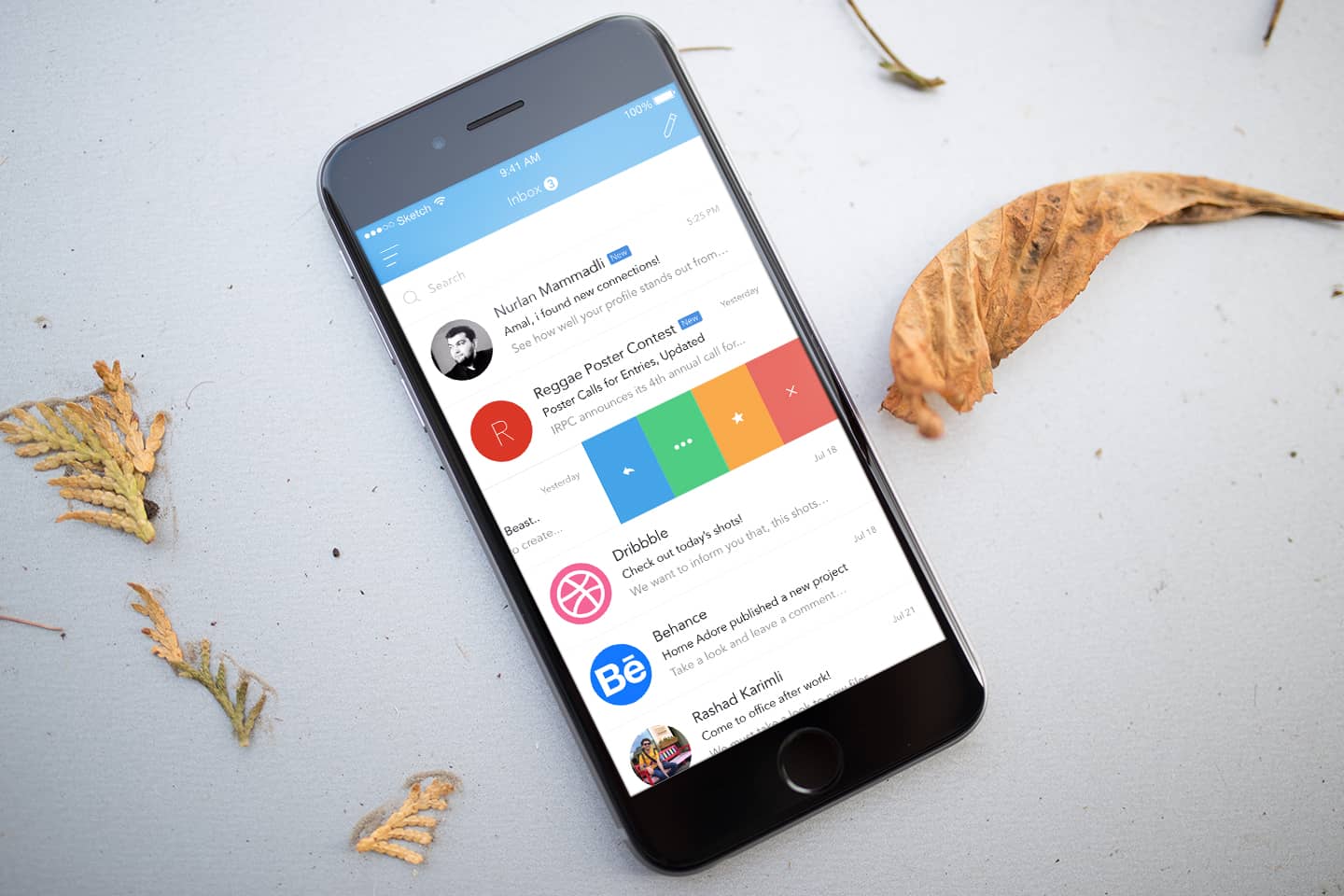 I appreciate the old one, but I wanted to give more usability and comfort feeling with deleting icons and bars. Nowadays, users don't like more information and buttons in applications and web versions. They want useful information and fit to work. Trademark's has two main and one assistant color. I've selected one main and assistant color. Blue and white colors seem perfect together. I think my concept has a different aspect from others. Users will love this.
-Amal Alili
Frankly, most of my work is in different styles. I love doing photo manipulations, to create illustrations, and being engaged in advertising design. You can see portfolio links on my official website. Music notes are in every piece of my work. The most important thing is your own style. You must have own style, point of view to the all objects around you. Draw your own way in design. Be free when you think about your project and break every border in your own projects to show your creativity to the world. Think with your heart, do with your brain!
-Amal Alili
See the video and the app's prototype.
About Amal Alili
Amal Alili is a 22-year-old graphic designer based in Baku, Azerbaijan. He has always wanted to create something since his childhood and this desire helps him every time. He's a person who has a high passion in design, illustration and different types of art. One of his dreams is to master all the design technologies and become one of the top designers in the world, and now, he's working towards it! See more of his work on Behance or his website.