Restaurant interior design, Koweït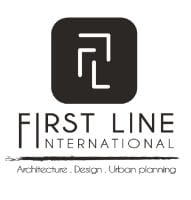 Our architecture firm, FIRST LINE INTERNATIONAL, created the interior design of a resort Restaurant in Koweït.
The client requested an original design with neutral colors like white, beige, gray, or dark brown to incorporate into the restaurant's decor.
We thought about adding textures and special design furniture to our restaurant's decor to help create a welcoming ambiance for customers.
Soft white walls with polished dark wood for furniture and glass curtain aspect will offer a relaxing, inviting atmosphere to diners.
We decided also about adding water with fountains and vegetation! these two elements can make a restaurant dining room unique and visually pleasing.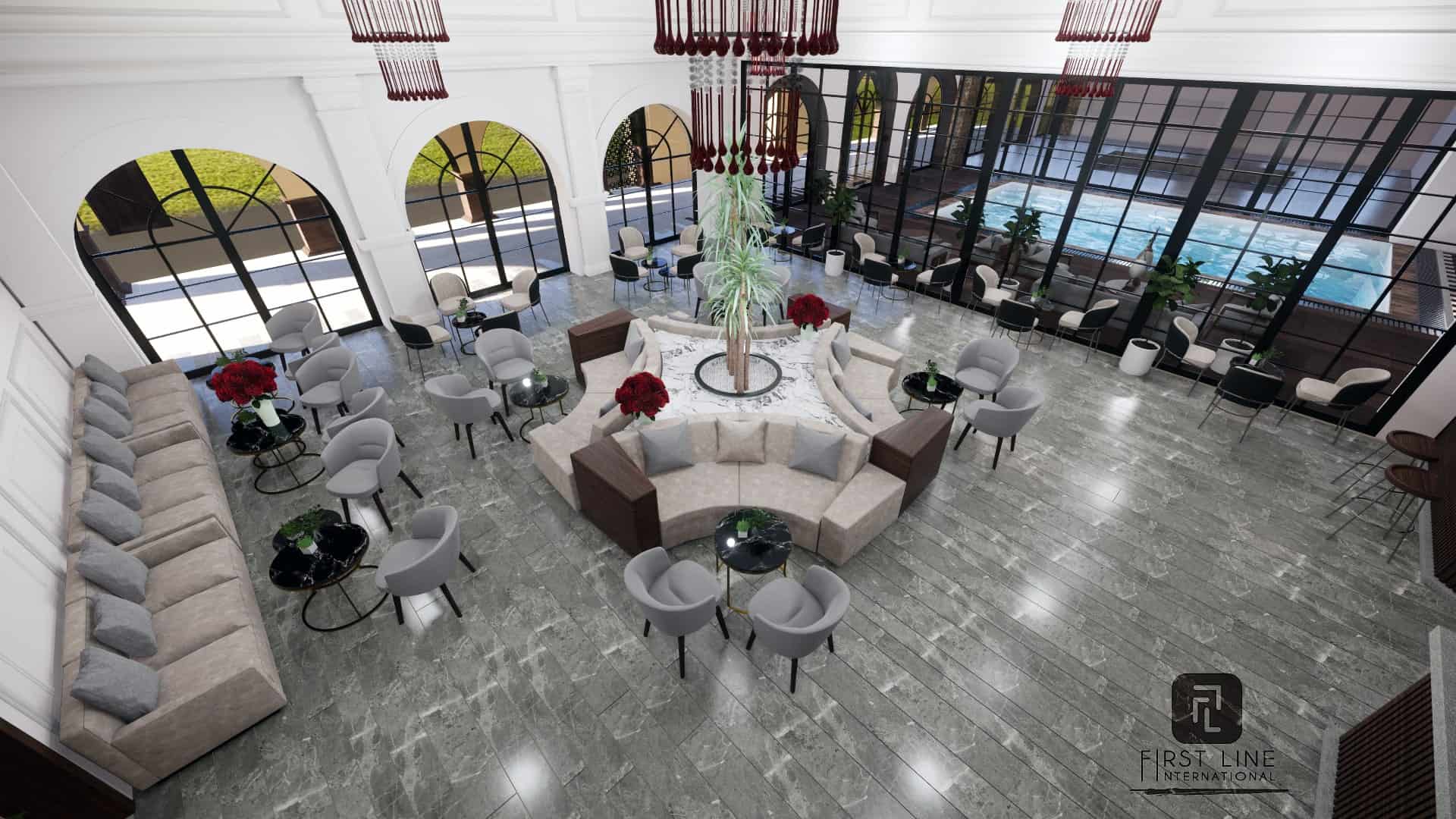 The goal was to make an original, stylish, fashionable interior and taking into consideration the traditional entrance style of arches in constructions. So to avoid the use of the already known typology of restaurant styles, we decide to create a central circular-shaped interior with stunning furniture to be occupied by the customers. The bar is the center of attraction and other decoration elements like satellites around it.
We thought about using colors such as light grey and beige is a nice idea to add a relaxing feeling among customers, making them want to stay more as they feel welcomed in addition to the use of the vegetation and red flowers.
We used SKETCHUP for 3D modeling and ENSCAPE rendering engine for creating the 3D renders and a video walkthrough for our client.
We started by creating the 2D design with Autocad then searching for references and similar projects of designs for restaurants to inspire from them.
After that, we created the 3D model choosing the right colors, materials, colors, and furniture as the client liked and matching with the style that suits the project design!
After fixing the design and getting very nice feedback from our client, we started the rendering process using ENSCAPE.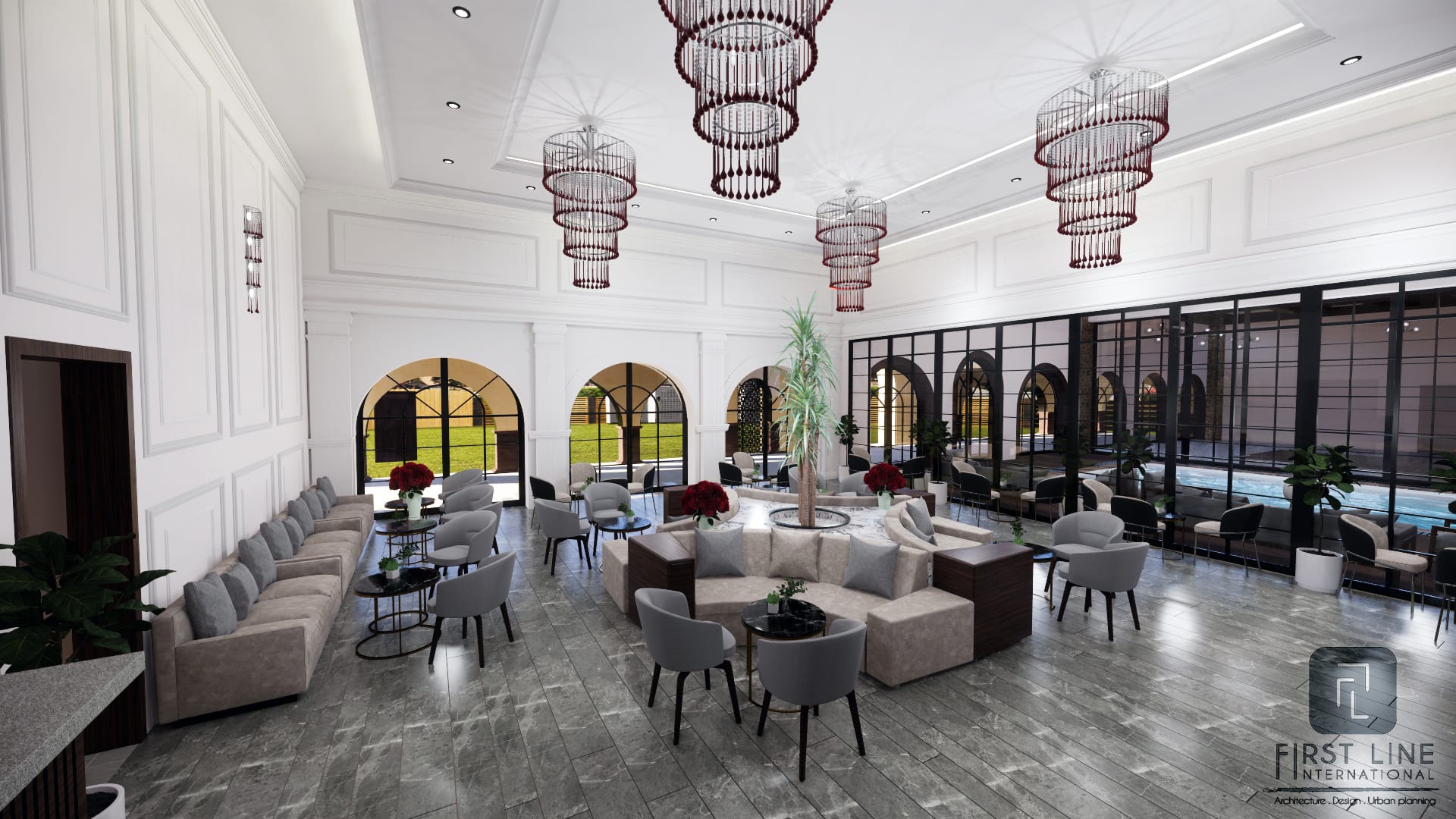 The client appreciates the project interior style a lot, especially after creating a video walk-through and a 360°animation so he visualized it more.
We learned a lot about the importance of good communication with the client which can lead to a successful project and the importance of good documentation for inspiration is essential for the designing process.
𝐅𝐈𝐑𝐒𝐓 𝐋𝐈𝐍𝐄 𝐈𝐍𝐓𝐄𝐑𝐍𝐀𝐓𝐈𝐎𝐍𝐀𝐋
Agency of ARCHITECTURE, INTERIOR DESIGN, and URBAN PLANNING.
Our field of intervention is located on projects of construction, redevelopment, renovation, and extension.
CONTACT US ON:
𝐏𝐡𝐨𝐧𝐞: (+𝟐𝟏𝟔) 𝟗𝟑𝟓𝟓𝟗𝟓𝟑𝟓
𝐖𝐡𝐚𝐭𝐬𝐀𝐩𝐩: (+𝟐𝟏𝟔) 𝟗𝟑𝟓𝟓𝟗𝟓𝟑𝟓
𝐄𝐦𝐚𝐢𝐥: 𝐟𝐥𝐢.𝐜𝐨𝐧𝐭𝐚𝐜𝐭𝟐𝟎@𝐠𝐦𝐚𝐢𝐥.𝐜𝐨𝐦
𝐀𝐝𝐫𝐞𝐬𝐬: 𝐓𝐔𝐍𝐈𝐒𝐈𝐀