Restaurant/Office Building is a semestral project by Architecture student Kacper Marczak, of a so-called Integrated Architecture Design. The building is located towards Kościeleckich Square in Bydgoszcz. The ground and first floor is a Restaurant while the top floor is designed for personal architecture studio with a separate communication string.

At first glance you can see the majority of a clinker brick which was an obvious choice to fit my building with surrounding architecture, which basically is mostly red/orange coloured, but to avoid any monotony, I used black steel profiles as a additional decorative element which fits perfectly to black window frames.
-Kacper Marczak
To make my building more intriguing and to distinguish the restaurant part of an architecture studio, I simply used titanium zinc material for elevation. It gives a nice contrast to the rest part of projecting building.
-Kacper Marczak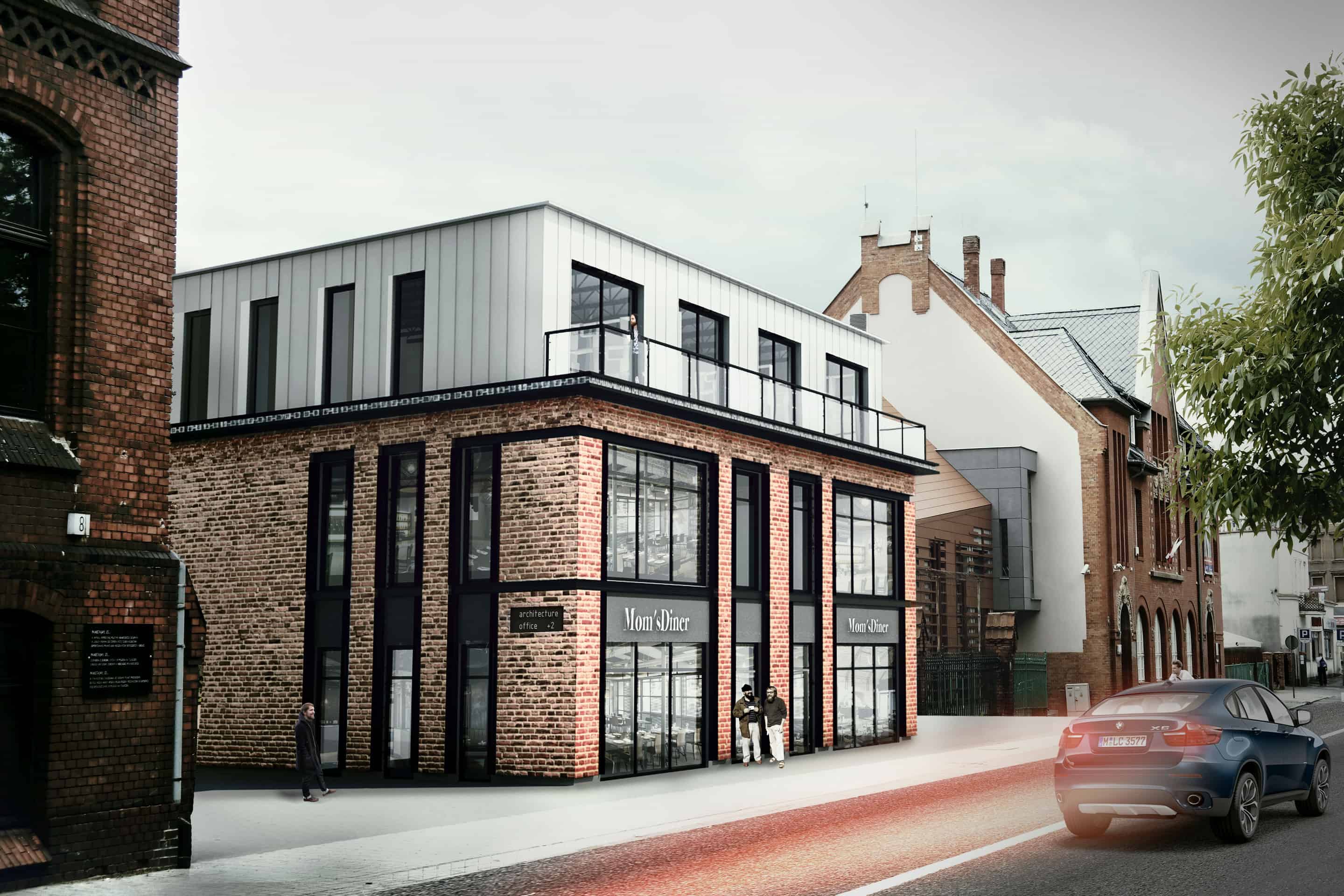 My inspiration was the closest surrounding, because of the fact that I had to create single urban tissue. It takes a lot of time to develop appropriate craft in a specified field of life, so try to focus on things that you really want to do in your life instead of losing time for short-lasting activities.
-Kacper Marczak
About Kacper Marczak
Kacper Marczak is an Architecture student from Poland. During his studies, he realized that his interest in architectural visualization and graphic design. His nearest goal is to raise his skills to create photorealistic visualizations. See more of his work at Behance.