Royal Gardens
Royal Gardens
New capital residential compound , Inspired from natural diversity ,We used the geometry of tree leaves & rose petals to form a homogeneous residential compound , that will provide advantages can only be provided through a dynamic shape .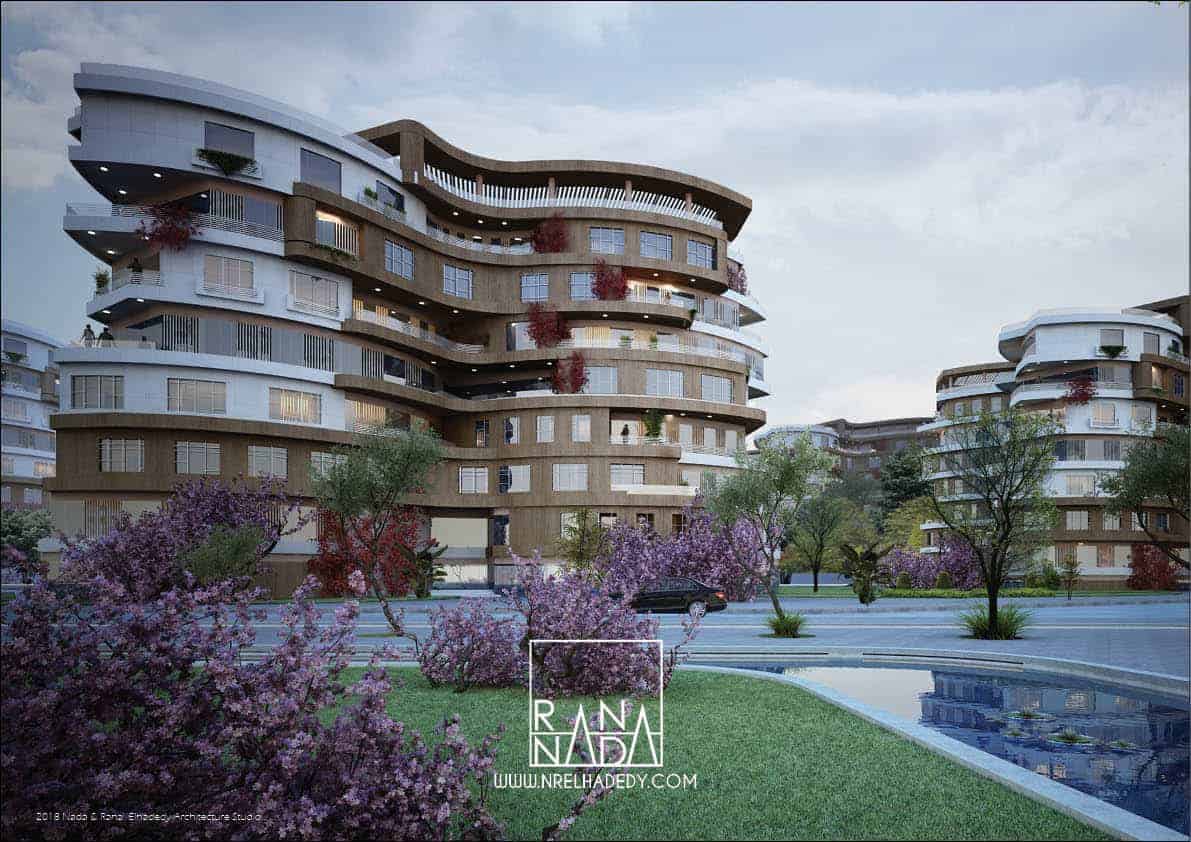 the idea was based on the client inspiration , he wanted an the compound architecture to reflect his own perspective of royal garden , providing an amazing view for each residential units with a astonishing landscape .
Our Approach is to provide the maximum natural ventilation , visual diversity , and open view to all internal spaces Open spaces & Recreation areas .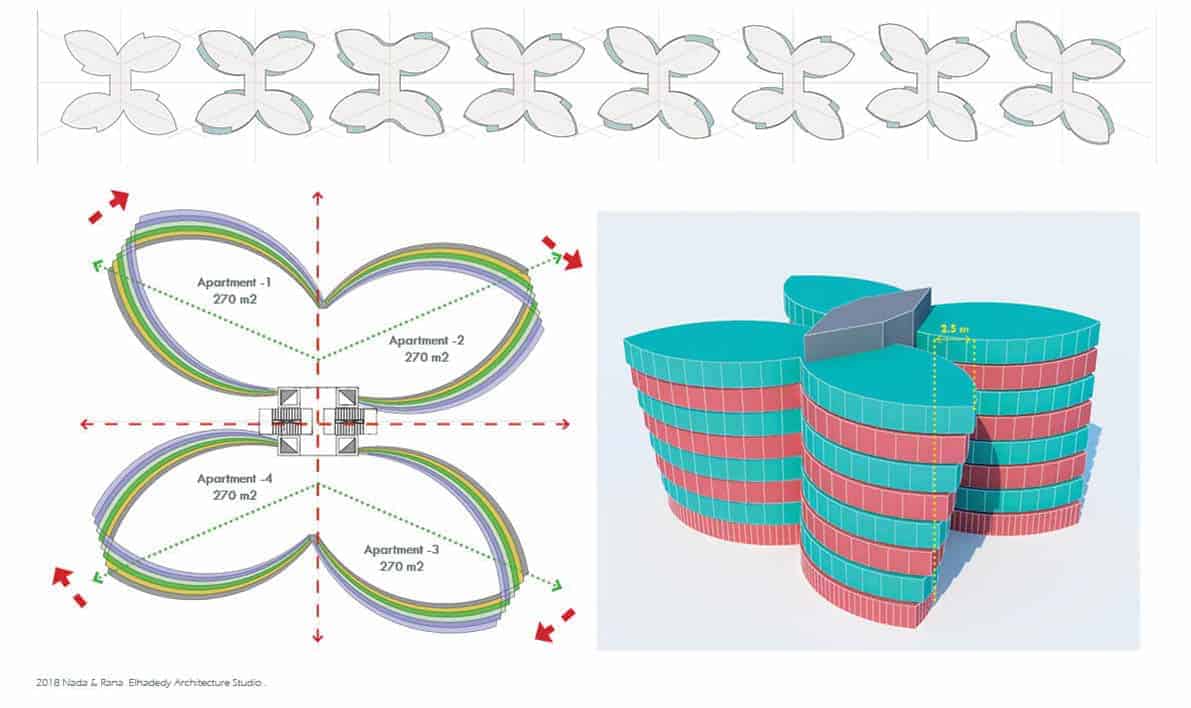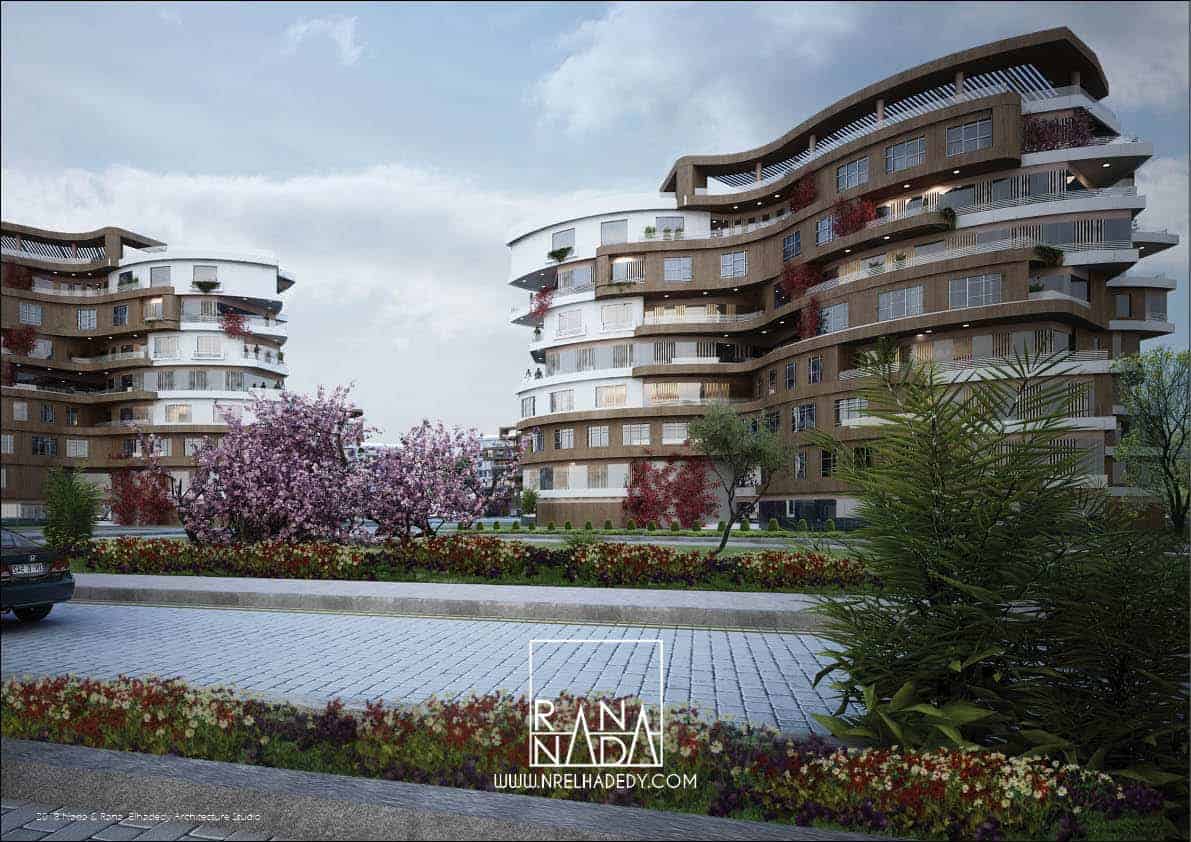 we worked on a few ideas that came from the client's inspiration , then we tested each one separately , and then finally came to one particular idea that fits the requirements .
and we started incorporated the sketches into a more detailed design using , the following software's (Auto desk 3ds Max Vray AutoCAD Rhino 3D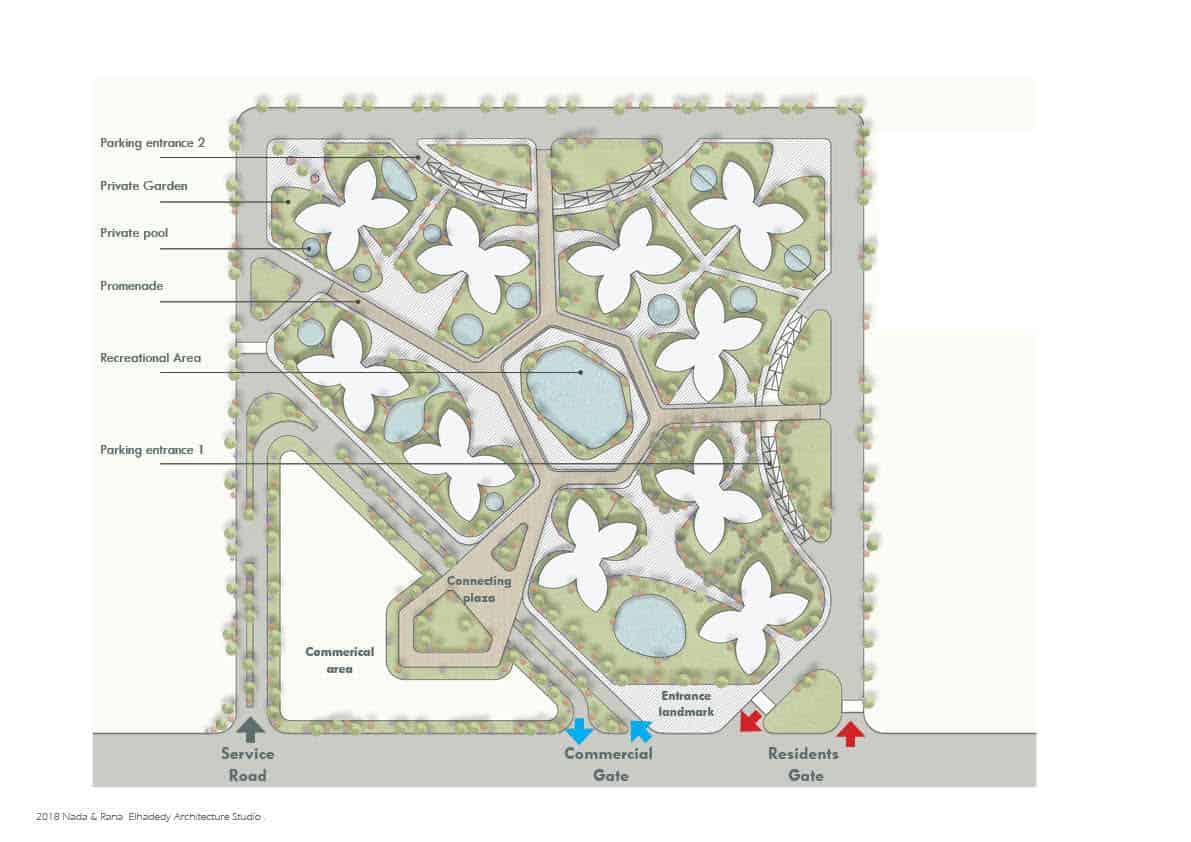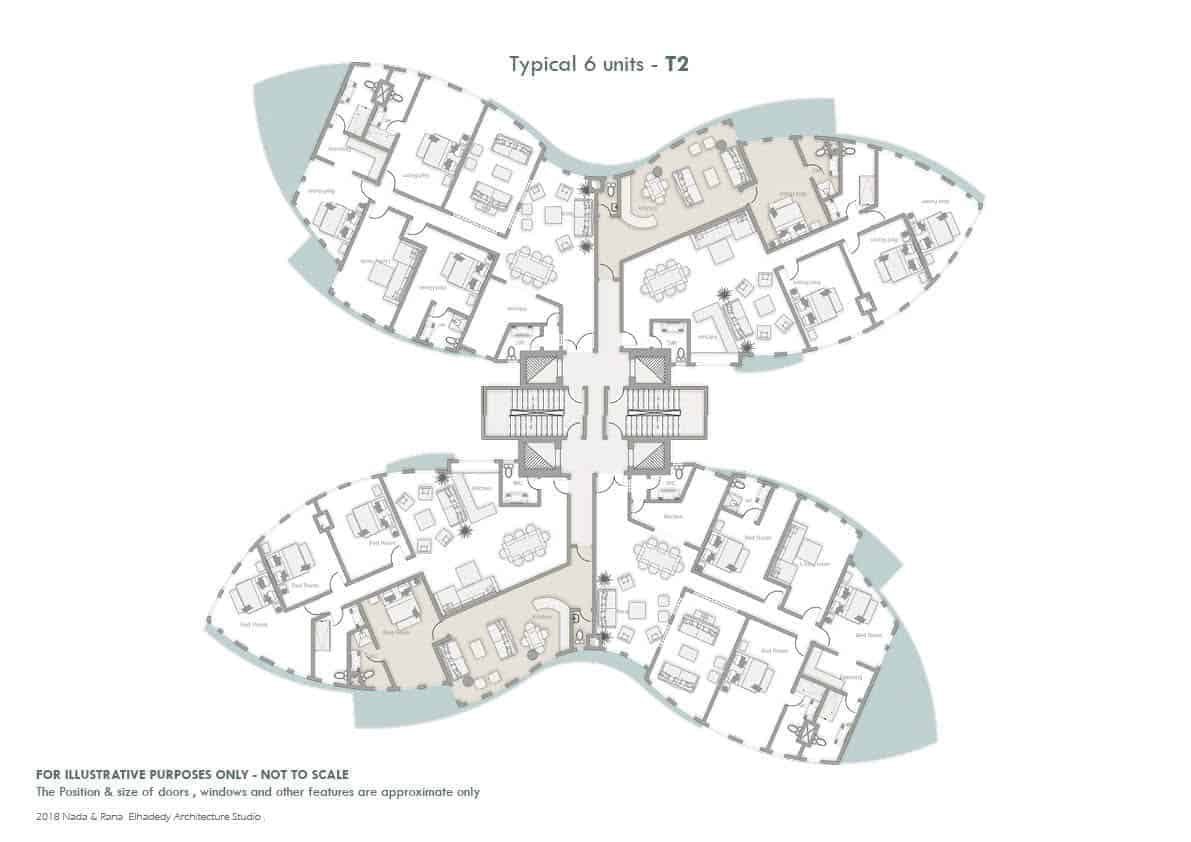 well the project was a bit over the top regarding the execution cost , so there were doubts about the applicability of the project , but we consider the proposed idea as a main base to building on it and slightly reducing the cost and reaching a middle ground where the project will be eventually applicable .