Salty
I was asked to make the branding for this new exciting Food Blog. I tried to combine a clean and minimal type with some bold and eye catching food photography compositions. I was responsible for the animation/branding/art direction and post-production on this project.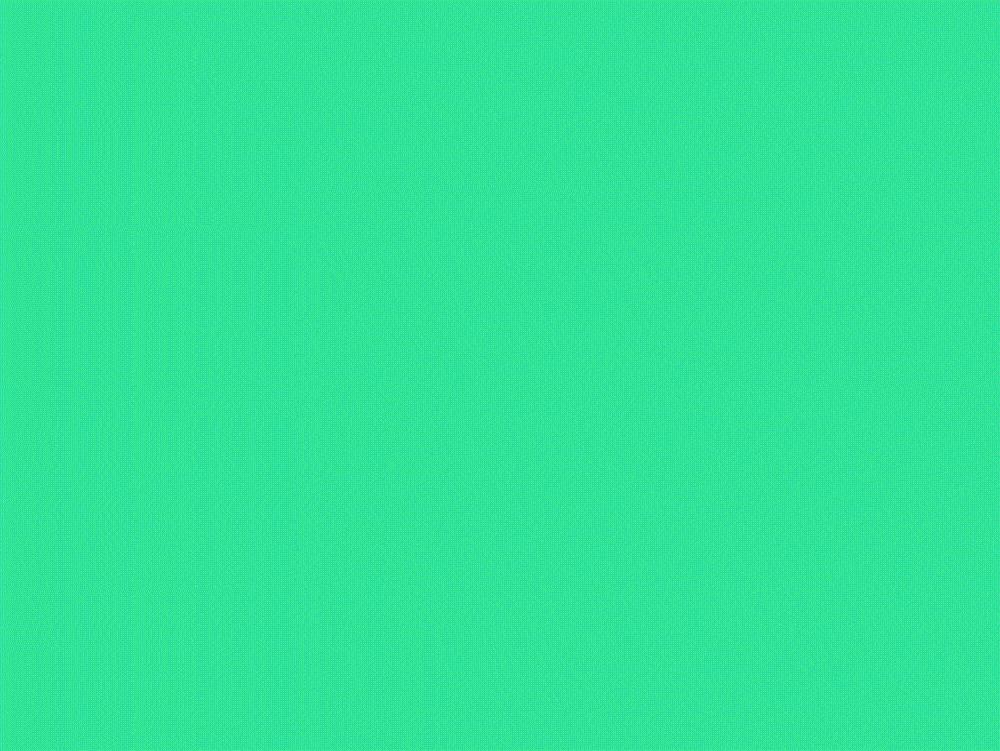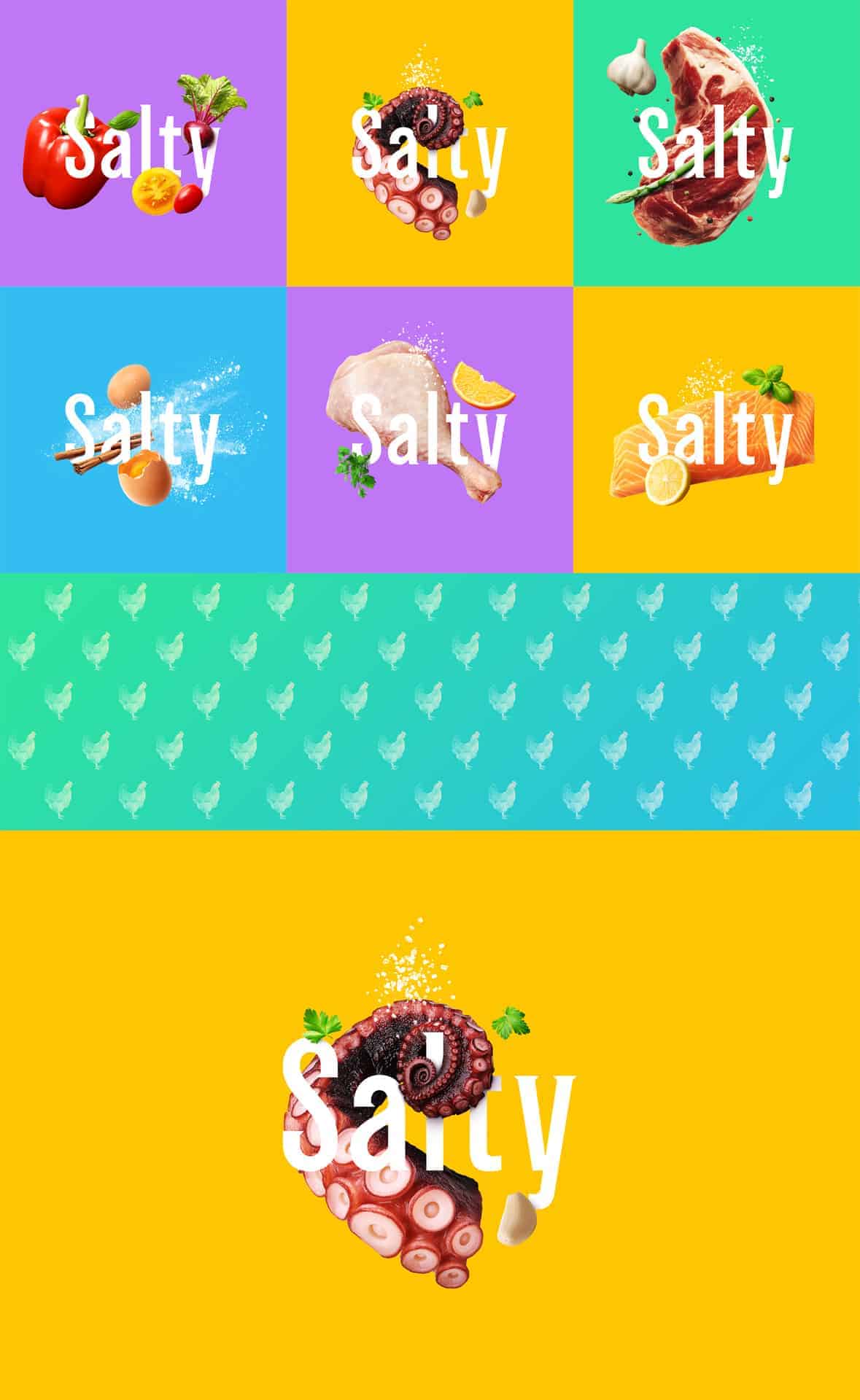 I started this project in 2017 and believe it or not, unconsciously i decided on a route that was marked a new trend in 2018, which is the integration of bold flat typography with real life elements. I spent some time doing research on existing food/restaurant/blog brands and to be honest i was having an hard time deciding on what to do, since the client gave me a lot of freedom. Regardless of what many might think, sometimes freedom can be your enemy. At least in my case - since i'm a perfectionist i always wonder if the idea that i'm having at the moment is the best one i can have and if the product of that is the best outcome i can make. That can result in a long creative thinking process. In the end, this idea came very naturally as i was searching for food photography - it made all the sense in the world to combine something flat and clean (type) with something volumetric and full of colour (the food elements). So i just started experimenting compositions and the rest was a very smooth process.
For this project i used mainly Adobe Photoshop, as i usually do in my projects. I went a lot by my instincts and i didn't use any sketches or drafts for the compositions. If something felt right i just went with the flow and started the post-production on the chosen composition. I made it purposely so that the the photography elements and impact on each other and the typography (shadows/lights) but not the other way around. I also created some food patterns and animations, for some other kind of usability - on social media for instance.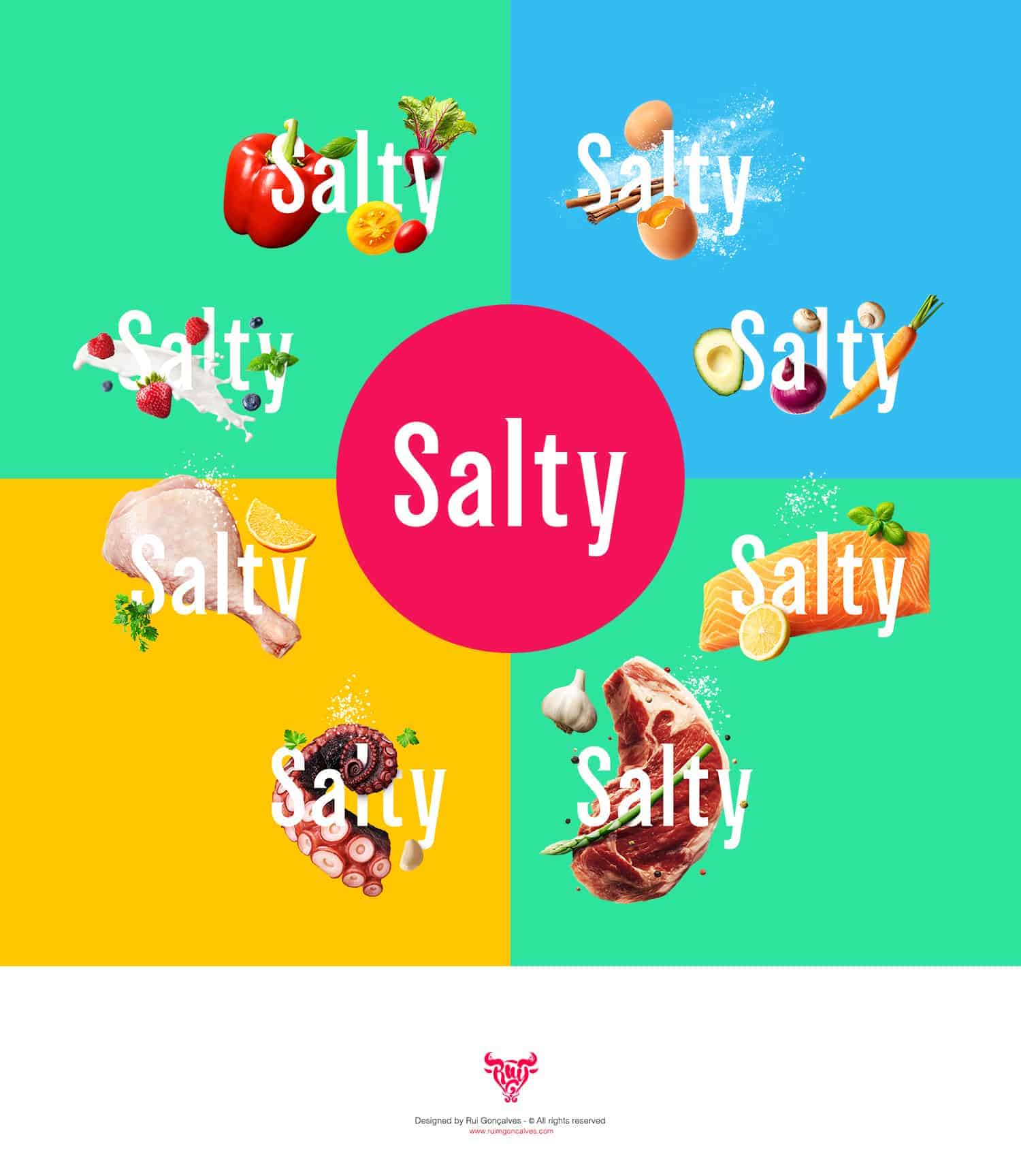 I'm quite proud of the final result and i was expecting a good reaction from my peers to be honest, but just a few days ago my project was featured on the Graphic Design curated gallery on Behance - so that was definitely the cherry on top of the cake. The project was already having a great feedback but this feature was something that i was really looking forward for some time.
I actually made some progress on animation, what i did was quite basic but since animation it's something i really don't know that much about, was quite fun to explore a bit more and having good feedback about it.
Go ahead and see the whole project on behance if you feel like - https://www.behance.net/gallery/62795151/Salty