Samurai Jack by Roumen Filipov
Samurai Jack is an American animated television series created by Genndy Tartakovsky for Cartoon Network. The series follows Jack, a time-displaced samurai warrior prince, in his singular quest to travel back in time and defeat the tyrannical demonic wizard Aku. The series is known for its cinematic atmosphere, masking-based animation style, and battle scenes which pay homage to samurai films. 3D Artist, Roumen Filipov pay his tribute to Samurai Jack with his illustration.
Samurai Jack is a tribute to one of the most iconic moments of the series when he finds himself surrounded by thousands of those beetle-robot things and cut them in pieces in the middle of the red wasteland. The idea was the make a strong and dynamic still, showing that he is ready to face the danger that moves towards him. I had technical and artistic goals in this project such as dramatic lighting, torn clothes, rendering lots of stuff with real 3D DOF in and 6k resolution without exploding my poor pc, good composition, etc.
-Roumen Filipov
My main inspiration is the animated series itself, and some other cool illustrations of Samurai Jack I found on the internet.
-Roumen Filipov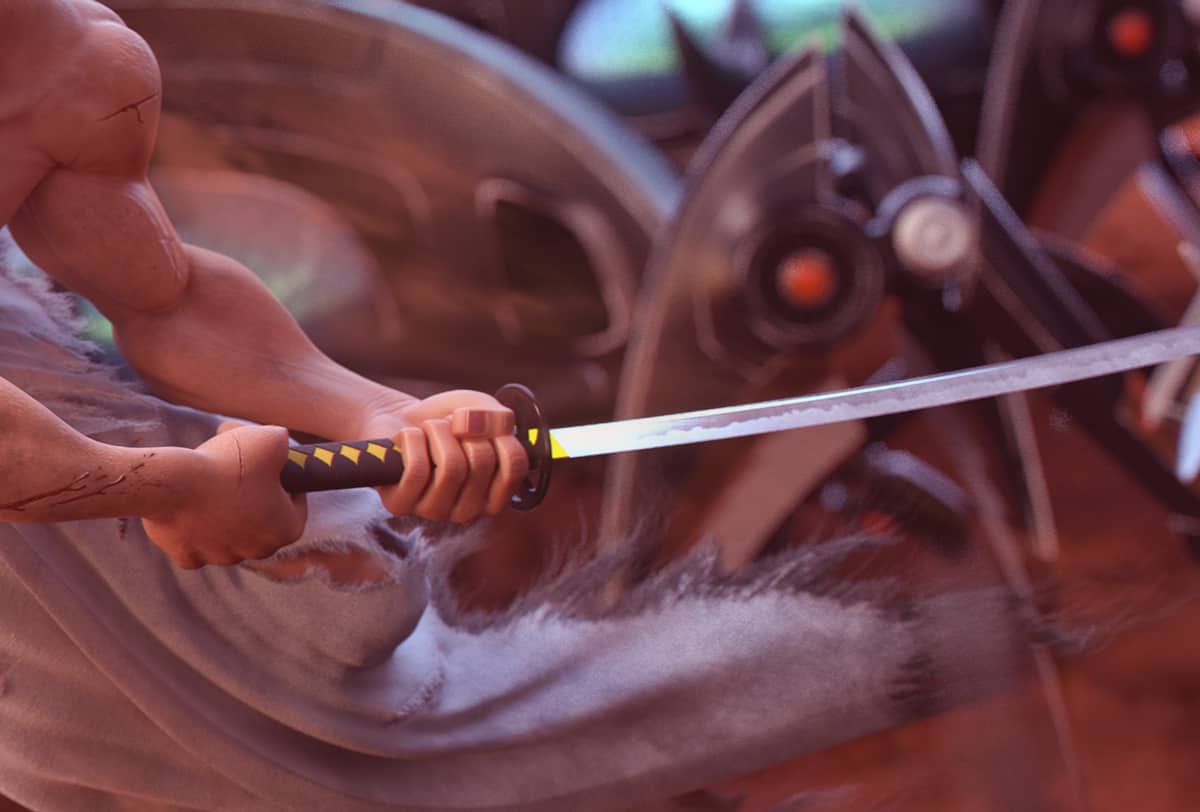 Never think that you know enough and always try to be better in what you do as an artist! Don't be afraid to go and talk with people you admire, they can be nicer than you think and give you some awesome feedback. And most important of all, have fun!
-Roumen Filipov
ABOUT ROUMEN FILIPOV
Roumen Filipov is a 3D artist born in Bulgaria and is now currently living in Brazil. He has work with computer graphics since 2010 and joined the team at Hype.cg. Beside his work as a 3D generalist in the studio, he has always loved character design and illustrations. See more of his work at Behance or at his website.