Savú Parrilla
Brazil is the third red meat consumer country in the world. So, Brazilians love barbecue and it is part of their life. Spread all over the country, we have different types of grill houses: the common ones with cheap prices and no differential at all, the ones that try to bring some differential but fail on it, and now we have Savú Parrilla.
In a modern open air ambient, the steakhouse focuses on high standard red meat serving, with different sort of meat cuts and a unique experience.
Savú means smoke in Finnish, and so we have used this "smokiness" on its entire communication.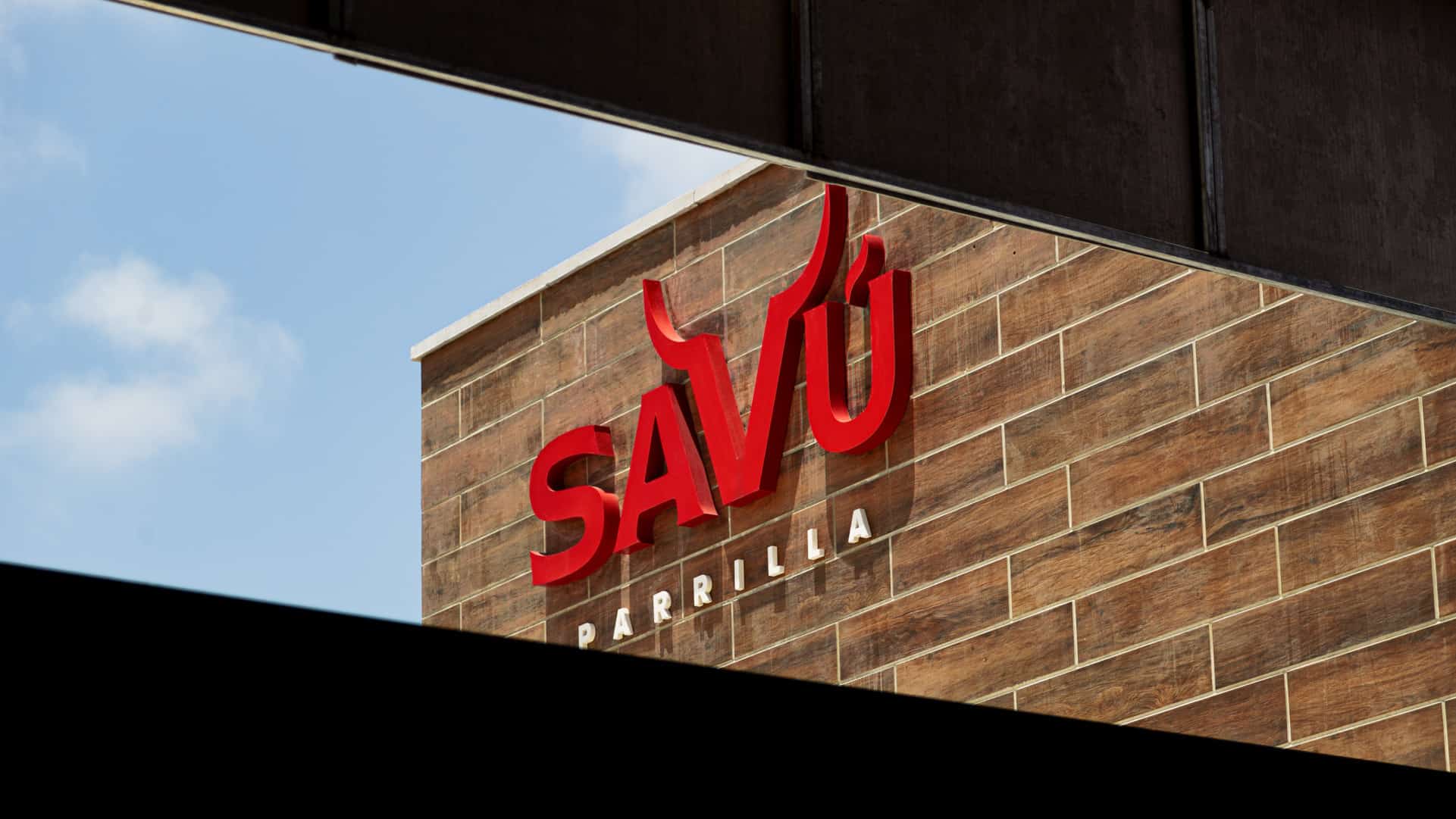 We've searched in the symbol express the main kind of meat used on the steakhouse: beef. In Brazil, a particular cut is very appreciated, the Picanha cut, the rump steak. So it was essential to trespass the ideia right in the symbol so when people sees it, knows that the main cuts in the house comes from bulls.
For the colors, we used meat tons, whit a brighter red and a darker one to contrast with black and white.
The symbol was patterned in every single corner of the steakhouse: on the tables, on the tables feet, the cutlery, the walls, wooden trays, glasses, uniforms, and many many other applications and assets.
With that, we have transformed an elegant restaurant concept into a strong, bold and remarkable work for a steakhouse, that is growing a lot day by day. We hope it continues just growing like that.