Seafood Banquet is a series of one 50 x 70 cm sized 5 layer screenprint and two 4 layer A3 sized risograph print in lush colours with luxurious inks. Read on and enjoy!
I was inspired when preparing a meal with some shrimp. Of course a banquet also is a celebration so it's a celebration of seafood. I wanted to create a series of prints when making a shrimp pad thai. These shrimp looked great made out of all these small parts like a toy model building kit. My illustrations are some sort of collages/building kits made out of torn paper pieces, drawings and textures.

– Nick Liefhebber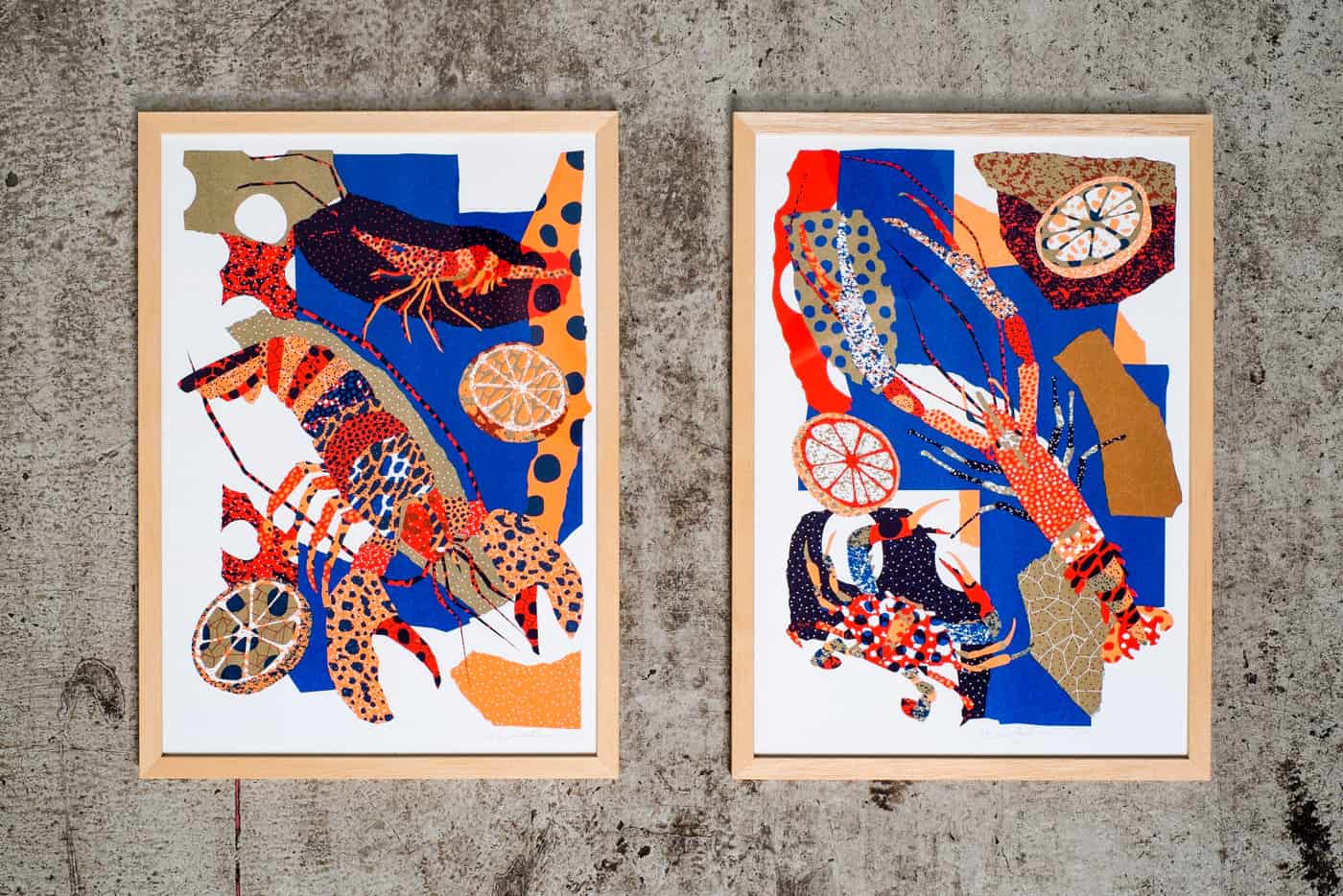 As a graphic designer and illustrator I really like to make autonomous work from time to time. Work I don't have to justify. These works are usually based on personal interests and small inspiring elements in the world direct around me. Visually inspiring, nice stories. Here I just like how the animals looked like.

– Nick Liefhebber
I usually make some sketches with an ink brush pen. After that I start to build my images like a collage in my computer switching between abstract forms and illustrative elements. I also make a set of textures, patterns and forms which I use to add depth and tactility. After I create my final image I choose a printing technique. In this case I chose to make a 5 layer screenprint and two 4 layer risograph (stencil) prints.

– Nick Liefhebber
Black paper for creating the abstract composition shapes and some larger other shapes, a scanner, a pentel brush pen, and illustrator. And of course all stuff needed for screen printing and riso printing. I got the ideas from crab, shrimp, lobster, crayfish, oceanlife, food and citrusfruit.

– Nick Liefhebber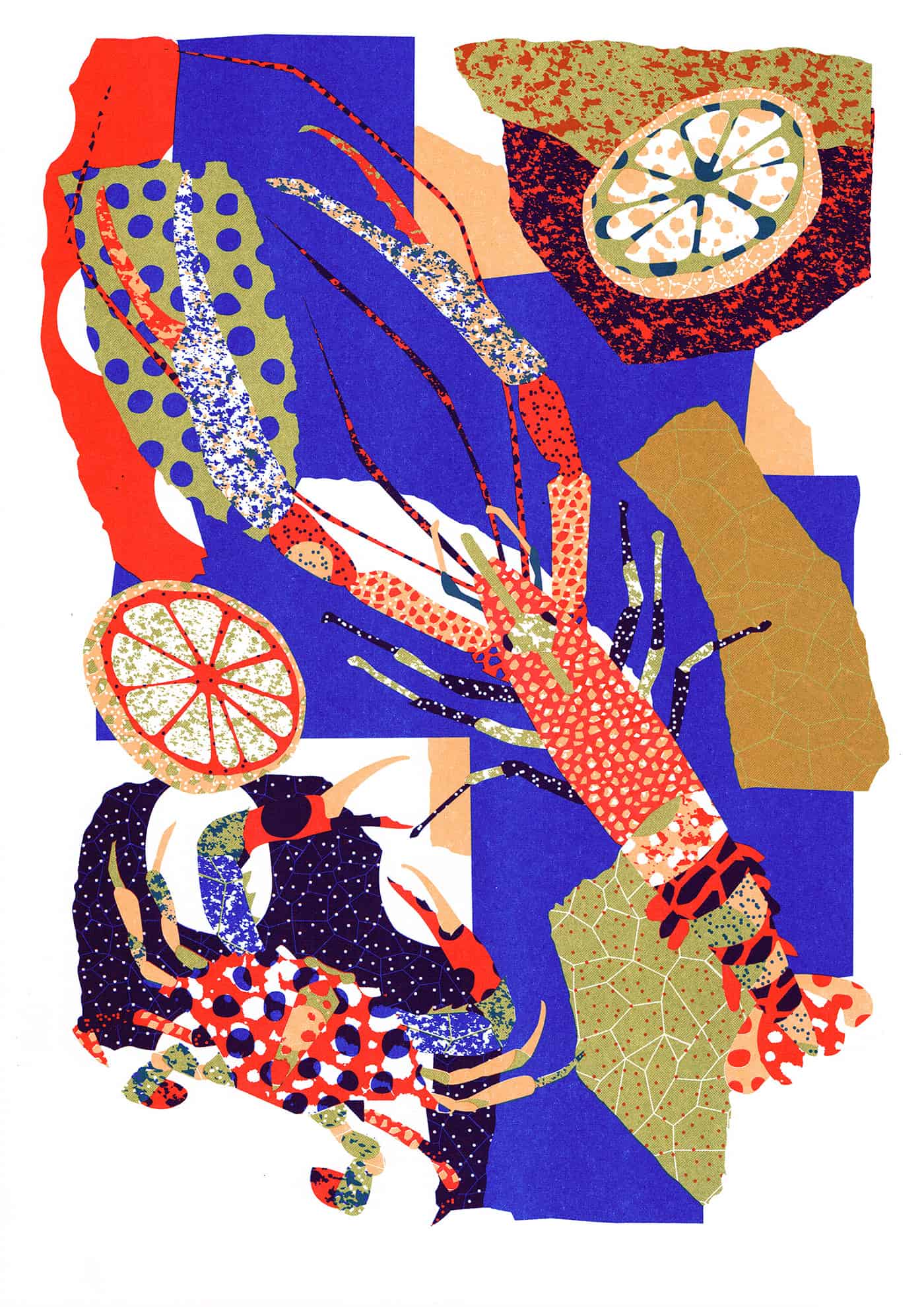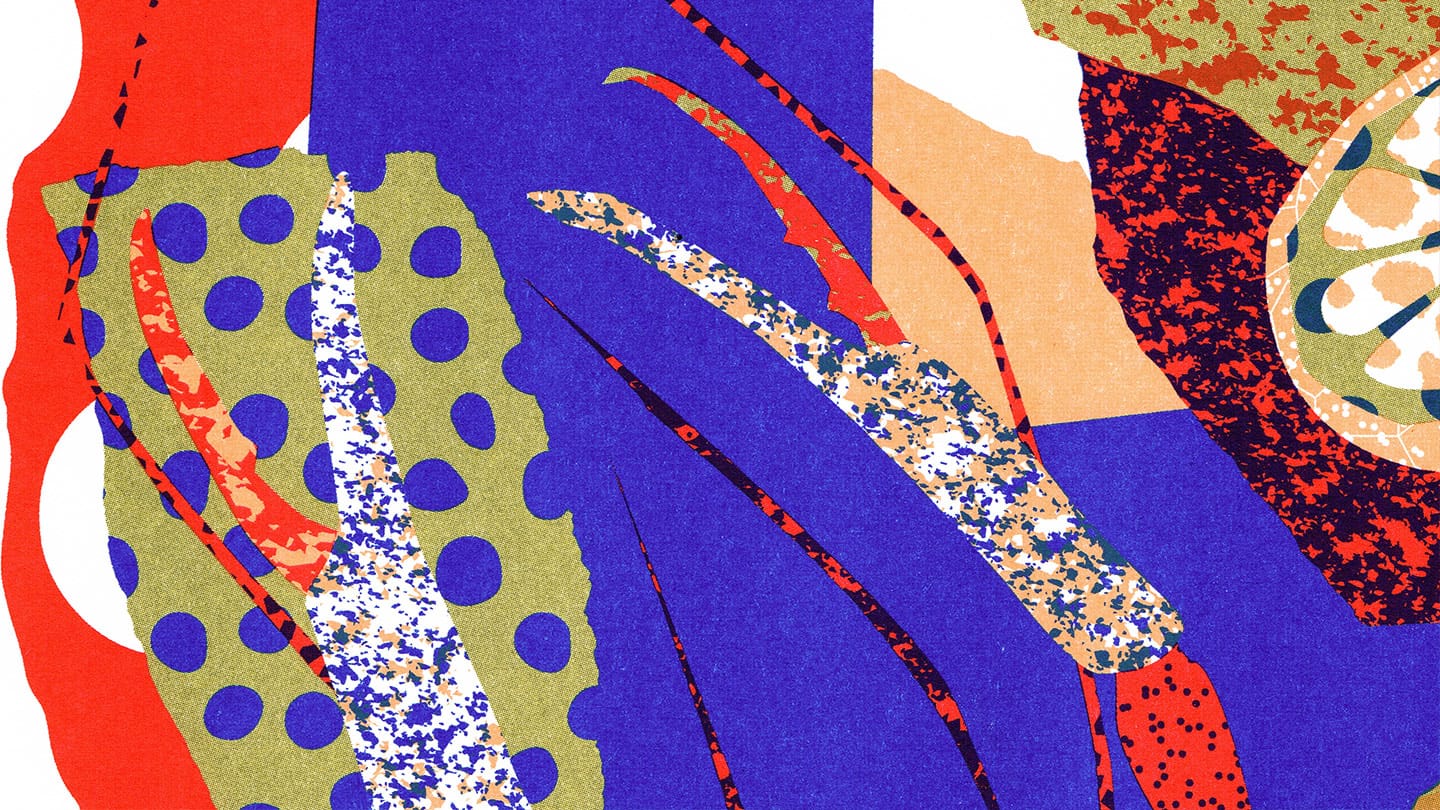 None. These are my own projects and I enjoy every part of it. I usually don't do revisions but I create my work in stages though, between 10-15 stages each. I think that's because I make collage like images, I can shuffle the elements around.

– Nick Liefhebber
About Nick Liefhebber
Nick Liefhebber is a Utrecht-based designer focusing on identities and multimedia campaigns. Mixing different techniques to produce a bold, clear and colorful visual language to tell stories. Also, he creates illustrations for various clients like musicians, magazines and agencies aside from the commissioned projects that he initiates a lot of his own projects. You can find more of his works on his Behance profile or website.