Seaside by Alice Macarova
Saint-Petersburg based illustrator, Alice Macarova's project Seaside was created according to her own feelings and inspiration. Alice also wanted to experiment with color combinations to create something visually appealing and intriguing. Let's see what she have for us.

"Seaside" is my concept. I did it without any brief, according only on my own feelings and inspiration. This work painted by gouache on paper. When I worked on 'Seaside', I wanted to concentrate on color combinations, not on forms. Mixing colors, searching of new combinations – one of my favorite part of work. I always use PANTONE Color Guides for inspiration, to choose colors that will work better together and enhance each other. The main aim of this abstract painting – to bring positive emotions to views, delivering them pleasure from watching. I do think that emotions play a significant role in my work. I just wanted yo create something positive, that will remind us about sea:)
-Alice Macarova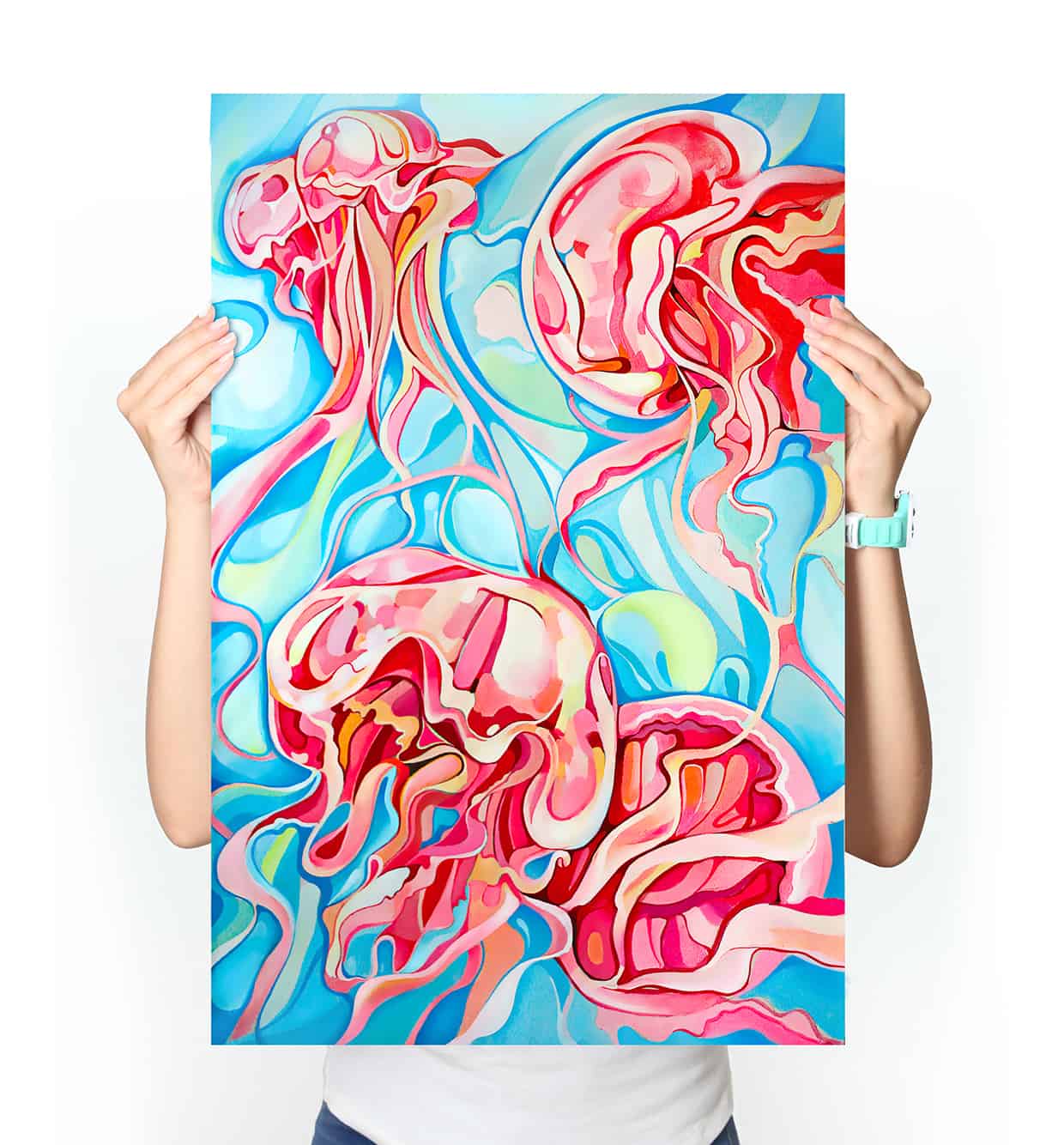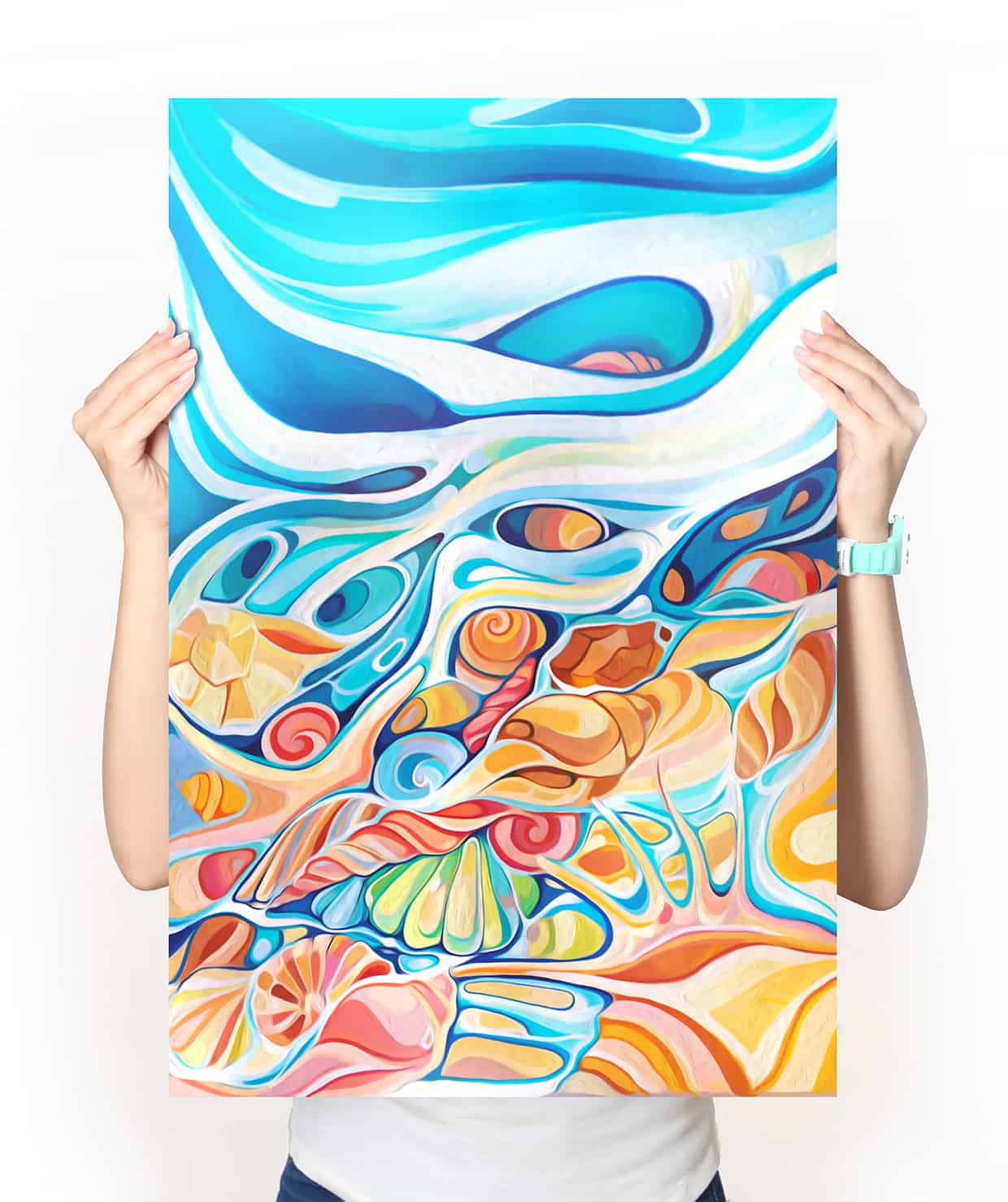 Nature, of course. I was really impressed by photos of sea creatures, that I found on Behance. I just wanted to depict them in my style. I looked at hundreds photos of seashells and jellyfishes before start. It helped me a lot in this project.
-Alice Macarova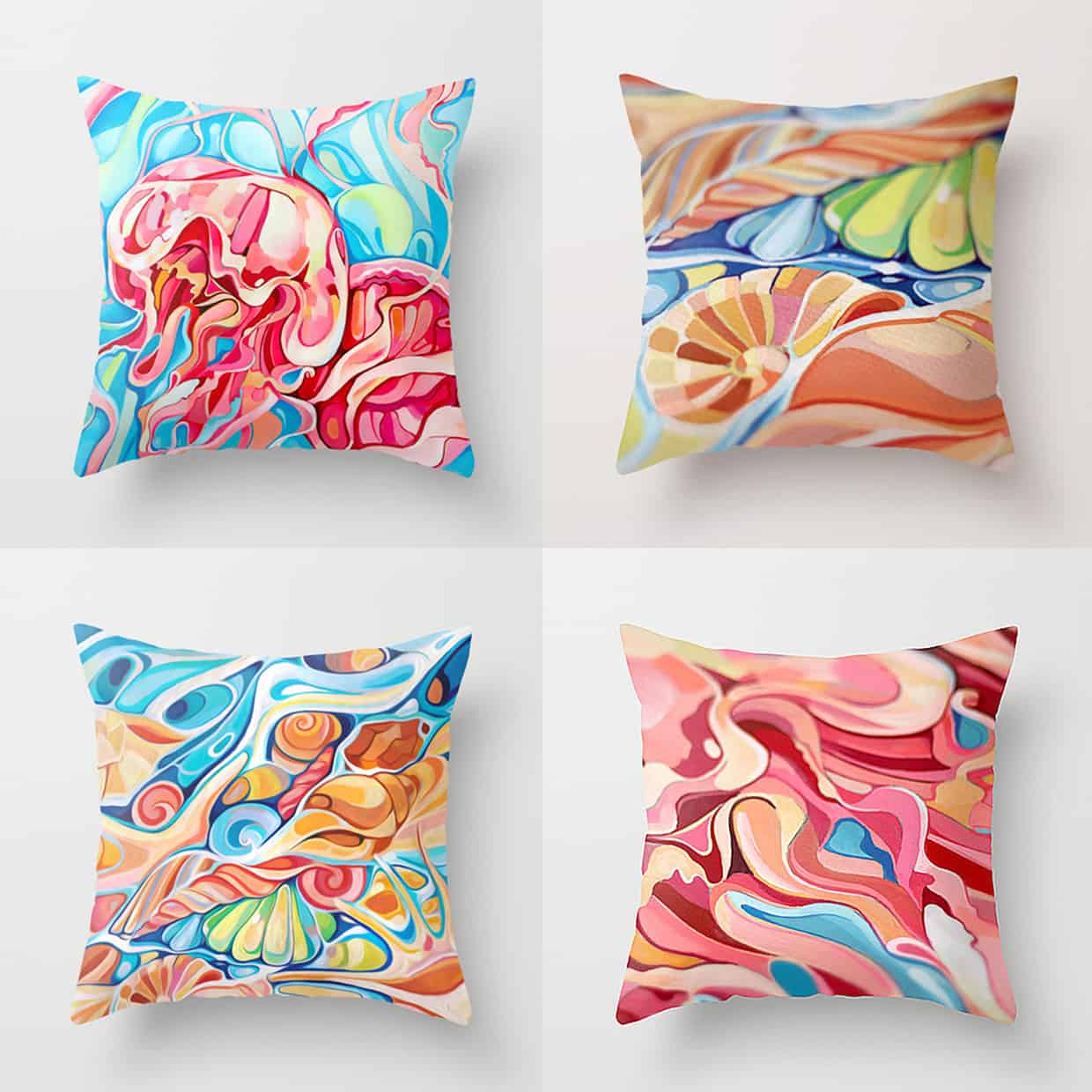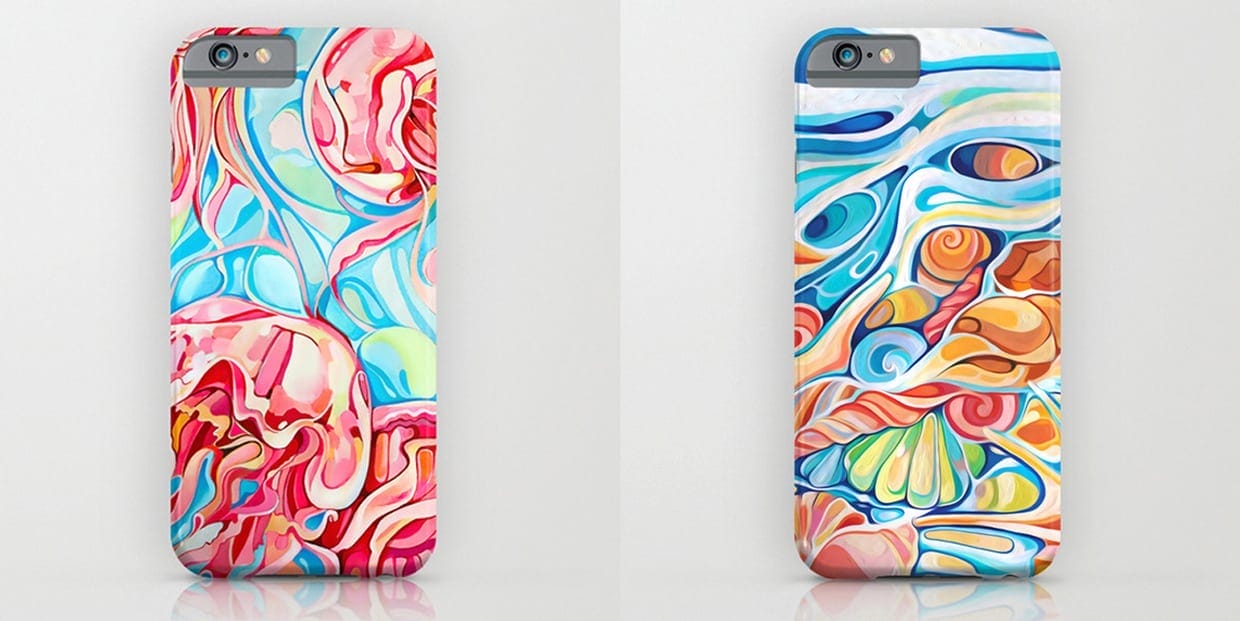 It's hard to say. I try to work in different styles. The way of work usually depends from task. I can't concentrate only on decorative illustrations or minimalistic modern design. I like to find out different solutions, use new techniques and improve my way of work . My inspiration is mostly nature and a lot of different artists. Each day I find something impressive on design blogs or creative sites, it helps me to get new ideas.
-Alice Macarova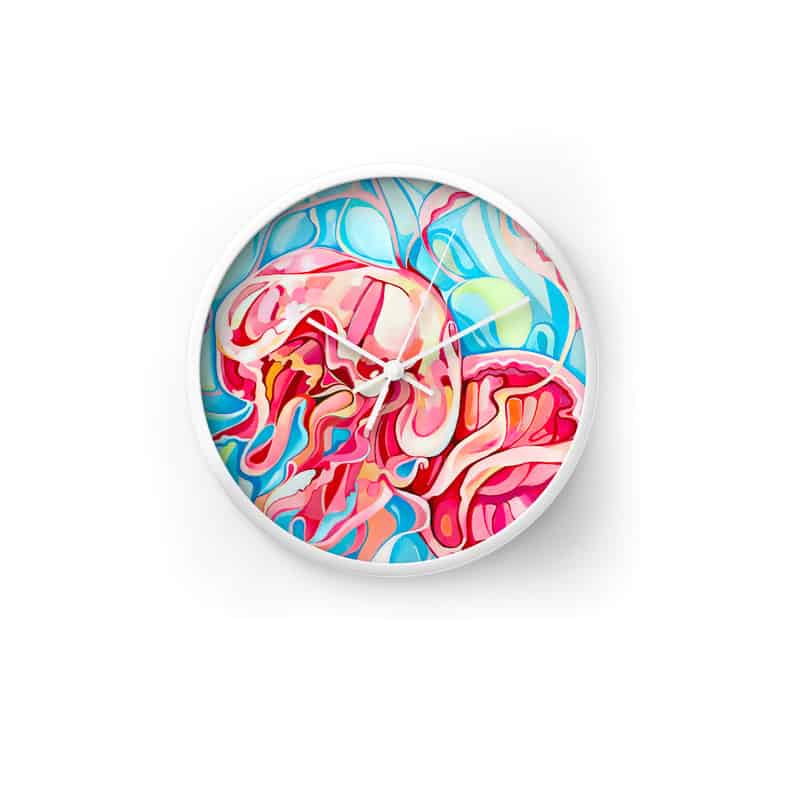 Just do what you love. I do think it's a major secret. The main thing, that inspires you to work harder:)
-Alice Macarova
About Alice Macarova
Alice Macarova was born in Far East of Russia, and now based in Saint-Petersburg. She's focused on illustration, package design and branding. Alice graduated from Saint-Petersburg State University of Technology and Design last year. Today, she's currently working in a big product company, create package and illustration. She also take a lot of freelance projects. Alice has worked with Pantone, Art.Lebedev studio, Burton, Greenfield tea Ltd and so on. See more of her work on Behance.