Sens-Azione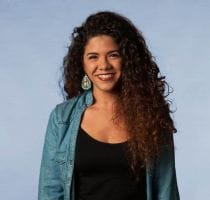 "Sens-Azione" is a teaching and inclusion tool for people with or without disability. A simple and safe way to teach Braille to visually impaired and blind children, on one side; a way to raise awareness, in people of all ages and abilities, about the utility and actuality of Braille.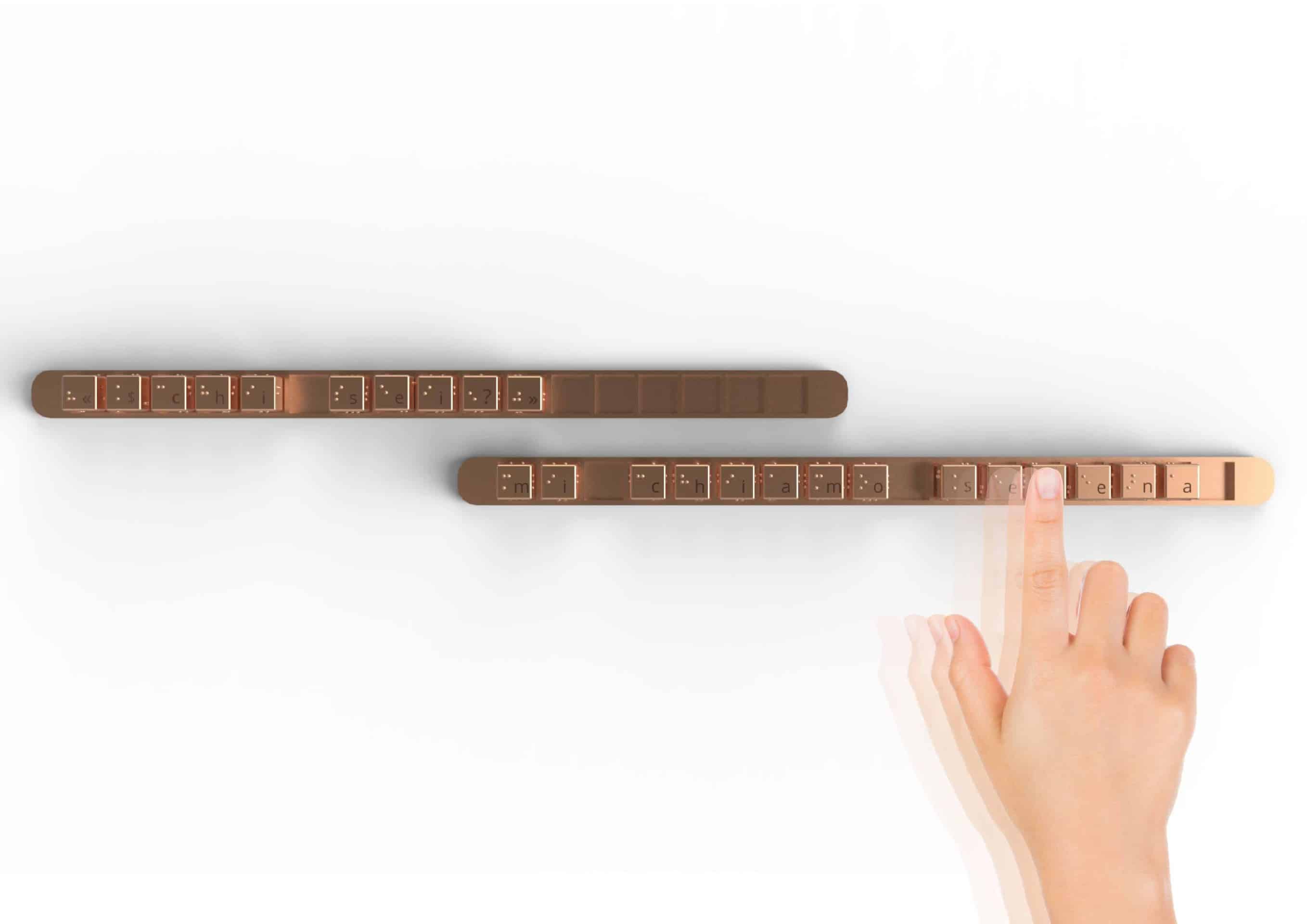 The design idea coms from the desire to use the peculiar characteristic of copper to fight the bacterial proliferation on its surface, making it extremely suitable for those objects that are many times in contact with people and especially with children.
For this reason I chose to use copper, in favor of tactile language for the blind.
Thanks to copper, the aesthetics of the project will have a strong impact, deviating from conventional teaching methods,
in favor of a sought-after appearance. The polished copper allows to distinguish letters and numbers as well as commonly we read them, leaving total tactile attention instead to the Braille in relief.
The rest of the nut is made of opaque copper, while the guides on which the sentences will be constructed will be made of copper
shiny.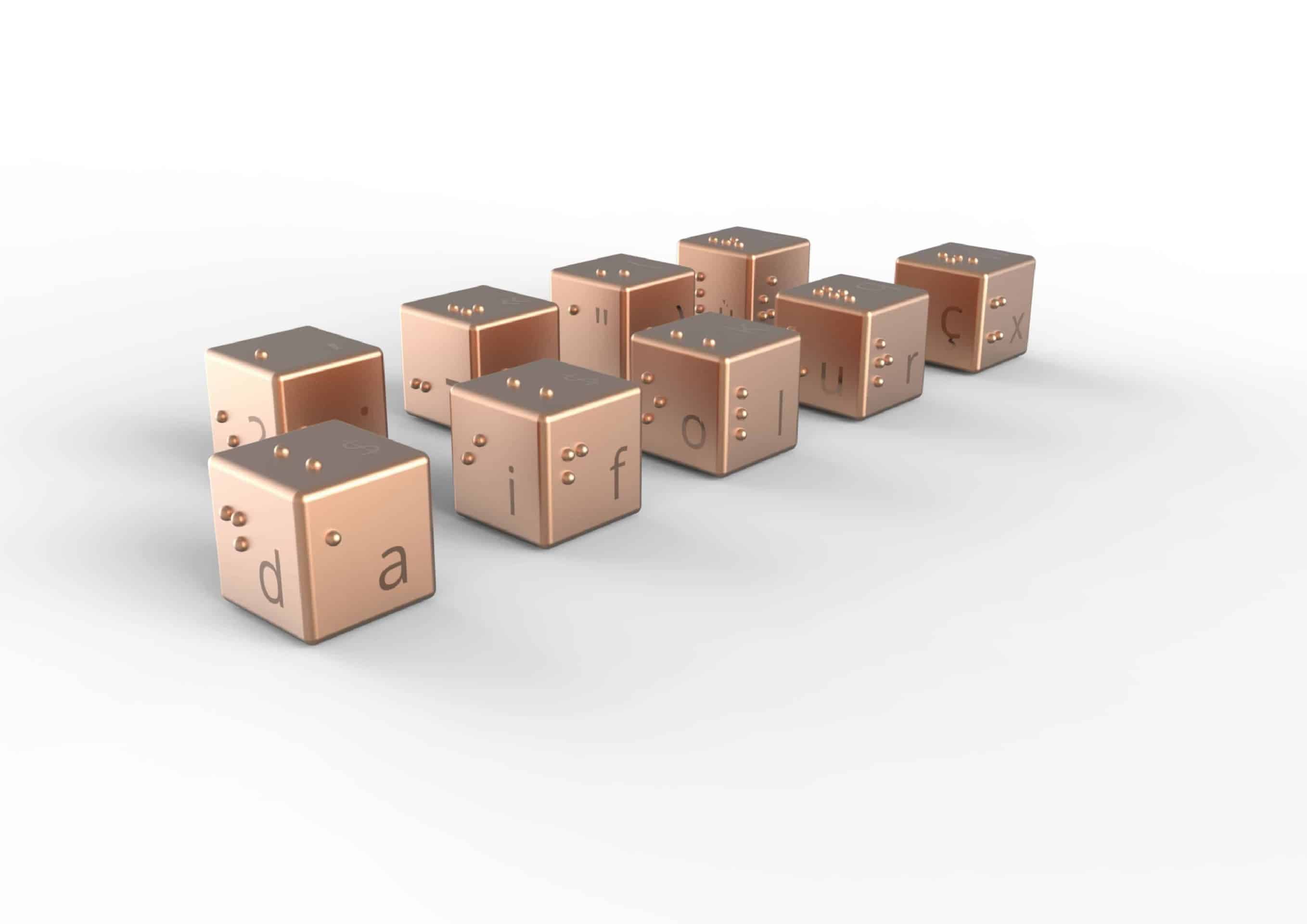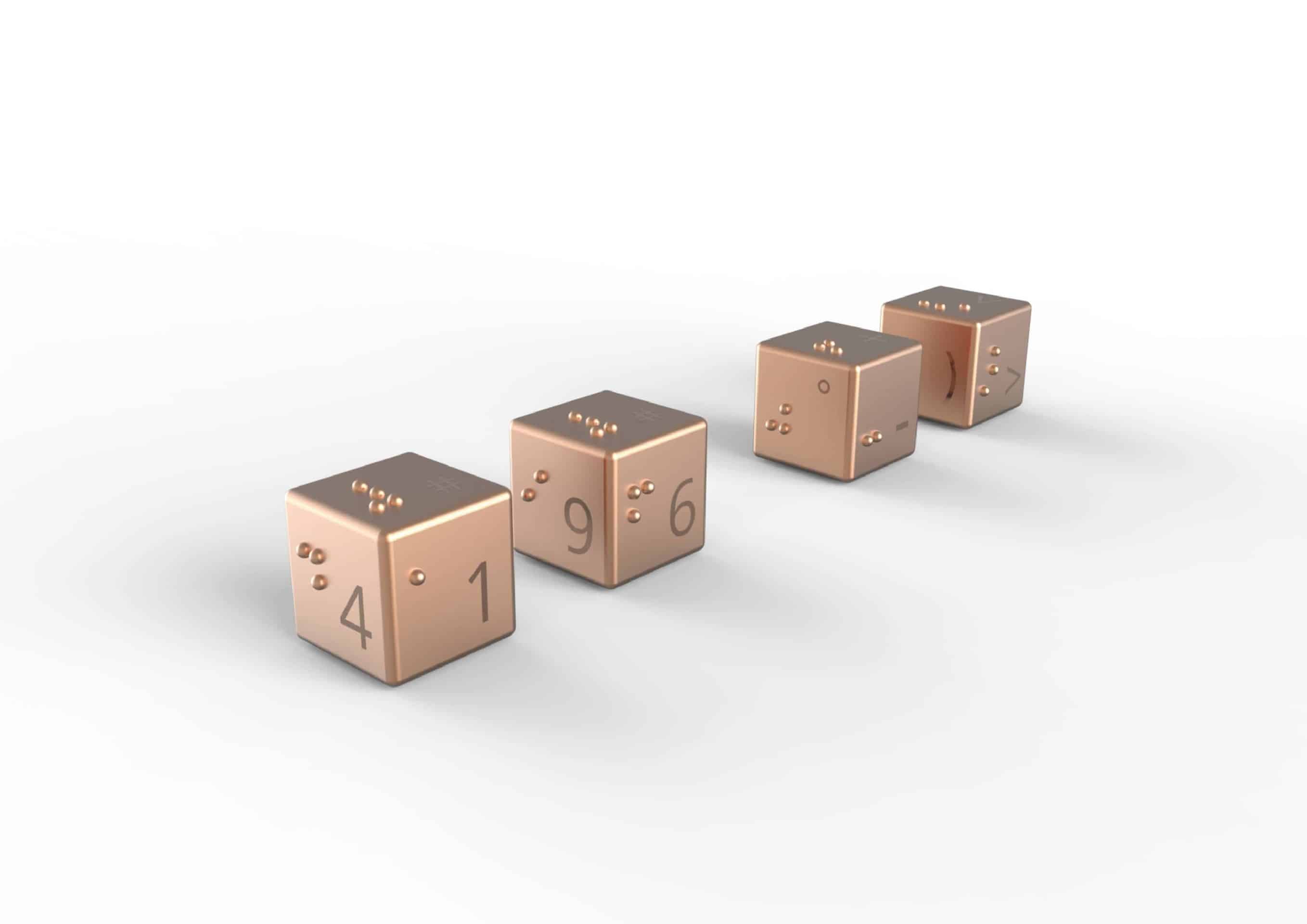 An object to break down the linguistic, cultural and skill barrier and, above all, to reinforce a sense of belonging to a community.
In a period like this, where we need to be informed, connected, global, dynamic and always a step ahead of others, modern people should also learn to interact, share emotions and experience empathy.