SERENA 56
This is my master thesis project. So the brief I gave to myself was to recreate a better and cheaper yacht. The project is a reinterpretation of the yacht sirena56 for a younger target.
So i tried to create more informal and dinamical spaces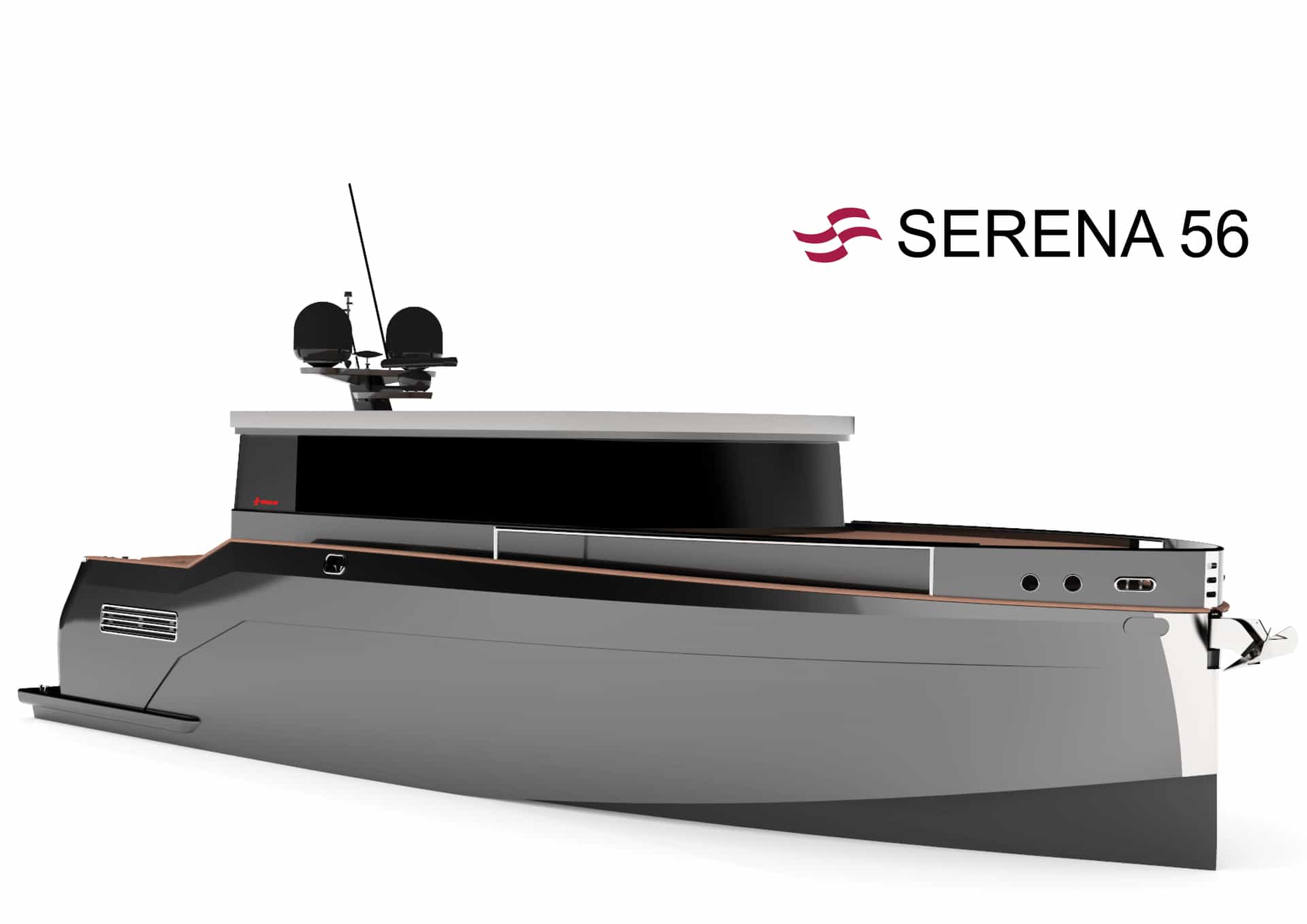 While i was attending the master i was involved in the sirena project.
I had to follow the construction of the yacht, but i personally didn't liked some of the solutions used.
That's why i thought to reinvent the yacht for a younger target, using a more agressive style and using less elegant materials.
During my job i developed often 2d drawings for the yard.
The i realized 3d with rhinoceros and solidworks.
Once i had the definitive 3d, i started rendering with keyshot, that is very easy to learn and gives sufficiently adequate results for the exteriors.
Finally i used the adobe package to create the presentation

Sure, i learned really much inside the yacht yard.
During my studies i had a more fantastic idea of design. The university teach you to be creative and to dream a lot, but you know life's different.
And when you match with people with dozens years of experience you realized to be none.
There's a strict connection between design and pedestal.
Be different.