Simple Housing (Winter - Summer)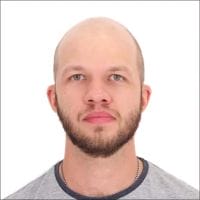 That project was a little challenging for me. Start point was very simple house design but need to visualize it like more unusual and beautiful. But at the same time understandable. That why I decide make two options seasons and a few camera shots.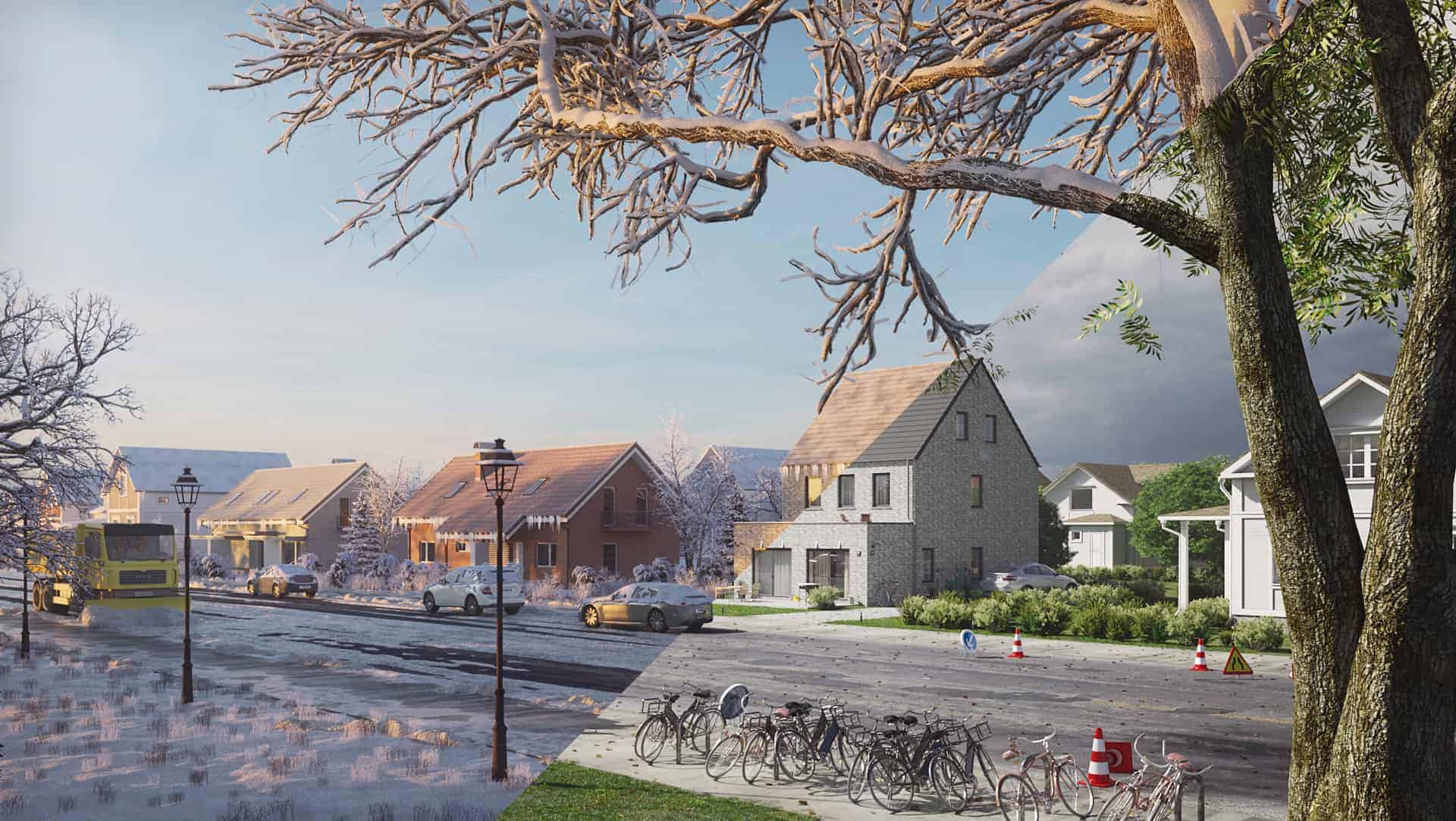 In general my work with that project was connected to landscape design and detailed visualization gray house.
I make research about location where it be build. Base on that I develop environment. Choose view for camera, light and weather option.
After that its will connected to technical skills at 3d visualization.
First tool its AutoCAD to read and clean plans with subsequent export to 3ds Max.
Next its modelling, texturing, material shaders and lighting setup in 3ds Max.
I use Corona render engine it very easy and flexible in the work.
Enables have nice quality result for a short time.
After make post-work in Photoshop.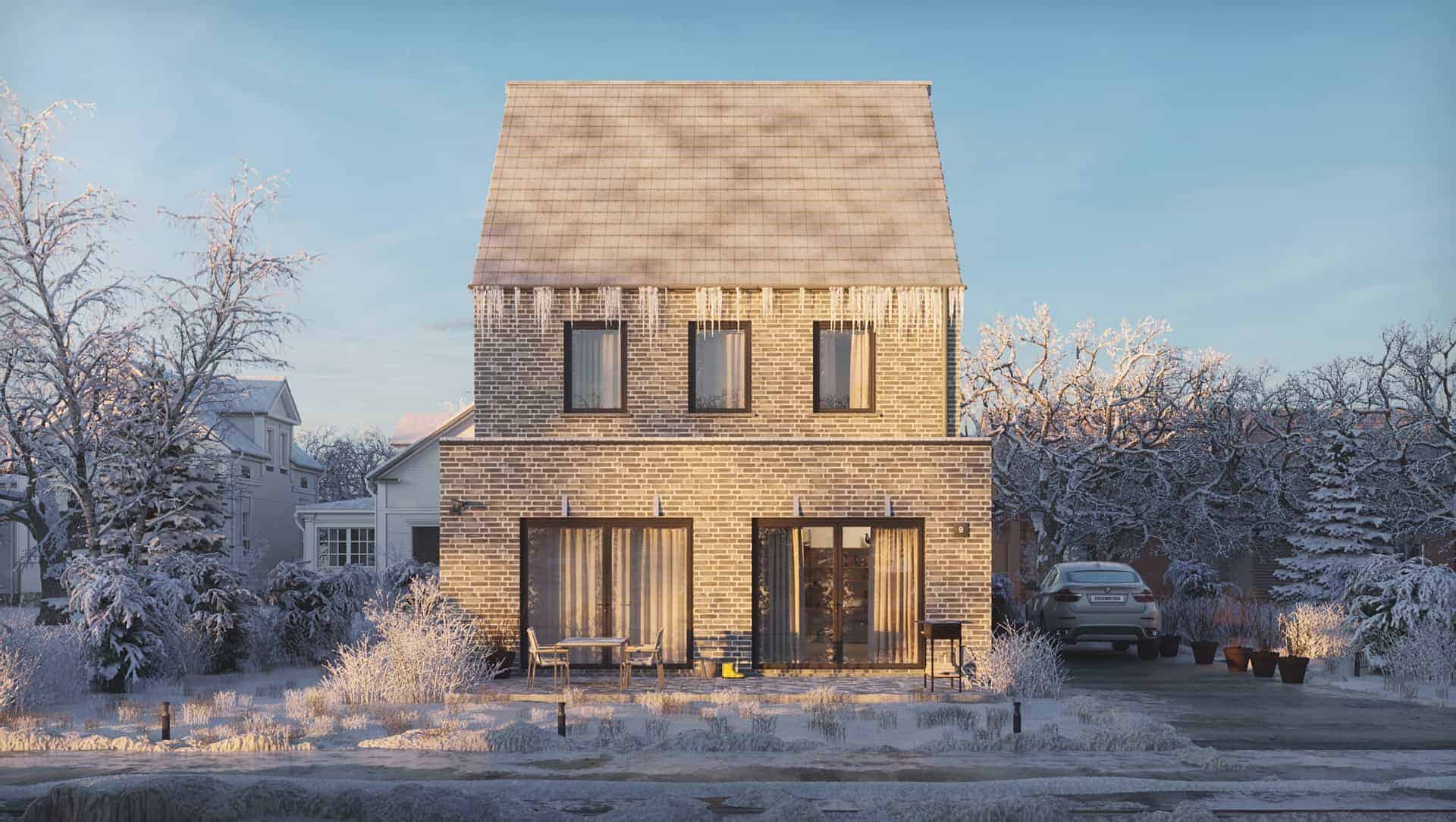 Usually all responds its about visual part and technical implementation.
I open for criticize and try make conclusions in my mistakes, to improve my work flow in future projects.
On any new project I look as an opportunity have precious experience.
Always very interesting hear an opinion other professionals.
If you like my work and want explore more about me welcome on my behance.net/DpAndrell