SKYLIGHT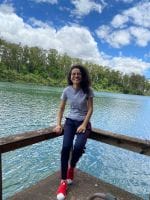 The highlight of this project is, of course, this skylight in the ceiling, a kind of window with a view of the sky… too much, right? the entrance of natural light in harmony with artificial lighting made this bathroom very comfortable.
I don't know my fellow architects, but I LOVE designing bathrooms. Many people think that because it is a short-term environment, they end up not giving as much importance to aesthetics, which is as relevant as functionality.
⠀⠀⠀⠀⠀⠀⠀⠀
In addition to the hygiene and cleaning function, this environment is also a space for rest and therefore it must be carefully thought out, ok?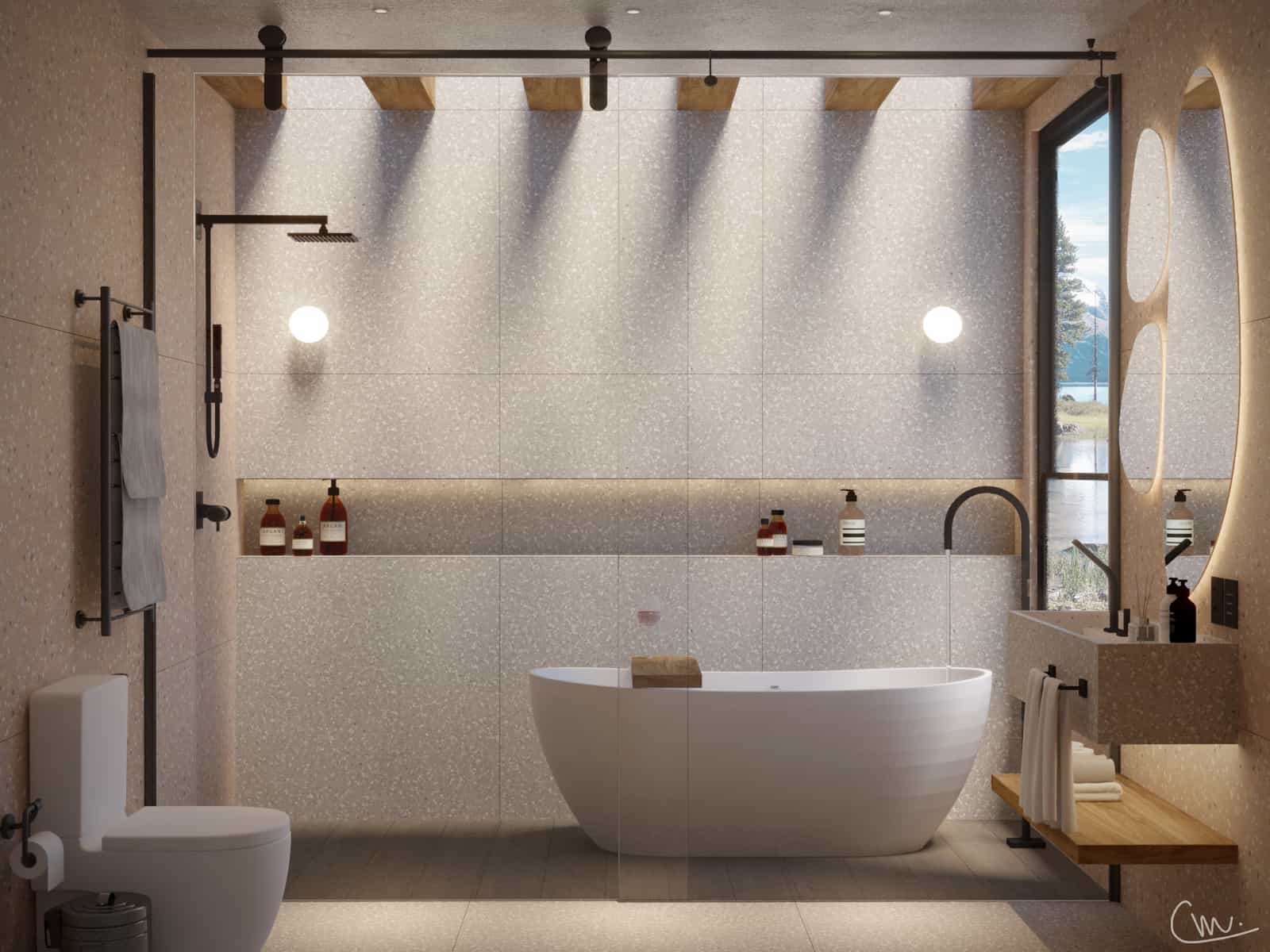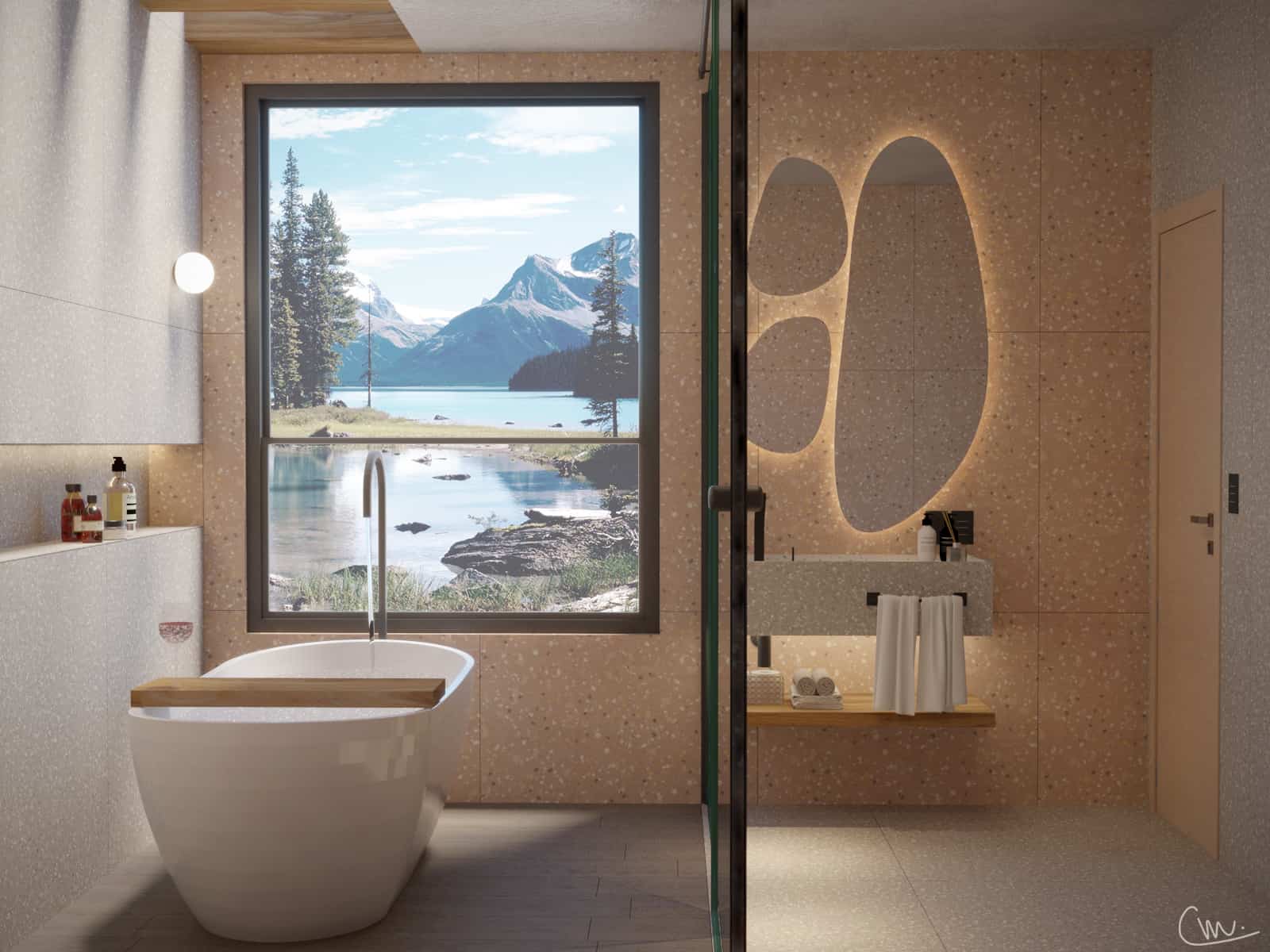 In the design phase of a project, I look for many references based on styles, within architecture and interiors, that I like. For this project, I wanted to bring the idea of ​​coziness and comfort in this environment that is often aesthetically little worked.
The main idea that made me start was to create a bathroom with a skylight, to bring light and natural ventilation in a very advantageous way and from there to work on the other aesthetic elements linked to the function.
As for the materials, I used 3 coatings that I really like: 2 are in the confetti style, a trend from the 40s that has come back with everything nowadays. I brought these models in two different colors to mix and harmonize the environment. In the shower area, I used a wood-like porcelain tile to contrast with the other coverings.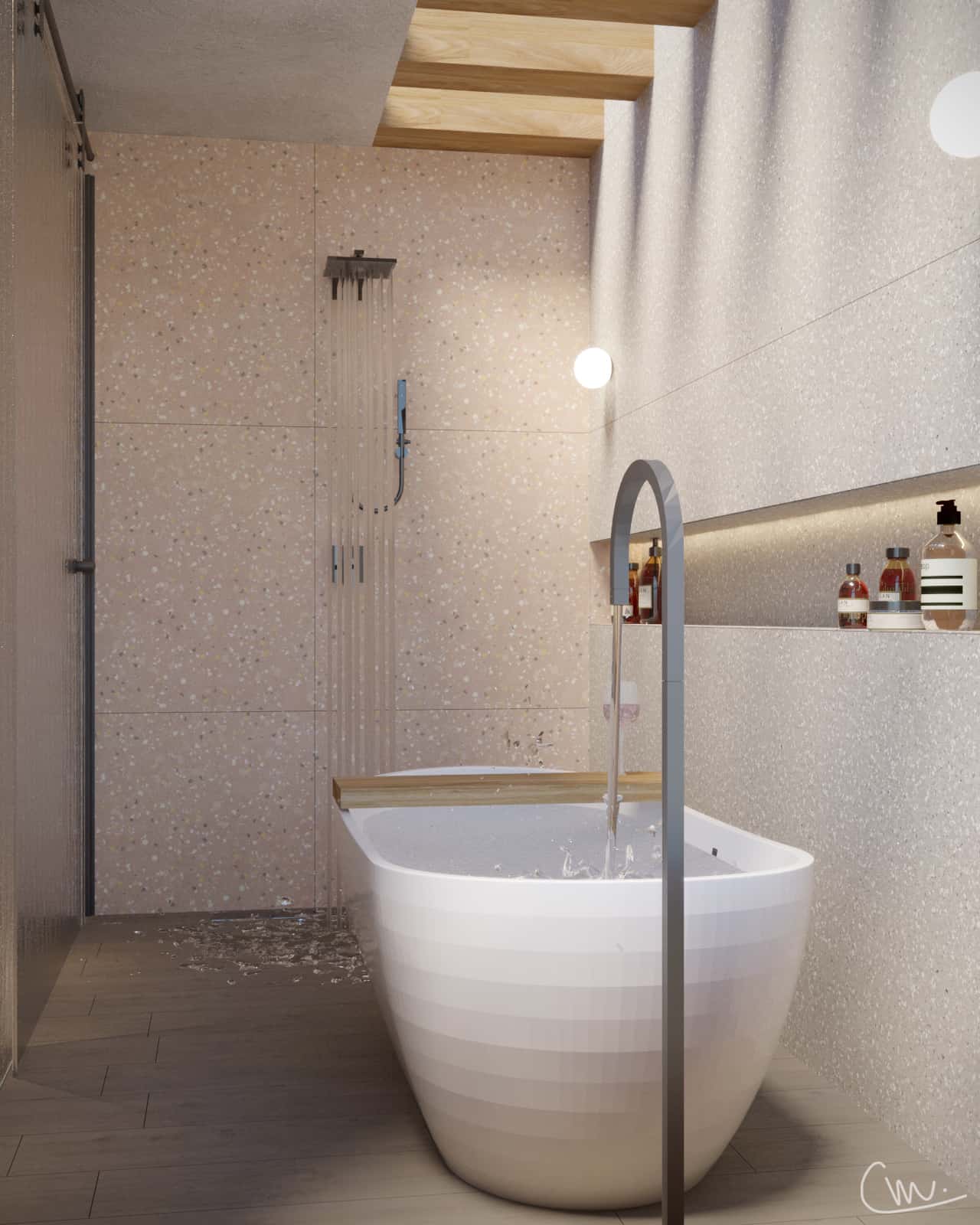 In this project, I did the modeling through SketchUp and rendered in Vray. To finish, I did the post production of the images in Adobe Photoshop.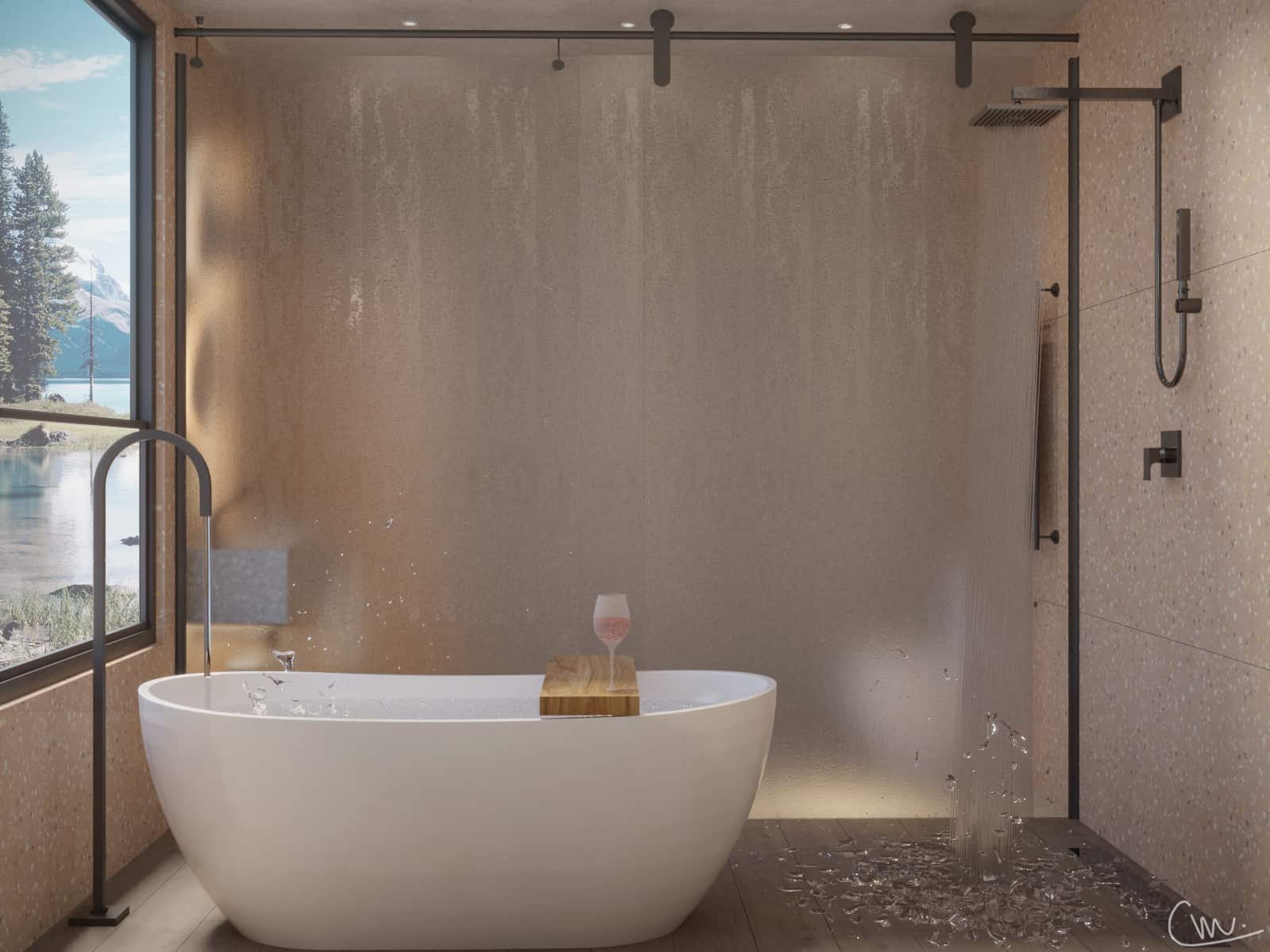 I think they liked the result as much as I liked it. Creating projects makes me learn more and more about techniques, trends, materials, architectural solutions, space solutions, comfort, feasibility, needs, etc.