Socket Tools
The tools created with 3D printers for sockets. They are accessories and covers that protect the socket from dust. There are many times when you do not use sockets. By adding a twist to this simple idea here, it will be fun around the desk. Please see and put them on your desk.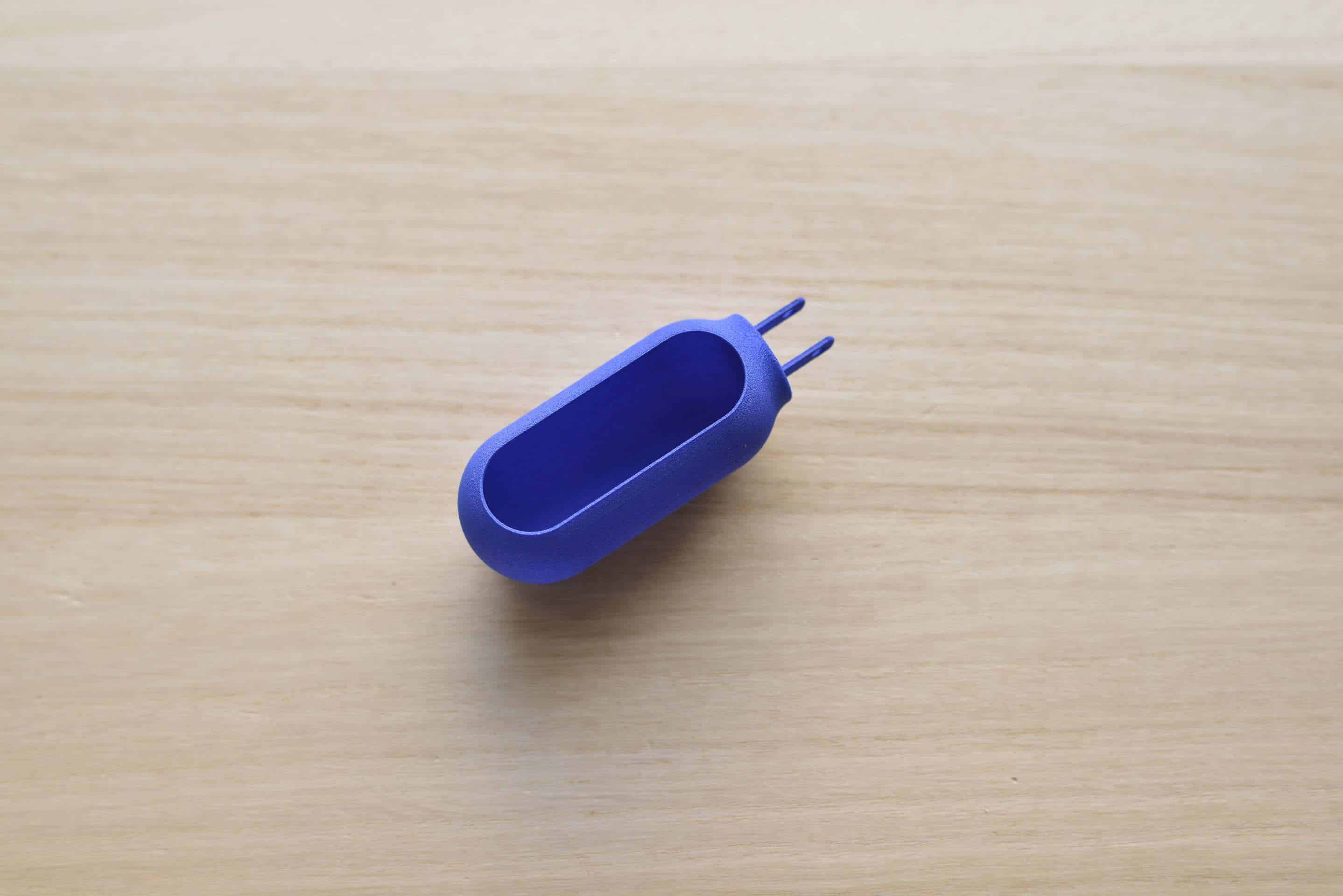 Since the socket when not in use is actually dangerous, I felt that a cover is necessary. In addition to that, I was also looking for the possibility of 3D printers. This idea is an attempt to create a new product using a format in our familiar life. Let's enjoy daily life creative with 3D printers!
The material uses a solid polyamide. I chose a color that makes the desk fun. Or you can choose your own color.
The tools used are Photoshop and 3DCAD, 3Dprinter, Nikon D800. It creates data by firstly creating 3DCAD data, outputting it with a 3D printer, shooting with Nikon D800, and finally adjusting it with Photoshop.
The 3D printer was used in cooperation with Kabuku Corporation. I was careful about the size and clearance of the socket. I took pictures well when taken with natural light.
The 3D printer changed our manufacturing things. Fast speed and high quality. So I was able to realize this idea.
Also, I feel that it is important to have people see the realized ideas. You can receive unexpected words.
Some say it is good, others say they are smart.
I think so, too.
It sells at the site of `Kabuku` Corporation. https://www.rinkak.com/jp/shop/abknj
I would like to create more kinds in the future.
I love the design. I also want work with projects like this. Also, just contact us about design, so please contact me.