Yurii Hrytsenko's Somewhere In The Forest was made for a young family in Moscow together with the architectural firm "Unicum". The client wanted to see a simple, weightlessness forms, modernity, comfort and a little bit of brutality in their home. Let's see how they translated the client's idea into a structure.

Weightlessness was transmitted through the light and form of plaster at the building facade. Modernity is emphasized in various contemporary forms and details. Meanwhile, brutality was expressed in the materials such as natural stone cladding, wood paneling on the wall of the building, and rust metal panels (lattice) which was used for the input group and carport structure. Cladding of wooden panels, sideway of wood and flower beds, which are surrounding the building, give a feeling of comfort. In general, the whole project corresponds to the all the client's vision. The client really loved the architecture and the design of the project so it will materialize soon 🙂
-Yurii Hrytsenko
I made sure the take note of the client's idea. I formulated the idea of ​​the concept in my head and then created existing building shell in a digital form. I picked up all the references which demonstrate my idea and started to combine the concept with a box of the building. After that, I started creating a small number of drawings and sketches at this stage my idea is embodied by 50%. In the process of creating 3D computer model, I can see how all conceived materials, shapes in my idea look. In 3D modeling I can add light and understand how will be my concept of architectural object interacts with the light and only when my idea appears on the pictures I created, I can say that the planning is finished.
-Yurii Hrytsenko
In this project I was inspired by works of these architectural studios: Hornbill house – Biome Environmental Solutions, Lima Duva Resort – IDIN Architects, Invermay House – Moloney Architects. From each project I have learned an invaluable experience in designing of comfortable and harmonious space with natural materials: stone, wood and metal. I think my advantage in design and concept in relation to other colleagues, is as immersion in an idea or concept. I think that is the depth of immersion and understanding of the ideas each person has its own. What does each architect, designer and a person unique and different from others.
-Yurii Hrytsenko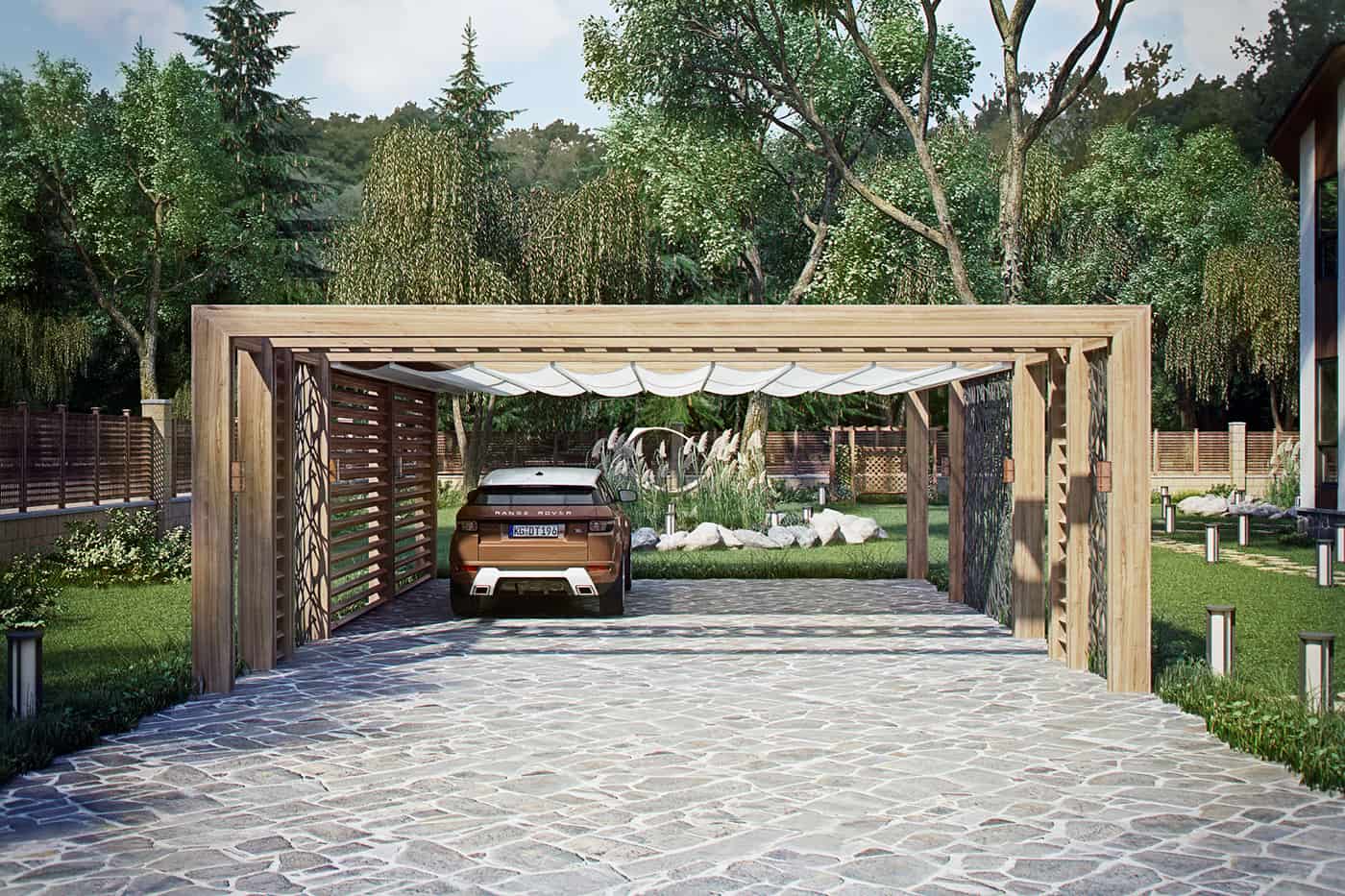 My style is very individualistic. I take the liberty to experiment and mix different styles in each project. And I hope that every project is special and not like a previous one 🙂 I'm usually inspired by the works of famous, unknown architects, designers and 3D artists which are beautiful, harmonious and accurately convey the idea of their projects. Every day, I try to find a couple of projects and analyze them. From my experience, I can give advice, never stop to evolve and be persistent in achieving your goals.
-Yurii Hrytsenko
About Yurii Hrytsenko
Yurii Hrytsenko is a creative and highly educated architect and designer with a degree in architecture specialist and more than 6 years professional experience in 3D modeling, design, architecture, visualization, design, identity, 2D, 3D graphics. He creates elegant designs that uniquely express the essence of your vision at the highest level. See more of his works on Behance or his website.