Somno'art
Somno Art is an innovative outpatient solution for classification of the stages of sleep based on the heartbeats and movements of its wearer during the night. The objective was to recreate a strong heartbeat signal, equivalent to the results originating from an electrocardiogram, using simple and durable materials. We thus manufactured a pulse sensor bracelet that is more comfortable than the devices currently available on the market.
Somno Art is the result of a collaboration between CIC-IC and PPRS. Indeed, they compagnies wanted to create the best solution to collect sleeping data. The consequences of poor sleep are today well-known: higher risk of diabetes, obesity, mood disorders, hypertension, lack of vigilance leading to industrial accidents…
Somno-Art Solution is the perfect tool for clinicians who use sleep as a primary or secondary endpoint, and need clear feedbacks of their therapies' impact on sleep.Moreover, this solution allow recordings on large cohorts with minimal discomfort for patients and simplified uses for the research team.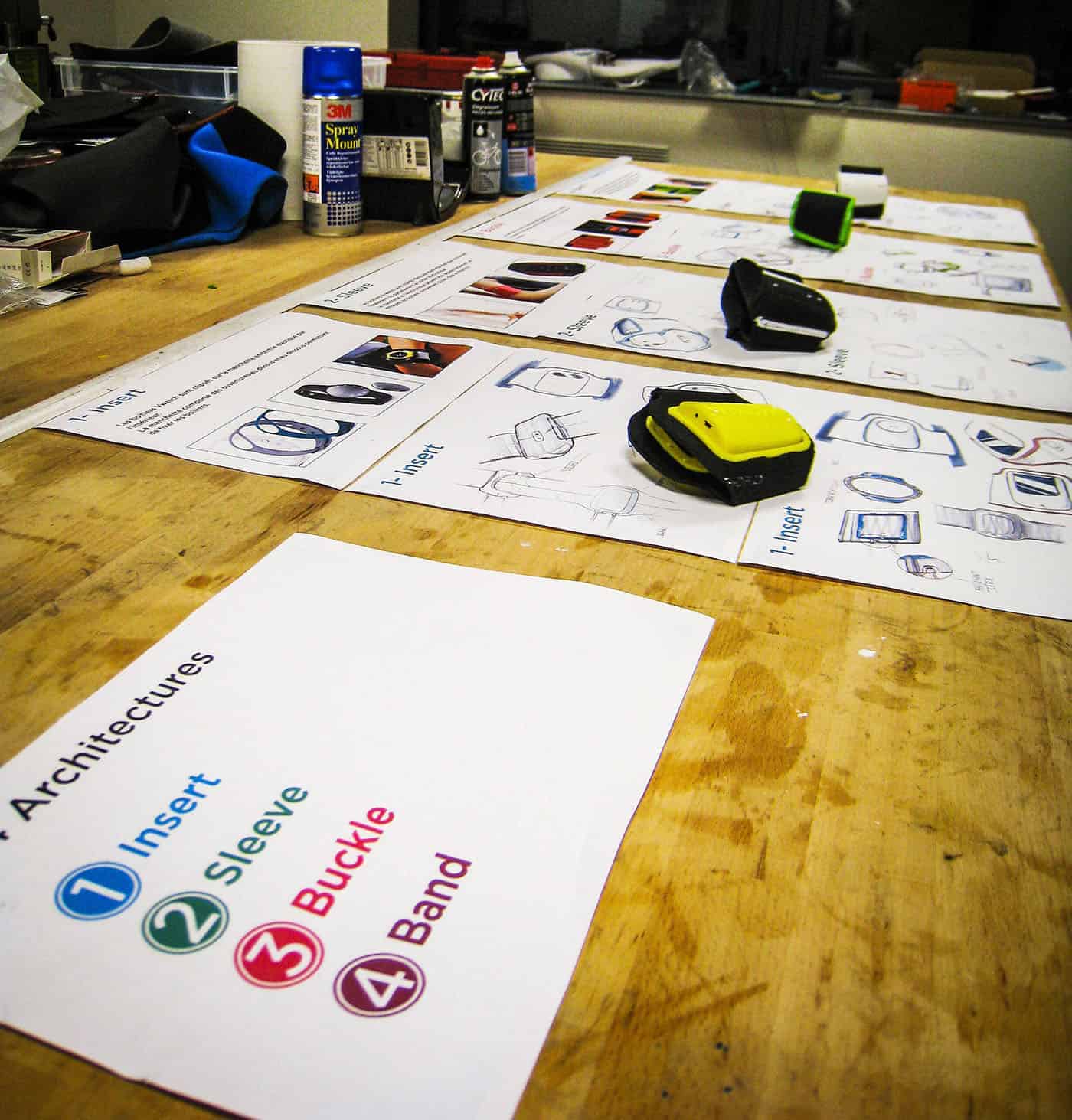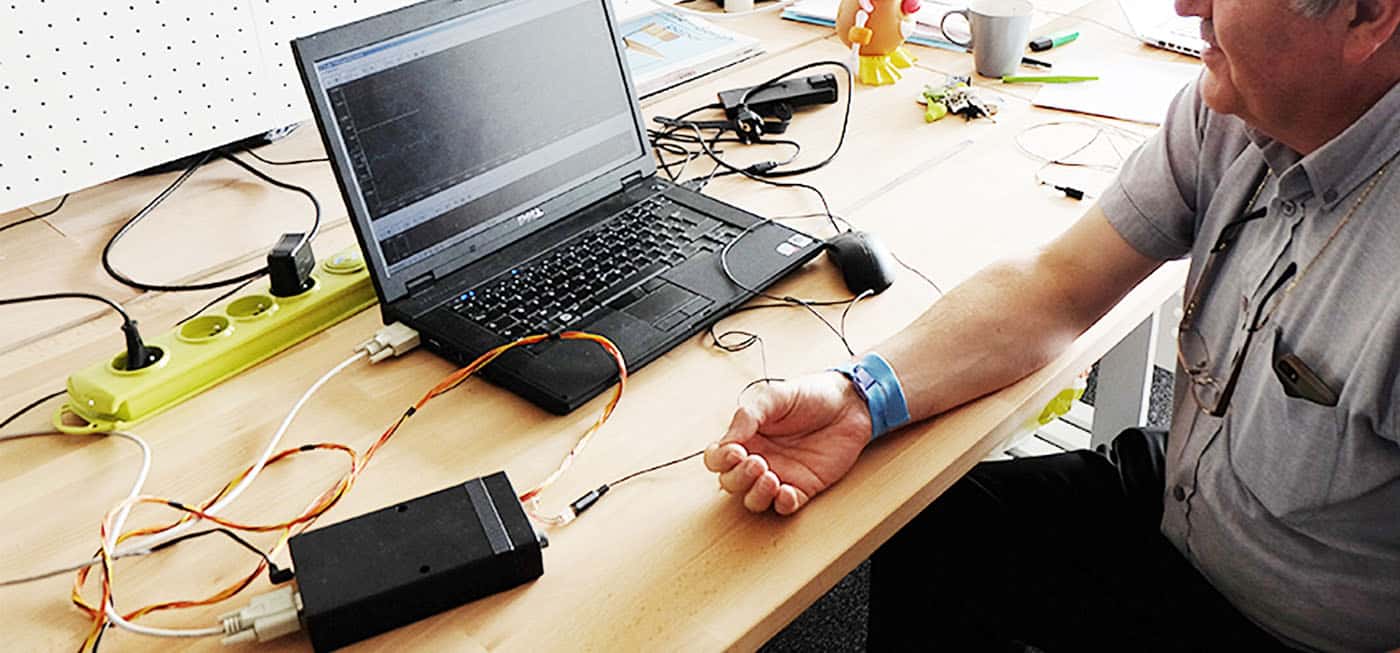 Different stages of prototyping were followed by a creative stage in the form of a sketch to give a first aesthetic vision of the product. Design and technology of the product were being developed in parallel throughout the project. During this project a series of prototypes were made. They allowed us to explore concepts, validate ergonomics, check the position of sensors, and acknowledge compactness and aesthetics of the product. All this has helped to eliminate any doubts, such as the insulation of the sensors, or the functionality of the buttons. The latest functional prototype featuring the final design was validated by the client. This last stage of industrialisation was controlled by R&D2 Innovate. We looked at the different production samples until final validation of the design. The 3D software used is Rhinoceros and rendering was done with rendering software.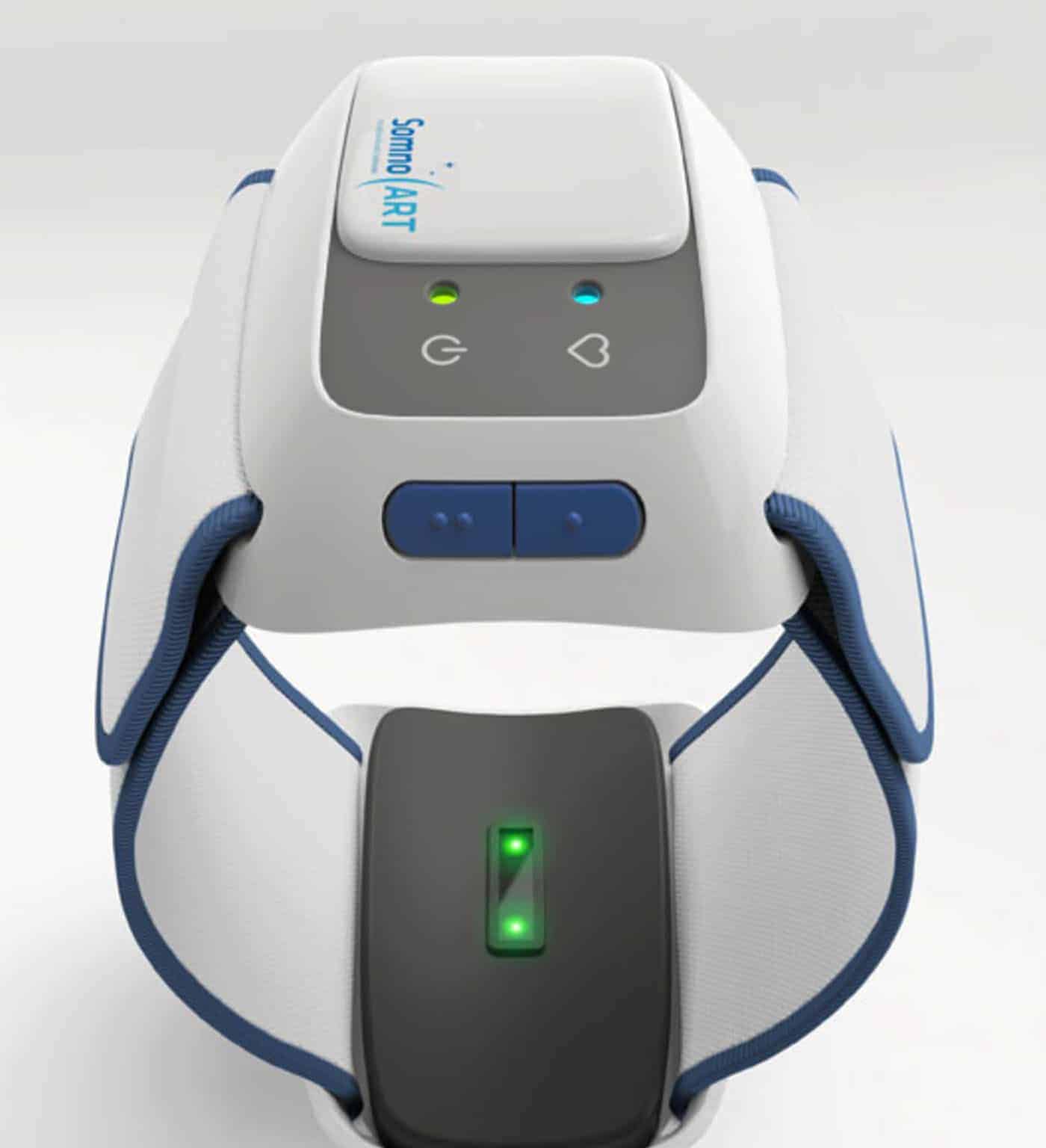 Work on Somno Art project is a pride for us, this project is of the cutting edge of technology where innovation needs to be rethink day after day. Technical constraints and standards make us more requiring to propose best solutions for medical environment. Our design textile skill is born with Somno Art project and allow us to increase the range of options for our new design projects.
To learn more about the product, visit the Somno-Art's website
To learn more about the design, visit the Unistudio.design website