Semih Yilmaz's project is a redesign concept of the already greatly executed Sony website. This was an experiment. By combining chaos design—which is basically the idea of placing typography & imagery in unusual places to create unique outcomes—with a minimalistic principle, Semih tried to give the online brand a new look.
This is basically a shadow-project. Which means that it is a spare-time work, with no commercial goal, or in other words a side-project. I believe that freelancers like myself should always work on side-projects to boost their skills. It is also a great way to stay updated on the latest trends.

– Semih Yilmaz
I am a real Adobe fan, I mean all my creative tools are basically Adobe CC. For this particular project I have used Adobe Illustrator in combination with pen & paper for the conceptual phase, Adobe Photoshop for the execution and presentation.

– Semih Yilmaz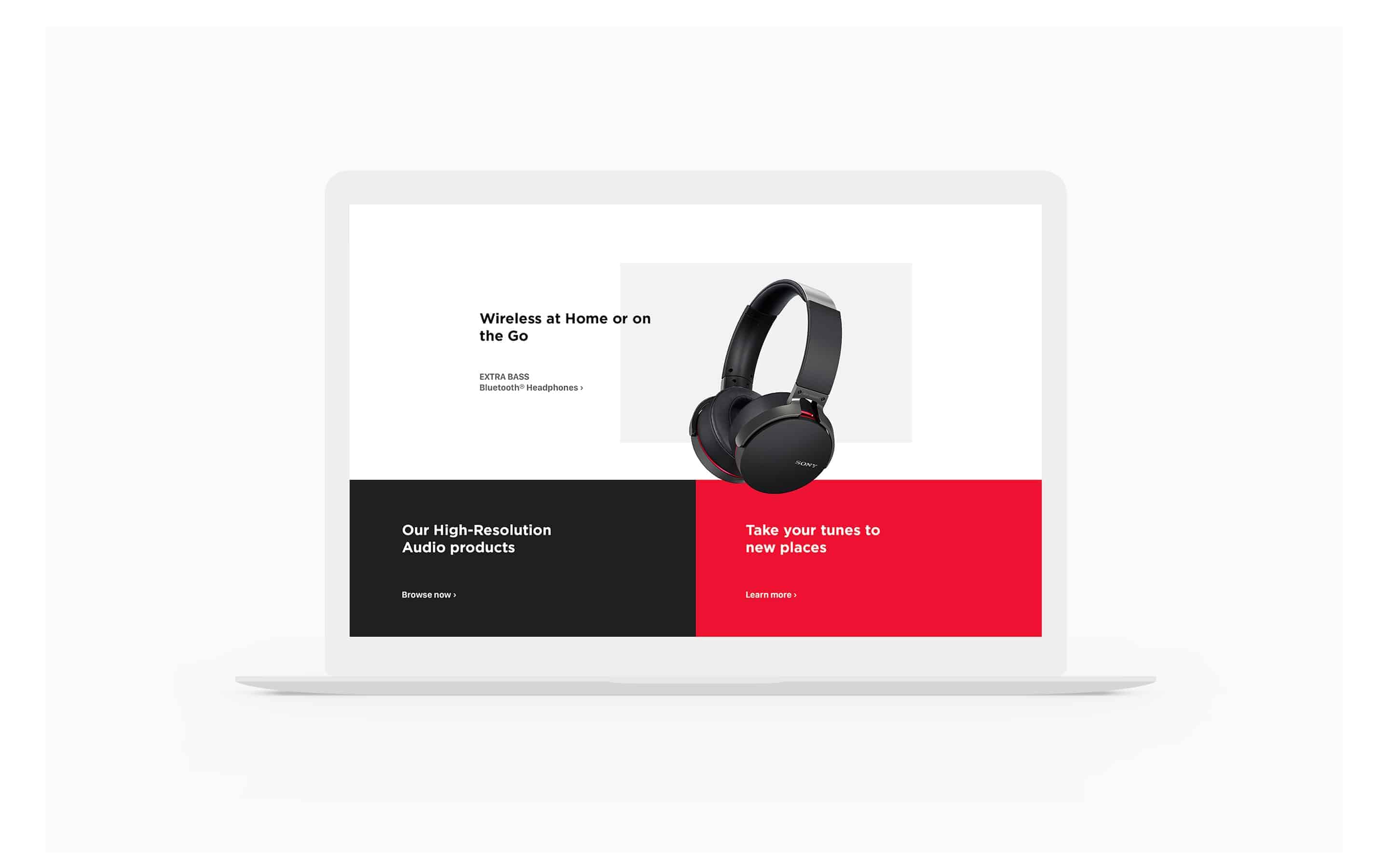 After being featured on Behance AIGA Member Gallery it quickly gained views and of course received positive (and some negative) feedback. The thing I have learned from this project is that—even though a fresh new idea is much better—you don't necessarily need to come up with a unique idea to create something great!

– Semih Yilmaz
About Semih Yilmaz
Semih Yilmaz is a Turkish designer born & still living in the Netherlands. After completing his study in his country he moved to England where he earned his Bachelor of Arts degree from the University of Northampton. After completing his study he went back to his home city Rotterdam where he currently works as a freelance designer. He has a passion for exploring emerging technologies & trends within the mobile space and digital media. In addition to being a designer who is obsessed with pretty pixels, he is also an active runner, making a lot of kilometers almost everyday!