We have seen his La Siesta art, now, we will feature another set from this talented artist. It started as an experimental project to cater exclusive distribution of limited edition printed folders, notebooks and bags using serigraphy. Serigraphy is a printing process that forces ink through a fine mesh screen or stencil. Multiple layers of ink are manually pressed or "squeegeed" through the stencil creating an image on a screen of silk or another fine fabric with an impermeable substance. Read on and check out this amazing collection!
"Space Project" is an experimental project my own about which I made merchandising in a short edition, very exclusive. My idea was to create folders, bags and notebooks with a spatial theme. I'm passionate about this theme, I love to draw about space and perform it with serigraphy.

-Juan Carlos Viñas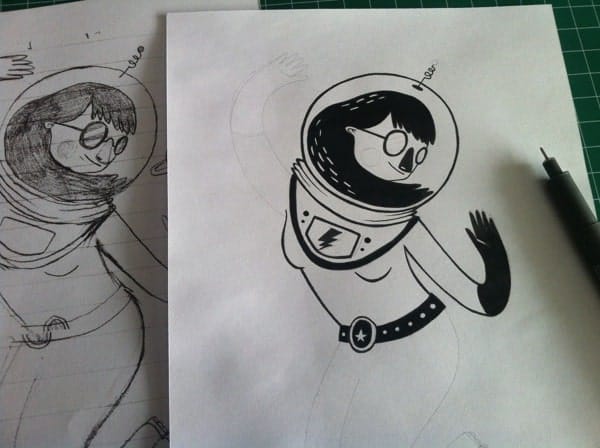 In this project I mix some techniques:

There is an edition of prints about a couple of astronauts, I made it with ink, then scanned and finally digitally colored.

– Juan Carlos Viñas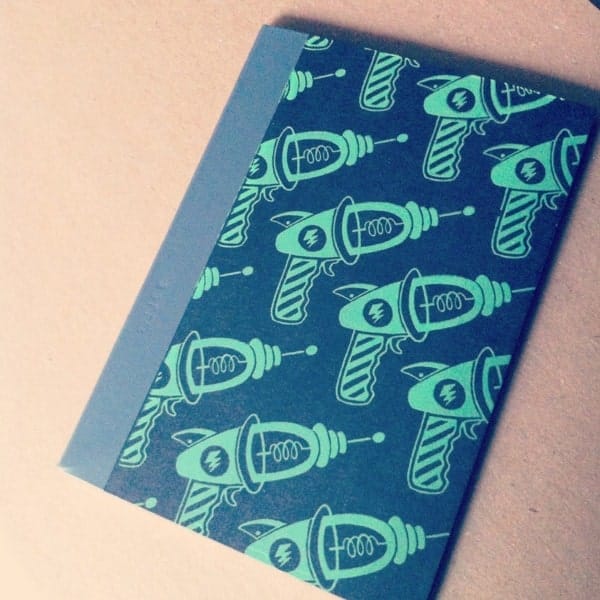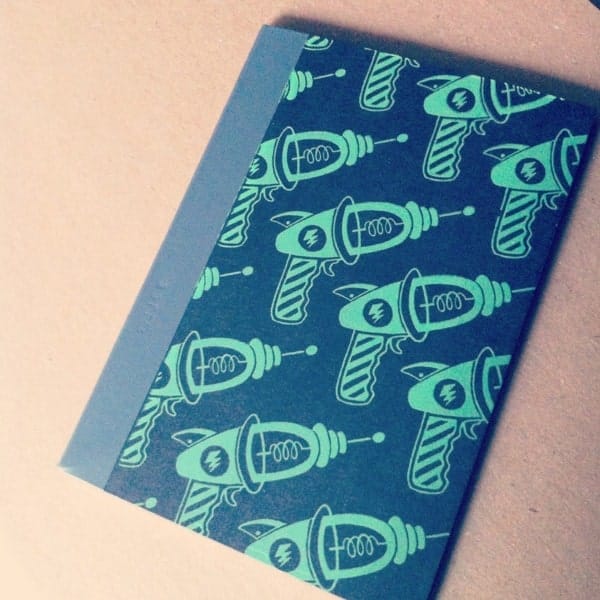 Also you can find this couple of astronauts manually serigraphiated on an edition of 20 notebooks. I like that people can appreciate this technique (it requires time and patience) and buy its results with very affordable price.

-Juan Carlos Viñas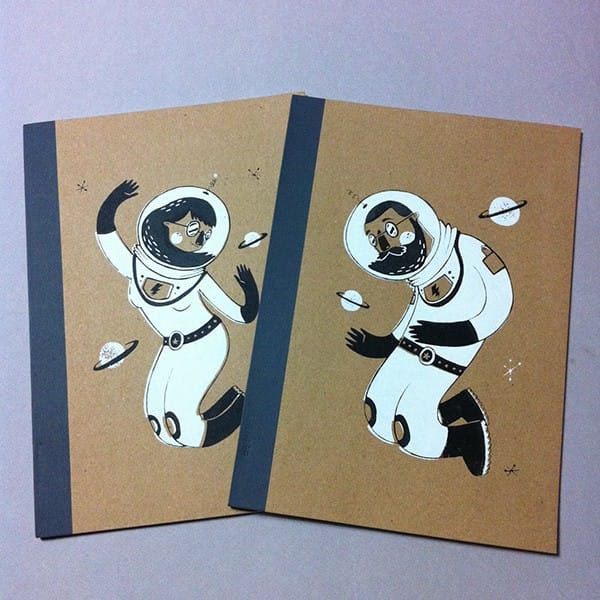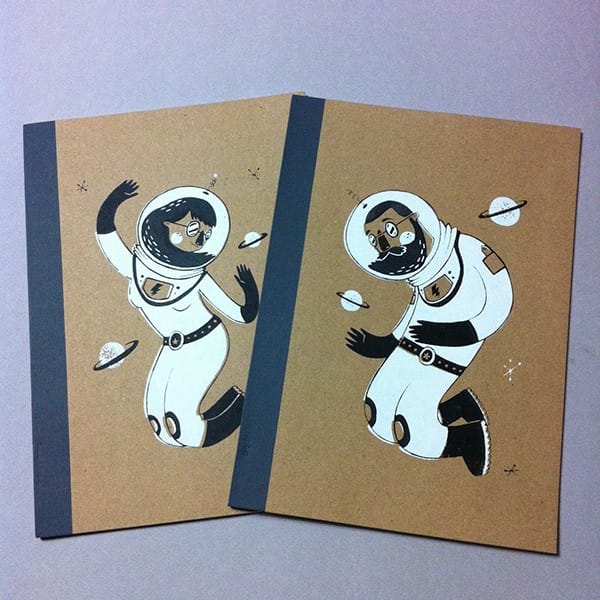 In continuation with the notebooks, I wanted to try different colors in other materials. Then I experimented with fluorescent colors and applied the serigraphy to another material like fabric.

– Juan Carlos Viñas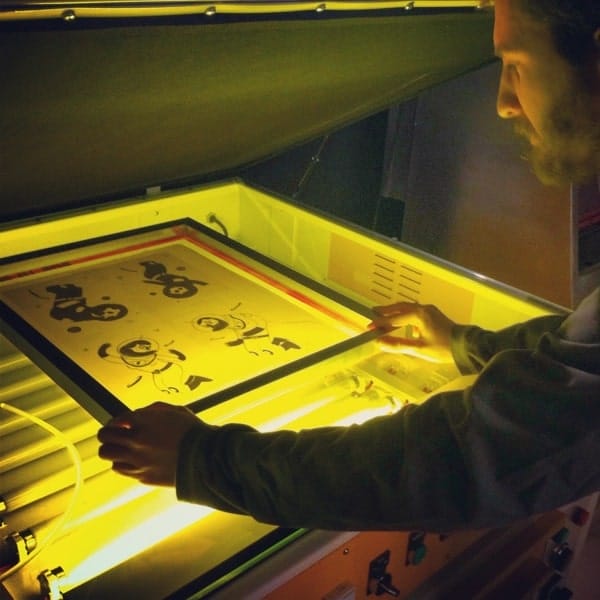 It seems interest to me that people can see the process of my work, I really enjoy my job and like to reflect the truly effort being behind an artistic project. In this project I took around two weeks of frenetic rate to prepare everything. Results were really good and the products weren't aimed at specific public, everybody can enjoy them.

– Juan Carlos Viñas
ABOUT JUAN CARLOS VIÑAS aka JOTAKÁ
As Illustrator, Juan Carlos Viñas also known as Jotaká, likes to bring daily things, feelings, spaces or emotions closer to people. He thinks that the most important thing is to just enjoy your job, and this feeling can overstep the screen. And people will realize that. In addition, he thinks it is incredible; the amount of so different persons, from all walks of life that can appreciate his work; this demonstrates the fact that art has no specific audience, there are emotions which are universal.
See more of his amazing artworks in Behance and his website.