Spline
Spline is a binding thread. The concept of street improvement. "Spline" is a Collaboration of urban environment and playgrounds. It is a harmonious space for relaxation and entertainment.
This design is intended to unite people with different interests.
Improve the quality of human interaction with the urban environment.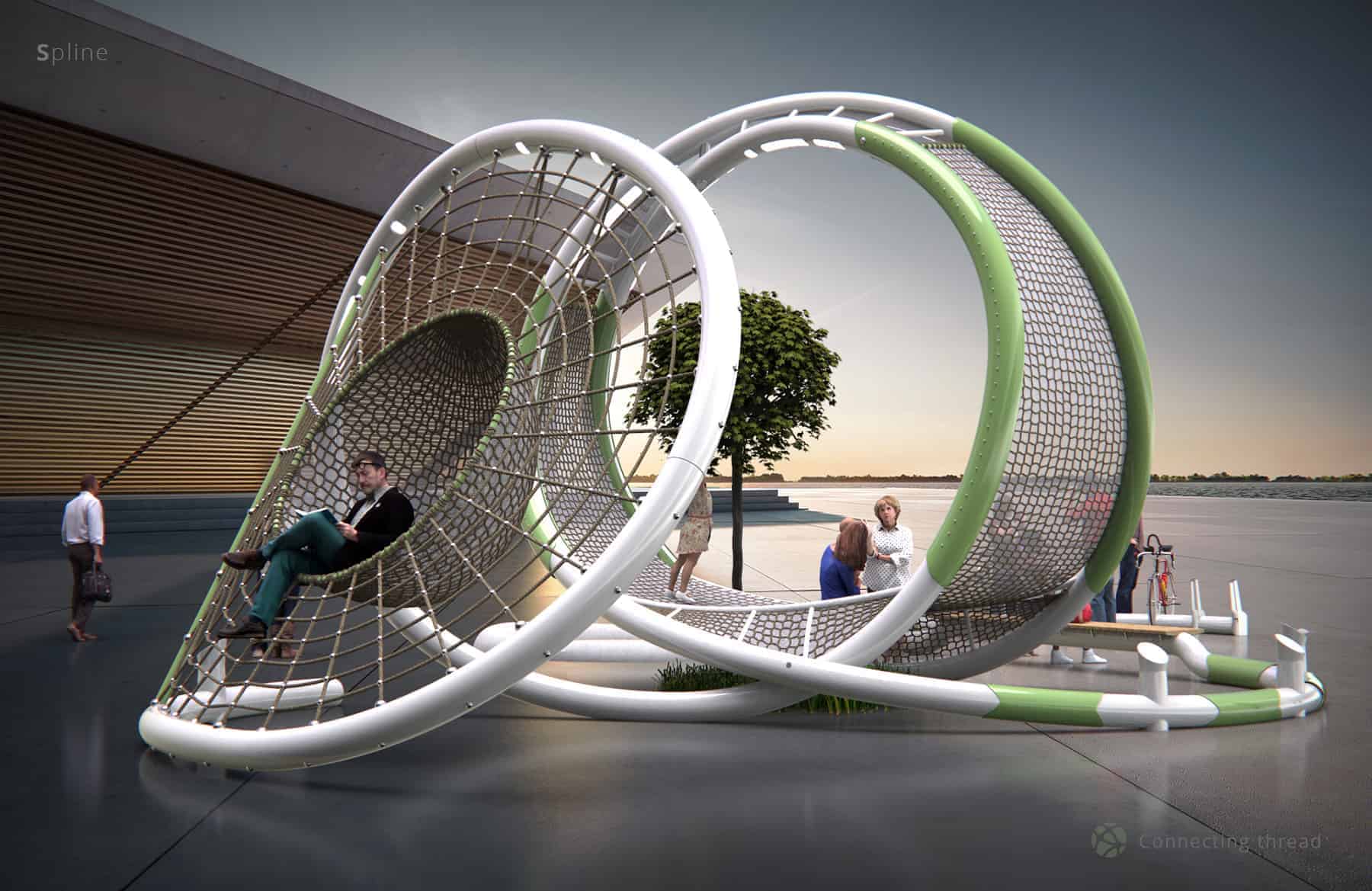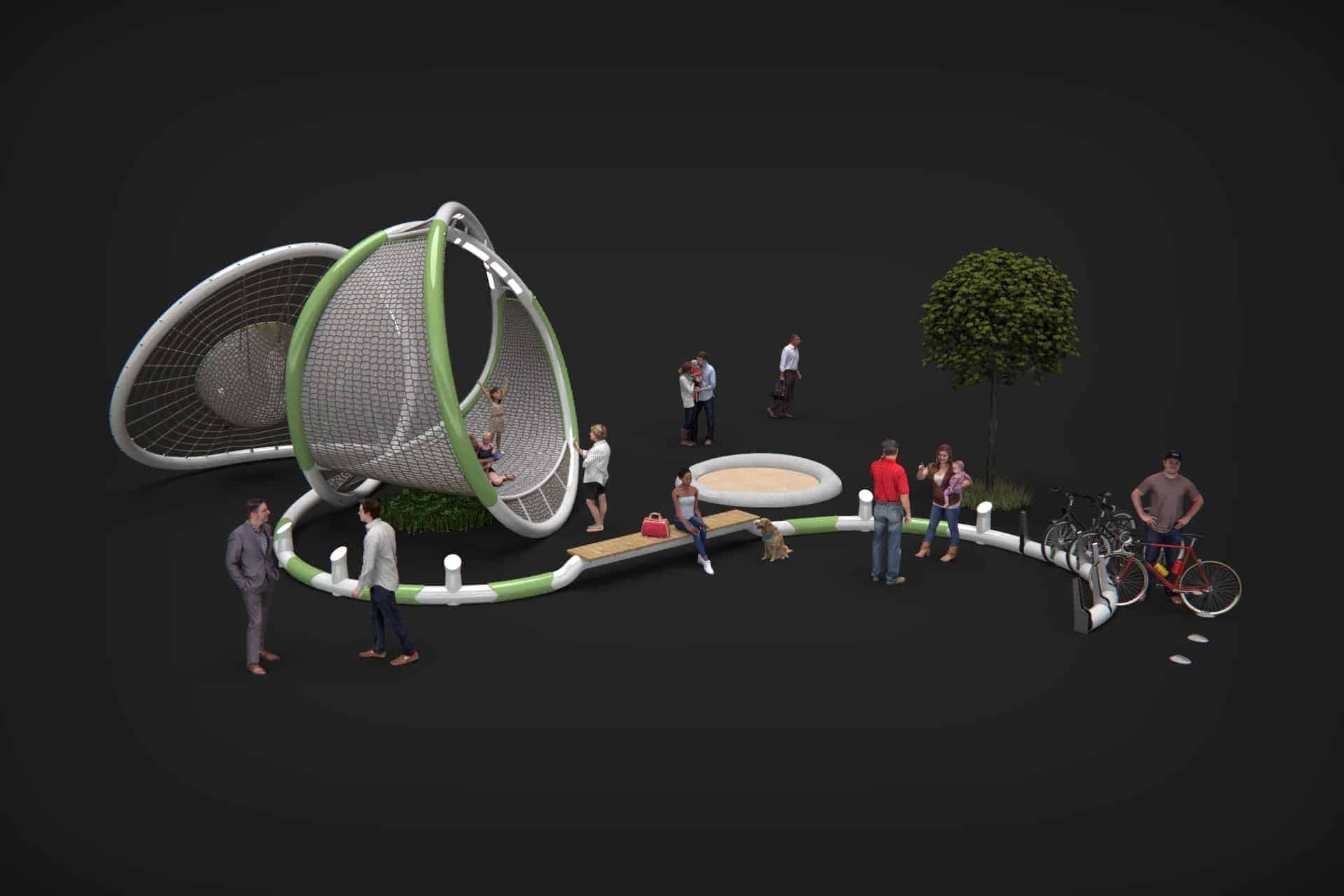 This concept is made for the Lexus Design Award 2018.
The concept of "Spline" is the Union of people of different ages and social stratification and their harmonious interaction.
This is an attempt to create a truly unified environment with different functionality.
At the core of the design is the curved line of a metal pipe with a diameter of 220 mm with ropes and nets.
The design is collapsible. The elements of the pipe are joined together by rivets. Additional fixation is provided by spokes that are installed at the intersections of the Spline and the metal bar diameter 42 or 48 mm.
Ecofriendly materials: jute rope, metal, wood, powder paint, concrete.
Spline is divided into three main zones:
recreation area, Bicycle Parking, play area.
Bicycle Parking provides fixation of the bike on both sides.
Under the mesh is grass or lawn.
It will promote relaxation and provide quality recreation in the fresh air without leaving the city.
Install the "Spline" in a green environment or in any urban environment.
Lighting is turned on automatically at night.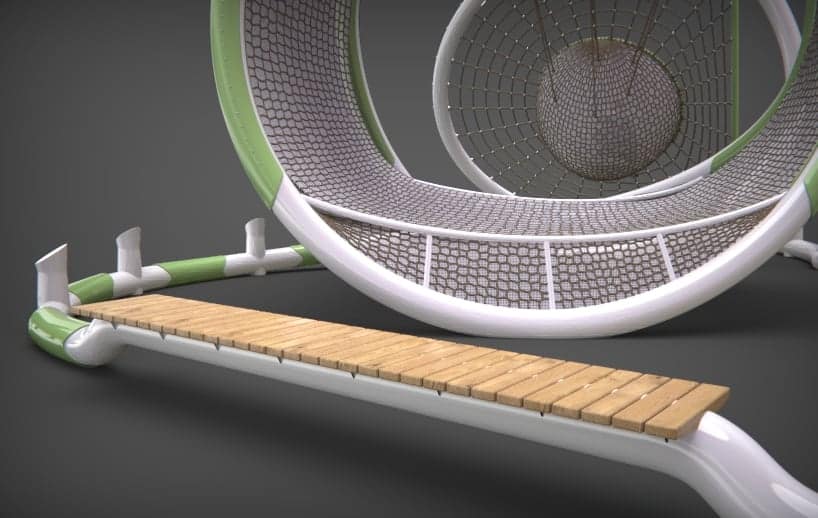 The main software, which I used to create the concept: 3ds max for building a 3d model and forming a 3d scene, keyshot 7 for visualization, adobe photoshop made color correction renderers.
I was inspired to create this project by modern playgrounds made of thick bent pipes.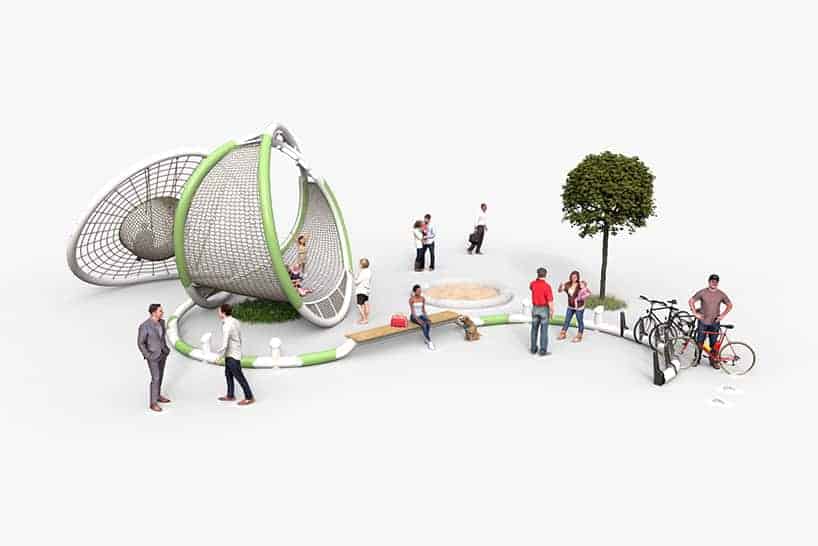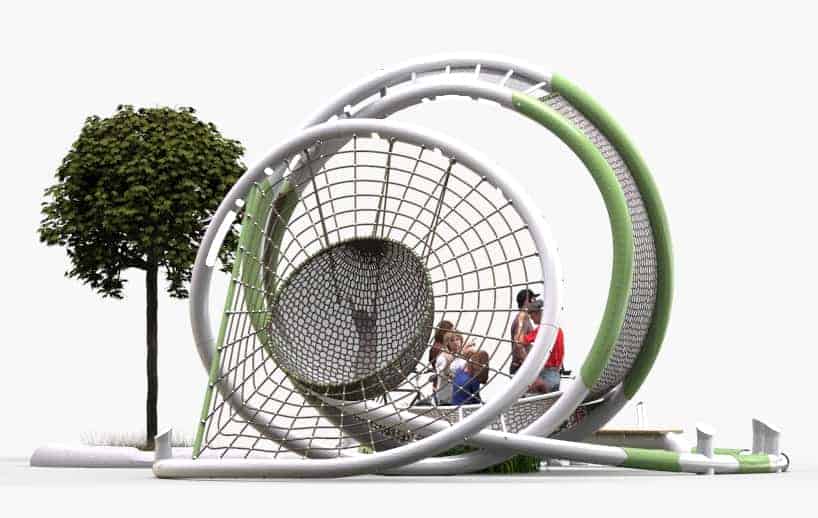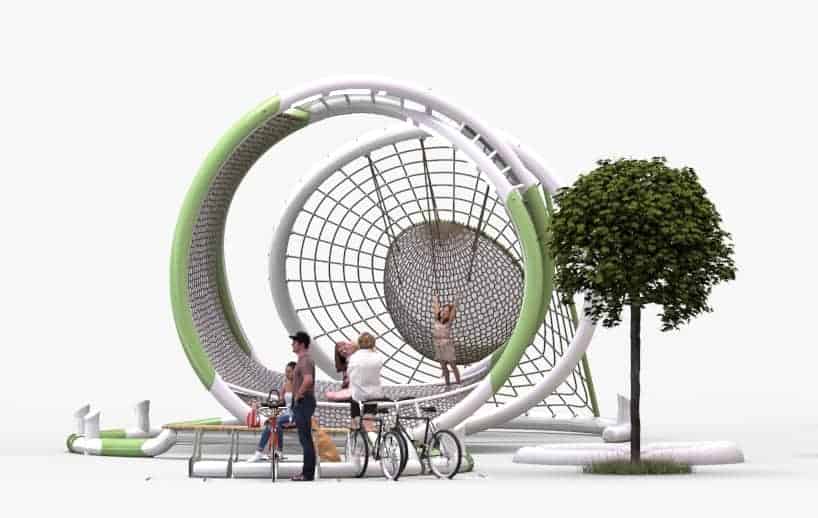 The project is not included in the short list of winners, but to participate in the Lexus Design Award 2018 - invaluable experience. Many of my friends believe that the project should be implemented. I have the same opinion!
While working on the concept of street improvement, I realized the importance of human interaction with the urban environment. The urban environment should unite people and at the same time give them the opportunity of solitude. The task of the designer is to make the urban environment convenient and understandable for people. Make it interactive and smart.
Thank you for your attention!